At the end of this year, it will have been three years since the release of Nicki Minaj's most recent album, "The Pinkprint." Minaj has lightly teased that she is working on a new album, even jokingly announcing a new, fruit-inspired album titled "#PickMyFruitOut" last October. Most recently, though, she declared "'Bout to drop an album, this is my fourth" on "Run Up," a collaboration with Major Lazer and PARTYNEXTDOOR.
Using her Instagram as a base and mixing logic and speculation with it, I have come up with four artists that likely could appear on Nicki Minaj's next album. Two of which are predictable and likely features while the other two artists, while questionable, would be full circle moments for Minaj.
---
1. Drake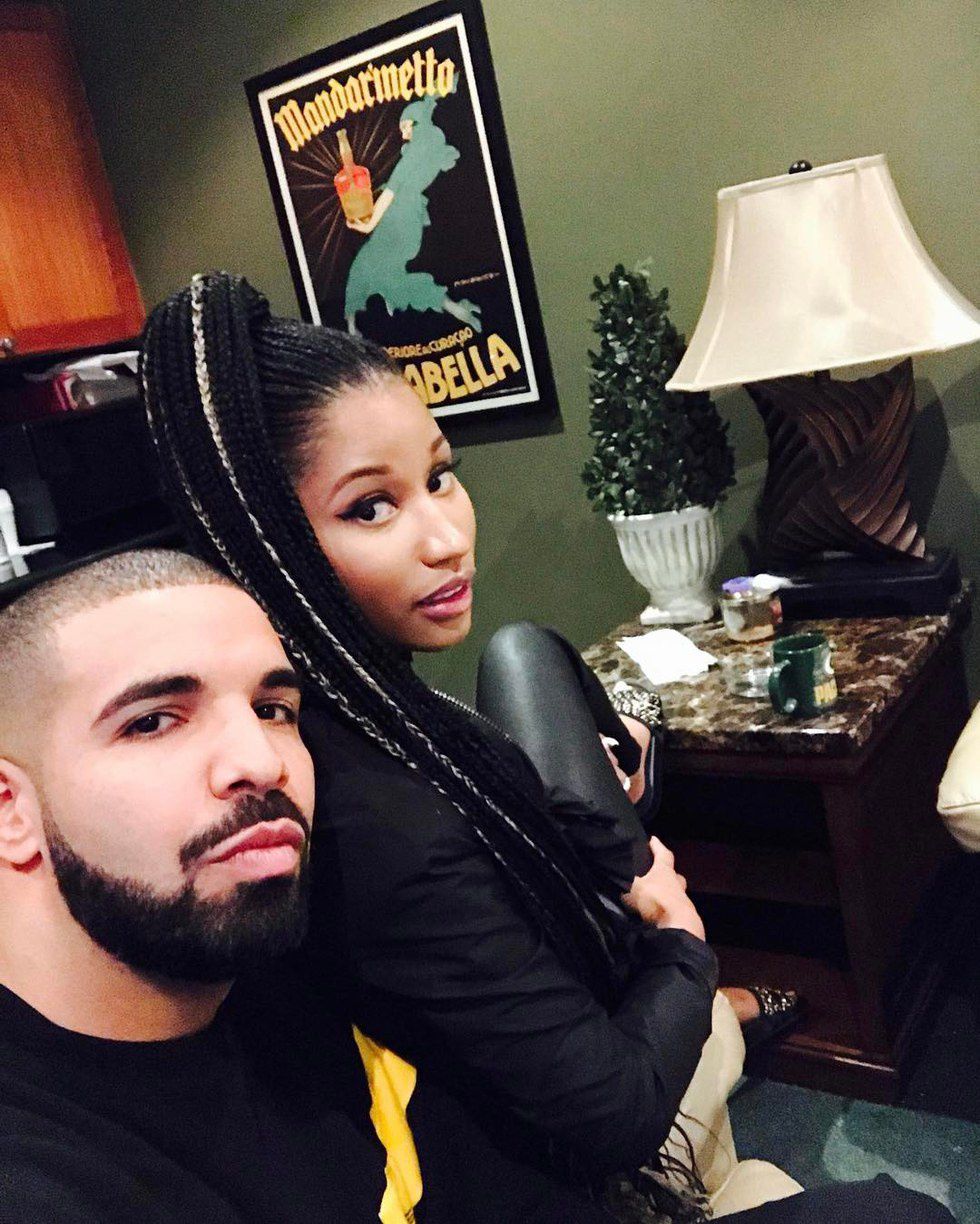 A new Nicki Minaj and Drake collaboration almost feels guaranteed, thanks in part to her recent split with Meek Mill who Drake had quite the long and drawn out beef with since mid-2015.
Regardless of what has gone on behind the scenes, Drake has always shown a very public love of Minaj; he co-wrote Alicia Key's "Unthinkable (I'm Ready)" with her on his mind and, despite her being noticeably absent from his most recent two solo albums, he still made references to her on the opening tracks for both albums ("Tuscan Leather" and "Keep The Family Close.")
Another song together would be yet another Young Money collaboration, but it'd definitely be appreciated and enjoyed.
2. Ariana Grande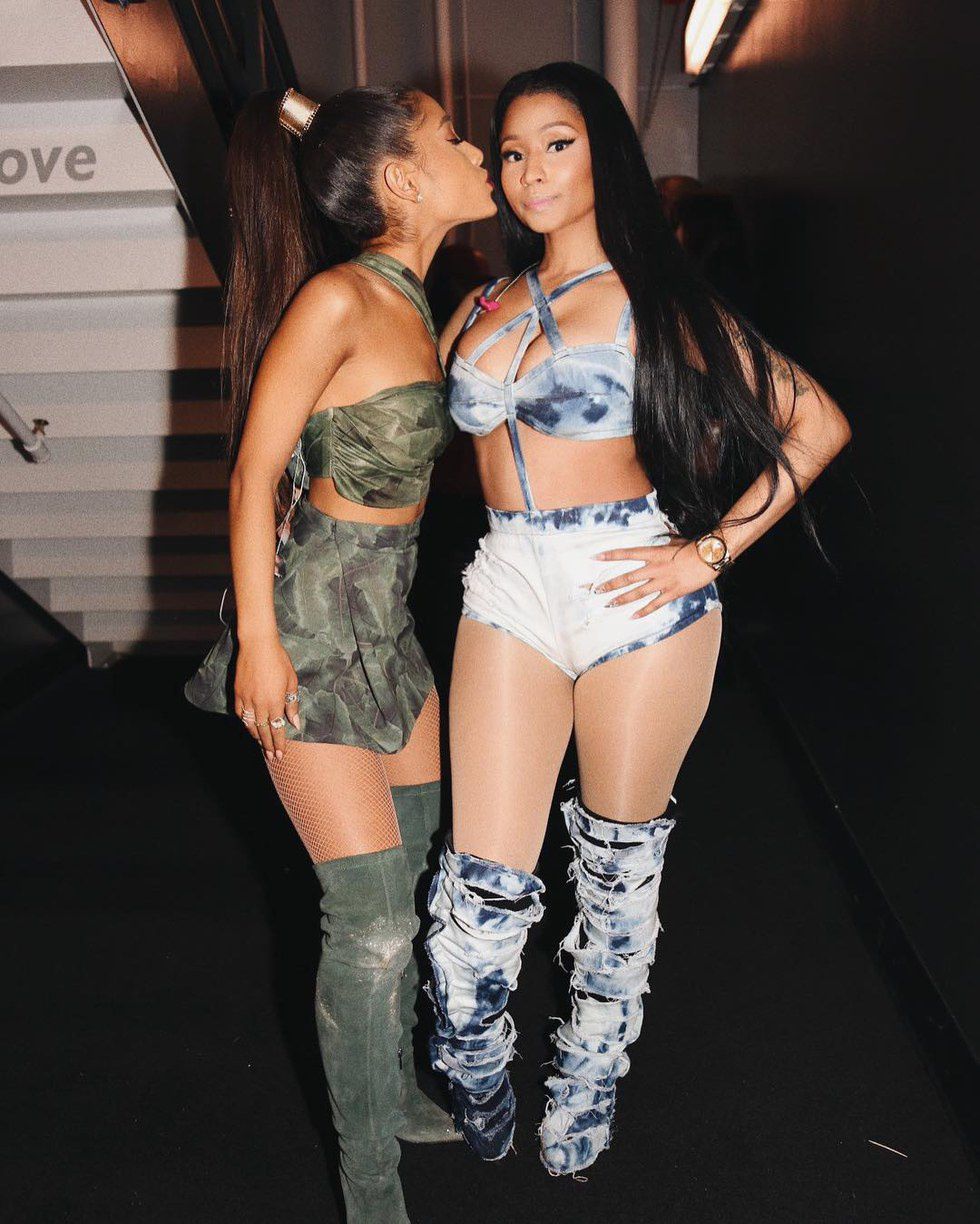 This would be a surprise to hardly anyone considering Ariana Grande and Nicki Minaj are two of the biggest acts signed to Republic Records, also the home of Drake, The Weeknd, Lil' Wayne, and Taylor Swift. Their collaborations so far ("Bang Bang", "Get On Your Knees", and "Side To Side") showcase how effortlessly easy they can command pop music and energize listeners with the confidence and strength their lyrics contain.
Another collaboration so soon might be unlikely since the duo likely won't want to become oversaturated in the same ways other artists who have frequently collaborated have like Pitbull and Jennifer Lopez, but, nevertheless, another collaboration would be welcomed, especially one in a more slower, R&B style which both have shown to excel at in their own solo work.
3. Gucci Mane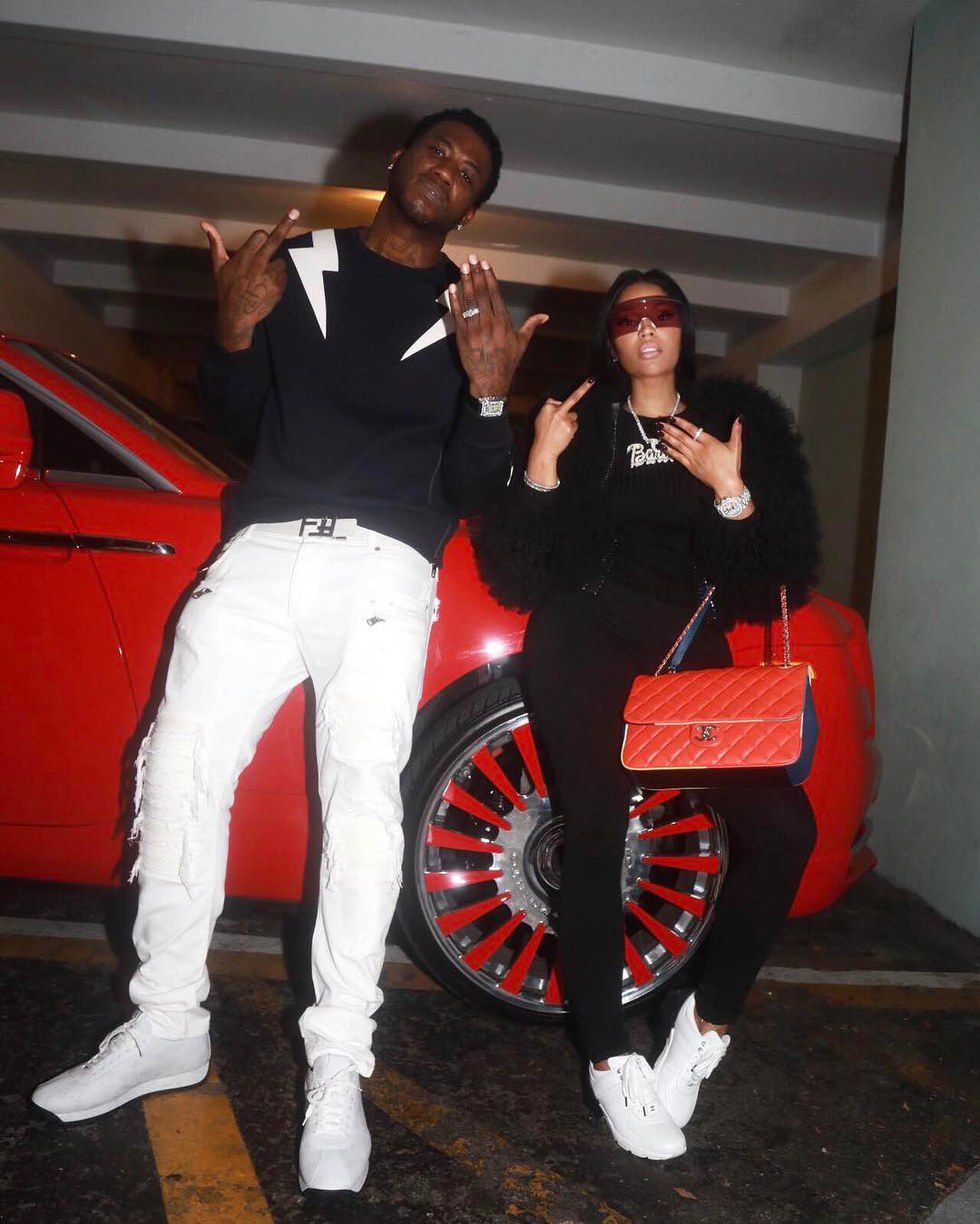 A collaboration with Gucci Mane would be a full circle moment for both Gucci Mane and Nicki Minaj. While they've known each other since Minaj's mixtape days (2007 - 2009), their most recent collaboration ("Haterade") was released almost seven years ago in 2010.
Since then, Minaj has built an empire that spans multiple industries, frequently landing on the Forbes Cash Kings list which ranks hip-hop's highest earning acts of any given year. She was the first woman to appear on the Forbes Cash Kings list back in 2011. Meanwhile, Gucci Mane has recently sobered up and just earned his first #1 single on the Billboard Hot 100 thanks to a solid feature on Rae Sremmurd's "Black Beatles."
Whether Nicki Minaj and Gucci Mane deliver a trap banger or a more reflective song like "Haterade," their song would be very nostalgic and a great full circle moment for both.
4. Lauryn Hill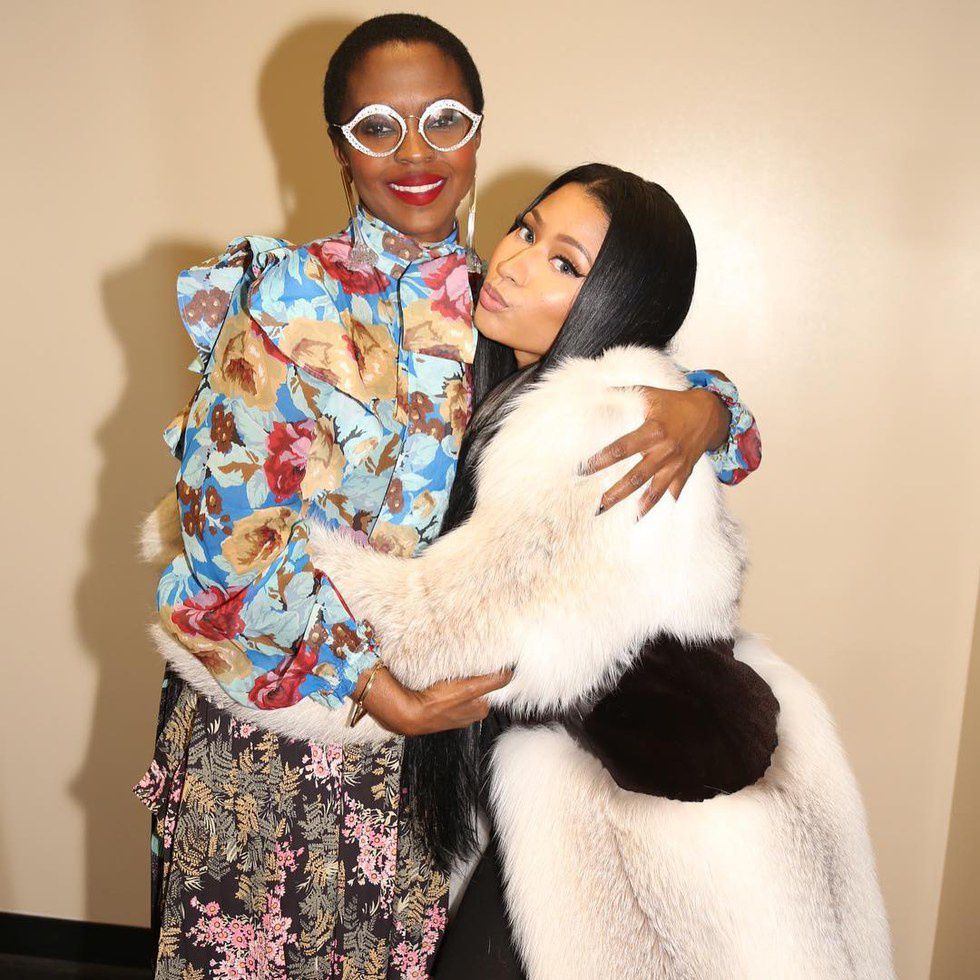 This would be another full circle moment for Nicki Minaj, but it is a little different from the previous one with Gucci Mane. If you know Nicki, you know that she has always been a huge fan of Lauryn Hill; Minaj's senior quote in high school was a Hill lyric from "Forgive Them Father" and she has frequently name dropped and made references to Hill throughout her interviews and her now massive discography.
While Minaj has taken a more commercial route, a collaboration with Hill wouldn't be that weird. As singers and as rappers, Minaj and Hill know the importance of giving a balance of softness and hardness with their delivery. Both artists also have a number of common subjects and themes within their music such as womanhood, sexuality, and religion.
Whether or not Nicki Minaj decides to include collaborations with Lauryn Hill, Drake, Ariana Grande, or Gucci Mane on her newest album, only time will tell. Hopefully, I can say I got one or two right!