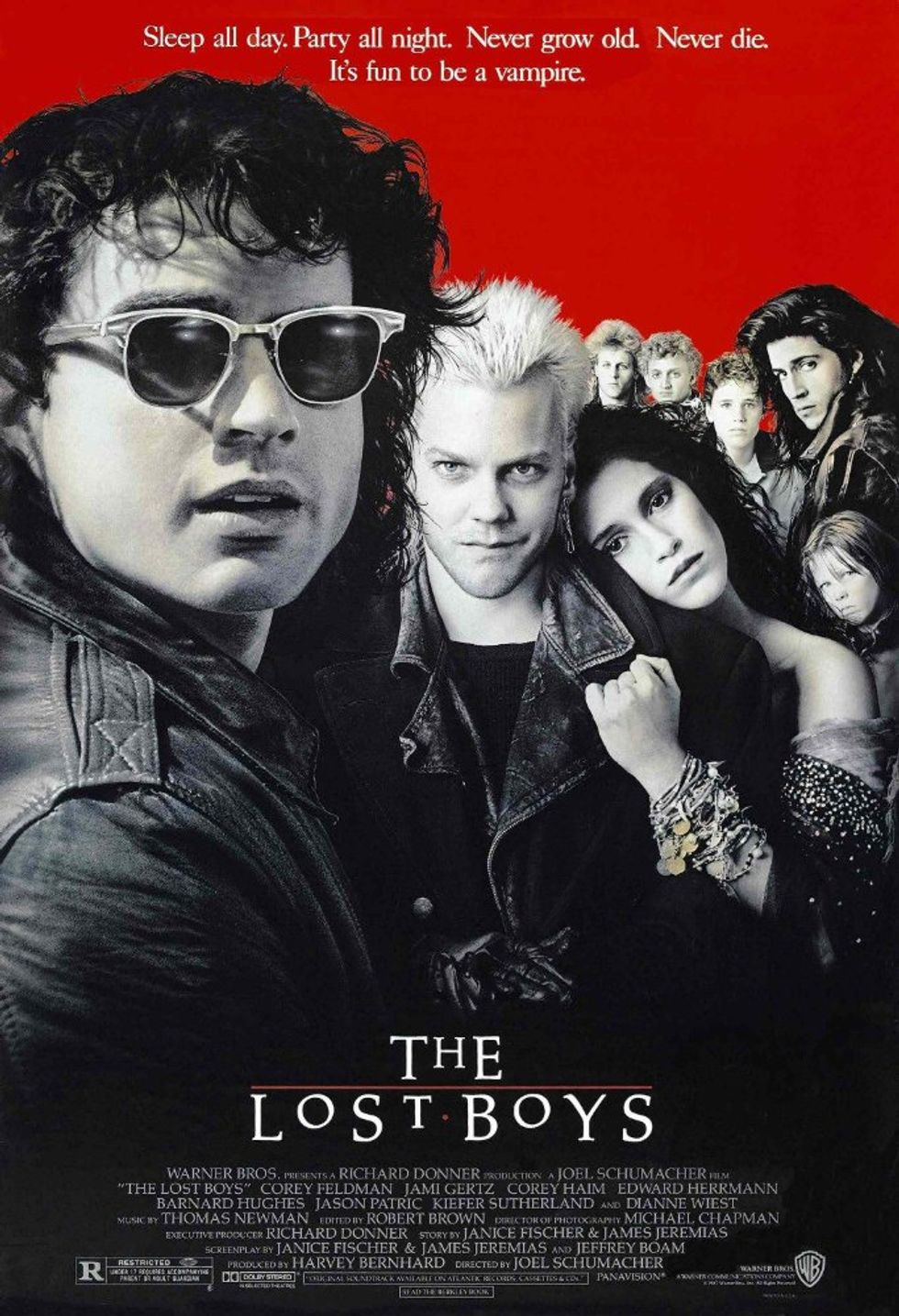 As everyone should know by now, I'm a fan of the 1987 movie called "The Lost Boys." I have all three movies, "The Lost Boys," "The Lost Boys: The Tribe" and "The Lost Boys: The Thirst." I have the comics "Lost Boys: Reign of Frogs" that came out in 2008. I also have the soundtrack. I'm also wondering how the television series is going to look. Per Hollywood Reporter, a reboot of "The Lost Boys" is still happening!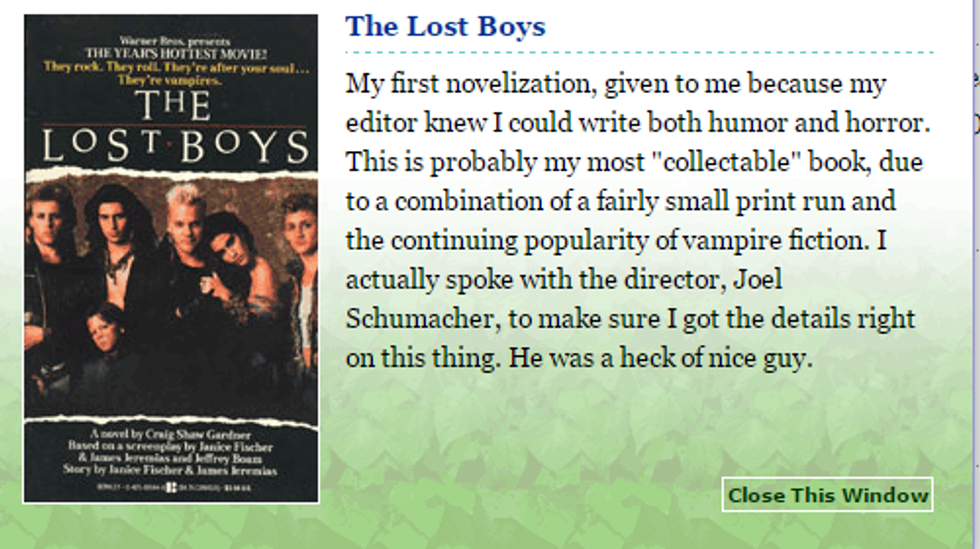 I do need to get the movie tie-in book. Yes, you read that right. Craig Shaw Gardner wrote the book back in 1987. The book was his first novelization. The downside to this book is that not many copies were printed. You can search the internet to find a copy, which can range from $40 up to $300 or more dollars, depending on the condition of the book. When the "Twilight" saga hit, they should have made a second printing of "The Lost Boys." It would have flown off the shelves.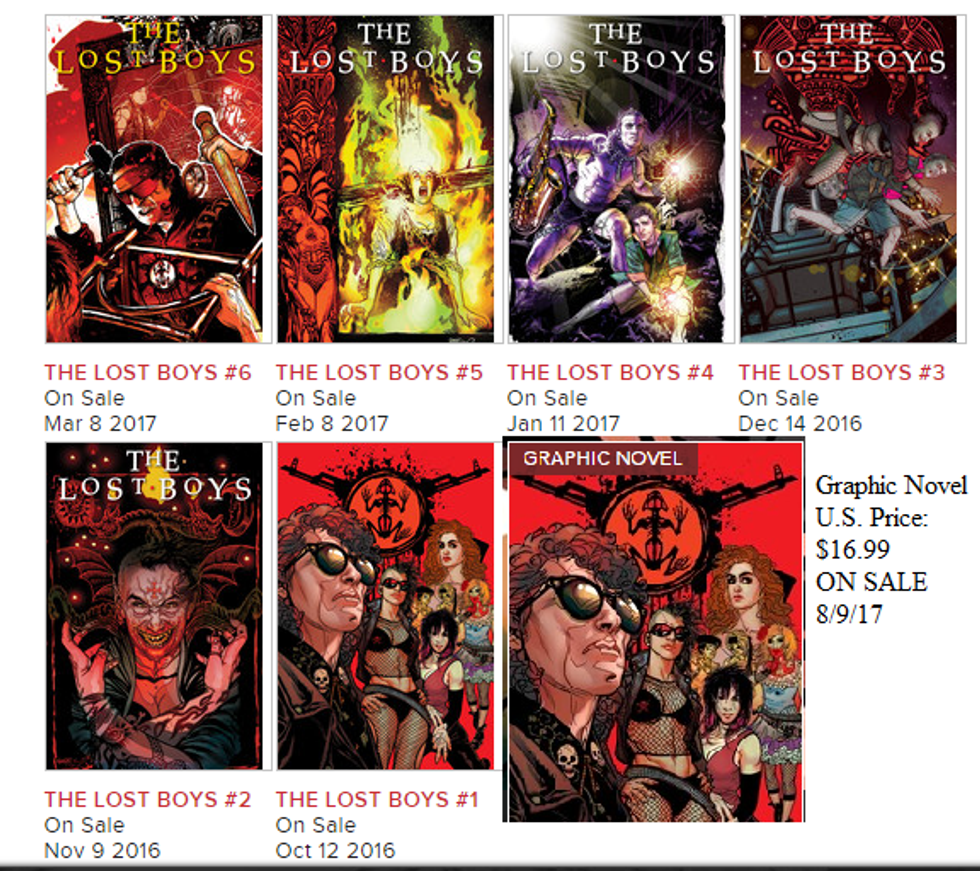 I also need to get the comics that came out via Vertigo Comics, which hit shelves back in October of 2016. The comic books are geared towards the Blood Belles, in other words, "The Lost Girls." These comics were created by Tim Seeley, Scott Godlewski and Patricia Mulvihill. The covers are by Tony Harris. The graphic novel will have all six of the comics, will be released on August 9th, 2017 and will cost $16.99. August is when I was born, so this will make a great birthday present.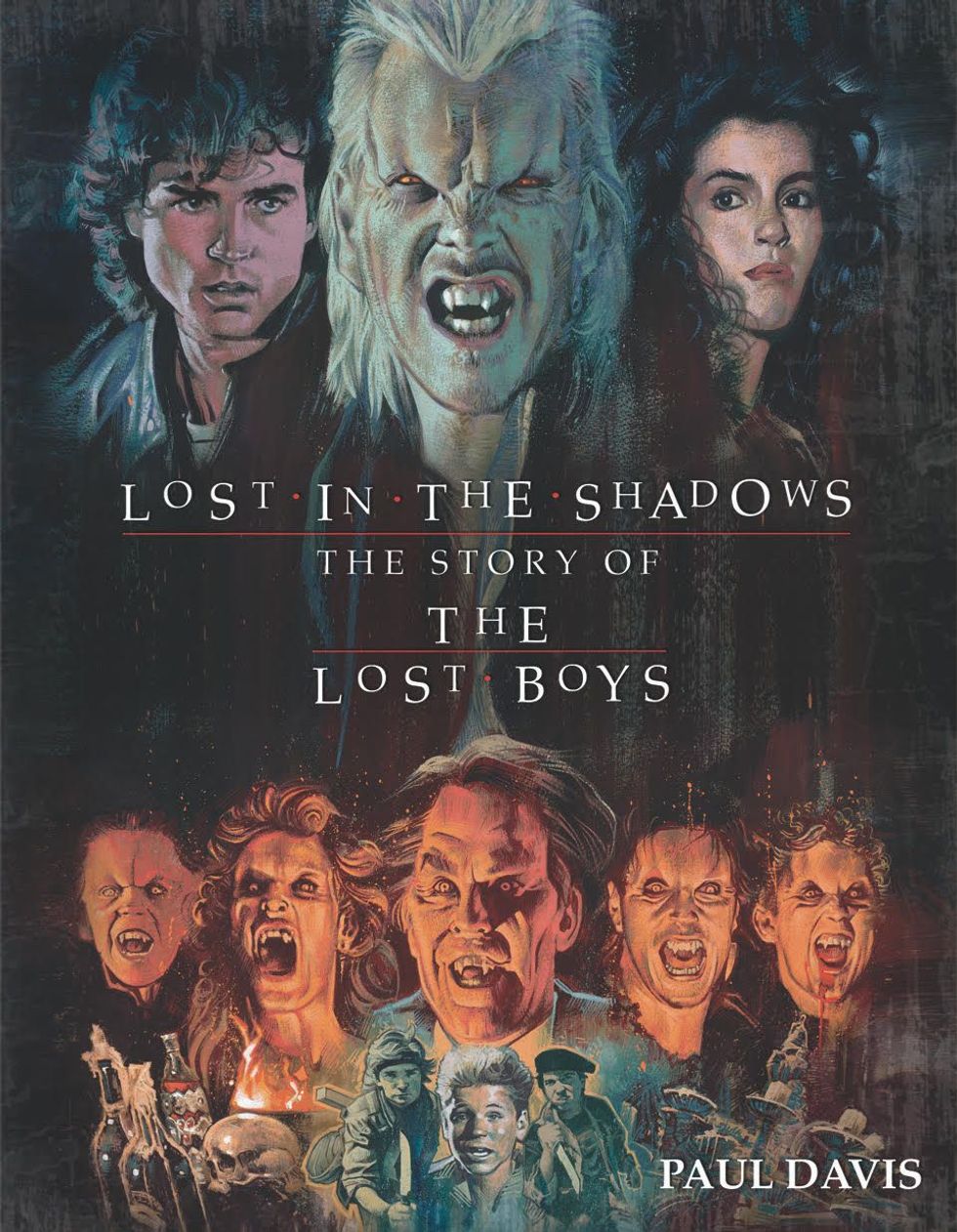 That isn't all that is coming out in August. Got to love the U.K.! Per Bloody Disgusting, Graham Humphreys, who is an illustrator and graphic designer in London, along with Paul Davis, Cult Screenings Ltd. and Dead Mouse Productions, has created a book that is packed with over 400 scene photos and interviews with the cast and crew. The book is called "Lost in the Shadows: The Story of The Lost Boys." You can pre-order the book on May 31st. If you live in the U.K., it will cost £26.99 plus £7 for the postage. Now us here in the U.S., be prepared, because it will cost us $34.99 plus $20 for the shipping cost. The first 1,000 copies will be numbered and signed by the author. The books will be shipped out in mid-August of this year. My birthday is in mid-August. This book and the graphic novel would make great birthday presents—think the hubby will get the hint?
Video from Terry Coolidge
You know something? With the graphic novel and this new book coming out in August, this is a good time to release a second printing of Craig Shaw Gardner's novelization of the movie.