As an avid fan of jazz, I have had the privilege of attending the Newport Jazz Festival (NJF) for the past several years. For those of you who don't know, the Newport Jazz Festival started in 1954, originally called the American Jazz Festival. The founder and producer of the festival is George Wein. You can often catch George riding around his festival(s) on the Wein Machine. The Newport Jazz Festival has hosted the best of the best jazz artists around, from Dizzy Gillespie, Billie Holiday, Miles Davis, Thelonious Monk, Louis Armstrong in its beginner years, to Tony Bennett, Dave Brubeck, Grace Kelly, Esperanza Spalding, Gregory Porter, Chick Corea, Jon Batiste, Trombone Shorty, Bobby McFerrin and Norah Jones in more recent years.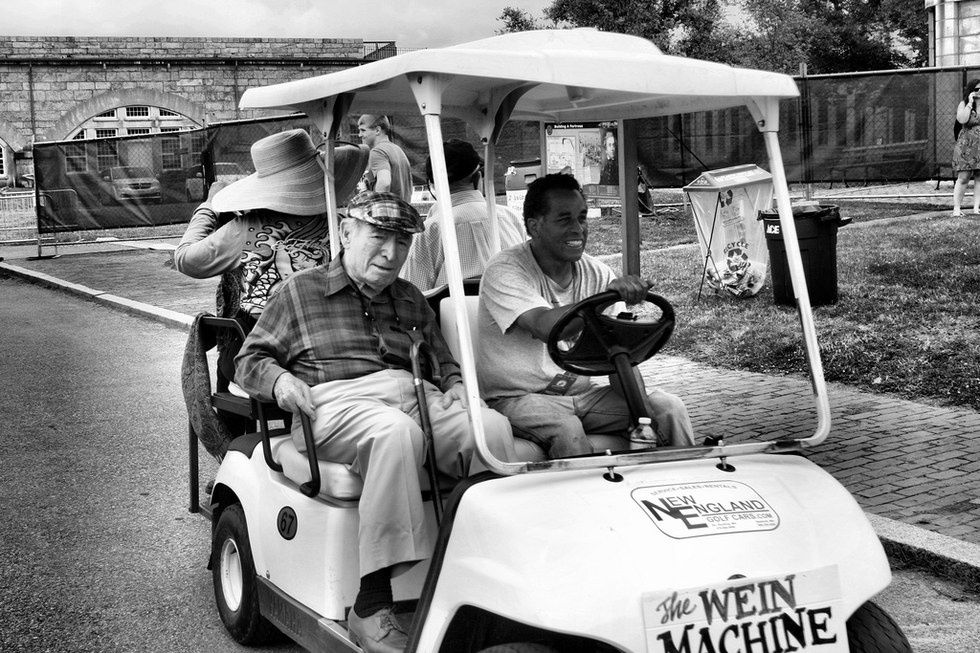 The festival is held rain or shine- nothing gets in the way of jazz or its fans, except for dangerous conditions. Anyone who knows me knows my love for jazz, and you've probably listened to me go on and on about my passion for it. Now that I have an even bigger potential audience to share my thoughts on jazz with, I decided to write a review of the 2016 Newport Jazz Festival. I only attended day two of the three day festival, so this will only focus on Saturday, July 30th.
The Weather: ★★★★✩
I've attended the jazz festival in pouring rain and 45-degree weather and last year was ghastly hot with highs in the 90s and an unrelenting sun. This year, the high was 81 degrees and we did have cloud cover for a short while. There was also a nice breeze throughout the day. The only thing the weather needed for a solid five out of five was to be a few degrees cooler or maybe have given us a sun shower.
The Crowds: ★★★✩✩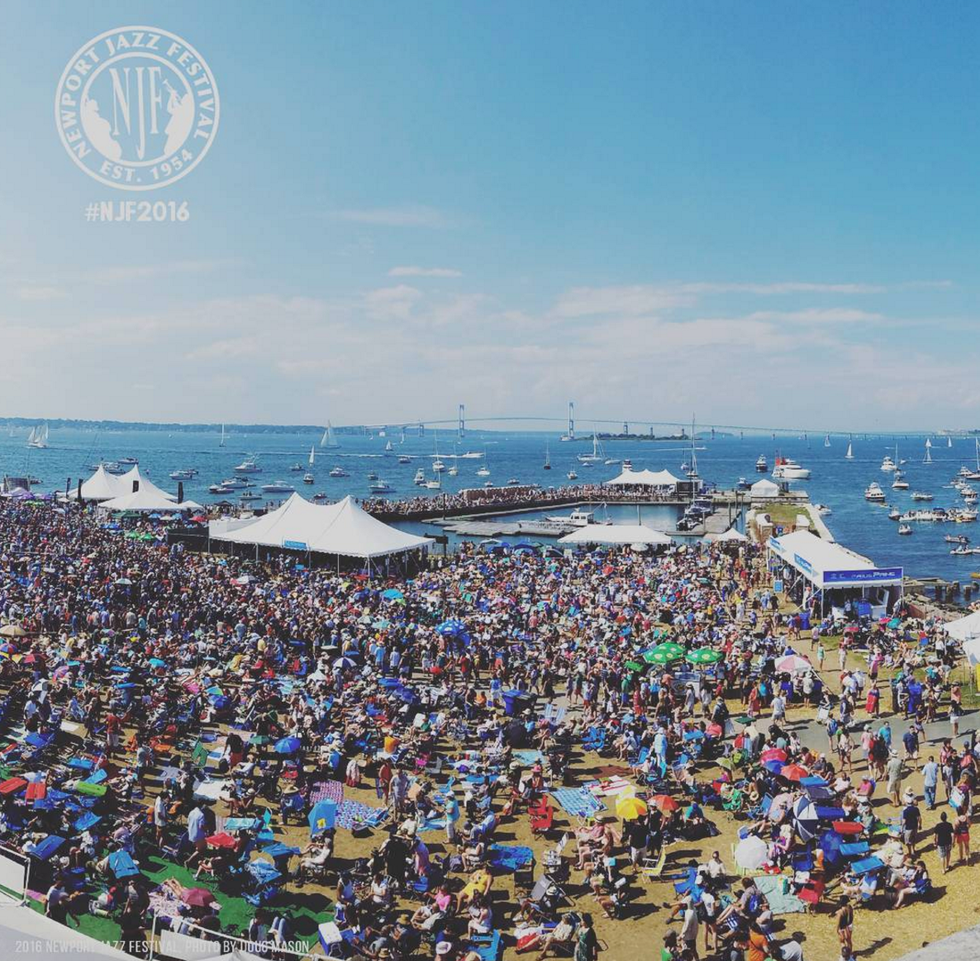 This year the jazz festival was incredibly crowded- more so than usual. People were sitting on the pavement walkways (where they weren't supposed to be), turning a 5 minute walk to the food trucks by the water into a 10+ minute walk because people going in both directions were fighting their way around people's chairs, legs, and blankets, and coolers sprawled into the walking path. I was a little annoyed because the security was so focused on clearing paths for people over by the Quad Stage, making people move inches just to give people adequate walking space in a place that had plenty of room to walk in, but over by the Fort Stage I only ever heard them say one time that people didn't belong on the pavement walkways. The only reason the crowds didn't get lower than a three star rating is because I'm very happy to say that this year, NJF was completely sold out for the first time in several years and that alone deserves a star.
The Vendors: ★★★★✩
The vendors at the Newport Jazz Festival are always awesome. From eccentric clothing and jewelry to crazy cool artwork and musical instruments, the vendors at NJF are everything a music-loving, festival enthusiast wants to see. Four out of five stars because everything is pretty pricey, but then again, that's to be expected.
The Lineup: ★★★★★
As usual, the lineup for #NJF2016 was killer. The artists I saw on Saturday were the RIMEA All-State Jazz Band, Darcy James Argue, John Scofield/Joe Lovano, Joey Alexander, The Hot Sardines, Chick Corea, Norah Jones, and Gregory Porter. My favourite performances of the day were Norah Jones, The Hot Sardines, and Gregory Porter. My least favourite performance was by Darcy James Argue's Secret Society, but only because they play the type of jazz I'm not big into, but that's only my personal opinion. They were extremely well received so I'm sure my opinion on them doesn't weigh too heavily on their reputation.
Joey Alexander is a thirteen year old piano prodigy and seeing him made me realize that I definitely need to step up my piano game. I guess my simple "boom chuck" accompaniment isn't going to cut it forever. (That was for you, fellow music therapy classmates). His piano playing was flawless and his obvious passion for jazz and the piano is inspiring. The Rhode Island Music Education Association's Senior All-State Jazz Ensemble was fantastic as usual. It always amazes me that such a high caliber of music can come from performers around my age. RI is so lucky to have such a strong musical presence. Chick Corea was wonderful, but after arriving late, he only performed for about 20 minutes. I know he was stuck in traffic but every other artist managed to get there on time, and I feel as though he should've performed for his full amount of time regardless of whether or not he was late. It was what we were all expecting and it was honestly a bit of a disappointment when we didn't get a full performance.
Going into the day, I had really high expectations for Norah Jones as I'm such a big fan, and I wasn't disappointed. Norah is an outstanding performer and completely lived up to my expectations. As I was walking back to the Quad Stage at one point from the bathroom, I stopped at the Harbor Stage because the music I heard coming from the tent grabbed my attention. It was amazing. After looking at the day's lineup and a few YouTube searches later, I found that the band that caught my attention were The Hot Sardines, and the song that drew me to them was Bei Mir Bist Du Schoen. I am so glad I heard their lively, swinging music coming from their tent. I've been listening to them nonstop since Saturday. Last but not least, the closing artist on Saturday was the one and only Gregory Porter. Porter has a silky smooth voice and a stellar stage presence. He undoubtedly had everyone's full attention. I was lucky enough to be in the front row for half of his performance, and it was truly amazing.
NJF 2016 Overall: ★★★★
Overall, the 2016 Newport Jazz Festival was yet another excellent day of outstanding music, good weather, and good vibes. What more could you want? 10/10, would definitely recommend. See you next year!