I can remember seeing everyone that we love surrounding us, only radiating love and support for Randy and Alison. Walking down the aisle for my dad's wedding is something most people don't get to say, but I had the amazing opportunity to do it. My dad was smiling seeing his daughters walk down; it brought tears to my eyes, and everyone witnessing the ceremony. When my step-brother and step-mom were walking down the aisle I could not believe how beautiful my step-mom looked; everyone was in awe of the beauty. Their eyes were locked on each other, and the only thing that mattered to them at that moment was each other.

Once the ceremony started I was hand-in-hand with my step sister watching our parents get married. The ceremony was absolutely beautiful. Before the wedding each was sent questions to answer, the answers would be said during the ceremony. Their answers were beautiful; their answers were truly genuine, because, after every response without saying the words, their eyes were saying "I love you" back to each other. Once vows were said It was finally the moment we all were waiting for. "Randy you may now kiss the bride." We were finally one. Walking back from the ceremony into the bridal suite it was our first time as a family together, and every one of us was excited about this new crazy adventure.
It wasn't until the first dance that I had a sudden realization. Even though both families have come from a difficult past, everyone in the family completes each other. Not only am I so overjoyed to see my dad happy. As much as he needs my step-mom, my step-mom needs him just as much. We all need each other. Even though we haven't known each other that long compared to other families I feel that we personally have this inseparable bond between each other, that I am so lucky to have in my life.
So to my new family, I am so excited to see what the years will have for us. All the new memories, traditions, and love we are going to share with each other. I am forever grateful that I have each and every one of you in my life. I also appreciate our friends and family for accepting us and treating us with respect, kindness, and love. It warms my heart to see the love that we can all now share. And finally to Randy and Alison I am so happy that you have found love again, and have given me the assurance that true love is certainly out there.
Congratulations and to many happy years!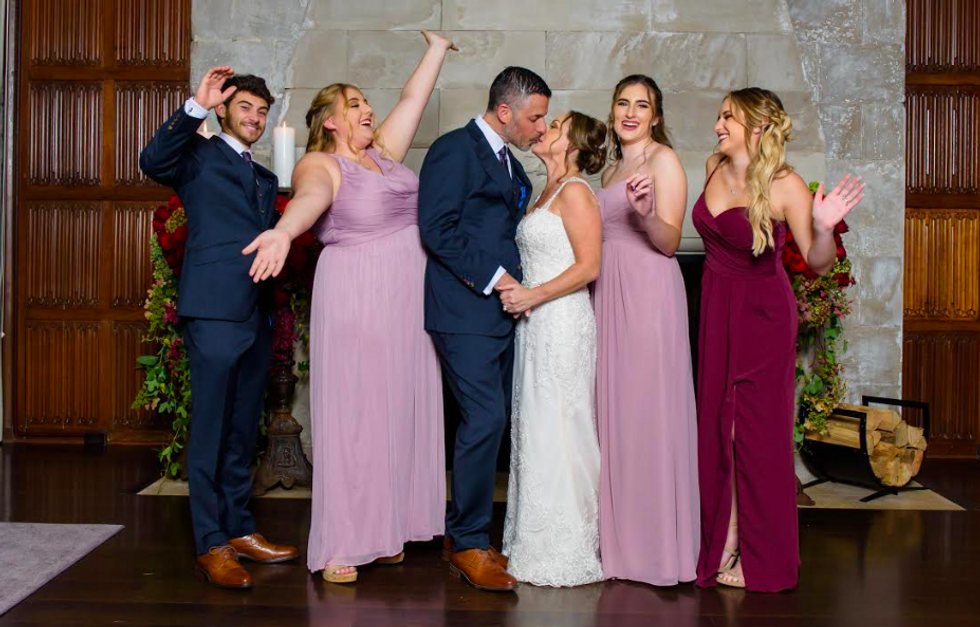 Elena Mitchell Photography