Photoshop in 2018 is just about everywhere, and just about anyone can do it. The app Facetune lets you photoshop your blemishes out, thin your waist and even gives your highlighter and extra glow. You can crop and alter your ex-boyfriend out of an old photo, and even make your food look extra delicious before posting it on Instagram.

But before its popularity and ease of use, photoshop was much harder to do. As a matter of fact, the technique itself is much older than we all think it is too.
The term "photoshop" was coined when brothers Thomas and John Knoll developed the titled software in 1987. Adobe bought the program in 1988, in which the application has grown into what it is today. However, what you may be surprised to hear is that altering photos had been happening many years prior to the Knoll brothers' invention.
Now, I'm not talking about those comical vintage photos where the angles are just right to where it looks like someone's head is floating. I'm talking about photos that you and I have seen many times, most likely in history books as well!
The concept of "altering" photos became wildly popular in the 1950s. Actual pictures back then were still in grayscale, and it didn't seem to fit the spirit of the times: new inventions, new clothing, new hairstyles and everything else that erupted in the 50s. So, to fix the problem, artists would take pictures of models in certain poses, and use that as their muse to paint the final product.
A primitive example of these altered photos was a common pin-up girl picture.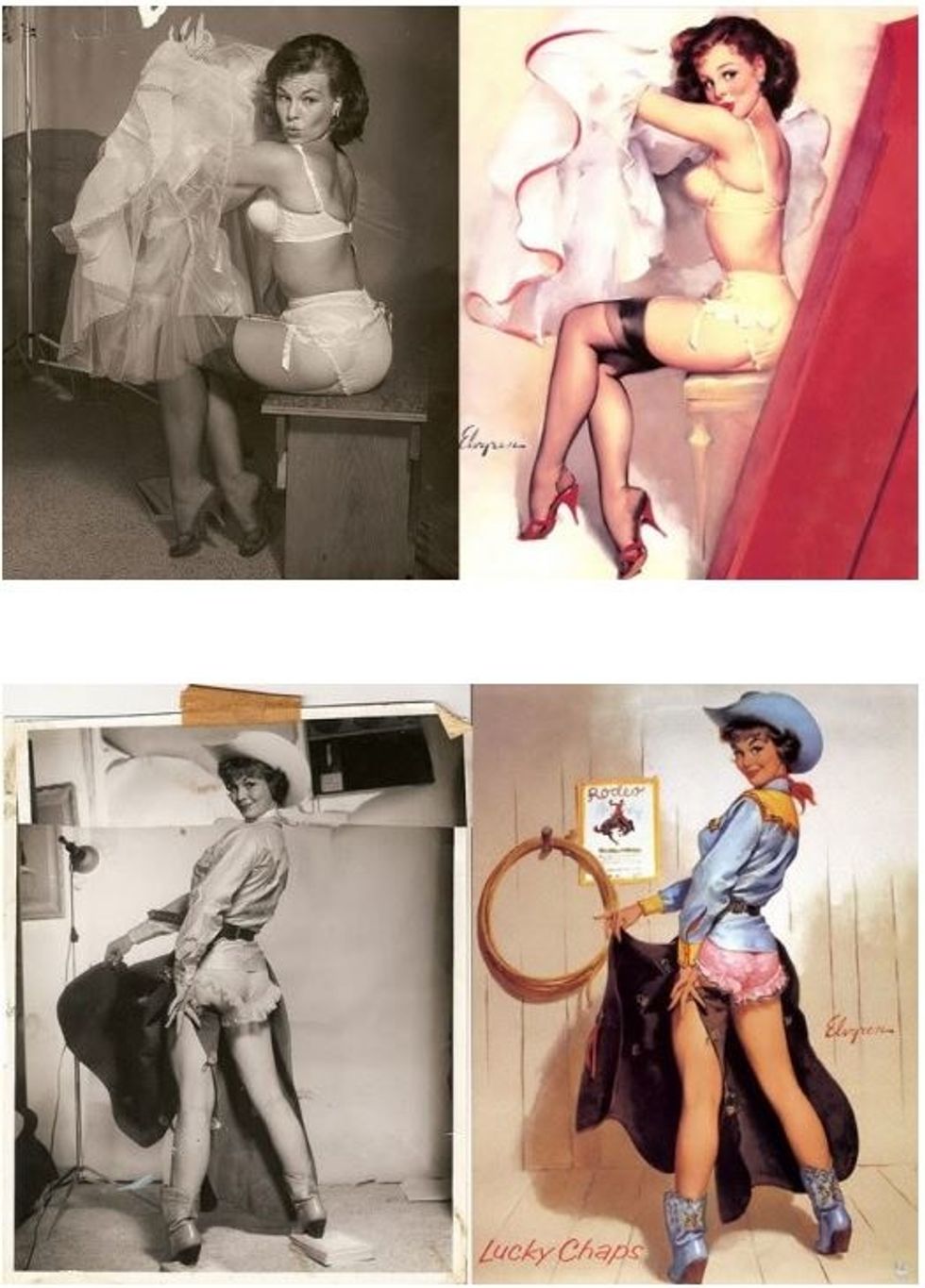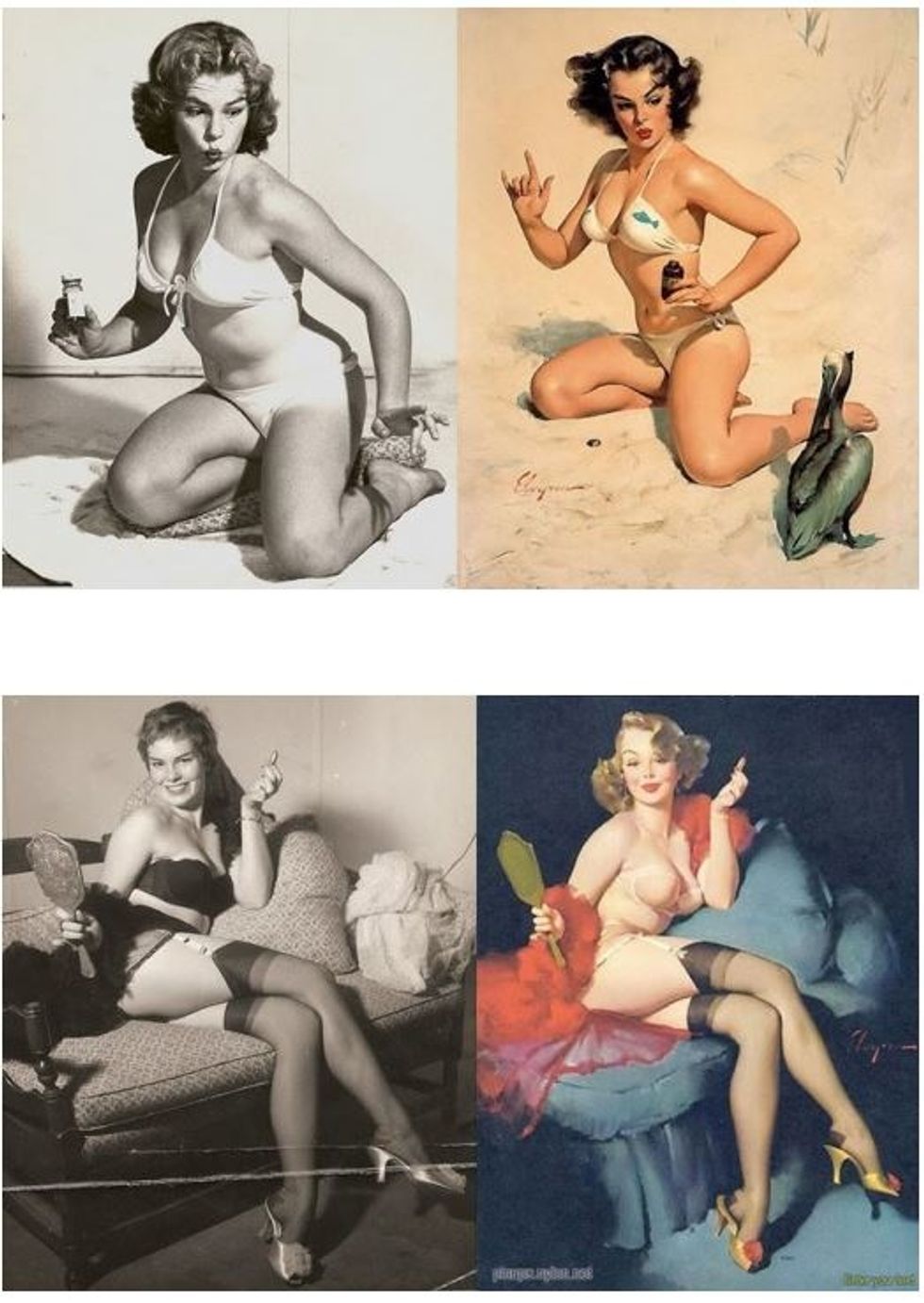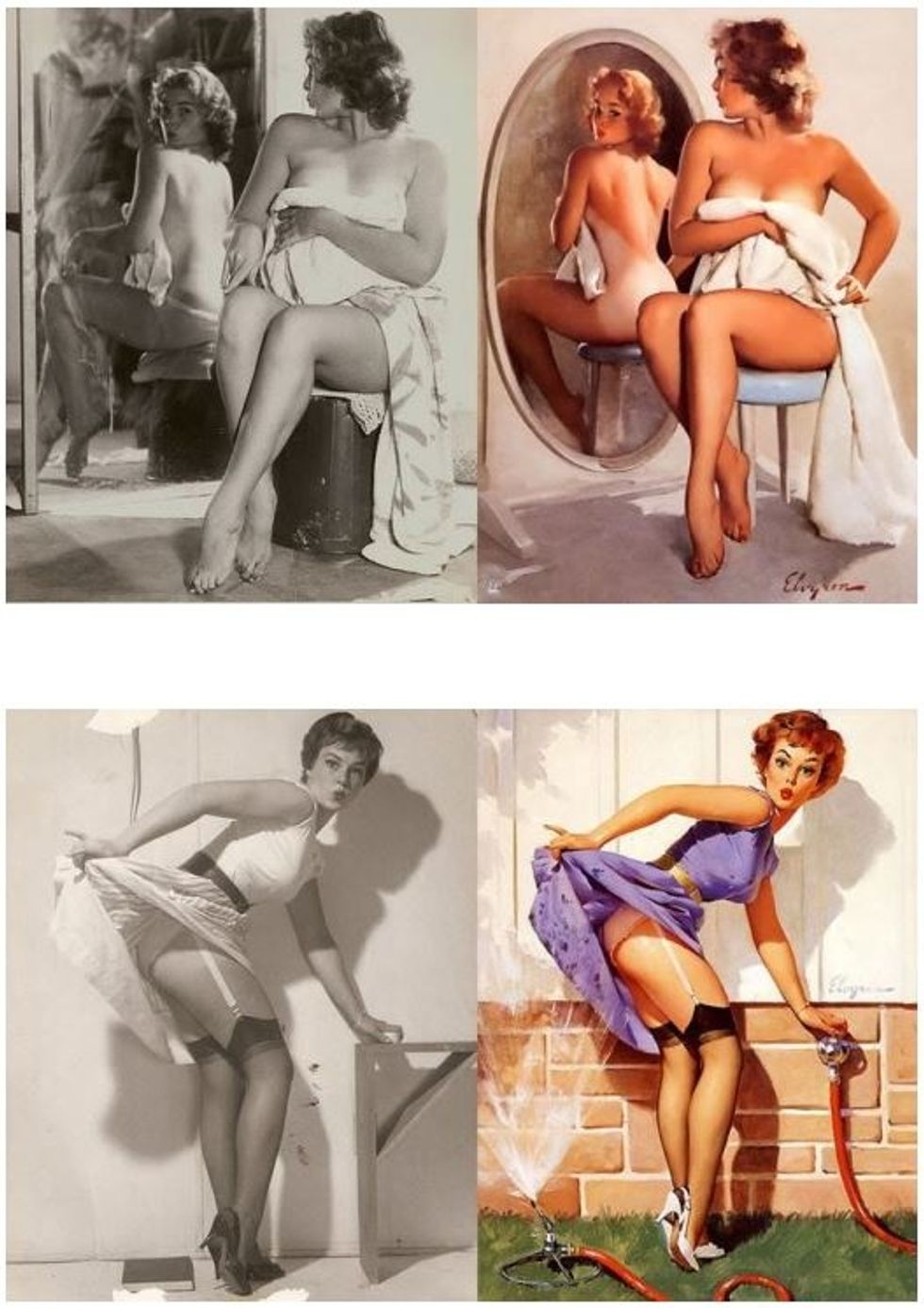 You can see in these before-and-after pictures, that a picture once black and white, is now popping with color and life. But there is also something (or should I say something) changed. In almost all of the examples, the models are made skinnier and much more provocative than the actual photo.
1950s pin-up girl photos are iconic, but they are just another reinforcement of what is wrong with the expectations surrounding a woman's body. Photoshopped then, photoshopped now, 50+ years and I'm surprised that it's still going on, or even that it has been going on longer than I thought!
Lately, celebrities have been calling out magazines and editorials for photoshopping their bodies, and maybe this long allocation of altering is coming to an end. Stars of "Riverdale," Lili Reinhart, and Camila Mendes lashed out at Cosmopolitan Philippines for slimming both their waists without consent. The female-fierce cast of "Pretty Little Liars" had some issues with promotional posters for upcoming seasons, in one, Ashley Benson spoke out about how she didn't even recognize herself through all the photoshop, and in another, Sasha Pieterse didn't even have a leg!
So before you see someone on the cover of a magazine and say you'd give an arm and a leg to look like them, just remember that they probably don't even look like themselves!