Earlier this year, it was announced that Disney was making a live-action "Kim Possible" movie and the internet sort of lost their minds.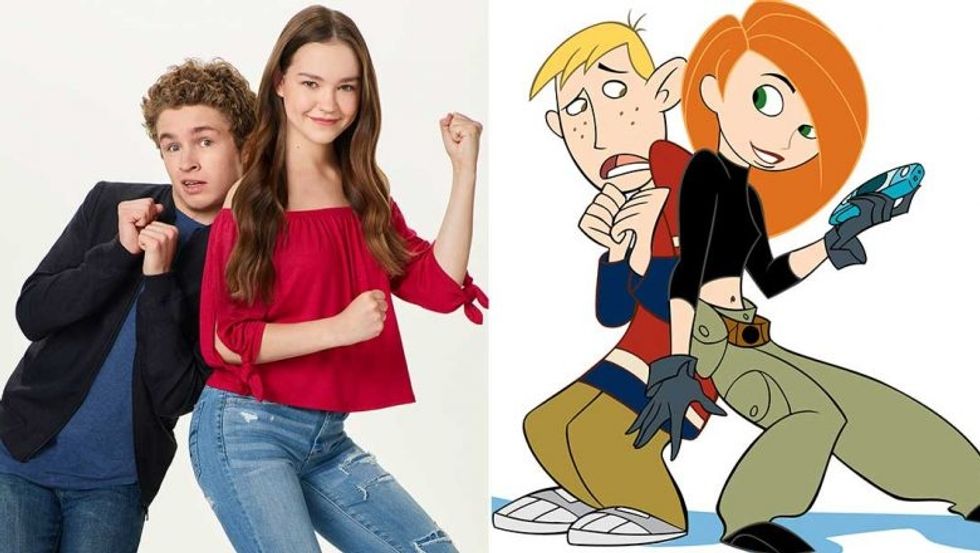 People were quick to voice their opinion, with mostly young adults who grew up watching the show voicing who they think should play the characters. Some pretty popular options were Madelaine Petsch from "Riverdale" to play Kim Possible and Elizabeth Gillies from "Victorious" to play Shego. This sparked a debate between those who were in favor of these actors and those who think that children should play the characters. This also caused the actress cast to play Kim to make the following tweet.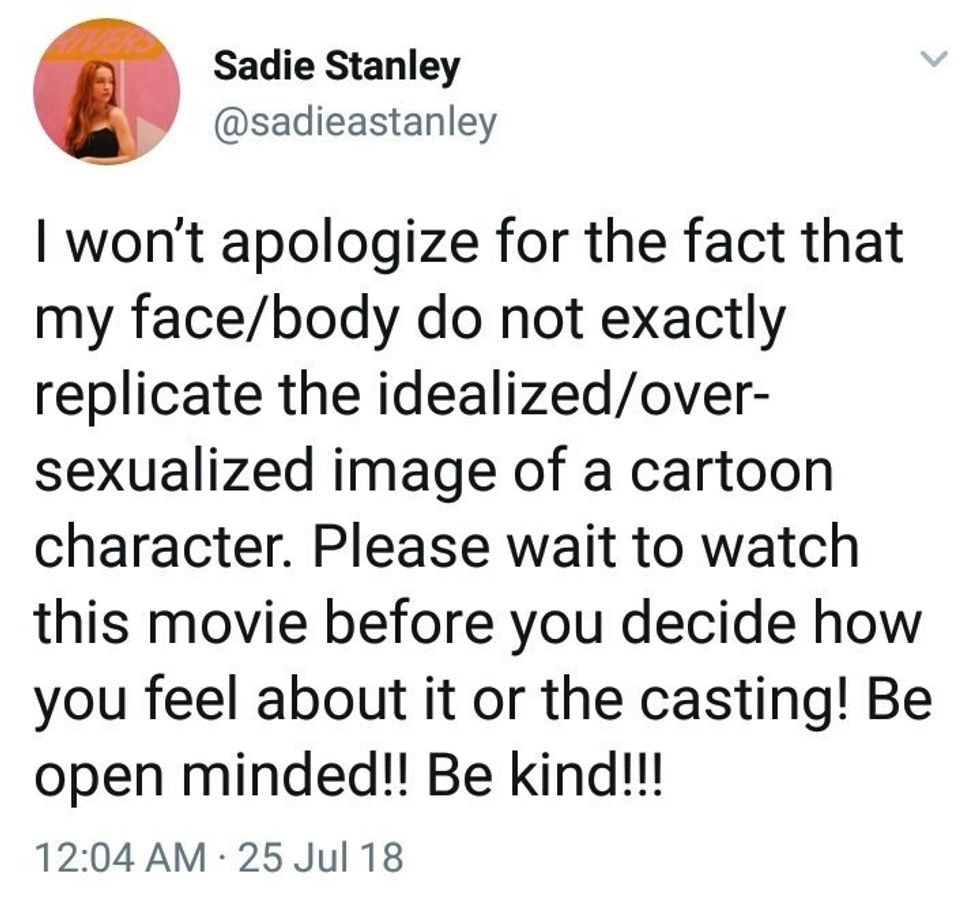 A pretty common complaint about movies that feature teenagers is that they are rarely played by actual teenagers and are instead played by actors in their early to mid-twenties. Many people thought that the roles should go to young actors that are around the same age as the characters who are 14 at the start of the show.
People were holding out hope that their favorites were going to get cast but were greatly disappointed when the announcement was made. The first promotional pictures were released, and the cast was official. Sadie Stanley, a relatively unknown child actor, was cast as Kim and Sean Giambrone, most well known for playing Adam Goldberg on "The Goldbergs," was cast as Ron Stoppable.
The internet lost its mind again. Grown adults began to complain that they did not know who was playing Kim and Ron and that they didn't look like the cartoon characters. When the first concept photos that included Kim in her trademark outfit were released people shifted their comments from the looks of the actress herself to the costume.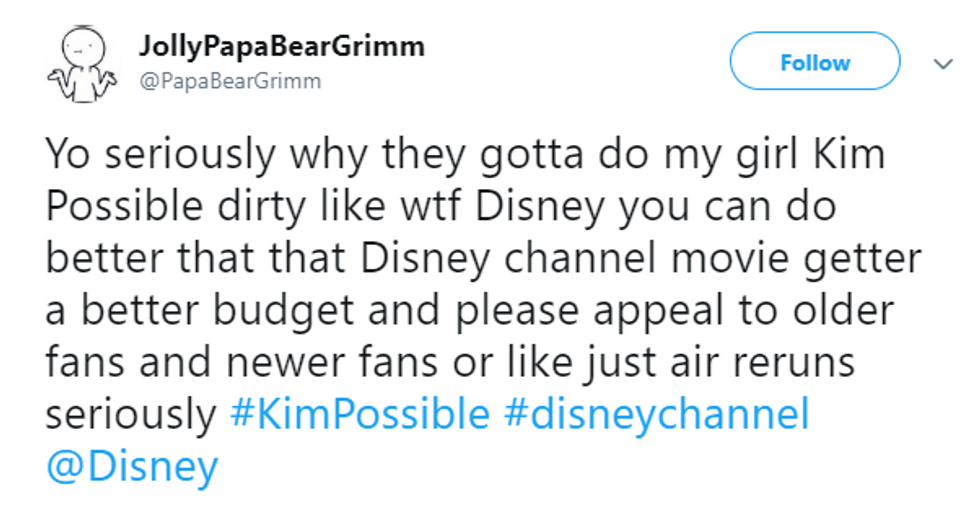 Personally, I thought that the costume designers did a pretty good job of not only translating the outfit from a cartoon to a live action character but also updating it to fit the current teen fashions. The original outfit is sort of iconic, with a black turtleneck crop top and a pair of army green parachute-like pants. The live action outfit keeps the color scheme but changes it up just a little. The top is now short sleeve and not a crop top and the pants are tighter with straps on the bottom. Many people complained that Kim Possible was a "fashion icon" and that now she looked boring. However, many people pointed out that, while it is acceptable for a cartoon teenager to dress like that, it may be a little weird if an actual 15-year-old girl wore a crop top and then tried to do flips and fight crime.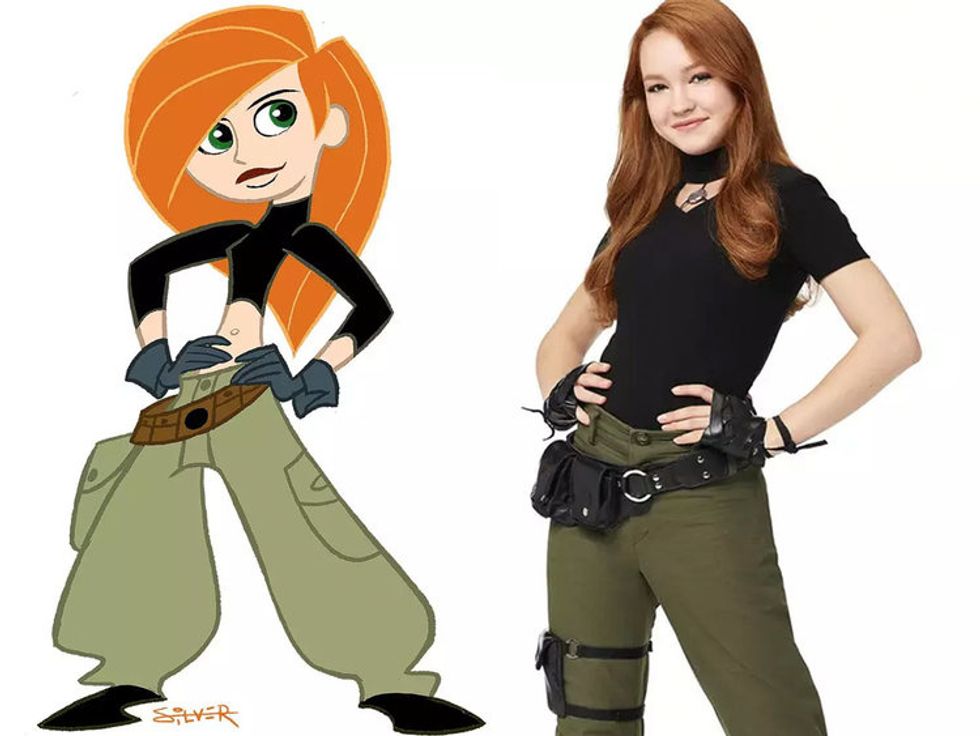 The internet was very loud about their opinions on all of this for about a week or so and then sort of forgot about it as the internet does with everything.
They released a short montage style trailer for it at the beginning of the month that didn't really get much attention on the internet.
Trailer 🎥 | Kim Possible | Disney Channel Original Movie www.youtube.com
However, around Christmas, they released the first sneak peek. It's a short minute and a half scene that looks like it could be one of the opening scenes of the movie.
It shows Kim running to catch the bus, stopping to save a stroller that was rolling away with her grappling hook and then using that same grappling hook to help her get to the bus on time. I think it looks cute. It looks like something 12-year-old me would freak out over and then watch Disney the whole day it was supposed to come out and keep an eye on the inevitable countdown clock in the corner.
Sneak Peek | Kim Possible | Disney Channel Original Movie www.youtube.com
Some things look different, though (I could be wrong). Kim openly uses her grappling hook twice in front of neighbors and everyone on the bus. Her neighbors also thank her for saving her child, which means that the neighbors (and the kids she goes to school with) know what she does or at least aren't phased by the fact that she has a working grappling hook with her at all times.
Now, this is the part that I'm not sure if I'm right about or not. Didn't Kim keep it a secret in the original series? I could've sworn that the only people that knew about Kim were Ron and Wade. Even if I am wrong, I feel like it would be weird, even if everyone knew what she does, that she would just openly do something as bold as using a grappling hook to get to the bus on time.
Overall, I think that this reboot is going to be something that is really cute and I'm super happy about it. Usually, I'm not a huge fan of remakes and reboots, but I think this one could work because they're turning something that was animated into something live action. I think it will be a hit for younger kids that like action and may have seen some of the original series.
What the older generation has to remember is that this is being made for CHILDREN. Just because it is a remake of something that you watched when you were a kid, does not mean that it is made for you. The Disney Channel movies we grew up on were just as cheesy. Just because something is not exactly the same as you want it to be and does not cater to you, does not mean it's bad. This is a movie starring children that is made for children. You are not going to like it because it was not made for you.