While planners are great and all, bullet journals can help you really get your life together. By having something to keep track of your responsibilities, unleash your creative side, and reflect on yourself as a person, who wouldn't think a bullet journal is the best thing since sliced bread? Most planners can only keep track of your work, and events in your life, here are some ways that a bullet journal can go beyond a planner and can help you be your best self all 2019.
1. Keep track of your events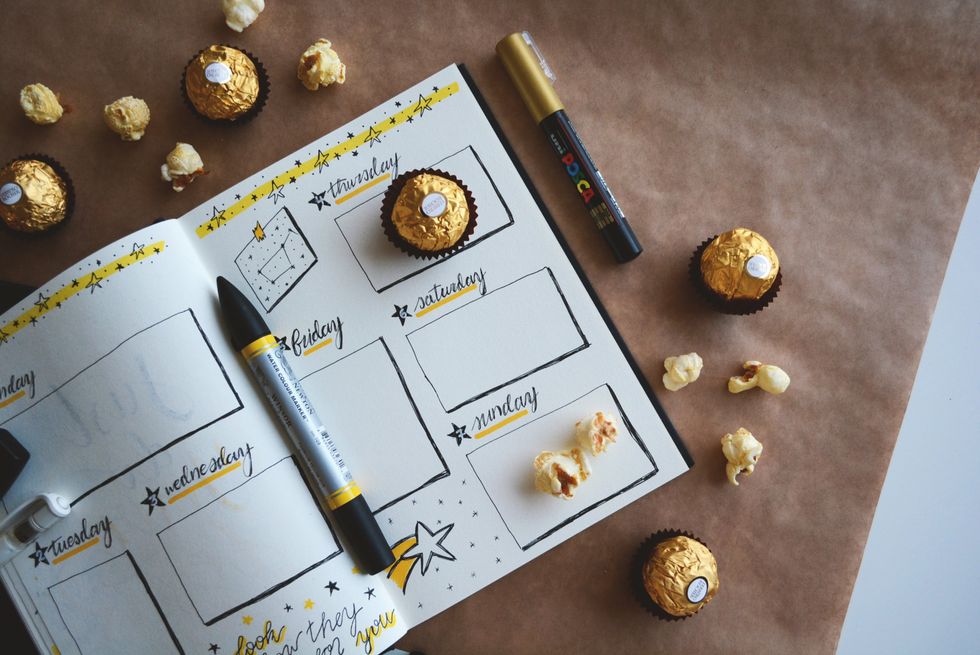 https://unsplash.com/photos/nAZ4awBemFs
While a planner is typically used for keeping up with school and work, it can help you become more organized in your life all together. Keeping up with birthdays, events, and things you have to get done will help you be less stressed and (hopefully) stop procrastinating to get stuff done on time. Writing down all of your events may even help you get out more by writing down places you want to go, and then planning time for it.
2. Unleash your artistic side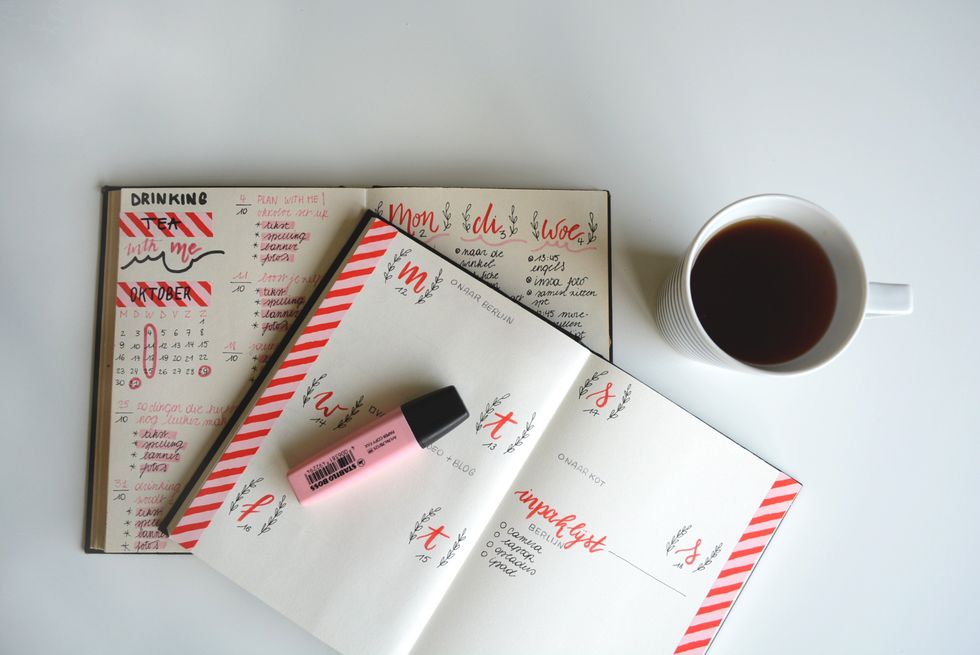 https://unsplash.com/photos/A65Gqv38pYo
The great thing about a bullet journal is that it's completely yours, and you can make it as simple or as boujee as you wish. Creating your own creative designs that best suit you can help you use the journal to its fullest potential. Who would've thought your planner could also be your little creative outlet?
3. Have your own fitness plan
https://www.youtube.com/watch?v=nTVmHv-HmjQ
While most people say their 2019 resolution is to workout more, a bullet journal can help you self reflect on your progress. Plan out what you should do each day, and then reflect on how well it worked to help you better plan for the next week. If you want to lose weight, this also works great, where you can weigh each week and track your progress.
4. Keep track of your moods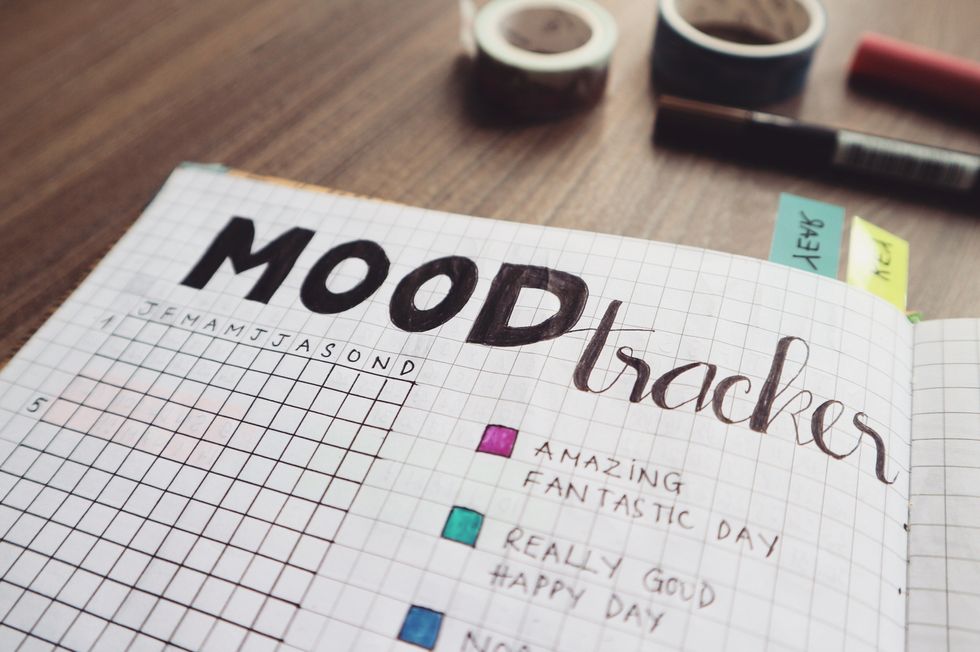 By far this is the one I love most. Everyone has a grumpy day every so often, but how cool would it be to see how many you had in one month? By keeping track of how your moods looked, you can self reflect on what caused you to be happy or sad that day, and go from there to try and have every day be a happy day.
5. Save money by budget planning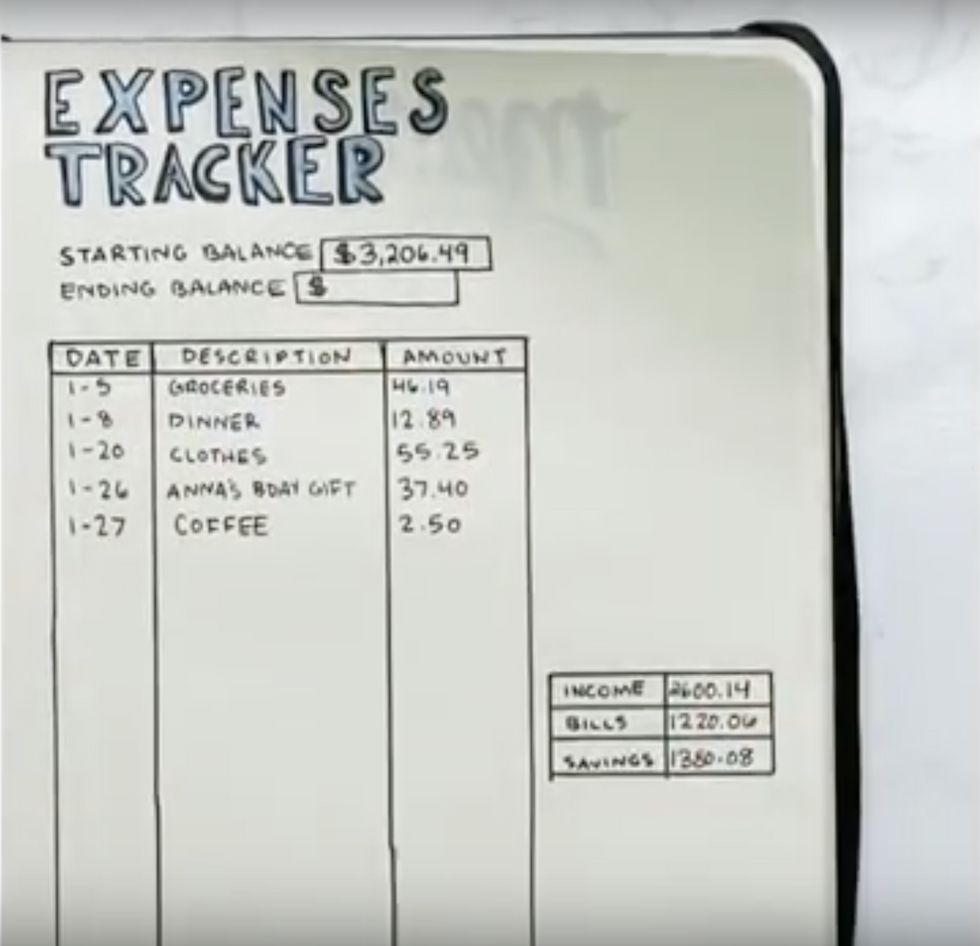 https://www.youtube.com/watch?v=y_WyHgVD95U
Another thing you can track in your bullet journal is your money. If you have a big trip coming up that you want to save for, make yourself a chart and set aside some money each week until you reach your goal. Tracking it on paper will help you actually save the money instead of spending it.
6. Write down goals for yourself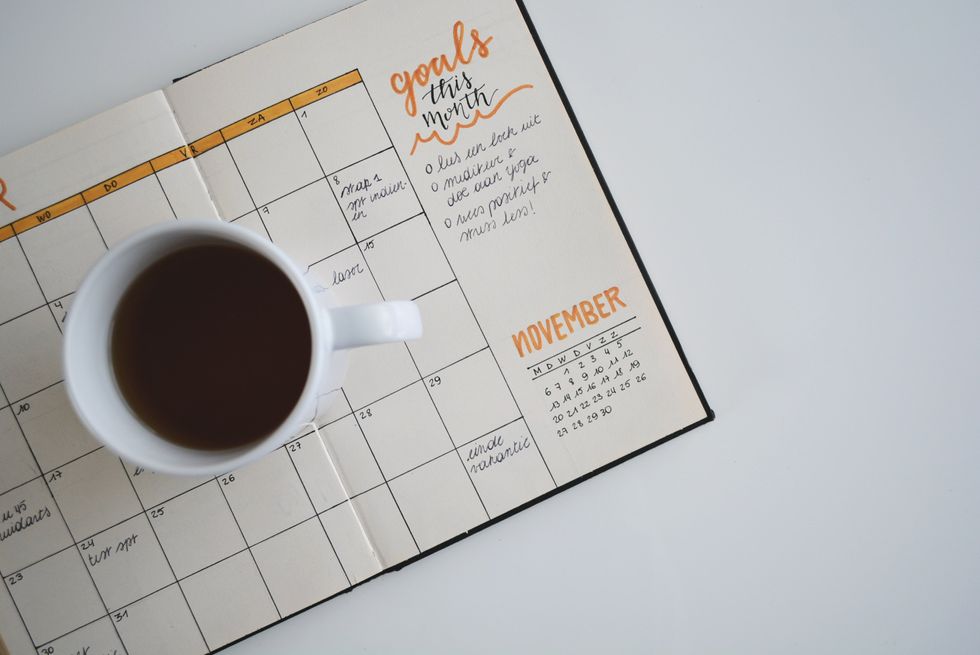 https://unsplash.com/photos/aQfhbxailCs
Finally, in 2019 we all want it to be our best year yet. By writing down goals for yourself or making a bucket list, you can go month by month and accomplish new things, big or small. At the end of the year you can look back and see how many new and exciting things you did and feel proud.
So finally, if you think having a bullet journal isn't for you, you're probably wrong, because it's for everyone. You don't have to be artistic, and you don't have to be organized, but having a bullet journal can help you grow to be better at both. If anything, having a bullet journal can help you self reflect, and become the best version of yourself this year!