When I heard that Disney was making a live-remake of "Aladdin," I cannot say I was too excited. In fact, I was not excited about it all. I, along with many others, thought that this was just another remake of a movie we all know and love, and they were going to ruin it with a star-studded cast, and not a cast full of talent.
But boy was I wrong.
After seeing the previews, I not only fell in love with Mena Massoud (Aladdin), but I thought it looked to be a beautiful movie theatrically.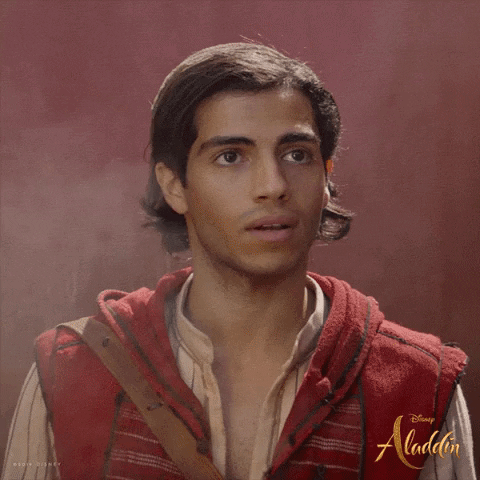 I mean, just look at him *heart eyes*.

And boy was I right.

The movie was so beautiful. I cannot begin to describe the intricate designs of the costumes and set pieces. But perhaps the most beautiful part of the movie was Naomi Scott's portrayal of Princess Jasmine.
As a child, I do not remember Princess Jasmine being such an empowering character. In the live-action film, Jasmine is extremely persistent in making everyone know that she does not have to marry a prince in order for Agrabah to have a Sultan. Of course, whenever Jasmine would express her thoughts about how the kingdom should be run, Jafar would tell her to be silent, which she followed up with perhaps one of the greatest and most empowering songs Disney has put their name on. The song is called "Speechless."

Naomi Scott - Speechless (Full) (From "Aladdin"/Official Video) www.youtube.com
So, Princess Jasmine is the ultimate girl boss. Jasmine fought for her right to rule her kingdom because she knew she was the best fit for the job. Over the last year, I have felt this very same way, yet I did not fight for the right thing because I thought being silent about the issues was the best thing, but it is/was not.
So to all the women about there, never stop fighting for the right thing, and never remain silent.