At the beginning of this semester, when deciding what show I would watch during my free time, I made the horrible mistake of beginning "The X-Files" at the recommendation of a so-called friend. Now, as finals week rapidly approaches, I feel nothing but regret as I have hardly made a dent in this show that has completely taken over my life.
Don't get me wrong, I absolutely love "The X-Files." But watching this show may be slowly and steadily destroying my life.
If you're thinking about starting "The X-Files," which I can only warn you of this decision's repercussions, the following list will not contain any spoilers as I am still only half-way through the third season because time is a social construct propagated by the government to keep us from getting to the truth.
1. The episodes are super long.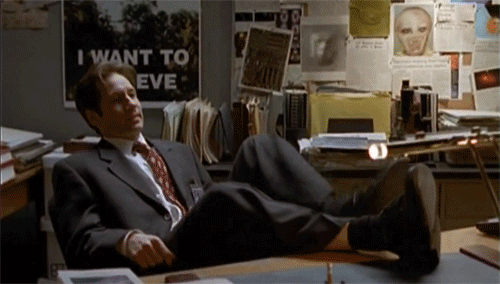 When you realize how much time you've wasted watching this show
Each episode of "The X-Files" comes in at just under 45 minutes. In theory, this isn't terribly long, but when in the throws of a binge watch, it can chew away at the free hours in your day with ferocity.
2. The seasons are super long.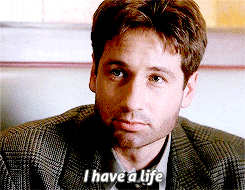 Me before I got sucked into "The X-Files"
Each season has at least 20 episodes. To complete an entire season you have to watch 15 hours of "The X-Files." For comparison, you can watch the entire second season of "The Unbreakable Kimmy Schmidt" in under seven hours.
3. There are approximately a hundred seasons.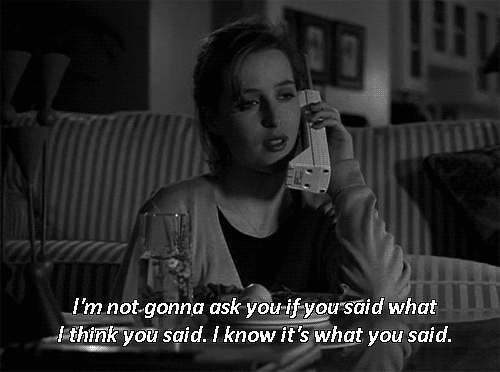 By that I mean there are nine seasons, with a tenth currently airing on Fox and an eleventh in the works.
4. You will always get sucked into a two-part "to be continued" episode whenever you definitely don't have time for it.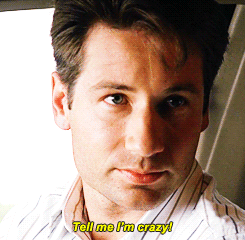 Me after accidentally watching 127 hours of X-Files instead of studying for finals
"I'm just going to finish up the last episode of season two before I start this paper." #regrets
5. The sexual tension between Special Agents Fox Mulder and Dana Scully will frustrate you to no end.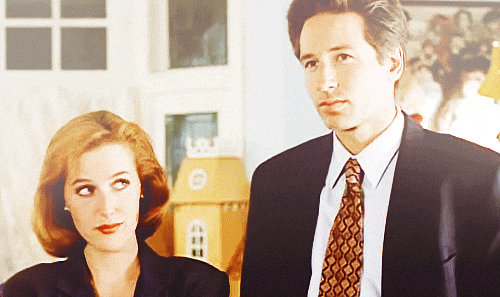 I ship it. You ship it. We all ship it.
6. You will be in constant fear for the main characters' lives.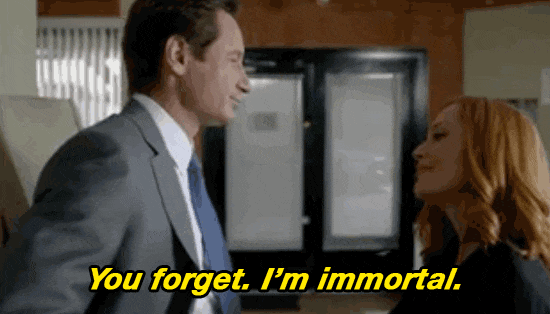 You know they have to survive because they have a thousand more episodes to star in, but Mulder and Scully always seem to be on the cusp of death.
7. You will be in constant fear for you own life.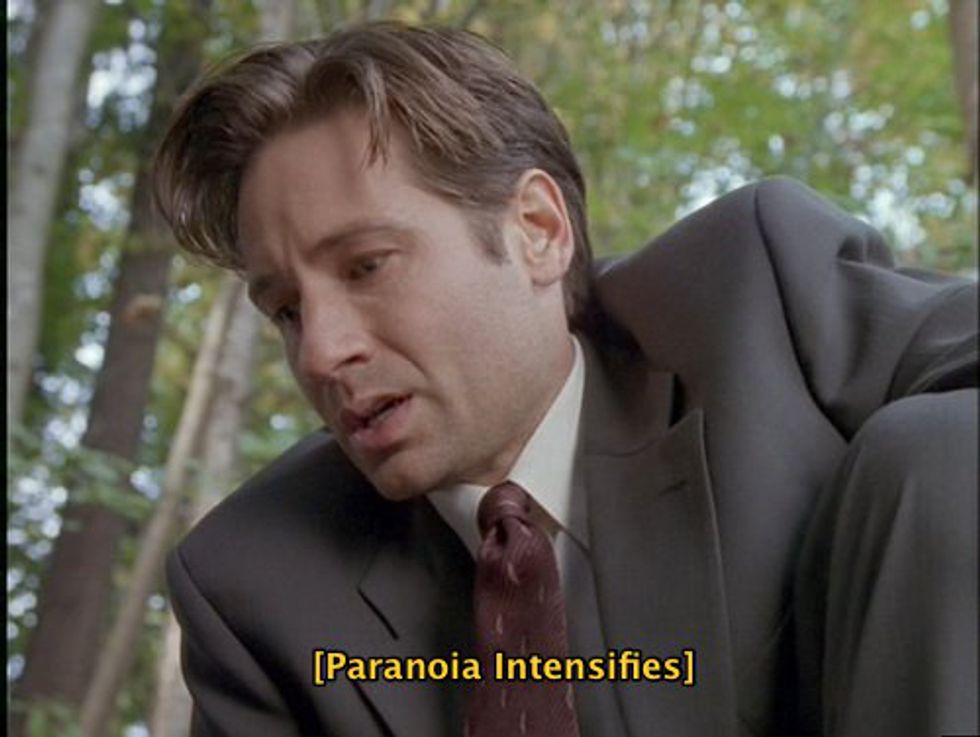 You think locking your doors and windows will keep you safe? That's cute.
8. You will start believing every elaborate conspiracy theory out there.

Not even Beyoncé's "Formation" will stop me from buying into that Illuminati mess.
9. You will always be torn between siding with Scully's impenetrable skepticism and Mulder's ~spooky~ theories.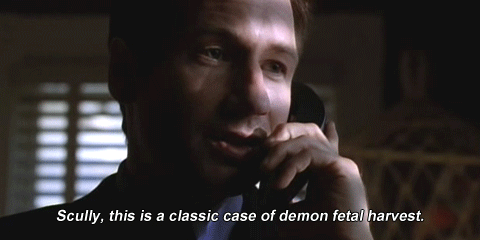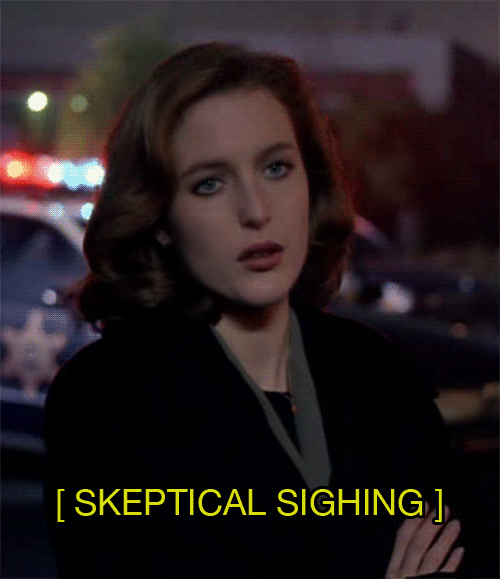 10. You will lose whatever amount of trust you still have in the federal government.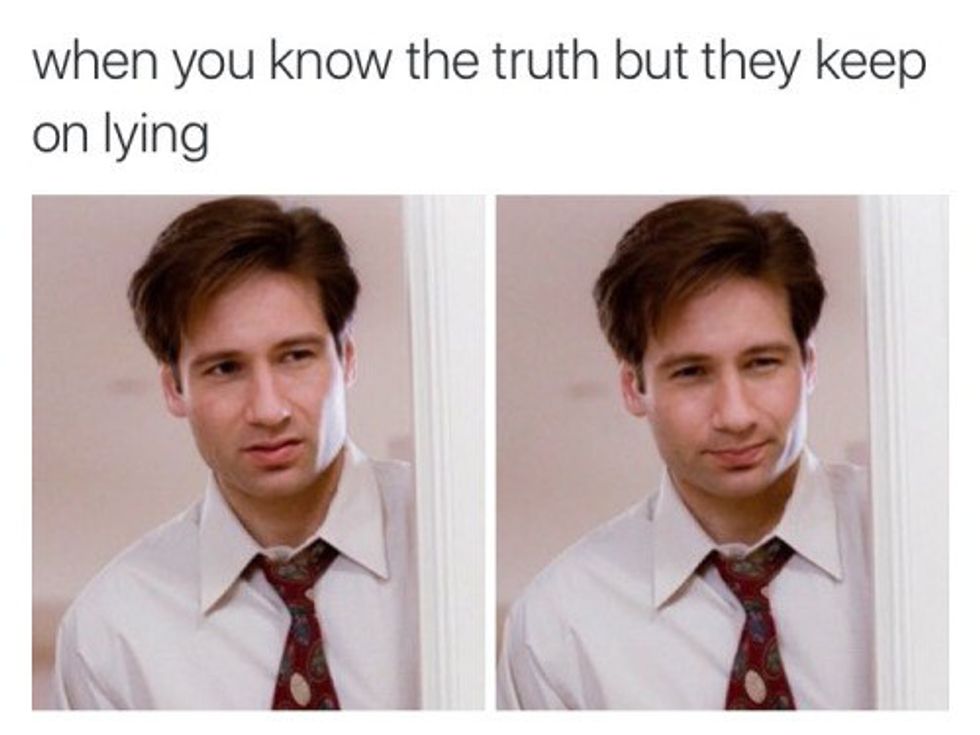 WHY ARE THEY HIDING THE TRUTH FROM US?
11. You will lose whatever amount of trust you still have in the people around you.

They're all probably aliens. Or serial killers. Or both
12. You will definitely not be able to stop watching "The X-Files" until Mulder and Scully finally uncover the truth that we all know is out there.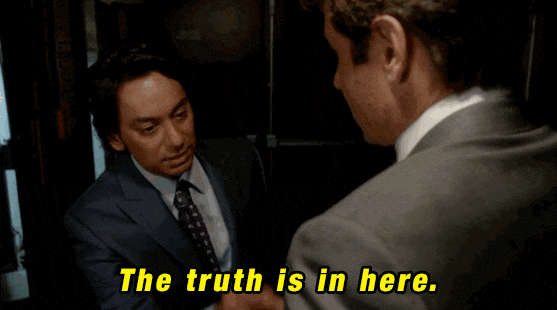 And you will love every second of it.