Welcome back
Sign in to comment to your favorite stories, participate in your community and interact with your friends
LOG IN WITH FACEBOOK
Loading video...
A bit about why I went natural.

Music : Feellgood-AIFF 48_16
Report this Content
This article has not been reviewed by Odyssey HQ and solely reflects the ideas and opinions of the creator.
Subscribe to our
Newsletter
Featured
Hispanic is not a race
187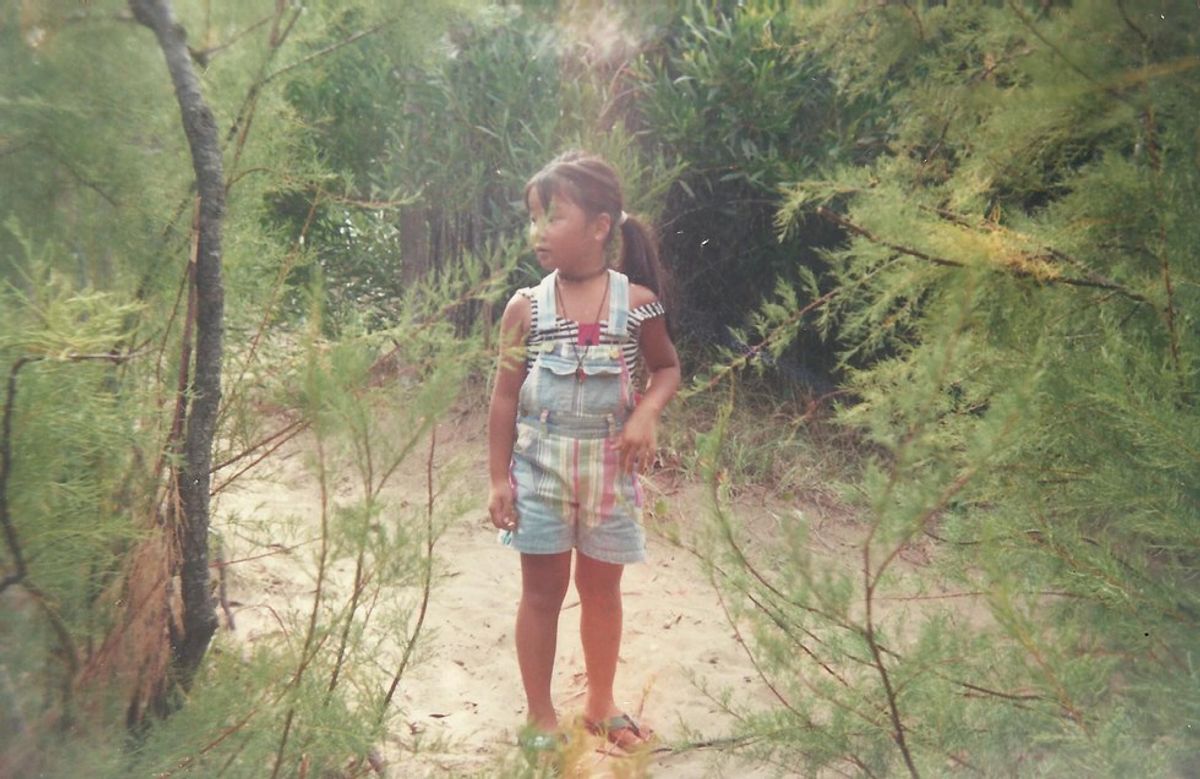 Melisa Im
My Ethnicity
Hispanic is not a race... it's an ethnicity. The term Hispanic describes a group of people whose common thread is language and/or culture. I'm a Hispanic woman born in Argentina to Korean parents. I self-identify as Hispanic/Latina and my personal experiences can't be summarized by the color of my skin or the languages on my tongue. That is because every single person in the universe has a unique experience. Whether someone labels me as Korean or Argentine or American, that will never change my experiences as a Spanish speaker, immigrant, child of divorced parents, Californian, college graduate (Go Bears!), omnivore, writer, or any other label I choose for myself.
(In the video the two men in front of a white-passing Mexican man make fun of him and say that he can't possibly be a real Mexican. When he turns the tables and makes fun of them for ordering mild tacos, two other men join in laughing at the duo. Hurt, one of them throws a racist remark to the Asian man who responds that he, too, is from Mexico. As does the last gentleman. Appearances can be deceiving)


Discovering My Race
People who believe that we live in a post-racial America don't know what it's like to discover race as opposed to being brought up in its cage. I discovered I was Asian when I arrived in this country, a country where I was constantly asked what kind of Asian I was or where I came from or where my parents are from. A country where someone driving down the street yells racial slurs at me. A country where I have to figure out if I am "hispanic/latina" enough to join the Latino clubs or not Asian enough to join the Asian clubs. A country where I am absolutely terrified of every Spanish word I forget due to disuse. If I lose my language, with the appearance that I have, then who will I be? I was already pushed to the edges of Korean communities for not knowing Korean. Language is so essential to belonging. It is in entering new spaces that we learn the most about who we are. It is in struggle, through the walls that push against us, that we find our truth and identity.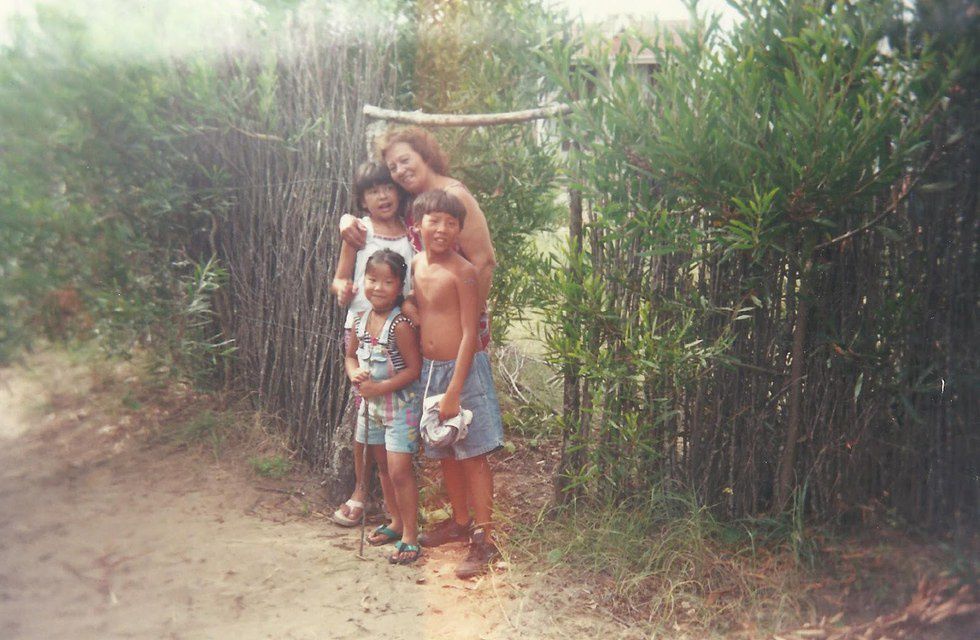 (This is my dad's friend, my babysitter's daughter, my brother and me. We had played outside all summer long so we had turned a lovely brown shade)
Racial Experience + Ethnic Experience = ?
I always believed that my upbringing made me a "person of color." Someone that brought a unique perspective to workplaces dominated by people who had known privilege most of their lives. Privileges that could be as simple as not migrating countries, or coming from unbroken homes, or even having parents who could offer financial advice. As I progressed and grew in the United States, I came to understand that I had my own set of privileges as a person of color that stemmed from the fact that I was neither black nor visibly hispanic. There is a systemic disadvantage, one that can be deadly in this country, when you look a certain way. Which is why it is of utmost importance to use that feeling of belonging to an oppressed group in tandem with my physical privilege to uplift those with greater struggles than mine.
(In this video this woman recounts her experience with racial profiling and how her sister, who appeared white, used her appearance to stand up against the injustice)
We must create a world where everyone has the same opportunity to belong. This isn't an uncommon experience, globalization has ensured that. Just listen to my friend Alex, a man whose ethnicity clashed with his race:

Or to my friend Brian who had to toe the line between not being White enough and not being Mexican enough:
Intersectional privilege empowers us to be more. Let's increase our sense of belonging and exercise any shred of power we have to make the world a more inclusive and empathetic place.
Happy Hispanic Heritage Month!
Keep Reading...
Show less
Featured
Here's some things you could do.
1321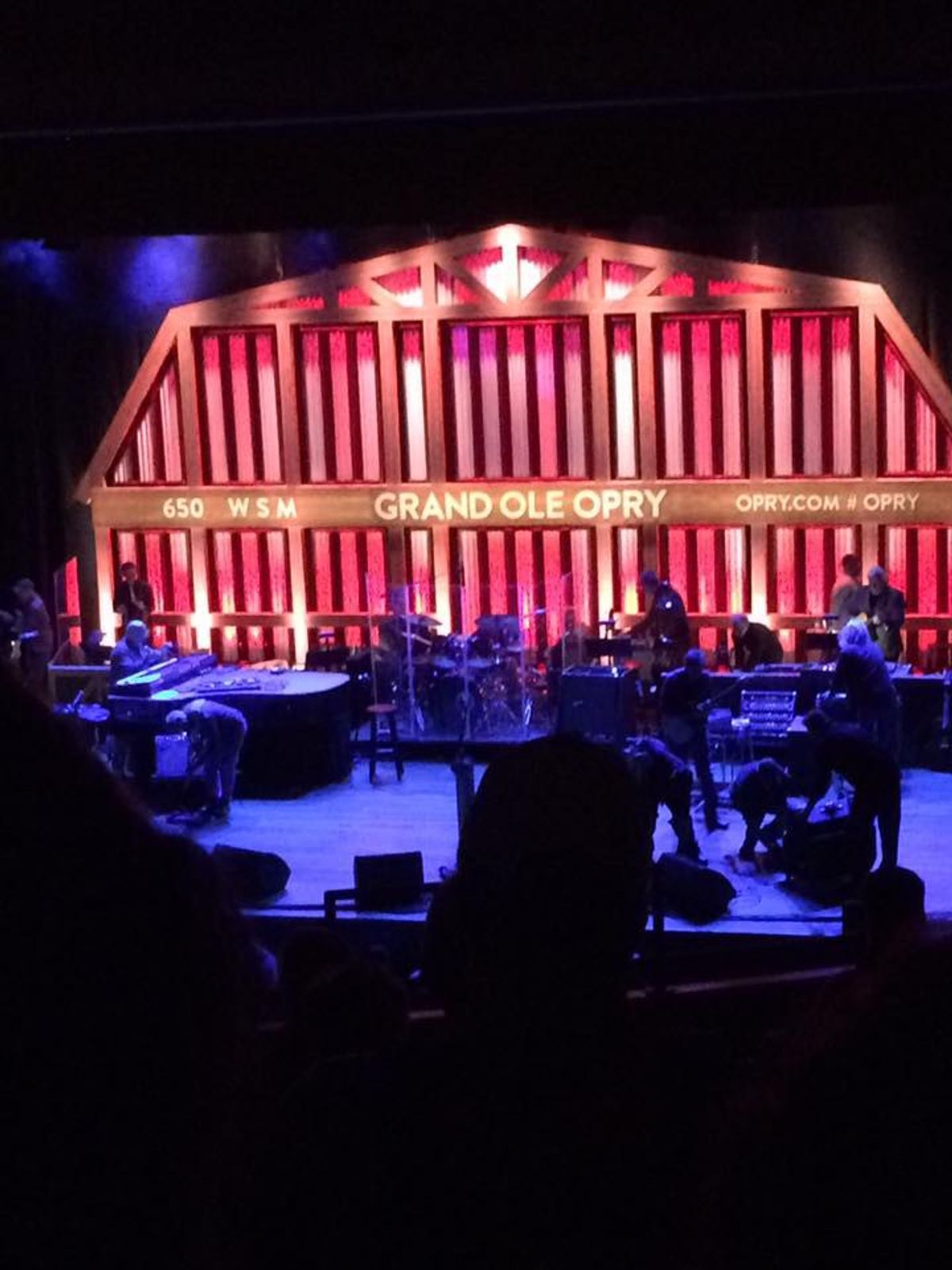 Kaitlyn Wells
I have had the opportunity to visit so many places in my lifetime, and recently one of those places was Nashville, Tennessee. There is so much to do and see in Nashville but here are some of my favorites that I would highly recommend.
1. The Country Music Hall of Fame

Of course, when in Nashville, you should visit the Country Music Hall of Fame. So many great musicians, past and present, are recognized. The group I went with was also lucky enough to have a Q&A-type session with a current songwriter. It was great! If you are a country music fan then this is definitely one stop that I would recommend-- you may get the chance to learn more about your favorite artist!
2. Ryman Auditorium
The former home of the Grand Ole Opry, Ryman Auditorium is where the Grand Ole Opry is housed during the months in which the Grand Ole Opry House is under construction. Being in the historic building was just as exciting as the Opry House would be, and being able to experience the Grand Ole Opry was a treat as well.
3. The Schermerhorn Symphony Center
During the week long stay in Nashville, my group had the opportunity to see the Nashville Symphony at the Schermerhorn Symphony Center. The building was beautiful and the ensemble put on a fantastic show. This is one place, as a music lover, that I would love to go to again!
4. Broadway Street
Broadway street in Nashville is full of bars, souvenir stores, and cute little shops. There are also some great, small restaurants to wander into. Jack's Barbecue was delicious and not terribly expensive for a great lunch, and the Candy Kitchen is a fantastic place to stop for dessert after!
5. The Gulch
Most of my time in Nashville was spent in the Gulch area as this is where my hotel was. This part of the city is beautiful and fun to walk around. It includes many different restaurants and shopping spots as well!
While I did not get the chance to see as much in Nashville as I wish I could have, I truly did have a great time. There is obviously so much more to see, but here are some things that I would recommend if you are planning a trip in the near future! I surely can't wait to go back one day.
Keep Reading...
Show less
Featured
"I am dead inside."
2672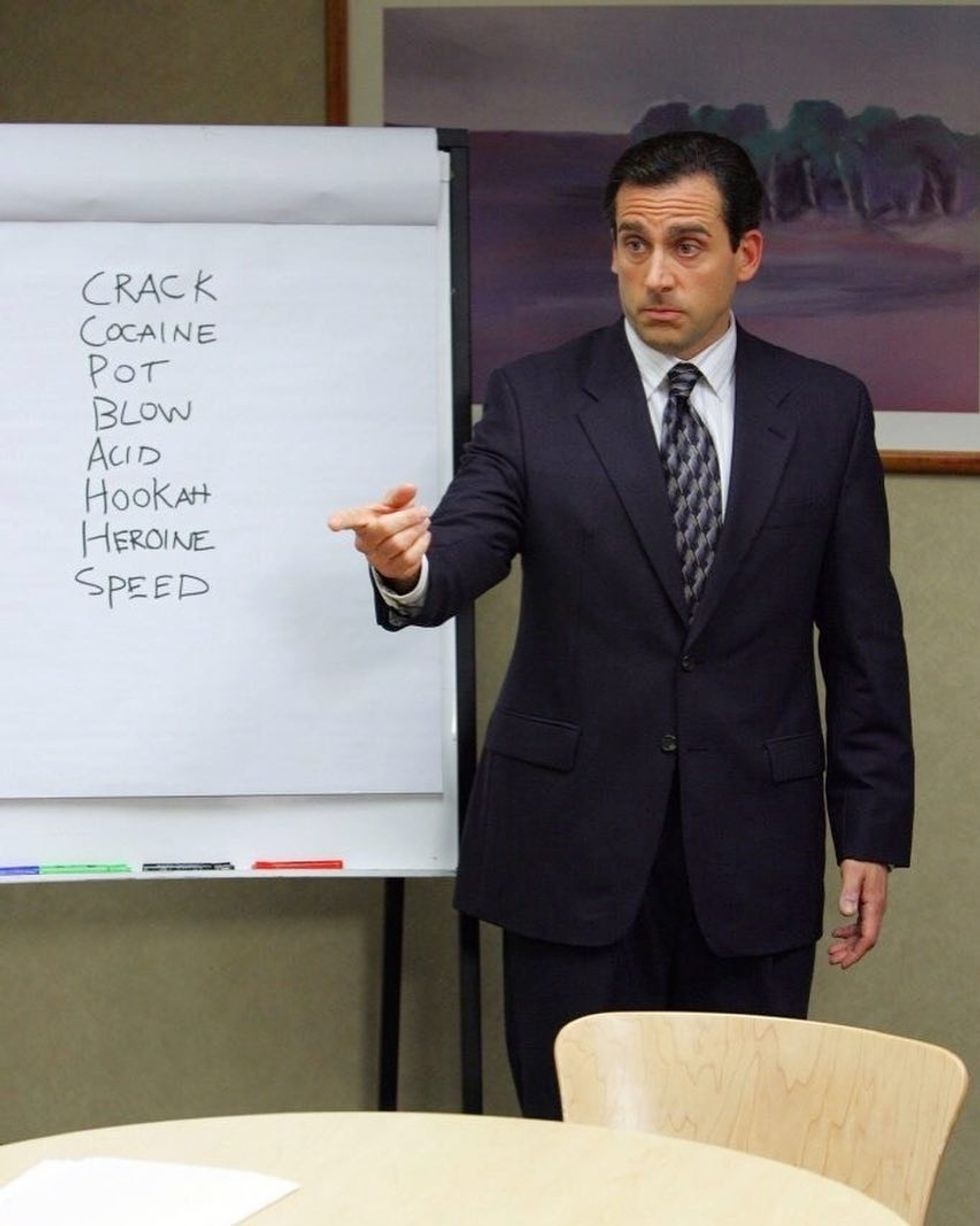 "The Office" is basically the best American TV show created in the past 15 years (you can fight me on this). And through all its hilarity and cringe-worthy "that would never happen in real life" moments, the show really does have a lot of relatable themes, as can be seen by the little compilation I put together of Michael Scott and Stanley Hudson.
Monday:

Mondays are the worst. They are the equivalent of Toby Flenderson. In a little spin-off of a Michael Scott quote: If I had a gun with two bullets and I was in a room with Hitler, Bin Laden, and Mondays, I would shoot Monday twice.
Tuesday:

Tuesday? Don't you mean Snoozeday? Come on, it's too early in the week to get any work done. We're still trying to cope with the fact that yesterday was Monday.
Wednesday:

Wednesday is hump day. Hump day means it's halfway through the week and two days from Friday. The weekend is great if you have an office job because you have no work for two days straight! If you can make it through Wednesday, you can make it through anything. Just take on Michael Scott's optimistic attitude about life even when times are rough and you'll be fine.
Thursday:

Once Wednesday is over, you come to the realization that you have to survive one more day. And if you're like Stanley Hudson, you're typically a pessimist. So that last full day before Friday might just feel terrible to you.
FRIDAY!!!

This is the day you've been looking forward to all week. You never thought you'd make it, but here you are, Friday at 5 pm! It's like that season in the show when Andy was the manager and played "Closing Time" at the end of each day. Friday is literally "Closing Time!" Stanley knows what's up. So congrats, you made it through the work week--now go enjoy your weekend.
Keep Reading...
Show less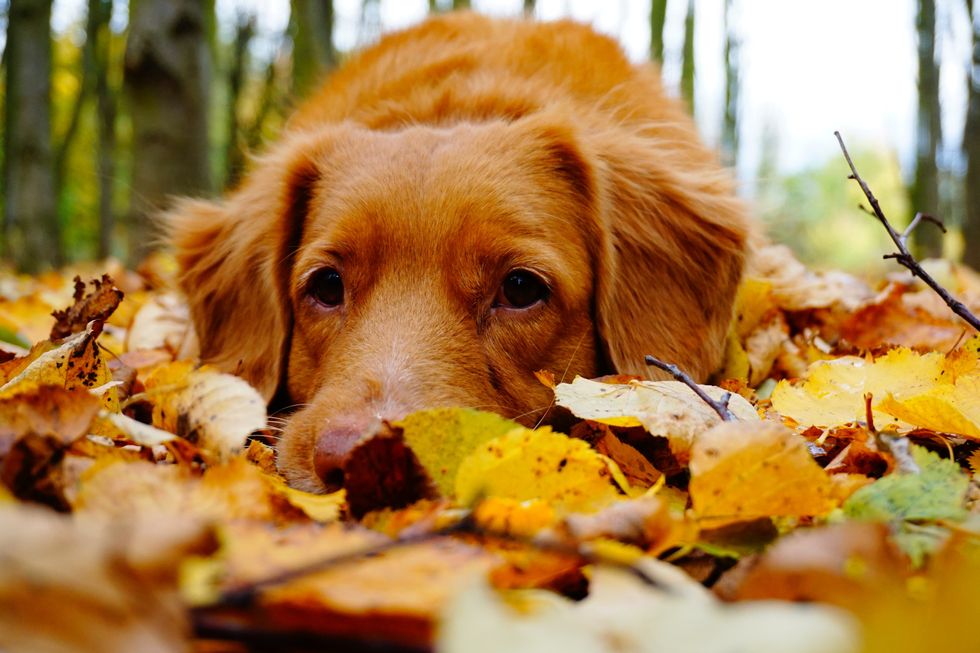 I have never liked the month of October. I like the fall weather and the beginning of wearing sweaters in the crisp fall air, but I never associated this with the month of October.
October as a month for me just has no substance.
Halloween is not my favorite holiday. It never was, and it never will be. Yes, dressing up into costumes of your favorite television personas or movie characters can be okay, but I do not understand why this makes people go bananas for this holiday. The only good thing about Halloween is the "Halloween Town" movies that played on Disney Channel. I loved those movies.
October is associated with getting scared in mazes and haunted houses before Halloween. Maybe it's because when I was little, I went on too many haunted rides with my friends who loved them or because I am traumatized by the thought of scary haunted houses, but I never have liked the appeal of being scared either. Why do people voluntarily want to be scared by others in corn mazes, houses, or jails? I just never understood the love for that state of mind. Forget about scary movies, I avoid them at all costs. The Sunday scaries scare me enough.
Pumpkin spice anything is also disgusting. Pumpkin carving is fun as well as apple picking, but I associate these activities with the season of fall. The smell of pumpkin candles or the pumpkin spice latte at Starbucks just makes me upset. I never understood the love for pumpkin flavoring. Maybe, I just don't understand it, but gingerbread cookie flavors taste amazing and the smell of Christmas trees beats the smell of pumpkin in every way.
Sorry, October. I know so many people who consider you the best month of the year, but personally, I disagree. November and December are way better months overall than you. You are overrated.
Keep Reading...
Show less
Featured
"Big boobs are like puppies: they're fun to look at and play with, but once they're yours, you realize they're a lot of responsibility." - Katie Frankhart, Her Campus
9302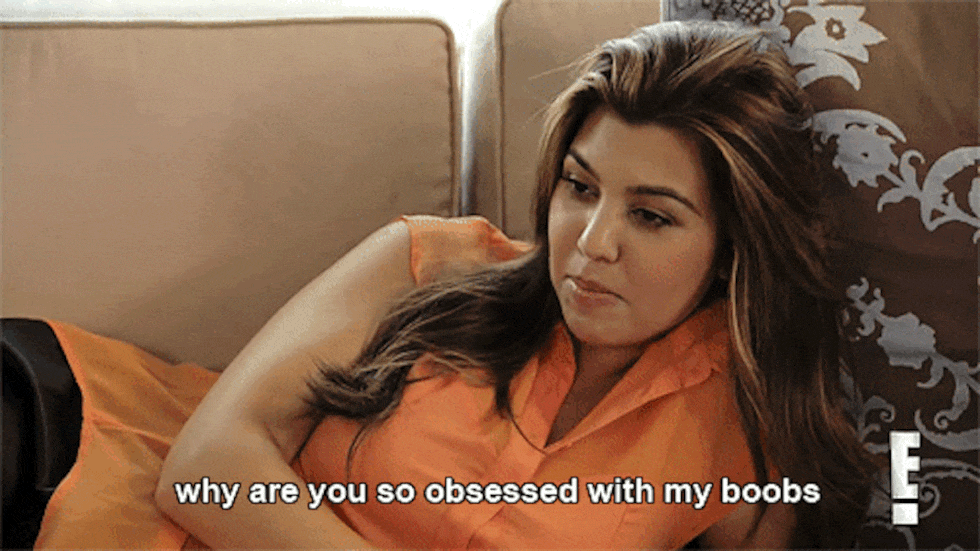 giphy.com
This probably sounds like the most self-absorbed, egotistical, and frankly downright irritating white-girl problem... but there's more to this I promise.
Society is built on four essential and dominating pillars: Husky puppies, Game of Thrones, Dunkin coffee, and most importantly, first impressions. Whether we like to admit it or not, the power of a first impression is incalculable and because we give them so much clout, they are harder to shake than STDs. Psychologists have said that people form opinions about others in less than 2 seconds of meeting them. What does this have to do with having above-average-sized shirt-sabouters? I'll get to that later... Having larger boobage sucks for a plethora of reasons.
Of course, a busty chest is, first and foremost, inconvenient... strapless bras, bathing-suits, sports bras? Well, just forget about those. And don't even get me started on going braless... Big boobs take up way too much space; they make exercise an act of engineering, rather than fitness; they, unfortunately, are a regular point of conversation; they make everything I wear look like a Playboy campaign, and the boob-sweat could fry a batch of McDonalds french fries. Not only are they an evil to our fragile spines, but they are a true villain to our bank accounts, and the investments made are comparable to our grandma's table-cloth wrapped in enough underwire to construct an electric fence. And as if these larger-than-life-shoulder-boulders weren't already a bother, to say the least, they end up being one of the most preeminent and recognizable definitions of my identity. And don't get me wrong, sometimes I like being known... But I would prefer to be known for something other than a simple act of engineering by God or for something that is not usually associated with porn, nipples, or lactation (ew).
I mean, don't misunderstand: I love my body. Yeah, the jiggles on my thighs could reach dangerous levels on the Richter scale and without 3 layers of sports bras, I can't exercise without giving the general public my own personal rendition of "Bounce It" by Juicy J. But as a whole, I think I give off the "probably-does-20-minutes-of-cardio-but-can-easily-eat-3-pieces-of-pizza" vibe... And I'm okay with that. But I wish that my chest wasn't so noticeable. And I'll take some responsibility - I don't hide these sweater-stretchers at all. But frankly, I just don't think that I can win. I try to dress like everyone else... you know, I'm just a college gal trying to be trendy, but when I follow trends, I either wear my size and look like a bimbo or wear a bigger size and look like a frumpy imbecile. I would just like to be allowed to wear a tank top in August and not be criticized for looking like a naughty nympho from a video-game. It ends up being the only thing that people remember about me. I want my first impression to be remembered by the content of my character, not the conspicuity of my cleavage.
So, if studies show that people confirm their opinions on others in less than two seconds, how do I overcome my image as a cheesy sex-motifl? Obviously, I can't cut off these tater tots... If I can only afford one supportive bra, then I certainly can't afford plastic surgery. And why should I? I like them, I just don't like their stigma. Sure, I could exclusively wear oversized t-shirts, turtlenecks, or parkas... But why should these dinosaur eggs be hidden away? I don't want to conceal one of the things that sets me apart, I just don't want it to be the only thing that sets me apart. So what is a bosomy girl to do to conquer the demon of her melons' reputation? Will anyone ever see past the first impression left by my organically-exaggerated sternum? I mean, it's just a physical characteristic, built by genetics, chance, and probably excessive cheesecake or hot wings that I didn't need to eat.
If you have been defined by any physical trait, then you know how I feel. Perhaps, you're the girl with the big nose, or the guy with a lot of freckles. It is a compliment, sure, but it's hard not to worry that no one will see more than just those things. Upon realizing how much I was judged, I recognized how much I judge. I notice the clashing patterns on people's pants, the wrinkles by their eyes, the frizziness of their hair before ever listening to the substance coming out of their mouths.
So, maybe we could all make an effort to stop making quick judgements based on others' appearances. No one should be defined by their complexion, tone of voice, hair texture, skin pigment, clothing brands, freakin' winged-ness of their eyeliner, or any other negligible trait... like their damn bra size. Let's define each other by our fascinations, relationships, senses of humor, or even our freakin' favorite foods. No one is one thing; we are all amalgamations of several vital virtues - we're just savory cakes, embellished with sprinkles and frosting, but containing a plethora of different ingredients that give them their true flavors... I mean, doesn't all frosting taste the same anyway? (Leave it to me to use a food metaphor)
But the point is that even though I don't mind, and sometimes I even like, being known for these upper body passionfruits, I hope that people recognize that there might be a little bit more to me than the naturally-superfluous nature of my chest - the same way that there is more to that girl with the rolling backpack or the boy with the slim-rimmed glasses. So, give people chances; introduce yourself; get to know people past the first impression... you'll be surprised what you'll find out that you might have overlooked.
And maybe you think that this commentary is annoying, hypocritical, or just another typical white girl complaining about first-world, immaterial obstacles.. and I really can't argue with you there. But I hope you can still appreciate that the plight of being more than a D-Cup transcends breasts, fashion trends, or other superficial bull sh*t; we shouldn't judge others based on their appearances, but on their integrity and their spirit.... because even though creepy and lascivious douchebags may think differently, the content of my character comes out in what i say, not in what bra size I wear.
Keep Reading...
Show less
Subscribe to Our Newsletter