Nestled in the corner of a strip mall near Innsbrook, on Cox Road, is a local restaurant with what may be the finest Lebanese cuisine in town. "Natalie's Taste Of Lebanon," named after Natalie Schwartz, formerly of "Nora's Taste Of Lebanon," offers a cornucopia of Levantine specialties. Let me tell you about the meal I enjoyed there recently. (Brought Mom along with me!)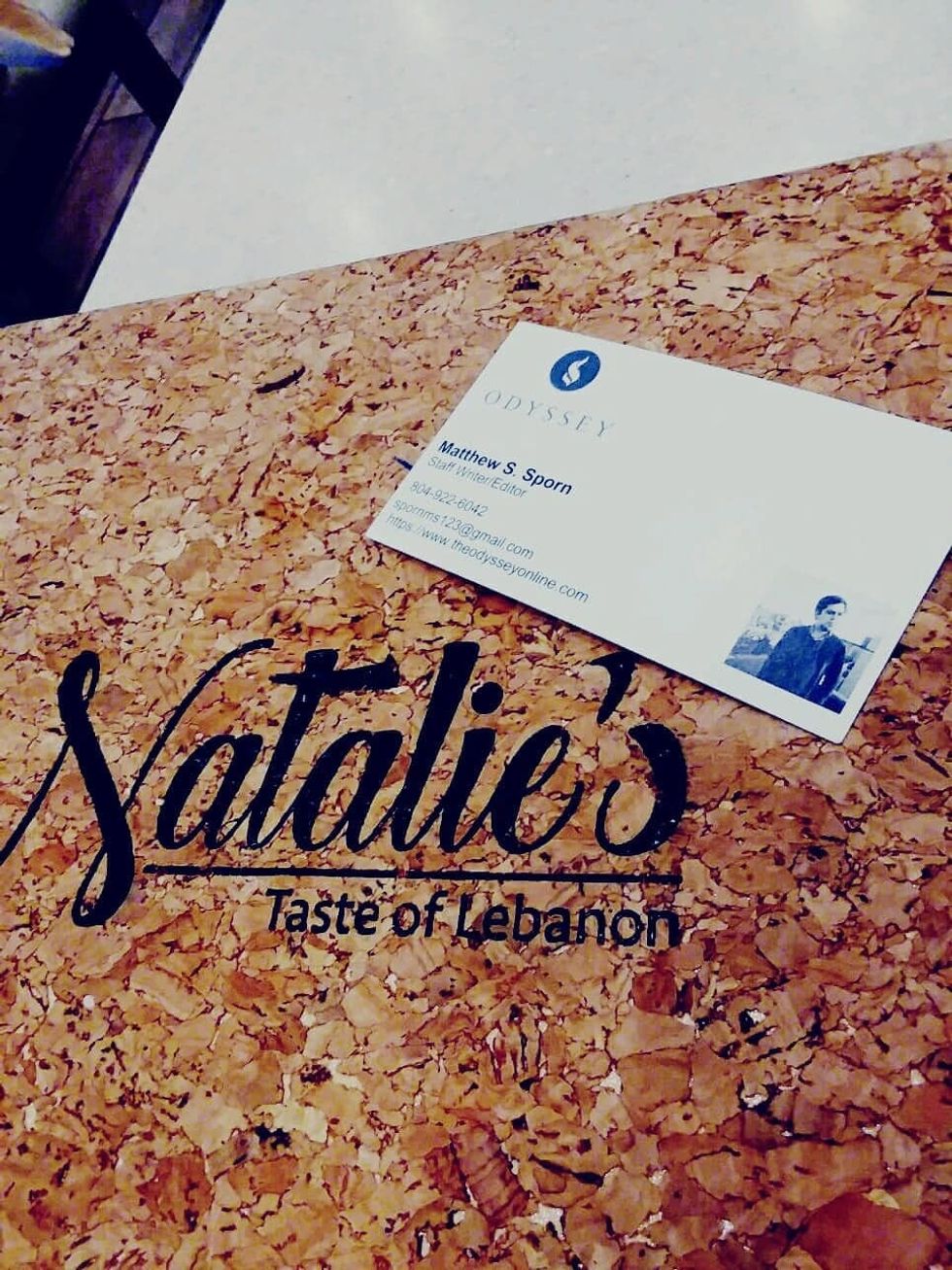 Yours truly on the beat!Matthew Sporn
I do have to mention that the night we chose to dine was their inaugural "Debke night." A lesson/celebration of the national dance of Lebanon. Needless to say it was quite busy! We had fresh-baked pita as our starter, with a side of sesame and thyme za'atar for dipping. This is basically their version of "bread for the table," and it didn't disappoint. For an appetizer, we chose Baba Ghannouj, made fresh in house, with warm pita. The Baba was flavorful, without one spice overpowering another.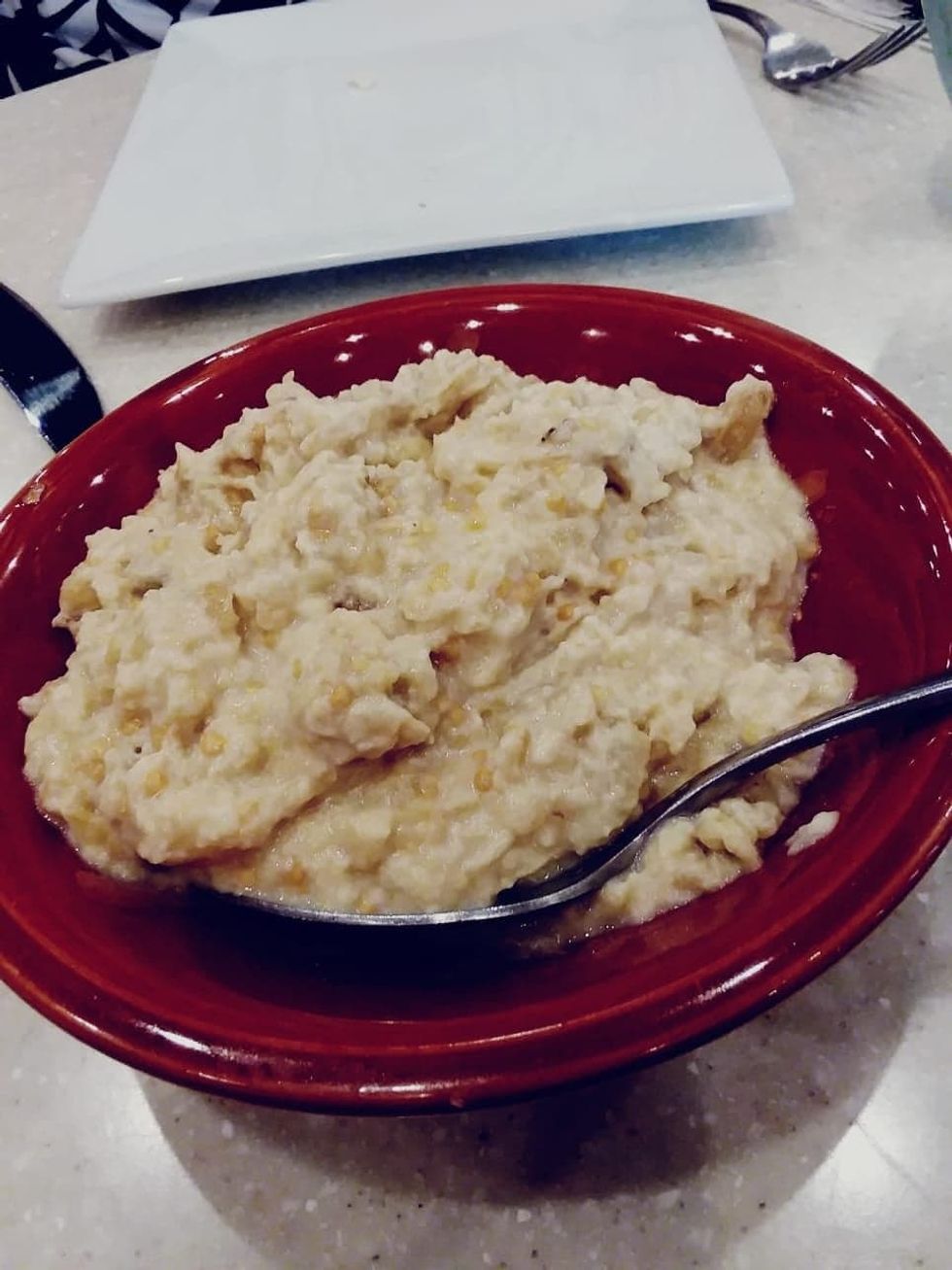 Our baba ghannoujMatthew Sporn
When we finally decided on dinner (the menu makes FOMO an inevitability,) Mom orderedthe beef schwarma platter, served with rice and vermicelli (topped with almond and pine nuts,) and a tahini drizzle. I ordered Sheikh Al Mihshi, roasted eggplant stuffed with ground beef and pine nuts, along with rice and vermicelli. I wasn't sure what to expect, and I was blown away with the flavour. I ended up cleaning my plate, the eggplant was cooked to perfection. Meanwhile Mom's eyes popped out of her head with her first bite of schawarma. The beef was spit-roasted to perfection, with the sumac, hummus, and tahini making the perfect complement to the succulent beef.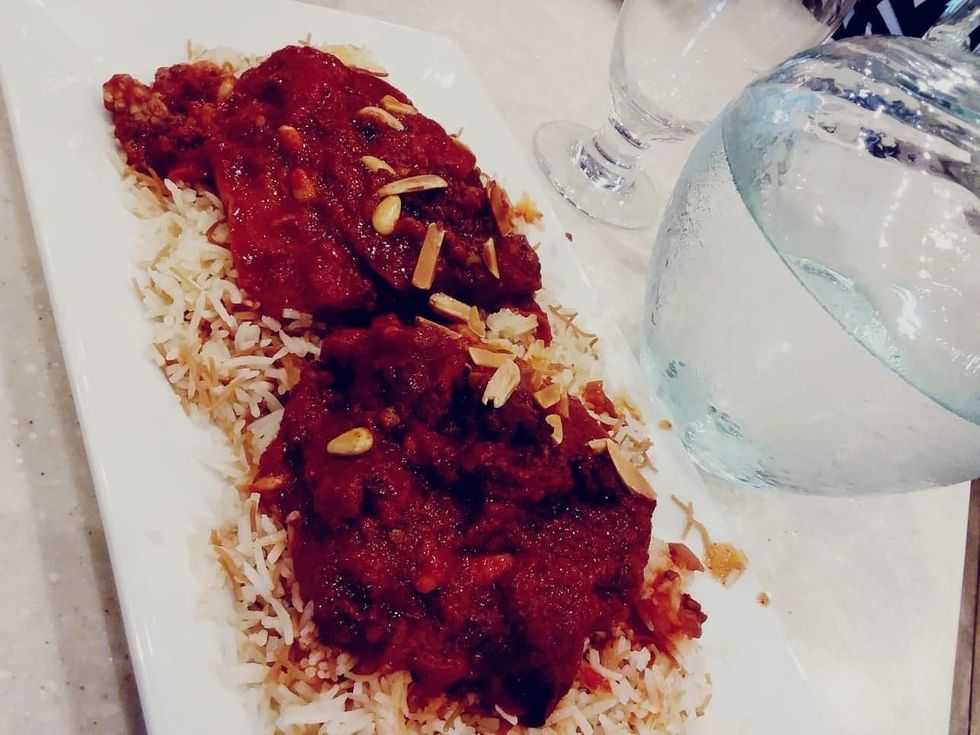 Neither of us could eat anything more, even if dessert was right in front of us. A return trip is a must. 37 appetizers (including salads and breads,) and about 20 main dishes, served with rice (or sometimes salad!) They even have gluten-free and vegan options. Natalie's portions are generous, just like being with family, and a to-go box will definitely be part of the evening.
Natalie's is located at 3601 Cox Road in Henrico, VA, (Innsbrook.) They are open Tuesday-thursday 11-9pm, Friday and Saturday 11-11pm, and Sunday 12:30-9pm.