I've kept this a secret from most of my friends recently, but I got an iPad Pro 2020 thanks to the help of my parent's phone provider and their payment plan. It was another impulsive decision like the Nintendo Switch to help combat my boredom with quarantine.
This article isn't a review of the product, it's an Apple product so course, it's good
But rather a lesson on the mental headspace one may experience with the iPad.
I originally got the iPad because of a compatibility issue. My mom has a lower gen iPad that she sometimes uses for her spray tanning business and I wanted to share it with her. Since she only really used it every time, I reminded her to, the iPad would sit on the table collecting dust. So, I ordered an Apple Pencil just so I can download procreate but apparently Apple was scheme as always. The Apple Pencil I obtained only worked on the newer models. Now logically I should've just sent back the pencil and gotten the first generation one and to be honest I don't know why I didn't. But after some research between my parents and I found that we can just get an iPad from our service provider and pay on it monthly. And so, by the end of the week, I had a brand-new iPad and was so ready to become an art master.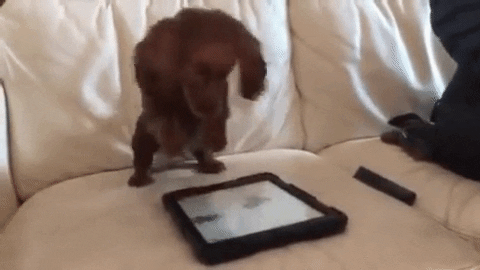 dog puppy GIF Giphy
But as the weeks went on, I felt very undeserving of the iPad. Because I was finding myself just using it for YouTube and poorly drawn sketches. I truly underestimated my art skills, especially after not really developing my style over the last couple of years. Every time I began to try and draw a simple head I would grow frustrated at the mess I created. There were moments as well that I felt like I just purchased another laptop. Everything I can do on the iPad I can do on my MacBook. I really started feeling regretful for getting the device, I felt like I was a true embodiment of money can't buy you happiness.

But after I quit my terrible smoothie job and started focusing on publishing and working on my stories, I grew some new light with the product. Now, instead of attempting to draw an OC, I was instead sketching out the story I wanted to tell like notes. Using the tools now at my disposal it was much easier to write down or provide examples of things I needed for commission orders with other artists or set designs for a comic book I am working on with my friend. Suddenly what felt like a burden soon became an asset to my publishing life.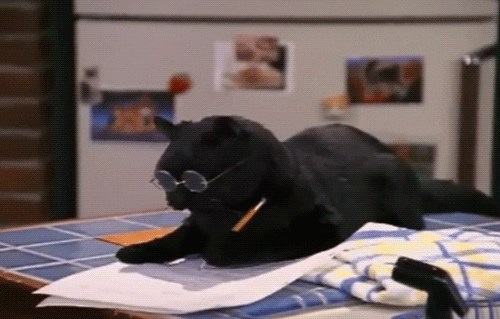 interested cat GIF Giphy
So, what is the lesson for all of this?
I say that while quarantine has us all losing our minds, we have to be responsible for our decisions.
As I try to be more optimistic in the coming months, I feel that this hurdle will be over eventually, and we will all learn what it truly means to be together. But in the meantime, I have to go back to planning my project.