If you came up to me two years ago and asked me, "Would you ever visit Russia?" my answer probably would have been "I would like to, but I doubt it." This past summer, I had the privilege to travel to St. Petersburg and Moscow, each for three days, along with Yerevan, Armenia and Stepanakert, NKR to perform with my dance group.
I dance in a group called Shushi Armenian Dance Ensemble, which I have been a part of since I was 9 years old. I have gone to many countries with my group to dance for various audiences and for certain occasions. Some of the countries are, Syria, Lebanon, and Argentina. Of these, Russia is the most distinct, because of the different culture, although every country is special in their own way. I am familiar with the Middle Eastern culture and even some of the Argentinian culture because of its similarities with the Spanish culture. But I did not know what to expect with Russia.
I was very excited to see Russia because it had always been one of the main countries we would learn about in history classes. The first place we visited in St. Petersburg was, The Hermitage Museum, also known as, The Winter Palace. This was the main residence for the Russian Czars and their families. Walking through this palace, I couldn't even begin to imagine what life would be like living in this vast home.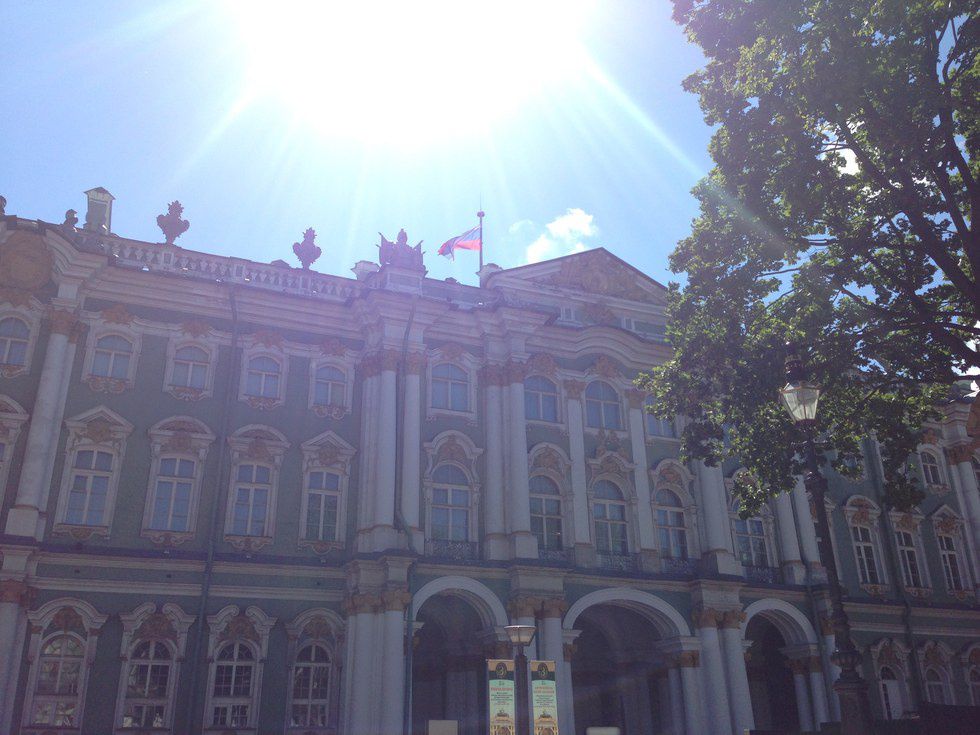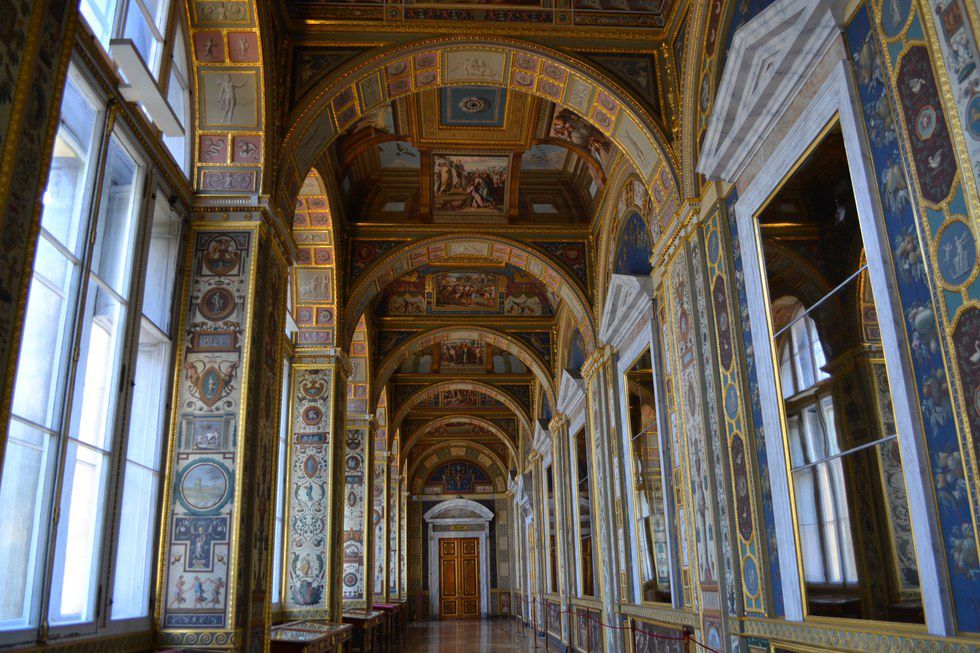 Later that day, we went to, The Peterhof Palace, also known as, The Summer Palace. We were all amazed at the beauty and extravagance of these places.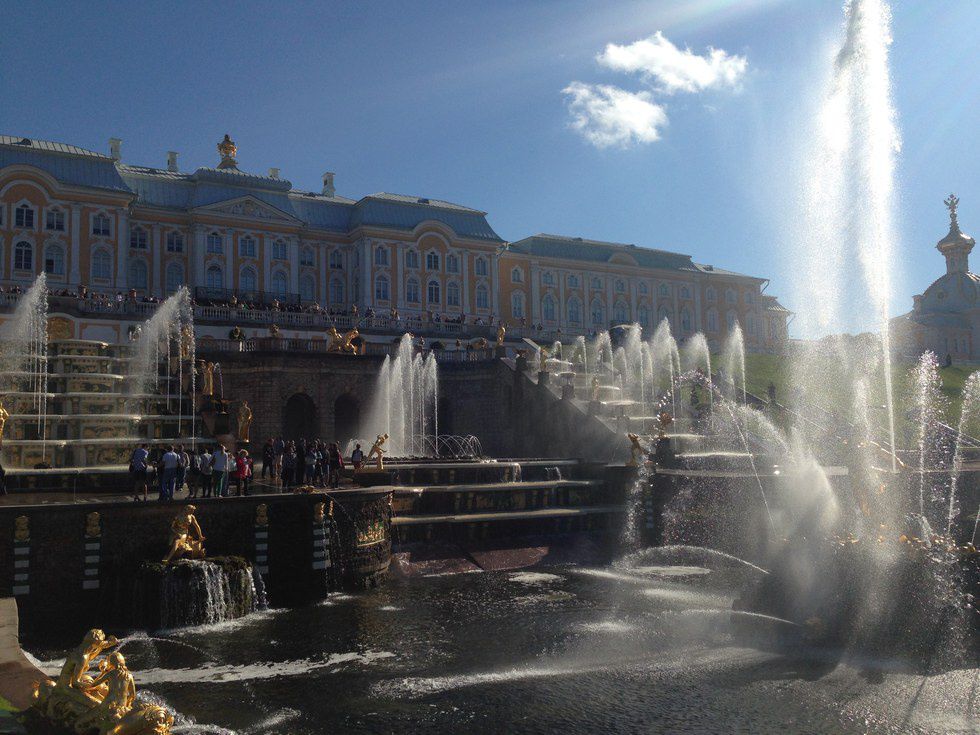 I had the privilege to see the Mikhailovksy Ballet perform, "Gisele," because after all, what's a trip to Russia without seeing an authentic ballet?
Some other sites we saw were the Peter and Paul Fortress, St. Isaac's Cathedral, and the Church of the Savior on Spilled Blood.
Our next stop was Moscow, which was my favorite of the two cities. The first place we went was the newly built, Armenian Cathedral (Holy Transfiguration Cathedral). We were greeted by the Armenian youth of the church; they had a meet and greet reception for us.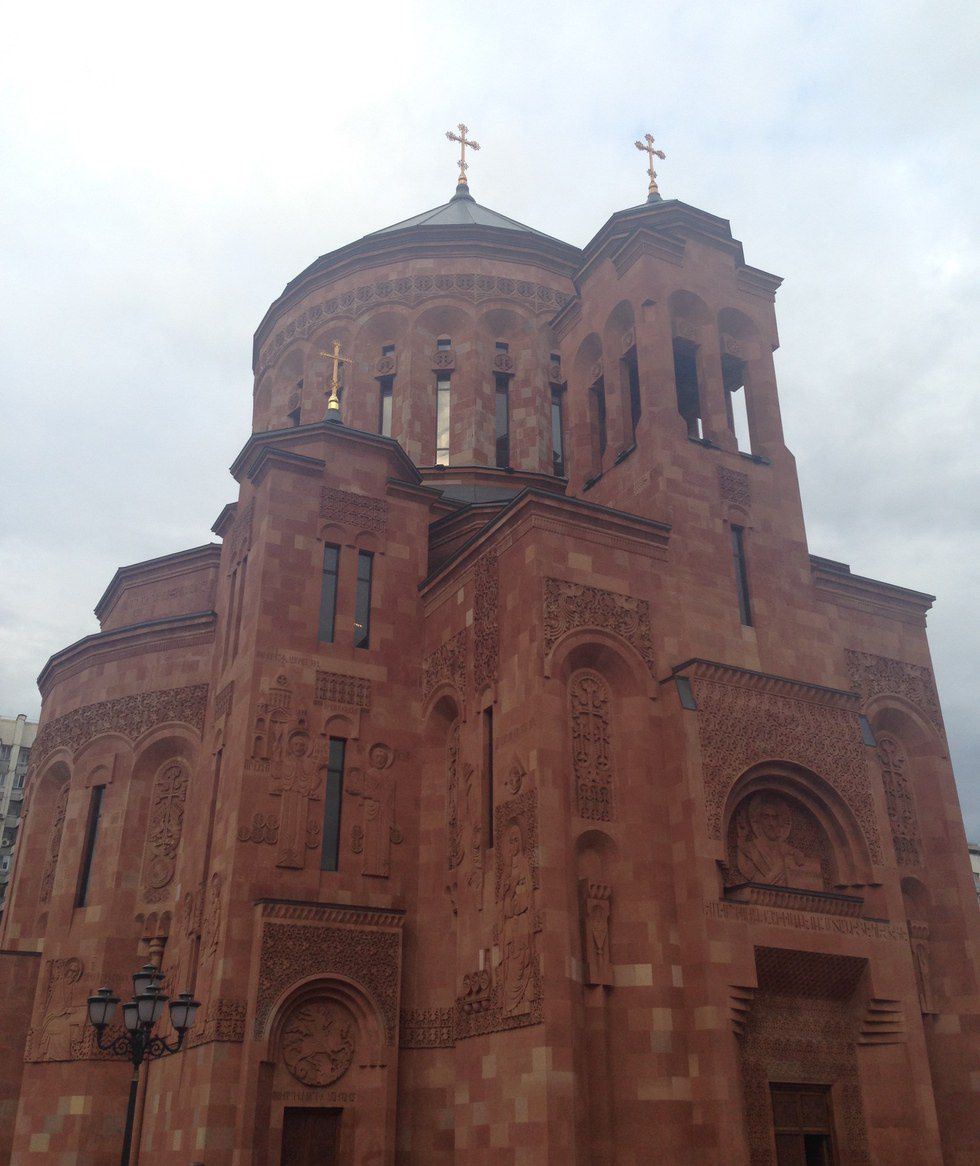 The next day was packed with tours and it was by far my favorite day in Russia. First, we went to the beautiful Bolshoi Theater, where we got to have a complete tour of the halls.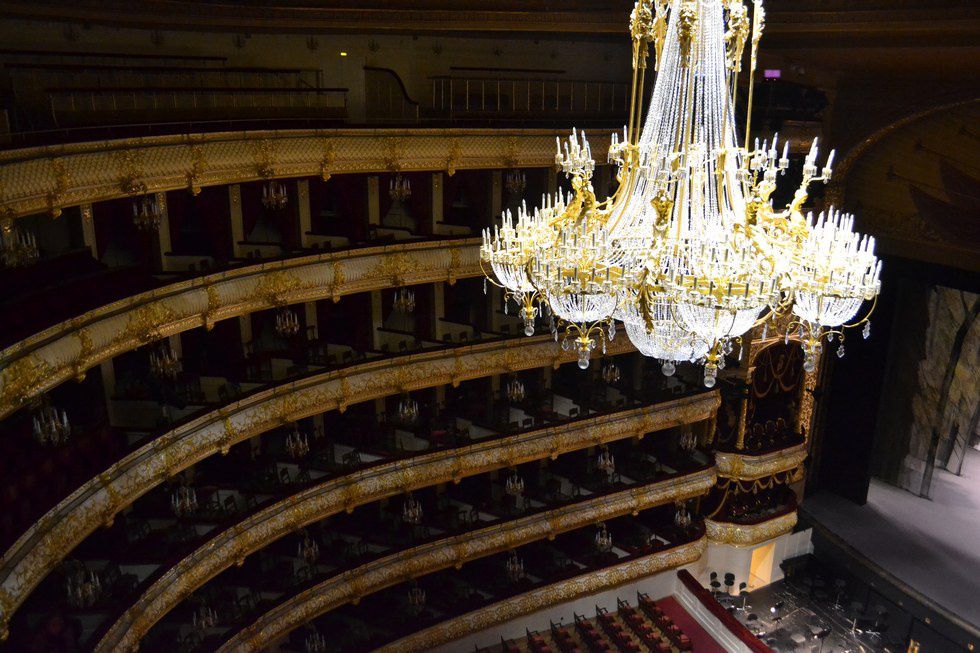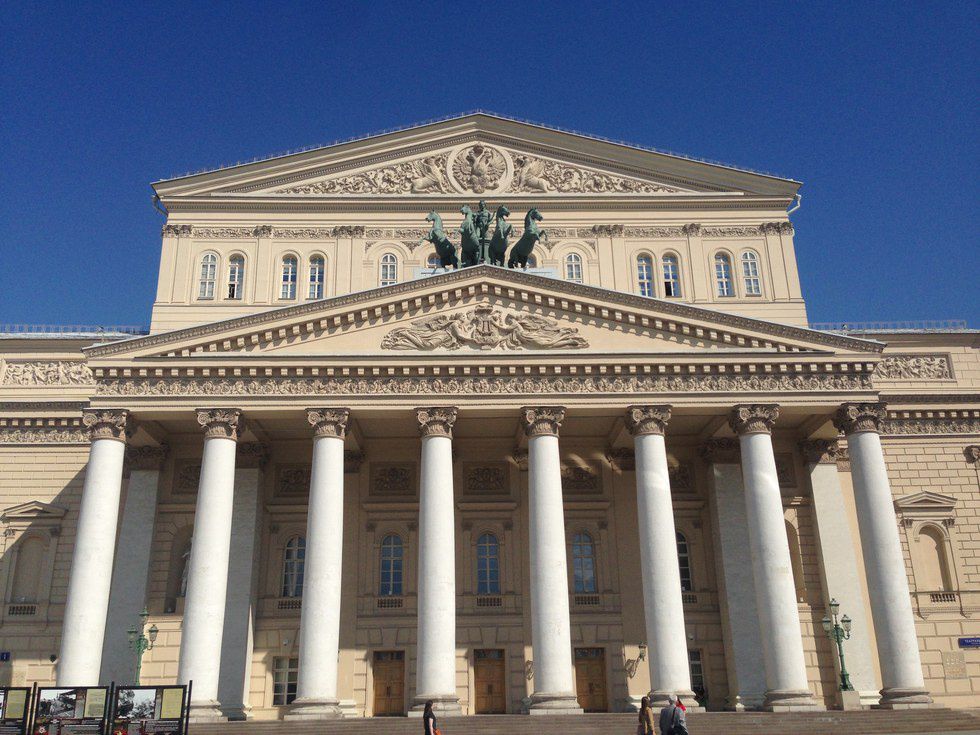 Next, we had a tour of the Moscow Metro, which is famous for its detailed artwork and statues. Each station had a different design and style of art. NYC's subway system looks and feels even dirtier after seeing the Moscow Metro. The pictures below seriously do not do it justice.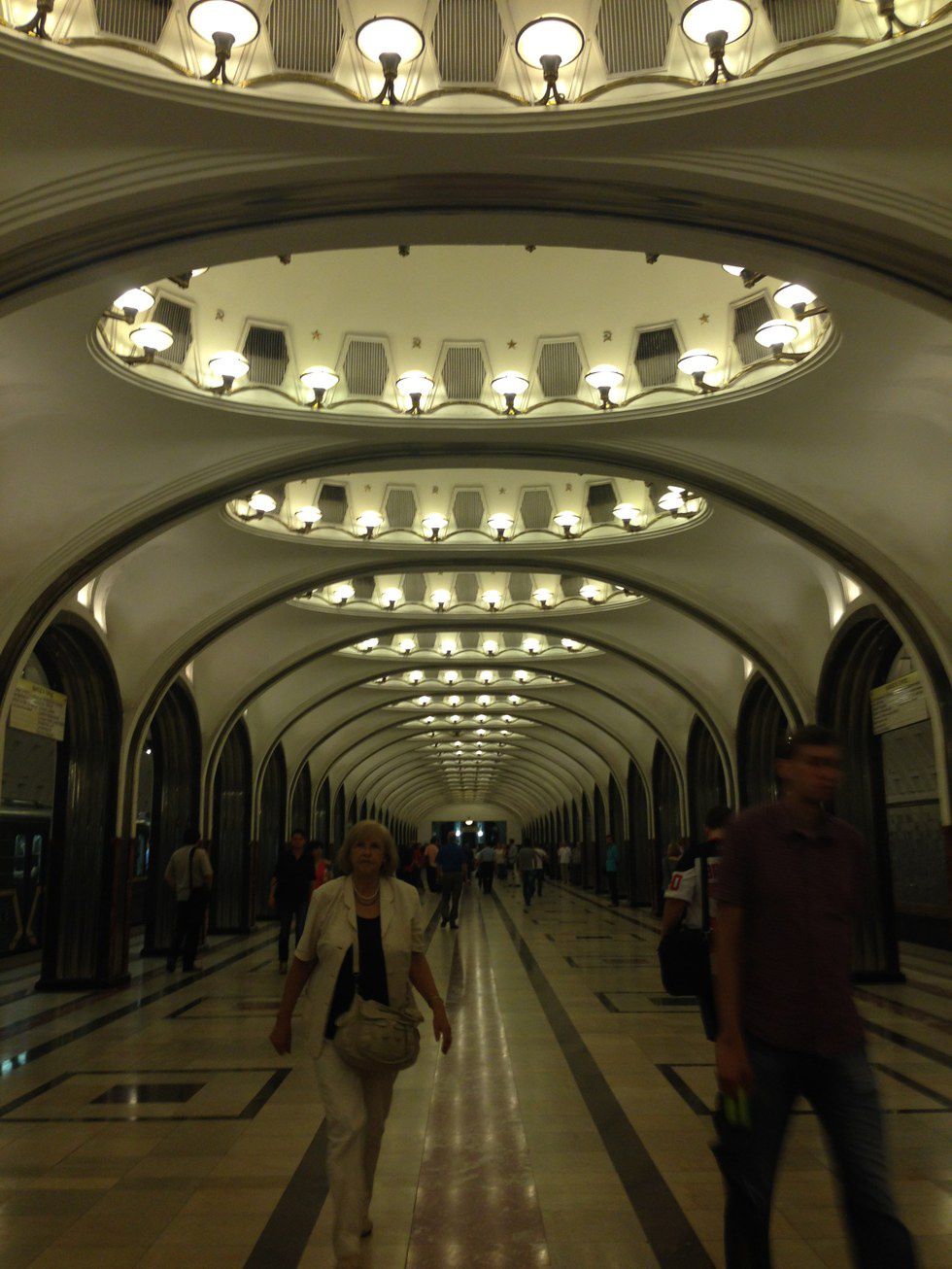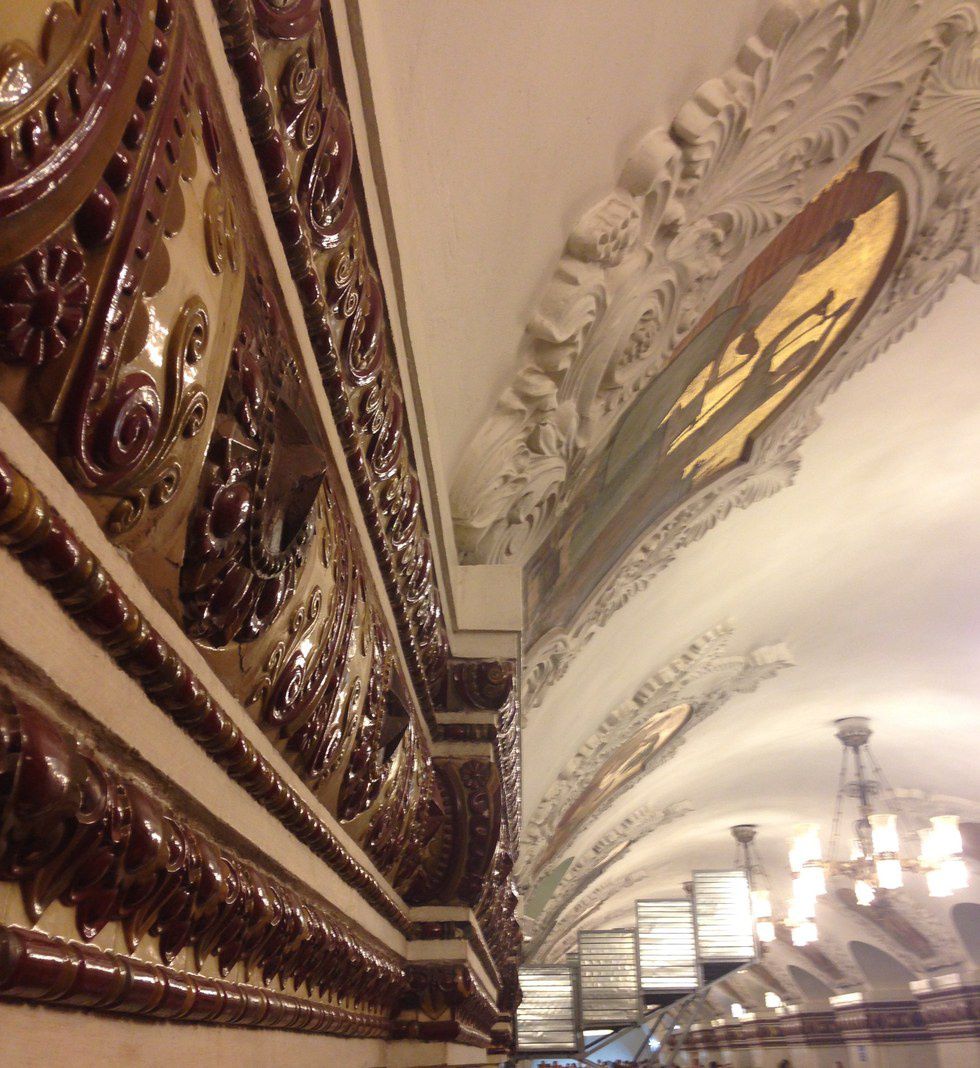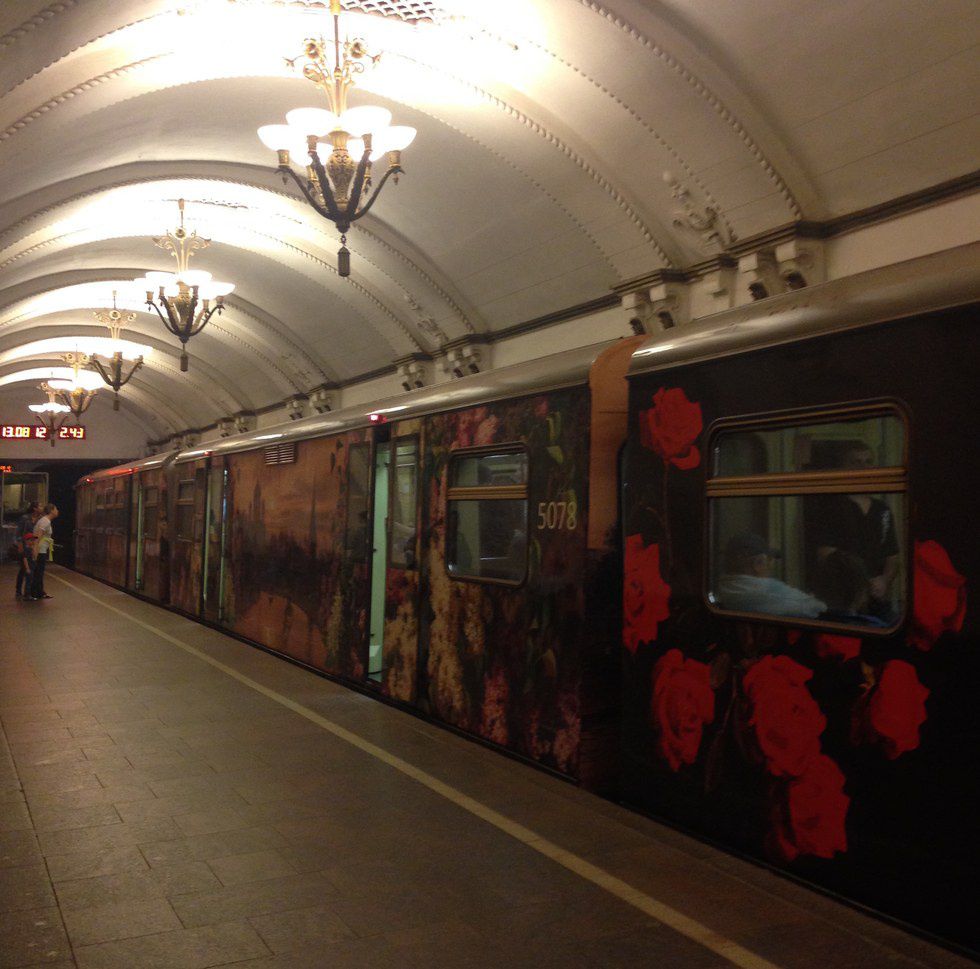 Our last tour of the day was the Kremlin. We got an outdoor tour of the grounds. Inside the fortress there are five palaces and four cathedrals. We also got to see the Kremlin Armory, which was actually very interesting. We saw the dresses and carriages of the former Emperors and Monarchs of Russia.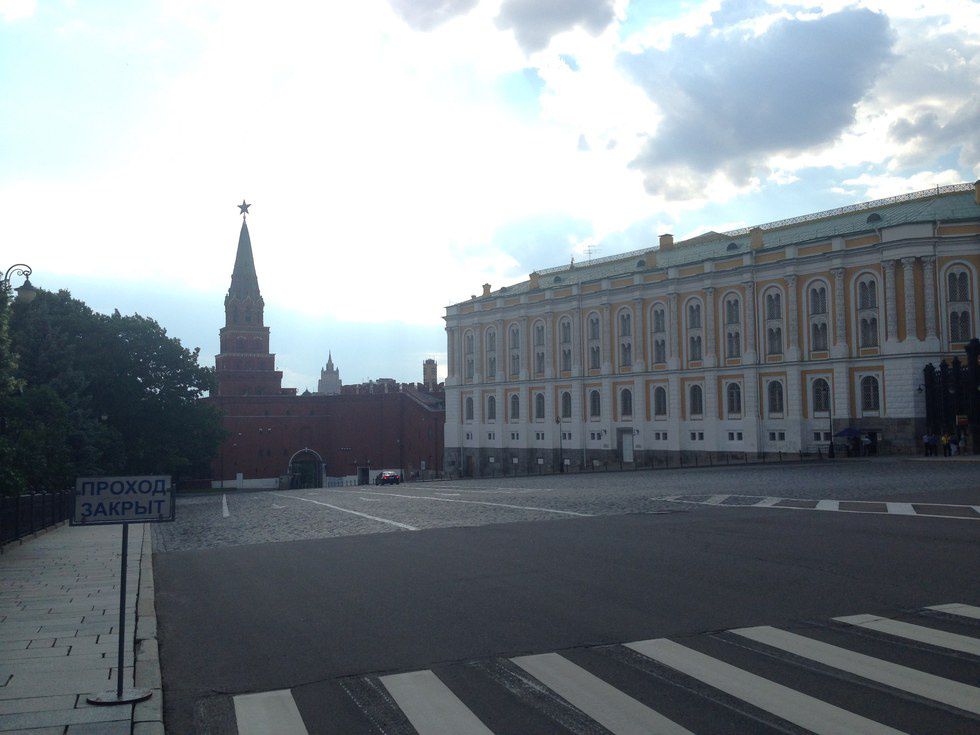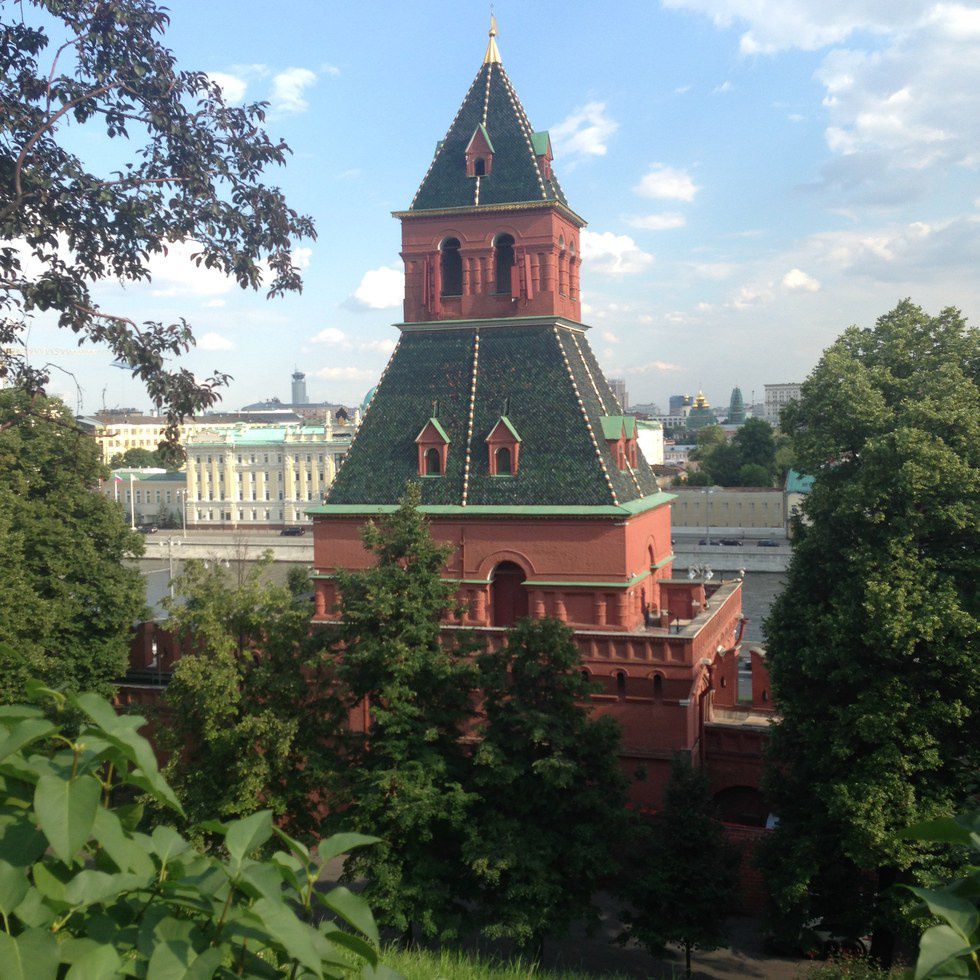 I had the privilege of seeing the Red Square at nighttime and in daylight. St. Basil's Cathedral is one of the most majestic and breathtaking churches I have ever seen. I had always read and learned about the Red Square in history classes and it was so cool to finally be able to see it all in person.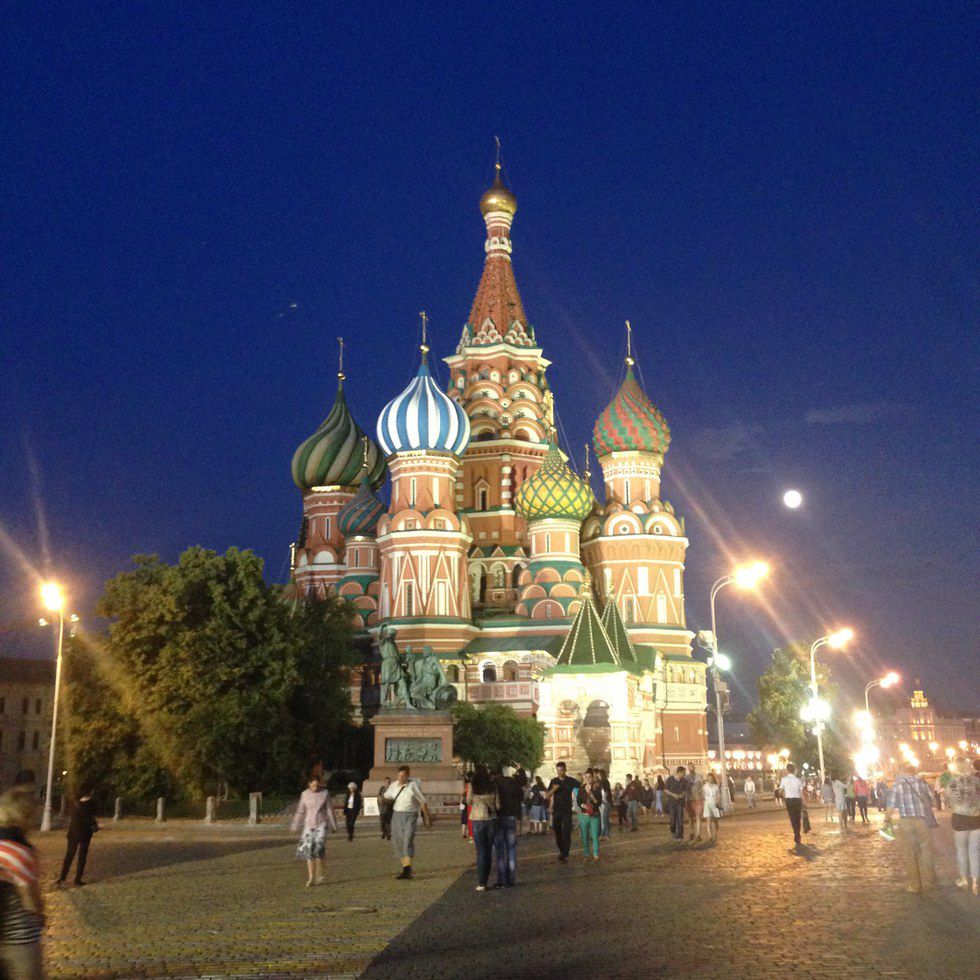 Many of you might already be aware of the stereotype, that all Russian people are mean. I can confirm that this is an accurate label on most Russians. I am aware that I only visited two cities and did not spend much time in the country in general, but during almost every confrontation, I was scolded by a Russian local. In St. Petersburg, we asked one of our tour guides why we always get stern looks from the Russian locals and workers. She said that most adults in Russia were raised during the Soviet era. The general mindset during that time was that smiling and laughing in public means that you are silly and absentminded. She then added, that her parents did not raise her with this mindset because they did not believe that.
Personally, I did not like the Russian food. However, the vodka was great and it made dealing with the locals all worth it.
Besides the tours, we had a performance in Moscow, which was very successful. I have gone on many trips with my dance group but this one was definitely one of my favorites, regardless of the food and the people.