As a licensed cosmetologist and lover of all things beauty, I am always on the lookout for the next big thing. I am, to the say the least, a lip gloss junkie. Trust me. When I say my purse has at least five or six tubes of gloss and at home there 's two basketball-sized bags full of more, I'm not lying. I don't use half of them anymore because I was disappointed in the quality of the product, but I have yet to throw them away because I'm like emotionally attached to them - anyone feel me?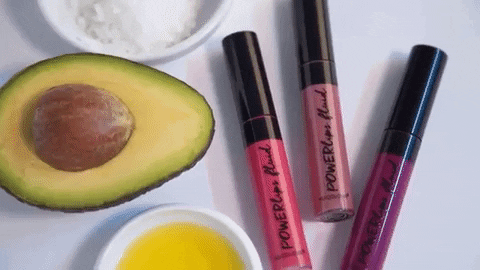 makeup lipstick GIF by Nu Skin Giphy
So, out of boredom and desperation to find a product to fit my needs - I found myself in the aisles of Ulta pondering all of the possibilities. I usually like to ask one of the girls working what they like the most, but first I scoped out what I was working with. I noticed a common trend in the descriptions of the lip glosses being "juicy" and "long-lasting".
What I look for in a product is that it delivers what its selling. I had yet to find a gloss that made my lips super glossy and lasts longer than a sip from my coffee. After a few minutes of looking around, I asked an associate what the best gloss all-around. She directed me to Too Faced's Lip Injection Power Pumping Lip Glosses that came in many different shades. After staring them down and with the assistance of my boyfriend, I chose the shade "Wifey for Life." It's a warm rose nude- just the perfect shade for me.
Once I got home, I tried my newest gloss. And to say - I WAS MIND BLOWN. After a few seconds of application I began to feel the tingling, as it is also a lip plumper (this was expected). After a minute, my lips appeared fuller and more defined. They were glossier than they had ever been, and it looked like I just put on the most expensive gloss ever.
I put it to the test the next couple of days and it did not seem to rub off instantly on my coffee straw or water bottles. I did not feel the need to reapply every hour or such, as the gloss held up for a long time.
As for the price, Too Faced Lip Injection Lip Gloss costs $23. I know this is on the upper end for a gloss, but the price was definitely worth the results I received. I will definitely be buying these in more shades. I give this gloss a 5/5 star rating for punctuality on their promise to fuller, glossier lips.
Related Articles Around the Web