On April 14th the first trailer for "Star Wars: The Last Jedi" dropped revitalizing the Star Wars fandom. Currently it has over 20 million views on Youtube and is #1 on the trending page. Many of us have been waiting eagerly for the trailer to debut, and while many of us were not disappointed; we were left with many intriguing questions and observations. I know that I was. Here are some of my observations from the trailer...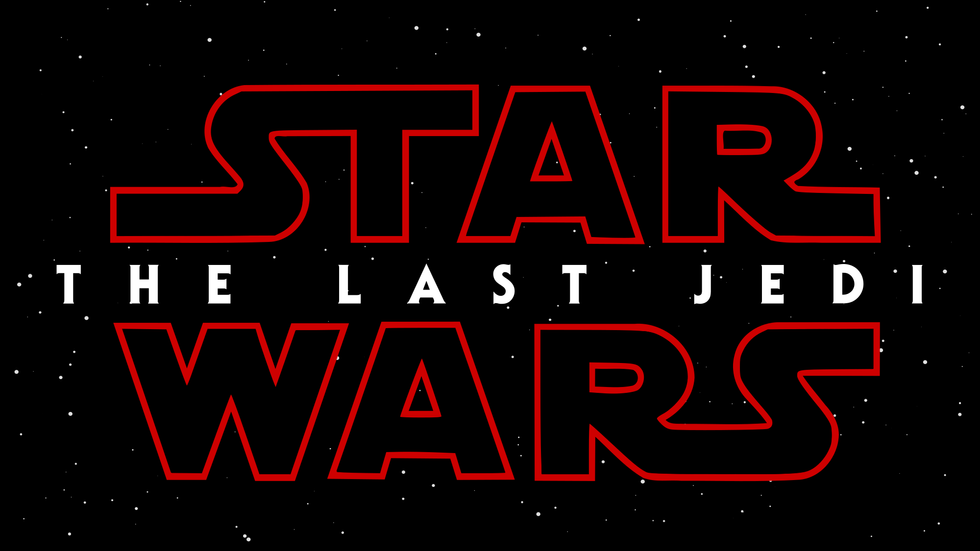 When we last left Rey she sought out to find Luke Skywalker and was successful. In the opening sequence of the trailer she appears to have remained on the island she found Luke on and is undergoing training in the Force. Obviously this sets up Rey as being taken on as Luke's padawan however there is more depth in her training than simply learning how to use the force. Luke's voice (or what is presumed to be his voice) asks Rey what she sees during her force training. She responds, "light, darkness, the balance.". It appears as though Rey may be envisioning some sort of spectrum in the Force. Does this mean that this trilogy will focus on the Force as being more than just polar opposite sides that are usually opposed to one another? In the past trilogies it has always been Jedi versus Sith; good versus evil; light versus darkness. It will be interesting to see how this installment may expand on what the Force actually is.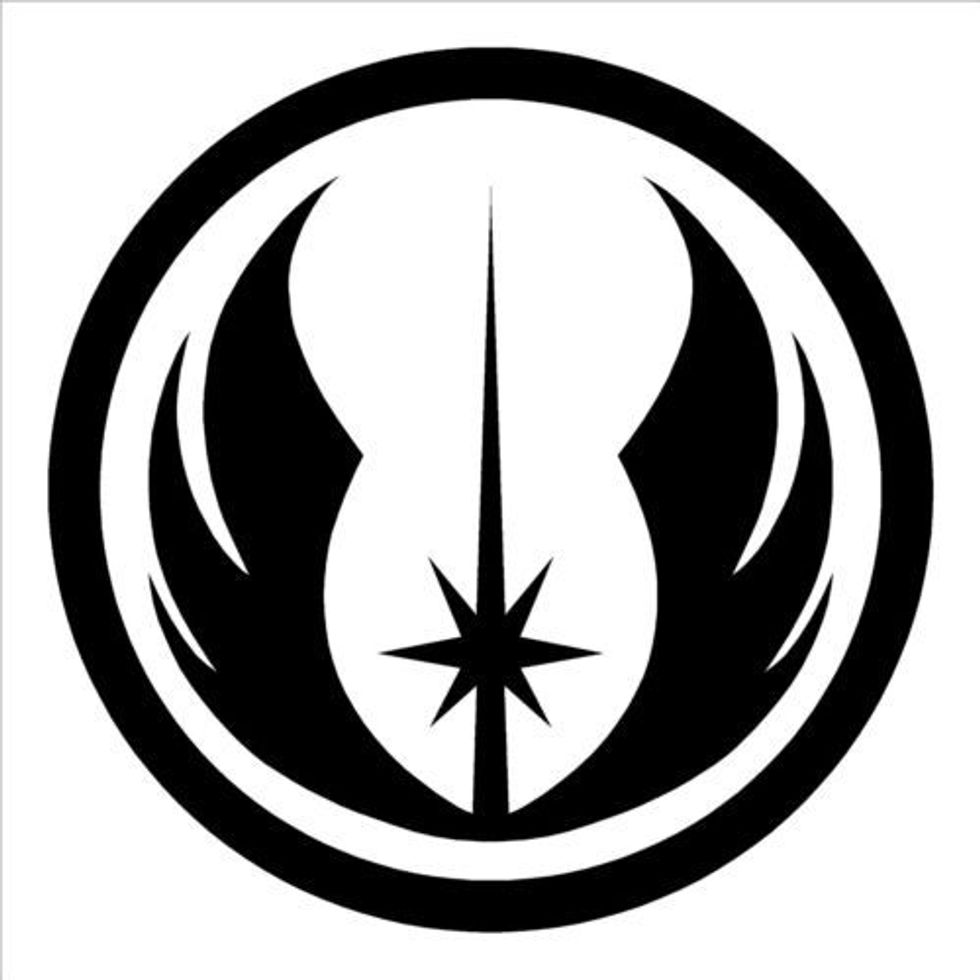 Furthermore, Luke makes one chilling statement by the end of the trailer: "
its time for the Jedi to end
". Recently, many fans have suspected that Luke Skywalker is a "Grey Jedi" which is essentially a Jedi who has disavowed the formal institutions of Jedi code and usually acts on their own accord. However the do remain on the light side of the force. Perhaps this film may convince that theory and may also explore the possibility of moving on from the old ways. The Jedi order was for most of the Star Wars universe a very strict organization that operated on an intergalactic scale. Seeing as though that scale has diminished, mostly due to the deeds of the Galactic Empire, it seems as though the role of the Jedi is now outdated in the world that Rey lives in. Therefore Luke may feel it is time to redefine how the Force is interpreted. Perhaps Rey will become a "Grey Jedi" or something new entirely.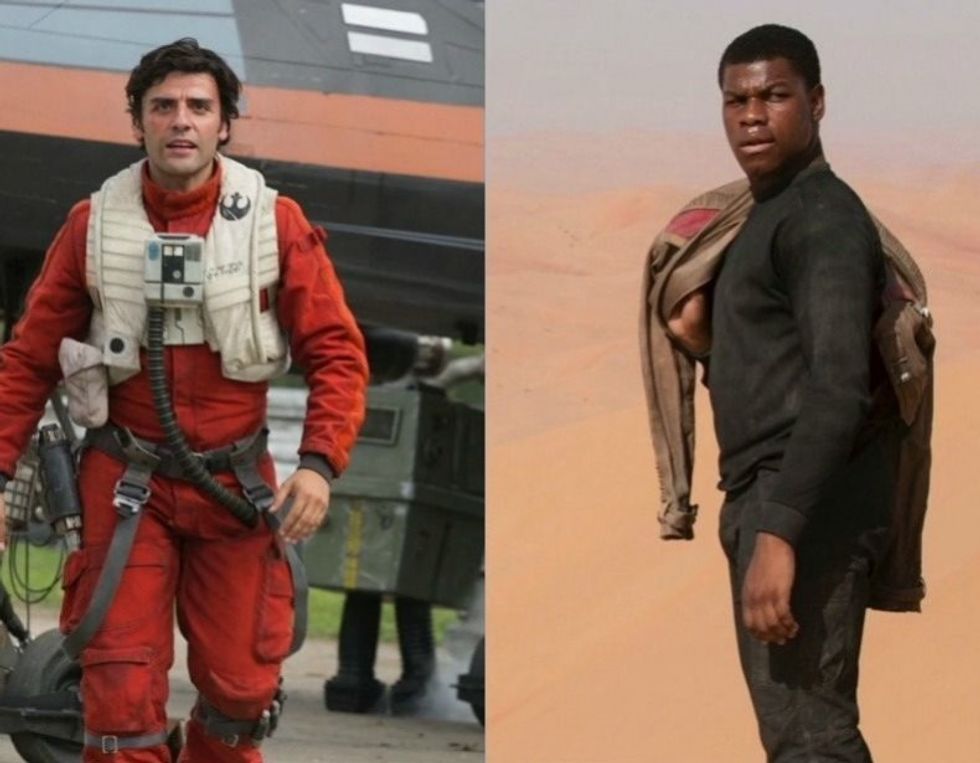 Meanwhile, Poe and Finn seem to be doing their own thing. Finn is shown resting in an incubation chamber meaning that he is probably still healing from his wounds during his fight with Kylo-Ren in the last film. Poe is still on his feet as he is seen racing towards his ship, which explodes. What kind of conflict is the Resistance facing now? Obviously from Kylo-Ren's short appearance with his saber drawn, it is clear that the First Order is not done with our heroes yet. What else can they be planning and how are they going to recover from their loss in "The Force Awakens"?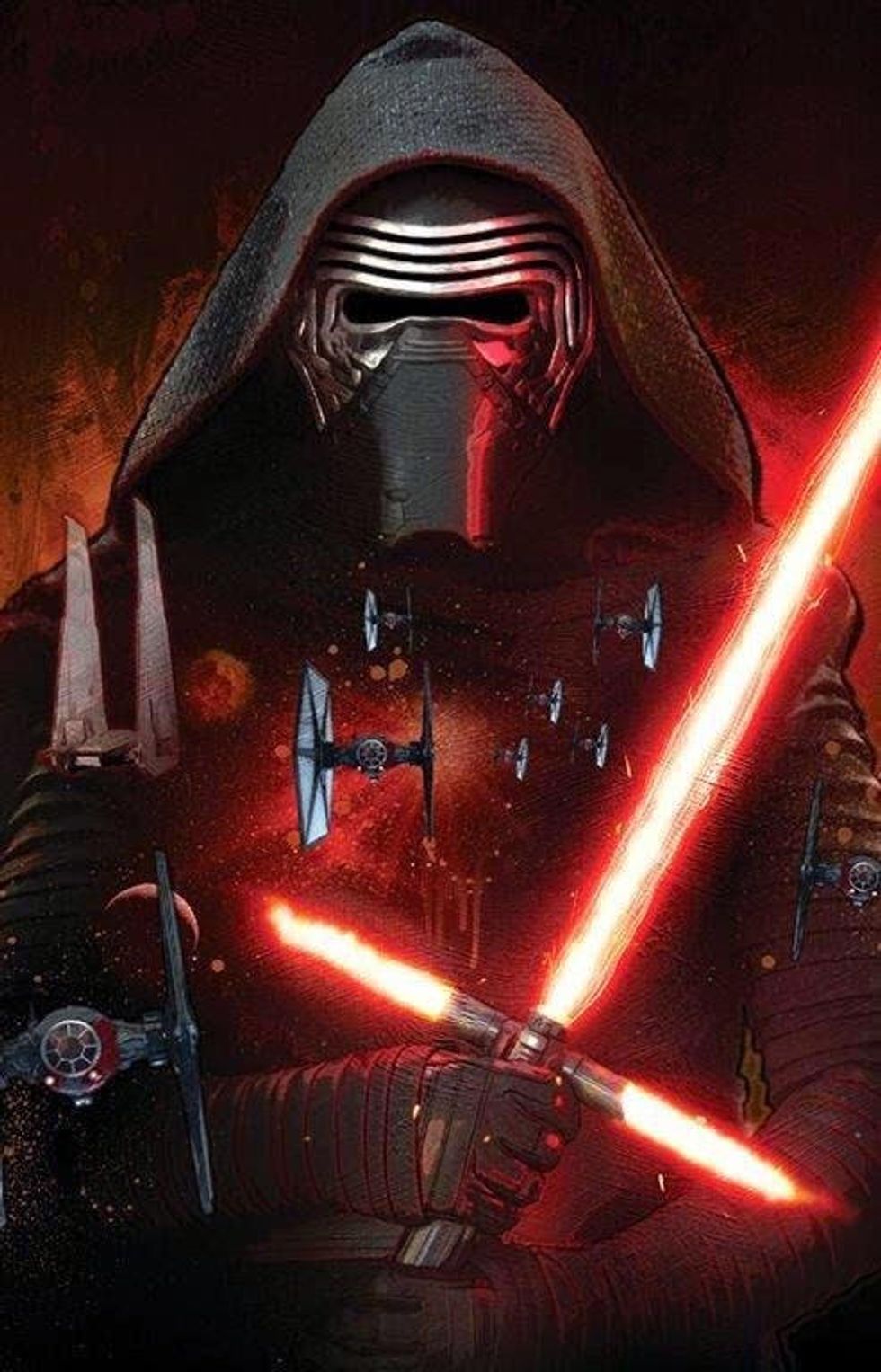 Yet there is another question that sticks to mind. At one point in the trailer a hooded figure is seen standing next to an R2 unit (more than likely R2-D2) in front of some sort of burning structure. Is this figure Luke Skywalker? Does this mean he will directly engage in conflict and if so how will that impact the heroes and villains of this story? Could Luke end up fighting alongside the Resistance against the First Order? Or maybe he will have a more personal struggle to fight against. After all, he was once Kylo-Ren's tutor. Maybe we can expect an exchange between the two and perhaps even a fight.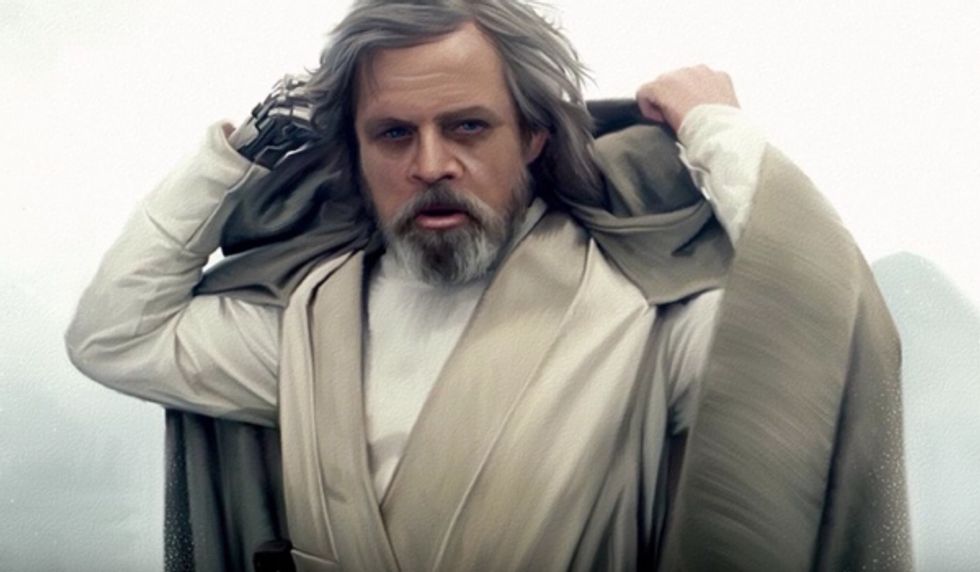 There are a lot of things to ponder about between now and Christmas when the film will actually be in the meantime. For now, fans like me can only speculate and hope that future trailers will expand on our current questions and theories. Either way, we can definitely expect a lot from this next installment.