Dear loved one,
You were my uncle, the fireman. You were so selfless and would have done anything to help others. In my eyes, you were a hero. You were so important to me, and you always will be one of my favorite people.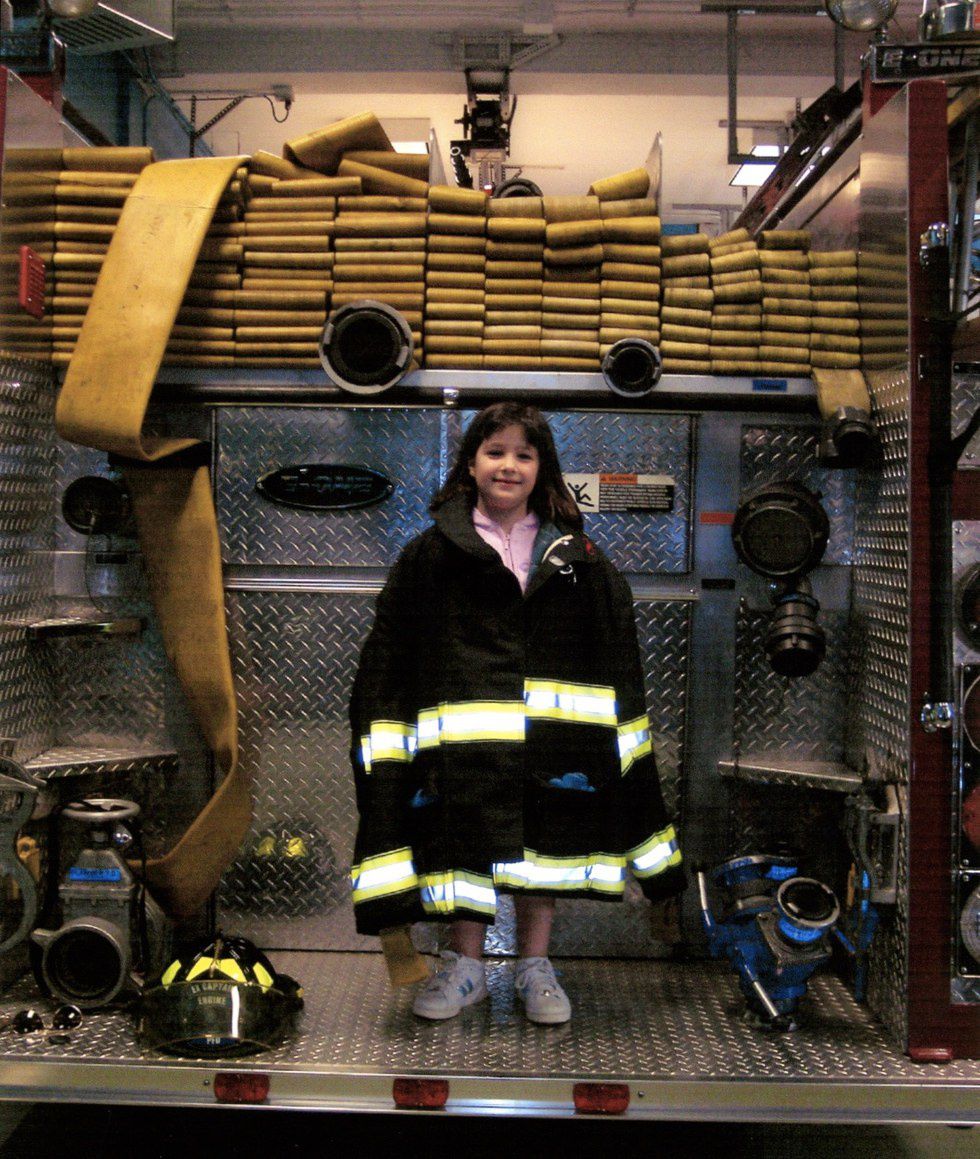 Some of my favorite childhood memories were those spent with you. Like when we used to play air hockey in the basement and I didn't realize then that you were letting me win, I just thought "Wow uncle Mark, you really suck at air hockey." Or the time you took me to the firehouse and let me try on your gear (as pictured above), even though it was 10 sizes too big for me. Or the times I used to sleep over your house and I would sleep on the couch in the living room so I could watch TV to try to stay awake until you got home. Or when I would go sit on your lap at the table and you would bounce me on your knee and say, "My little boo bear." Even the times when I would fall or do something totally embarrassing and you would rip on me about it for the rest of the day. I have so many great memories with you that I miss beyond words.
I was only 12 when you left, but that doesn't take away from the relationship we had. The best way I can describe it is the Uncle Jesse and Michelle relationship from Full House. To say you were a great uncle would be an understatement. Everyone says that their uncle is the best, but when I say it, I know it's true. You really were the best.
Even though I was young, I knew how much I meant to you, and I hope you knew how much you meant to me. I'm so grateful for all the memories I have with you, I only wish I had more.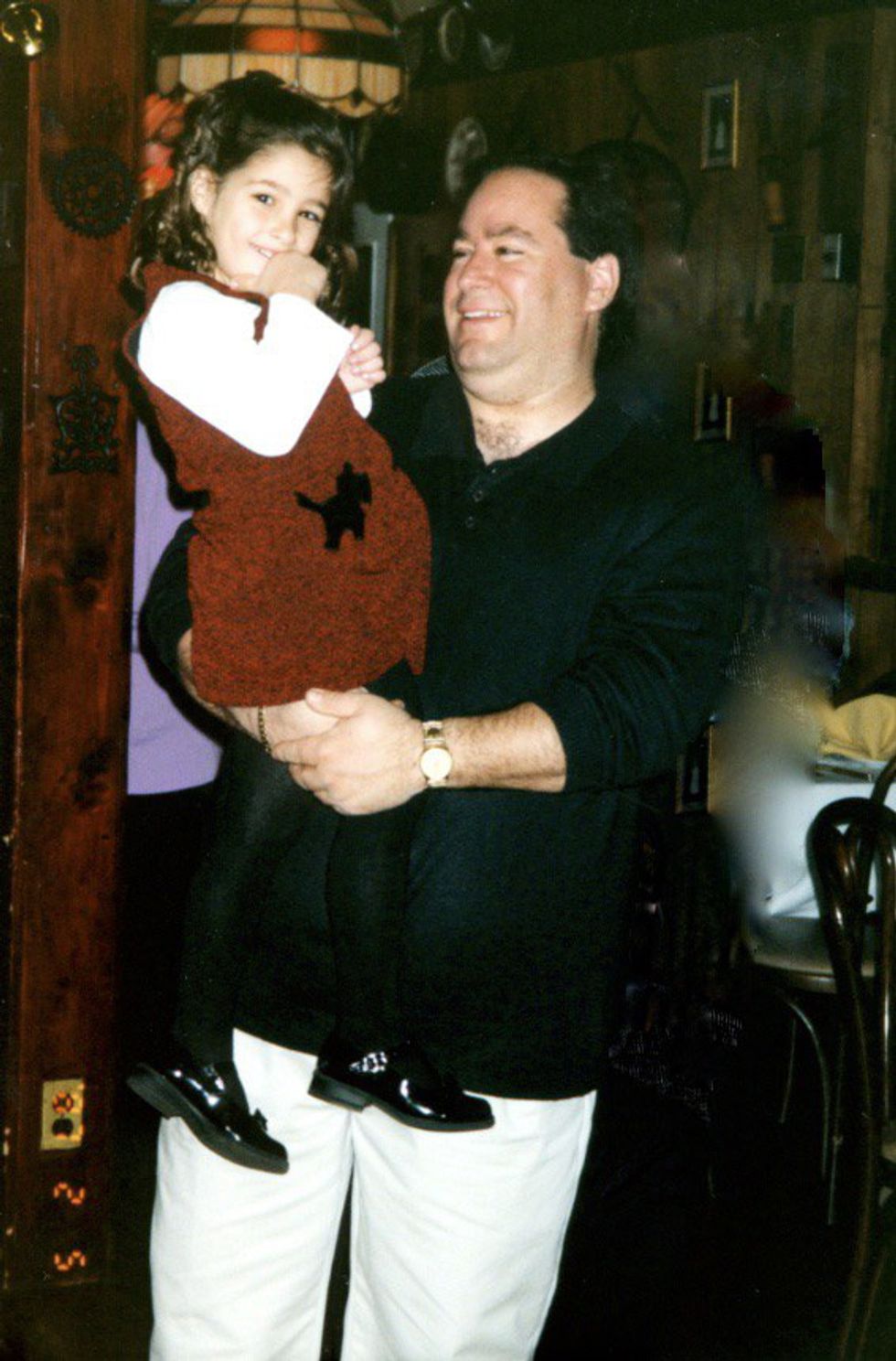 You never failed to let everyone know that I was your favorite (and only) niece. You would move mountains just to see me smile, and you would throw yourself in front of a speeding bullet for me. I'm far from perfect, but in your eyes, I could do no wrong. I looked up to you and admired you so much, I still do, and I always will. Your bravery, your courage, and your feel-good, yet admittedly sometimes annoying (a good annoying though, of course) personality were some of my favorite things about you. I loved how genuinely happy I was when I was around you; how I felt invincible, like nothing and no one could touch me, and I was the most important thing in the world. That's one of the things I miss most.
As the years have gone past and I've gotten older I can't help but feel sad for all the milestones in my life that you've missed out on. Me becoming a teenager, moving from middle school to high school, graduating high school, going on to college, and the latest, saying goodbye to my teens and hello to my twenties. I wish you could have been there for all of them and those to come, but I know you were, and always will be, watching from above, and I hope you're proud.
While your loss isn't as difficult to deal with anymore, that doesn't mean I miss you any less. I still think of you everyday and wish more than anything that you were still here.
You've been on my mind a lot this past year when I was away at school. That was a really tough time in my life, and you were the only one who could have made it easier. You would have picked me up every weekend if I asked you to. You would have dropped everything no matter what you were doing to come get me when I needed you. And when I dealt with my most recent loss and started in that downward spiral, you were the only one I wanted to talk to because you were the only one who could have gotten me to smile again and make me feel like I wasn't completely crazy.
There have been countless times where all I've wanted to do was pick up the phone and call you, whether it was just to talk, ask for advice, or needed a good laugh. I hate that you're not here, but I will continue to live my life because I know that's what you would want.
I want to thank you for everything you've done for me, and continue to do. You always made sure that I was happy, taken care of, and had everything I wanted. Now that you're gone, I may not feel you around me all the time, but I know you're there. You always have a way of showing me you're still here when I need you most. I'll love and miss you always until I see you again.
Love,
Your niece