My hometown is tiny, and not regular tiny, so tiny you probably won't find it on most maps. Our population is right around 2,000 and we are literally a one stoplight town... and that stoplight's a four way. Our businesses pretty much consist of about half a dozen restaurants, probably just as many flea markets, and a couple hair salons. I love my hometown, it's pretty much the epitome of small town USA.
Despite the very limited amount of options I have in choosing my favorite place in Seneca, it was impossible for me to just pick one, but I did narrow it down to two:
Mama's Place: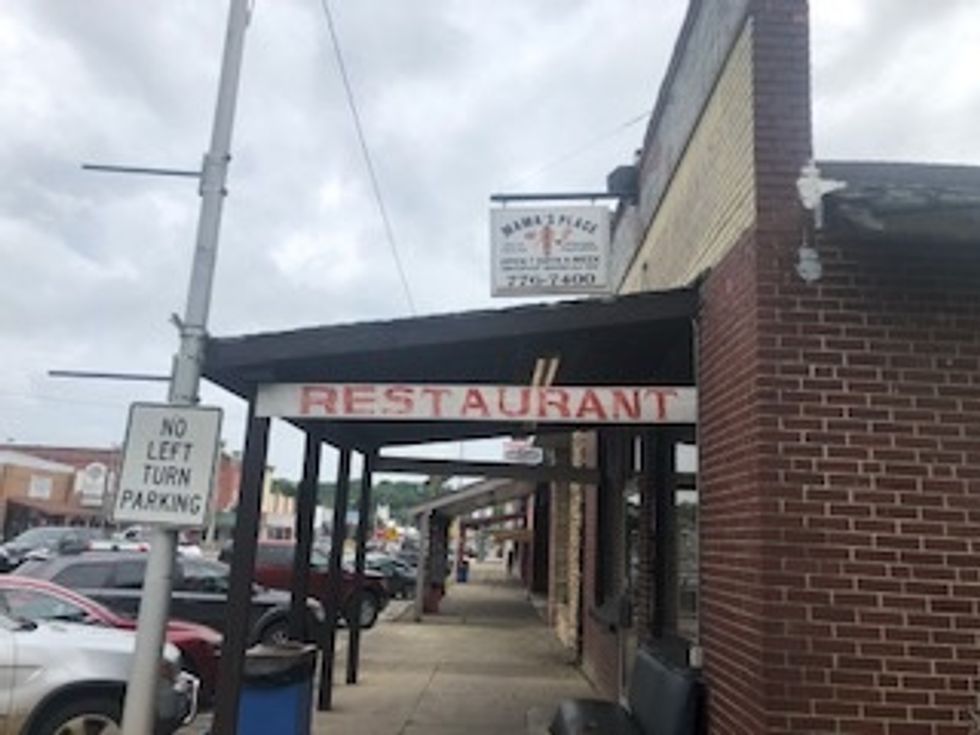 Personal Photo
I'm a little biased on this one. The restaurant hasn't always been Mama's Place, my parents actually used to own it, and back then it was Richard's Place, it also had a few years where it was owned by different people and they called it Tammy's Diner (we're really creative with names.) Anyway, I spent a huge part of my first few years in the restaurant and a ton of my earliest memories were made there. I'm not going to lie, the restaurant probably isn't for everyone. It's an older building and it's a little dated, and I'm pretty sure the tables and chairs have been there since before I was born, but that builds character. They also allow smoking in the building, which is a little nasty, and if I'm being completely honest, the food is mediocre (but they're hash browns are really good.) The memories I have from the restaurant are really what make me love this place so much, but I also really love the vibe you get inside the building, again, very small town USA. Also, they serve the best lemon pie I've ever had, so you should definitely brave the rest of it for a slice, you won't be disappointed.
That place is pretty amazing, at least in my opinion, but I couldn't pick between it or my other favorite place:
The Football Field: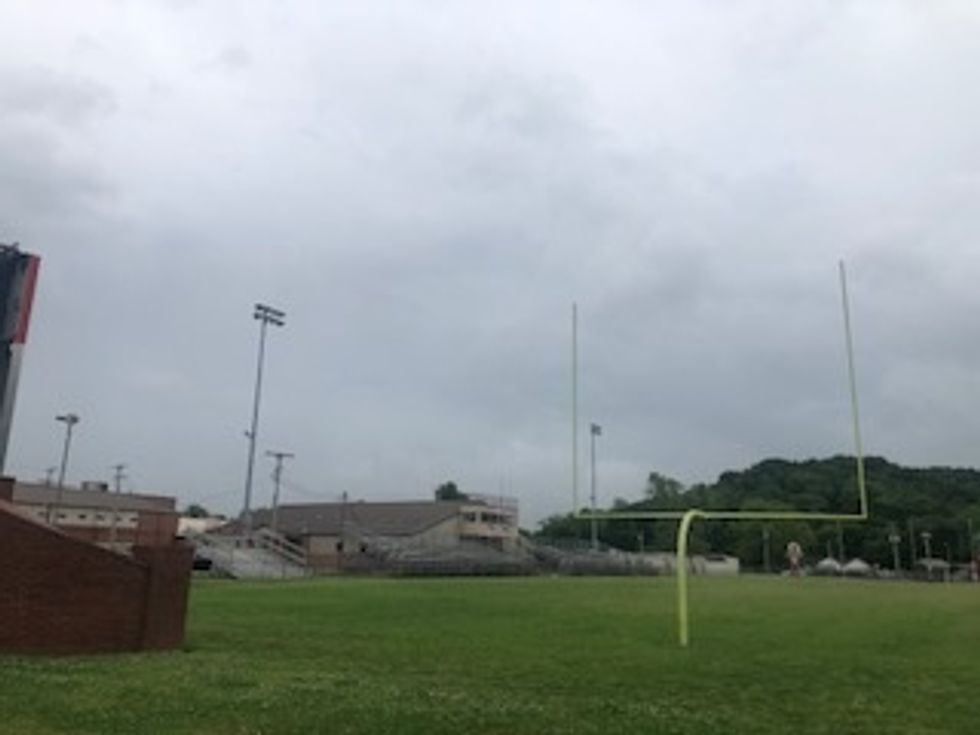 nn Personal Photo
Our stadium is small in comparison to most, and we have a grass field, where most schools use turf. Honestly, that just makes me love it more. There really is no feeling quite like Friday nights on the field. I spent all of them in the band stands competing with pep club on who can be louder (sorry guys, we always win.) Watching your team make a touchdown, and then hearing all the cheering mixed with the Fight Song must be somewhere on the top ten list of euphoric feelings. I also get the added bonus of performing on the field every home game, and I'm not even sure I can descrbe that feeling. It's amazing. I'll definitely be driving home a lot this fall to continue enjoying this place.
I love my hometown, and I absolutely adore these two places in it. I'm so lucky that Seneca isn't just a town I drive through occasionally, or one I have no idea about. I'm so glad it's my home.