My Favorite Book
I won a writing contest my junior year, for writing about my favorite book. I bet you're thinking "wow any 4th grader can do the same thing", well you're right,but I won a $15 Amazon Gift Card& $10 McDonald's Gift card so I'm pretty proud of myself I'll let you know. I won this writing contest from the Senior English AP teacher, while I was only a junior. Also the week I also won a $500 scholarship, you could say I was a lucky gal that week. Here's the essay in question:
" My favorite book,is that even possible? I read a lot of books, I'd say I'm a lean mean reading machine but that's basically the definition of audible books now. Which I almost loath because who doesn't love a good old fashioned hardcover? You're lying if you say you don't assume the voice of the characters while completely butchering their names as you read. Enough said, my latest favorite book is I'll Be There by Holly Goldberg Sloan.
I came across I'll Be There in our school library upon chance, because I love browsing all the bookshelves and discovering an interesting, non mainstream novel. It's easily comparable to bonding with the new kid in school and eventually becoming best friends. It's a simple " Hi there" that starts the many beautiful memories, which is exactly what happened when I found this gem. The cover was truly unique with it's blue enriched night sky behind the black silhouettes of a cliff, a couple and a truck that illuminated yellow lights, similar to the warmth of the sunset also on the cover. The synopsis was written in the new writing style of multiple perspectives with descriptions of the three protagonist, much like the book itself. I instantly related to the female character through the first lines of her description; "she sang in her church choir every Sunday, though she really couldn't sing" . During that time in my life I was casted as the low role of chorus in the musical,so of course I myself doubted my singing abilities, as she did in the synopsis. The aspect of fate and destiny that I'll Be There proudly presented drew me in even further.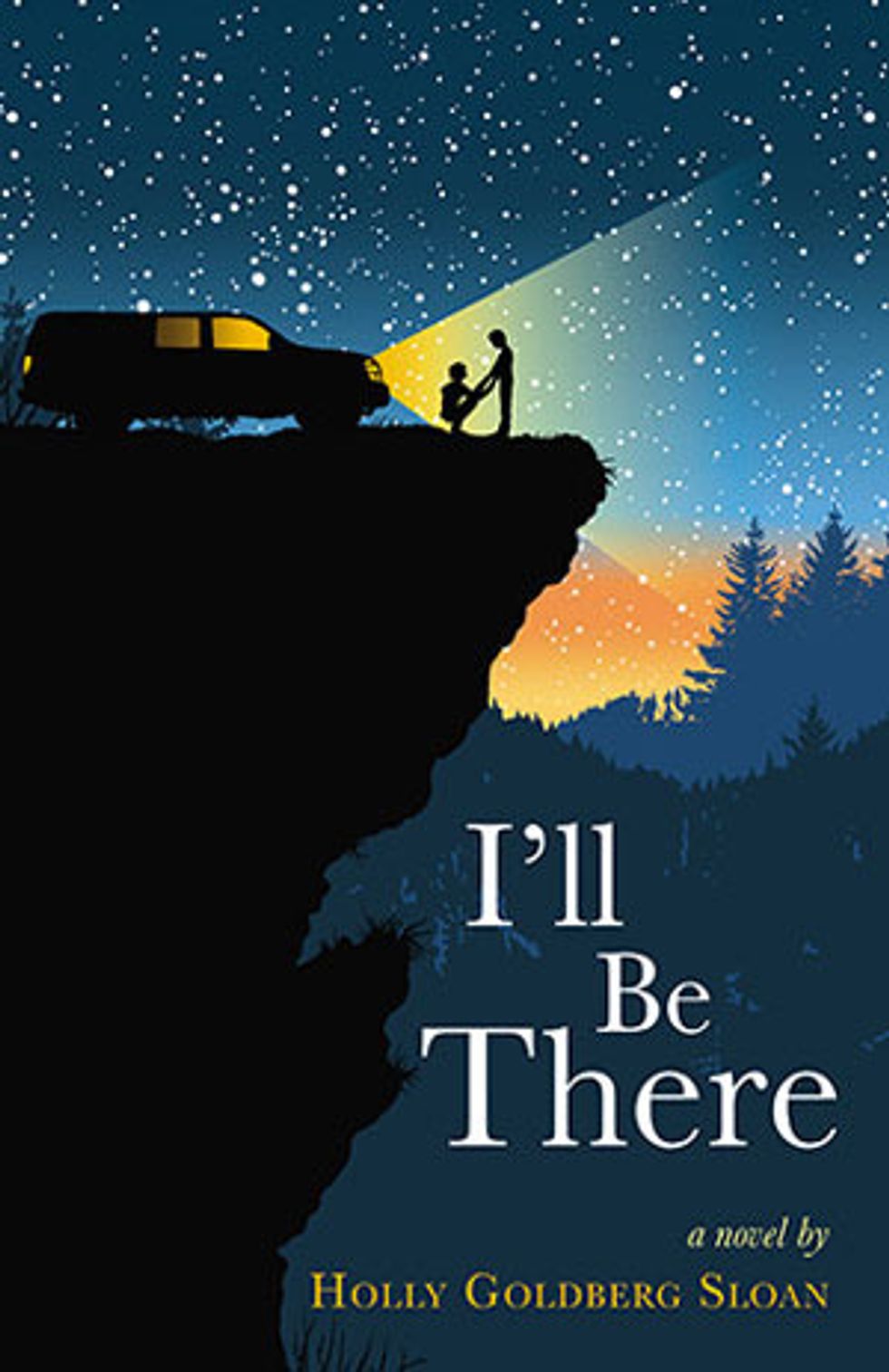 Now I'll Be There isn't anything typical, this novel touched on everything a good author strives to do. The novel took the new writing style of multiple perspectives and expanded upon it by including the views of every character the protagonists interacted with such as a traveler, a cop and even a bear. This really supported the claim that everyone in your life creates an impact on you in the grand scheme of fate and destiny. To spin this story faster than any amusement park ride, Holly Goldberg Sloan used solely narration with zero dialogue or thought of any character. As we all remember the classic representation of narration in children books we grew up with, I'll Be There uses narration to benefit the theme of the novel. The novel expresses cliches that are almost too good to be true, while also being very believable. I'll Be There also deals with serious topics and real life situations without holding back the dark truths most people are afraid to mention.
I'll Be There by Holly Goldberg Sloan creates the bond to a novel unlike any book. It captures life at it's most negative extent to it's brightest cliche. This novel is the melodic mix of real life and the perfect story. The type of melody that you just can't help but sing along, even if you're off key. "