The Sheikh Zayed Grand Mosque is a treasure amidst the outskirts of Abu Dhabi. The beauty of the architecture is intensified by the reflective pools that surround the mosque.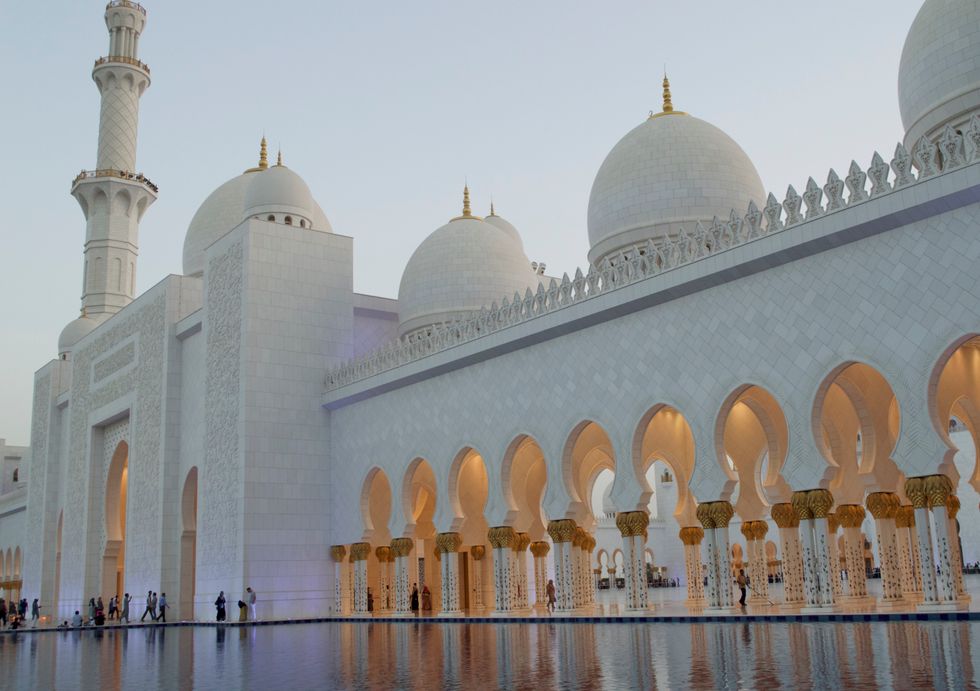 During the day the white and gold colors shine in the sunlight. However, at night is when the true beauty of the mosque is revealed. It is transformed at night through the use of a distinctive lighting system which reflects the phases of the moon.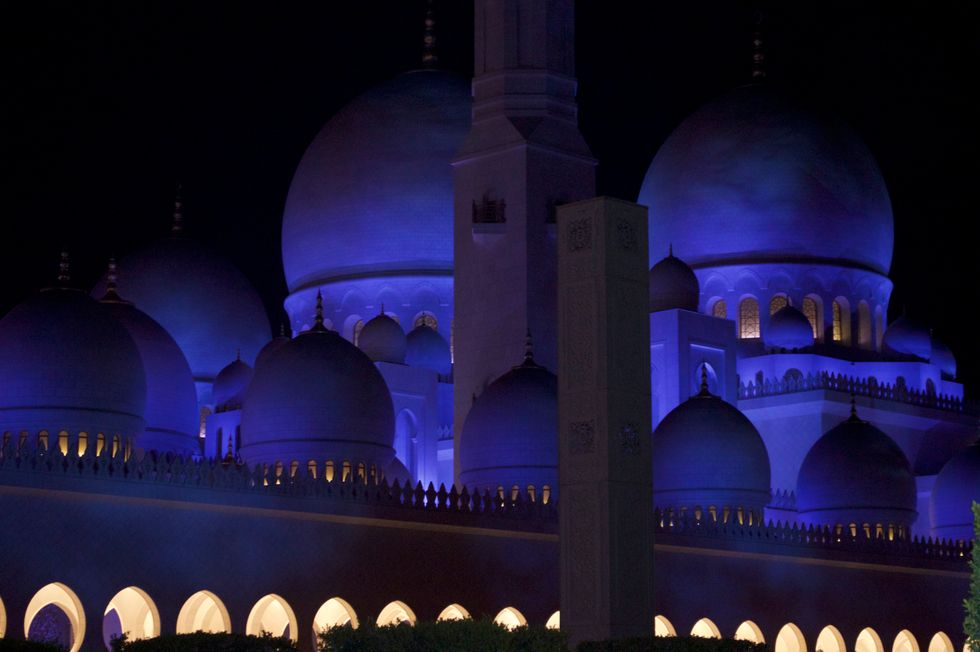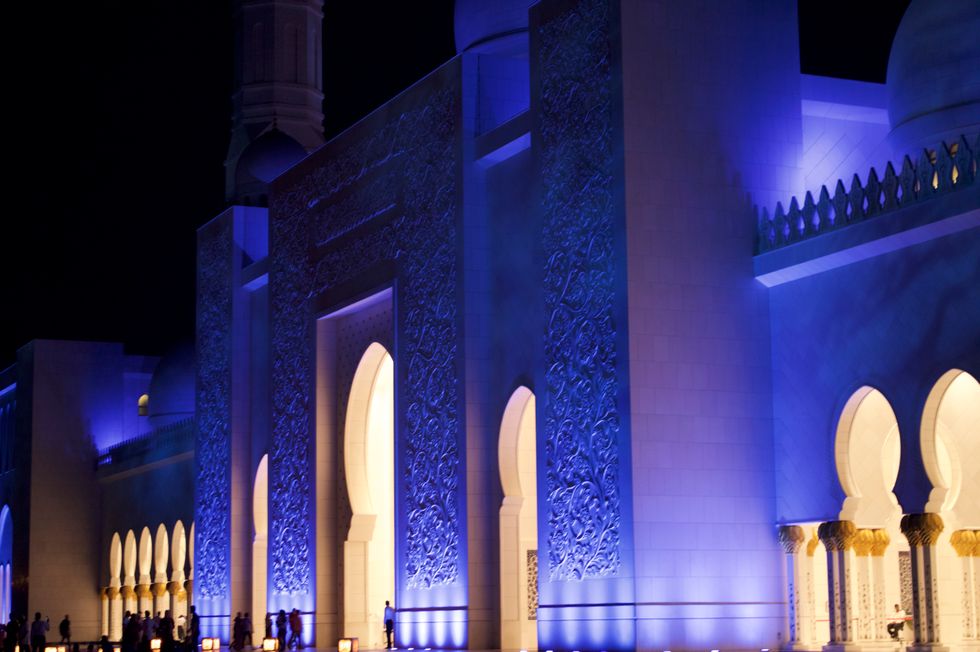 The ground of the site was first broken in 1996, and the construction was completed in December 2007.

The first ceremony held at the mosque was the funeral of its namesake, Sheik Zayed. He is buried at the site.
The Sheikh Zayed Grand Mosque used artisans and materials from all over the world. Some countries include Italy, Egypt, Pakistan, UK, Morocco, and of course the UAE. More than 3,000 workers and 38 contracting companies took part in the construction. Natural materials were selected for most of the design elements and construction, due to their long-lasting qualities. Materials such as marble stone, gold, and semi-precious stones were some of the most used.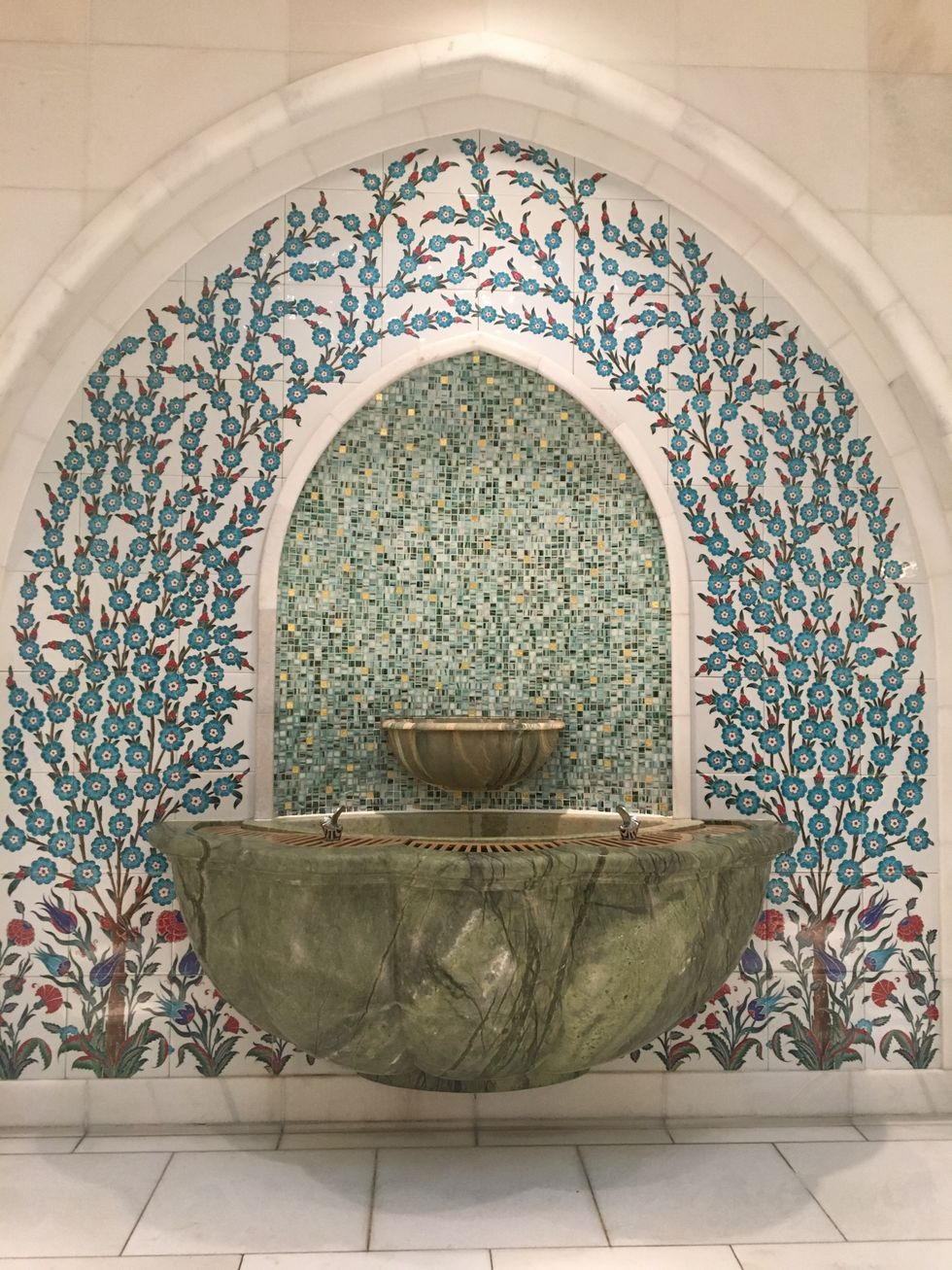 According to Visit Abu Dhabi this magnificent work of art is one of the world's largest mosques, and has the ability to accommodate 40,000 worshipers. Some features include 82 domes, 24 carat gold gilded chandeliers and over 1,000 columns. It is also home to one of the largest chandeliers in the world and the world's largest hand knotted carpet.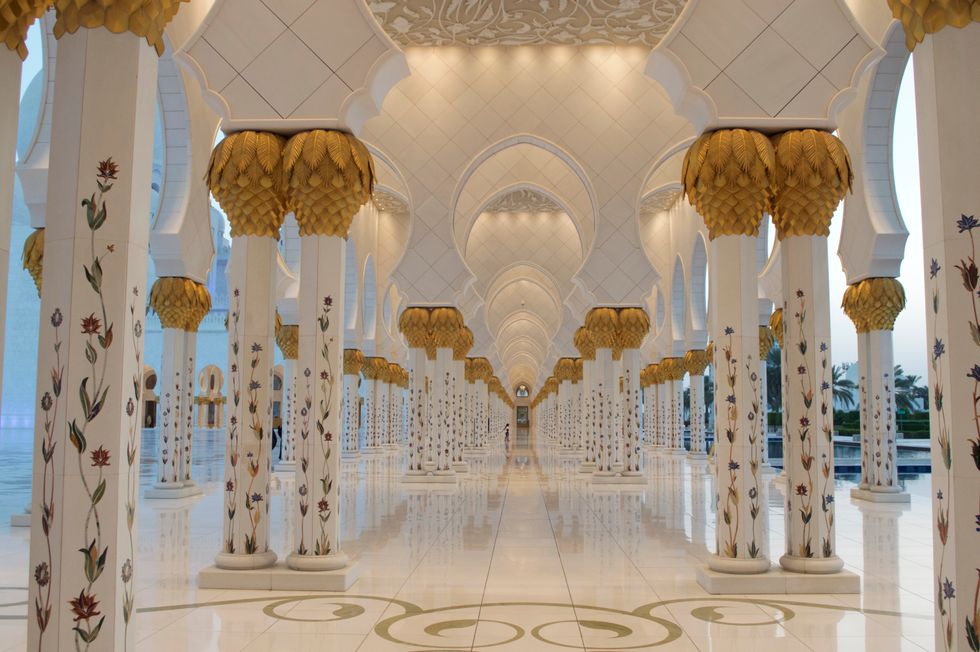 The Sheikh Zayed mosque is open daily for visitors, except on Friday mornings when it is only open for worshippers.
The beauty of this mosque is breathtaking and should be witnessed by everyone.