Hey guys!
We've already hit the halfway point of 2016! If you just started watching Korean dramas or just haven't had any time until summer to watch, don't waste your time on figuring out what to watch! This list will show you the dramas you should be watching!
1. Descendants of the Sun
https://www.youtube.com/watch?v=bLoO0FSXncg)
The drama follows a group of youngsters living the height of their young lives (somehow media always makes it seem like high school is the height of an individual's young life) in the late 1980's in South Korea. Different from its predecessors, which initially concentrated on only one family and the main character's young friends, this one centers on the lives of close young friends and their own families and what it means to live in a community that soon becomes like a family.
4. Cheese in the Trap
https://www.youtube.com/watch?v=wa3tfVjGCQ8). Although I have to admit that the whole cast of the show was talented, I think it's fair to argue that the show really was carried by Seo Hyun Jin's unexpected acting prowess, or was Eric's acting so high class that he was able to make sure Seo Hyun Jin's acting shined? Either way, one of the most popular dramas of 2016 so far, Oh Hae Young Again is a must see.
6. Doctors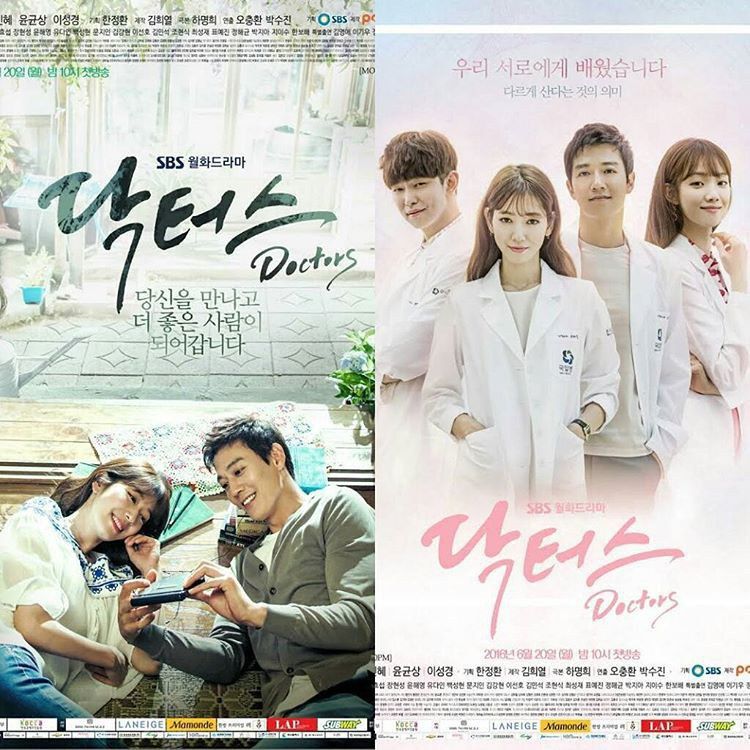 Doctors is already halfway into its 10-week run, and I have to say, it's more interesting than I thought it would be. I thought it would be another typical drama about doctors and love, which to some extent it is. However, I think what really carries this drama is its cast.
On one part, the chemistry between the drama's leading man and lady (Kim Rae Won and Park Shin Hye) is actually quite amazing, although they lead a love story between a former teacher and his former student, which at first can sound weird and almost disgusting, but script writers, the director, and the actors themselves make it clear that the two of them have never had more than feelings of pure love. They sell it so well that it becomes easily forgettable that their situation could be weird.
Another part of what carries the drama is the great acting abilities of the main ladies of the cast Park Shin Hye and Lee Sung Kyung. This drama is probably the first time that Park Shin Hye has a project where she doesn't play the nice girl who can't save herself. In fact, Park Shin Hye plays the complete opposite her previous roles as a former thug, who works through her hardships to be a successful doctor who is working hard to save herself. She plays a character who's more comfortable depending on herself when it comes to solving problems and repeatedly tries to push other's help away. I would say her new tough persona fits Park Shin Hye's acting style more than the weak girls she used to play. For Lee Sung Kyung, this is her first acting project since the success of Cheese in the Trap, and it once again shows that she's a talented actress that needs to be recognized. Together, Park Shin Hye and Lee Sung Kyung successfully play out the cat-and-dog relationship that keeps the story moving.
7. W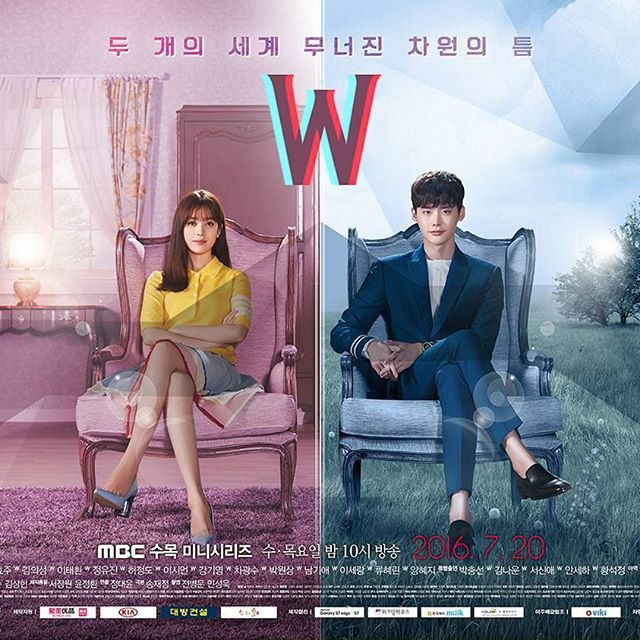 This drama just premiered last week, but it's already clear to me from the first two episodes that this drama is going to be big. Of course, there are still eight more weeks of the drama, so it could get worse from here, but I doubt it. The drama is filled with an A-List cast. It's leading man and leading lady, Lee Jong Suk and Han Hyo Joo respectively, are well-known to be great actors. In addition, the story is quite unique and addicting. The story is based on the fact that the story's leading lady, Oh Yeon Joo, played by Han Hyo Joo, is able to enter the fictional world of her father's webtoon W, where she interacts with the webtoon's main character, Kang Chul, played by Lee Jong Suk. Overall, it seems to be a drama worth all its hype.
And, there you have it! My list of the best Korean dramas of 2016 so far! Check them out! I promise you won't be disappointed!


xoxo,
Alyssa