Have you ever come across a covered Muslim woman, and a ton of questions popped up in your head? Well then, here you go!
Here are the most common questions covered Muslim women are asked, along with all the answers to you've been wondering about the hijab (headscarf), the abaya (full body covering dress) and the niqab (face veil). Don't see your question here? Post a comment to this article to get a response to your queries!
*Names have been changed for confidentiality purposes.
10. Why do some Muslim women cover while others don't?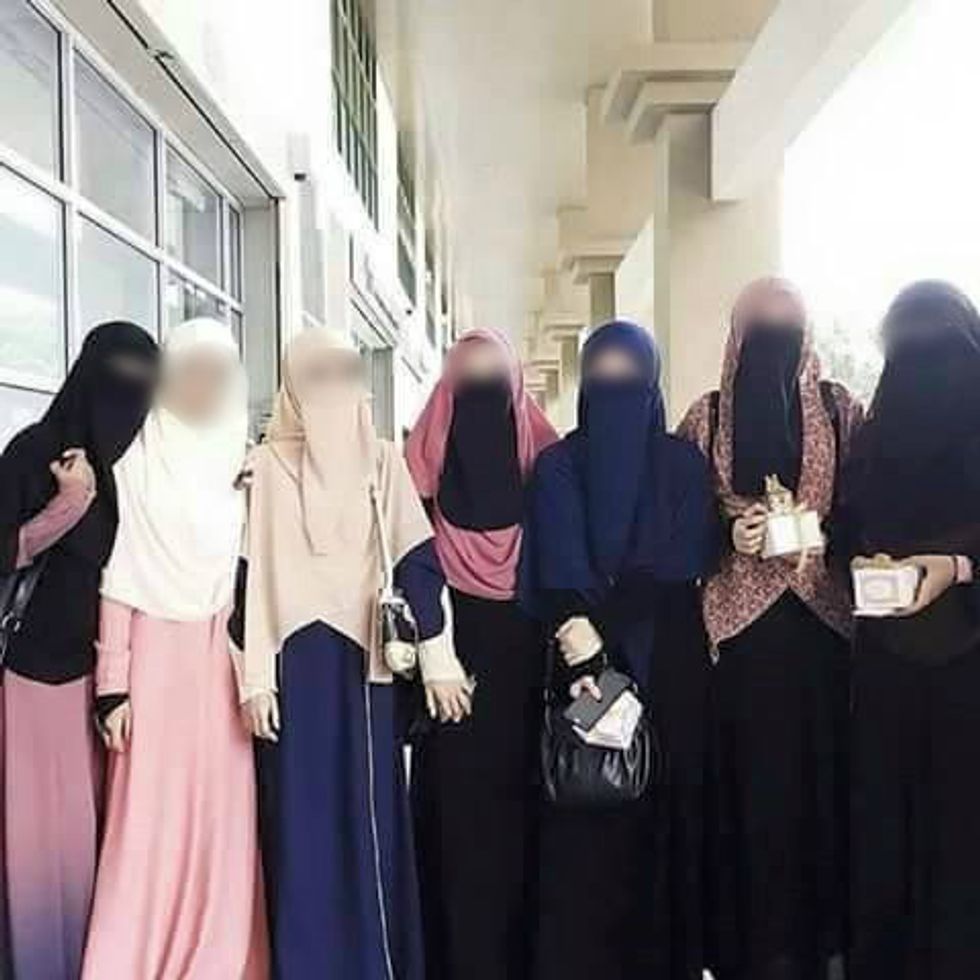 Some Muslim people say they're afraid of being discriminated against and harassed for looking "too Muslim" in the western world. Others may totally deny that Muslims have to cover at all.
Contrary to what those people might say, covering oneself and dressing modestly is mandatory in Islam. Being a Muslim means you constantly strive to strengthen your iman (belief) and religiously improve yourself. It's OK to take your time, struggle and mess up, as long as your intentions are sincere, and you continue trying.
"Everyone is at a different level of spirituality and some follow more than others. Everyone has their own definition of modesty, and they follow their own opinion of what it entails. Some women are at a very high level in their religion whereas others slowly work their way up." – Aisha, 24 years old, teacher
9. Are there any modesty requirements for Muslim men?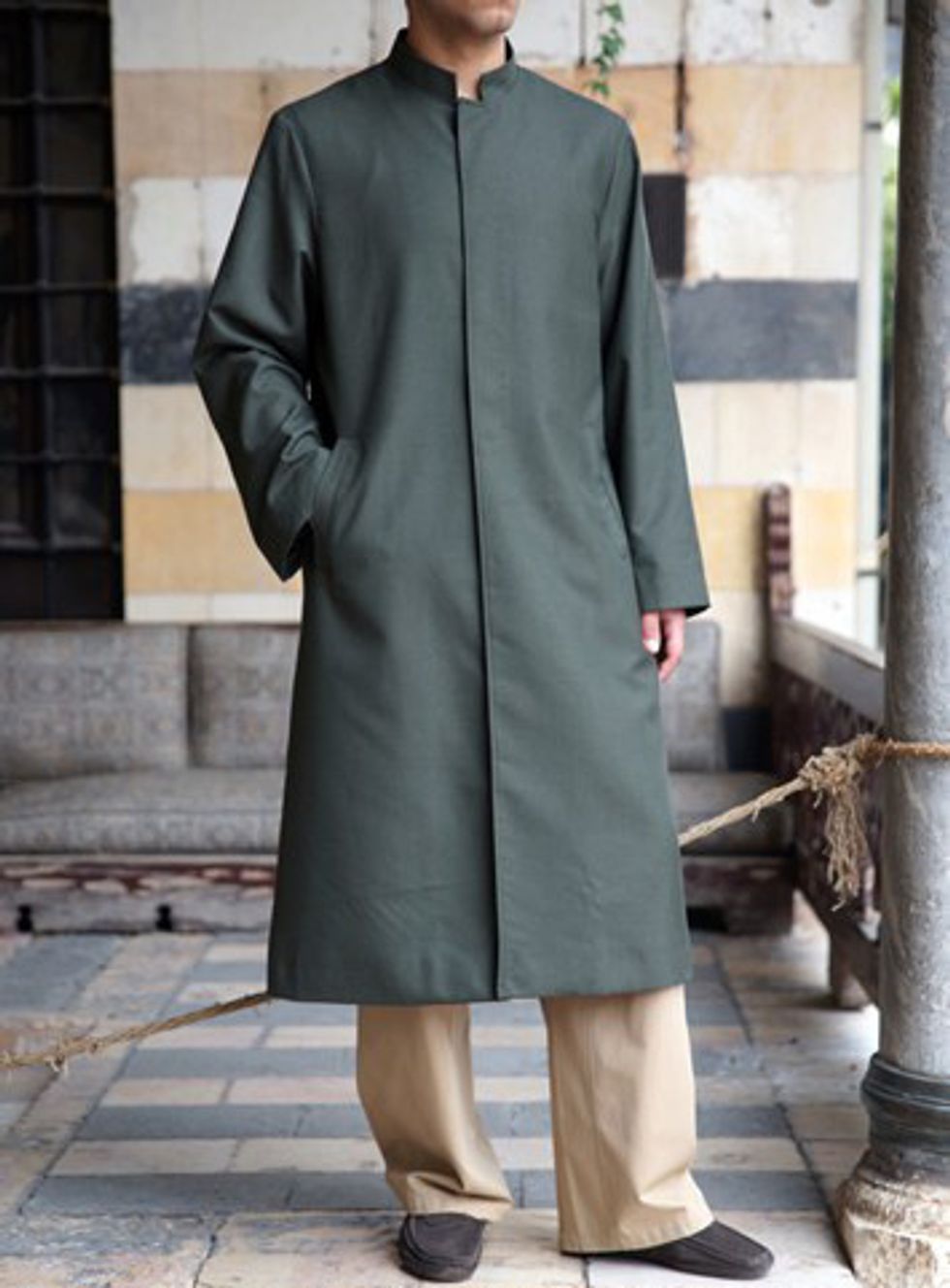 Yes! Muslim men must keep the area from their navel to their knee covered at all times, no matter what. If there is a need to remove his shirt, a Muslim man may do so, but otherwise, it's not appropriate to be shirtless. It's also expected of Muslim men to raise or fold their trousers above the ankle, if they are not wearing such pants that already show the ankle. And of course, all clothes must be loose-fitting.
"As a Muslim man, I act modest by lowering my gaze and not staring at what's impermissible. We must also be humble by not showing off our bodies, our money and other things of such nature." – Abid, 29 years old, Engineer
8. Isn't it hot when you're all covered up?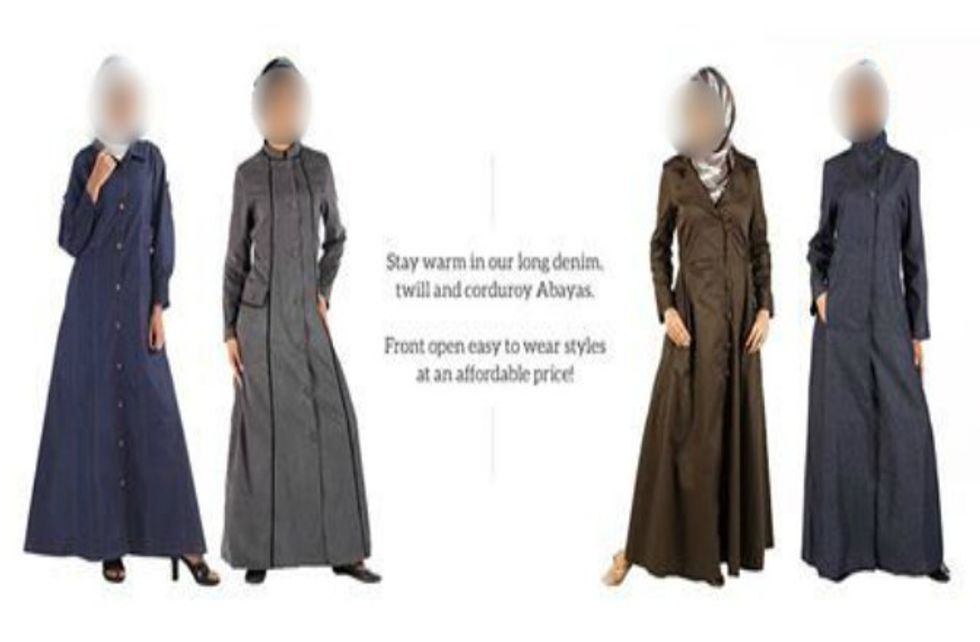 Yes, of course. But just like all other clothing, once you're used to wearing it, then it becomes second nature and doesn't bother you anymore. Some hijabs, abayas and niqabs are made from thin fabrics like crepe, jersey and kashibo, which can be worn during hotter temperatures. In colder weather, heavier fabrics like polyester knit and denim help keep warm.
"This is my personal favorite question, and I usually respond with, 'No, because I have an AC under here that keeps me cool.'" – Virgina, 19 years old, GSU student
7. Do you always have to wear black?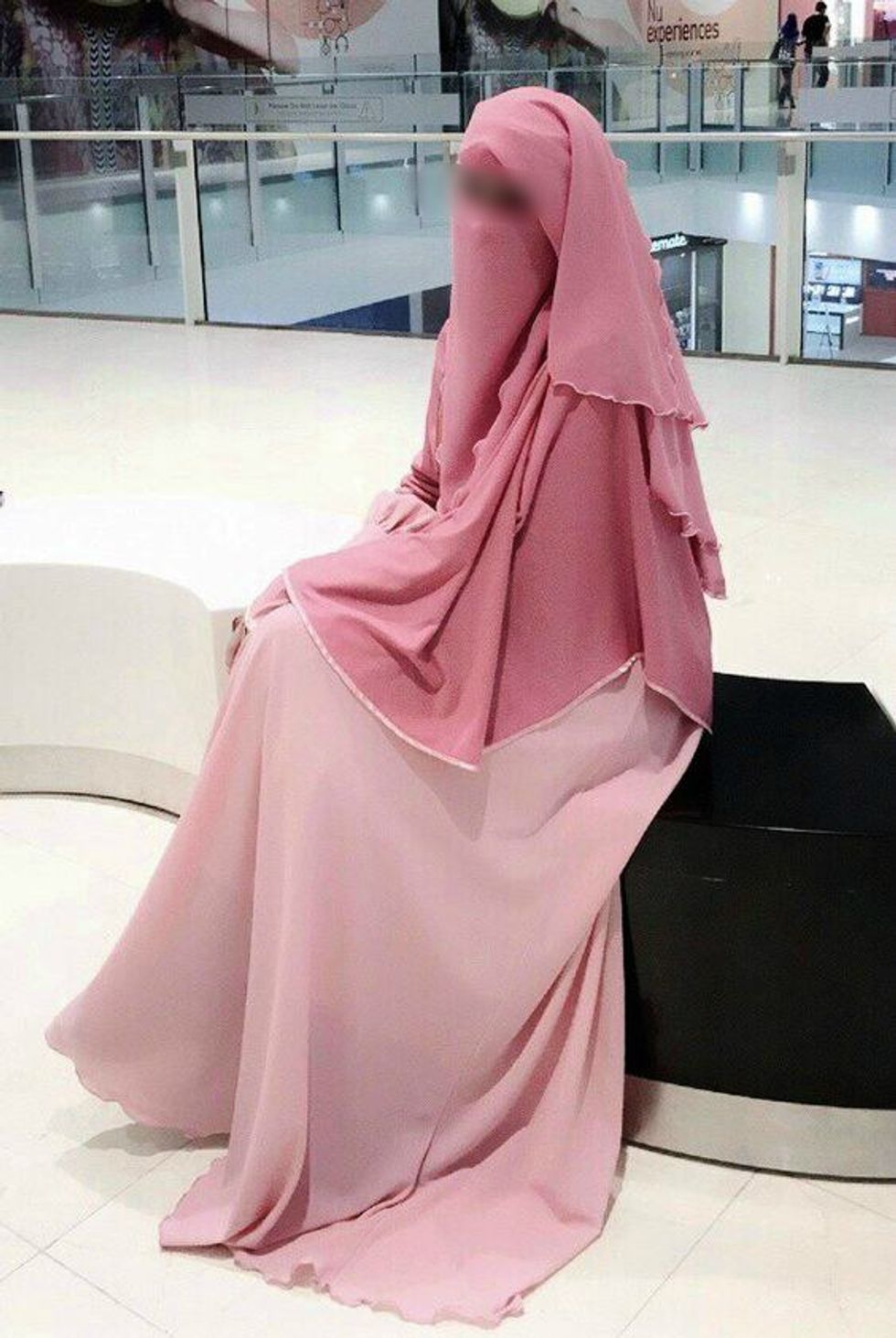 Nope! Any style, color and pattern of hijab, abaya and niqab can be worn as long as it's loose-fitting and doesn't attract stares (besides, you know, the stares we already get). This means that the clothing should not be so excessively attractive or deviant that it defeats the purpose of dressing modesty all together.
"I wear normal clothes underneath my abaya. It really depends on the weather, like it's hot right now, so I wear light materials like t-shirts, and in winter, I wear layers. Yes, there are days it gets really hot, but it's not a big deal. Everyday people work in hot weather and sweat. It's normal." – Sarah, 24 years old, teacher
6. How do you put on a hijab?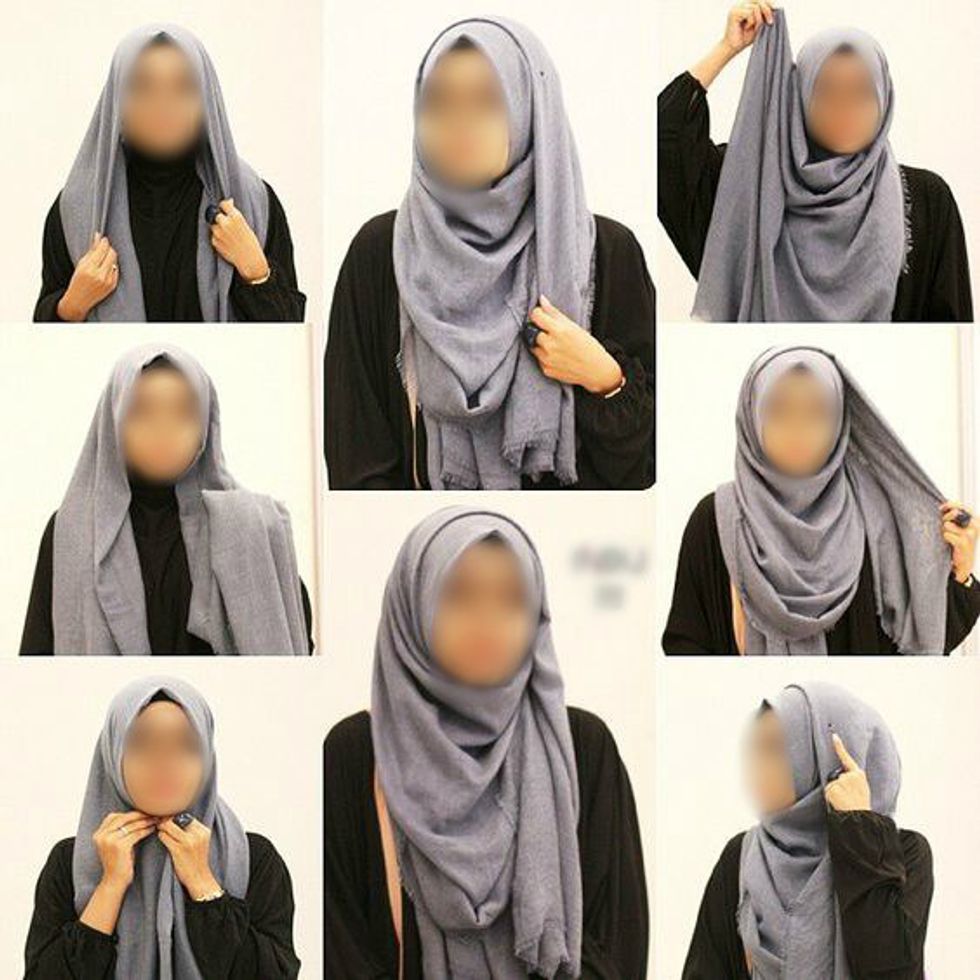 There are many ways to wear a hijab. Some you can slip right on, while others you fold over your head and pin. Some girls wear an under-scarf or hijab cap under their hijab in order to help the scarf material stay put on their heads.
"I use straight pins to fasten my hijab. Sometimes I accidentally poke myself with a pin, and yes, it hurts. But after with some practice, it doesn't happen as often." – Tayaba, 21 years old, GGC student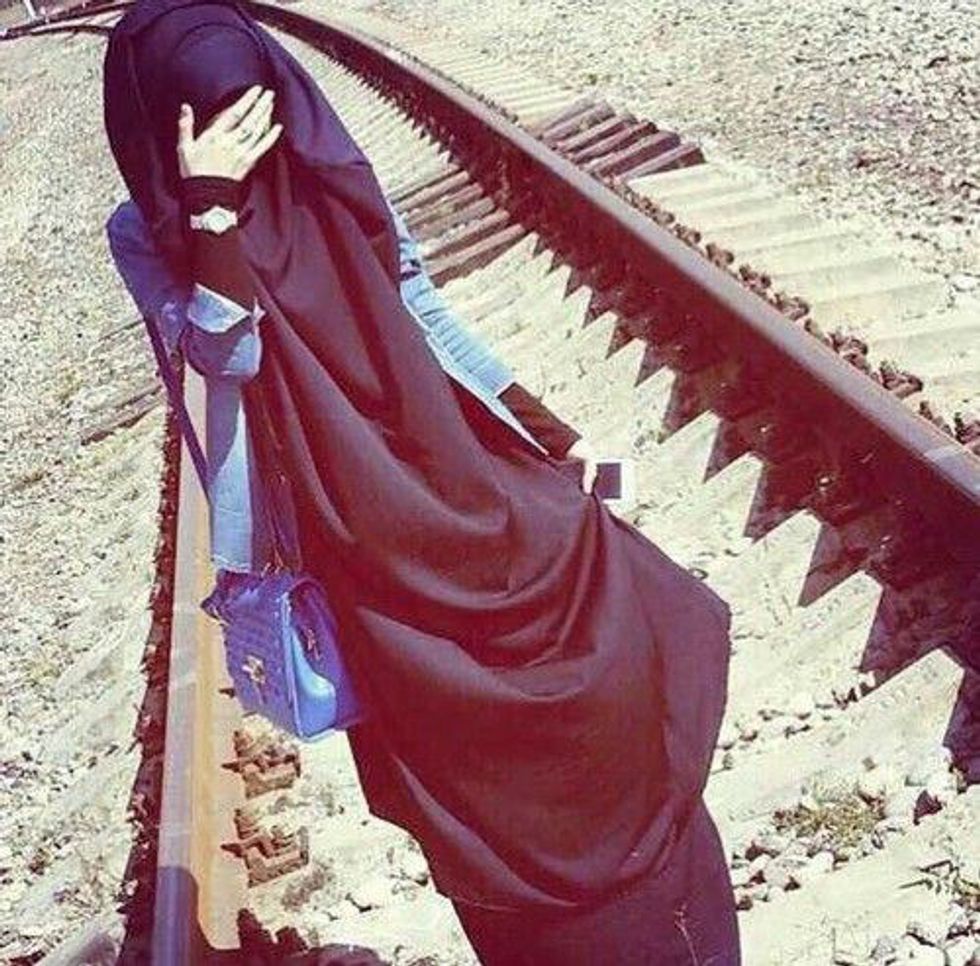 "The niqab is a pretty thin cloth, so it doesn't really impair the physical aspect of communication. I could see how some people would think niqabis are unapproachable, but that's probably rooted in some sort of fear and lack of understanding towards those who wear one. Overall, every niqabi I know is really nice and friendly and willing to talk to anyone if approached in a respectful way." – Louisa, 21 years old, GSU college student
"The niqab does kind of impair communication, but a lot of people aren't scared to communicate with me. It's more like, I'm the one who feels like it might impair it but it turns out to be an irrational fear." – Nina, 17 years old, Agnes Scott student
"Personally, I think the only block to communication that comes from the niqab is becuase of the shortcoming of the person who is not used to the niqab. People may have trouble listening when they feel uncomfortable, and that's understandable, but they should never blame their discomfort on someone else's choice and expect them to change it. In general, if the person wearing the niqab has a clear enough voice, then you should be able to understand the niqabi." – Vienerra (non-muslim), 18 years old, UGA college student
4. What's the point of covering up?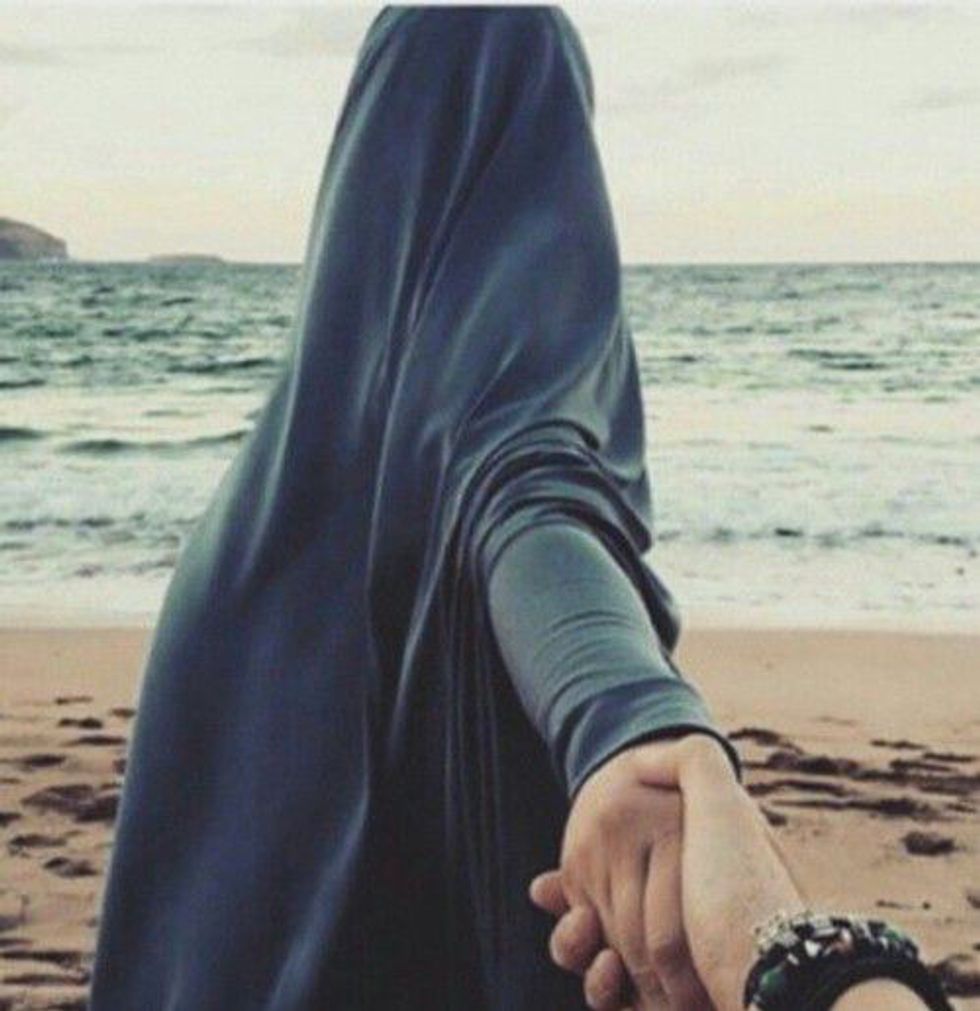 "Being covered does affect communication, and that's kind of the point of it – to help women keep distance while out taking care of necessary stuff and safe from unwanted attention." – Mercedes, 27 years old, stay-at-home mom
"I was at the grocery store with my husband when a lady at the counter asked me, 'Why is it that you cover yourself and your face? Are you forced to?'
My husband and I smiled and explained that, no dear sister, there is nothing like that. I am not wearing it for my husband, rather I am doing it for the One who created me, the One whom I have to return to and the One to whom I am answerable to, as we have to return to Him sooner or later.
Then I also told her, 'Have you ever thought of meeting Queen Elizabeth?'
'No,' she said. 'Only the ones who are close to her have the permission to meet her.'
I said it is similar in my religion. My religion treats me like a queen, and not everyone has the authority to meet me or even look at me. It's only the ones who are really close to me who can meet me or even look at me. She smiled.
Then I also gave her the example of Mother Mary. I asked her, 'Do you believe in her?' She said yes. I said, 'We also believe in her, hence we dress this way. Have you ever seen her hair uncovered or even any part of her body for that matter?' She said no.
Then I gave her an example of a precious diamond. I asked her, 'What would you do if you have a precious diamond with you? Would you keep it in a safe place or keep it open in the hallway?' She said that of course, she would keep it safe. I said that is the way my religion treats me. I am very precious in my religion – much more precious than a diamond. Hence, I am protected.
Then I gave her an example of two candies: 'If you had two candies, and I take off the wrapper of one and keep the other one covered and throw both on the ground, which one would you prefer?' She said, 'Of course the covered one.'
I said, 'This is exactly why I am covered.'" – Maryam, 28 years old, doctor
3. Doesn't wearing an abaya limit how move?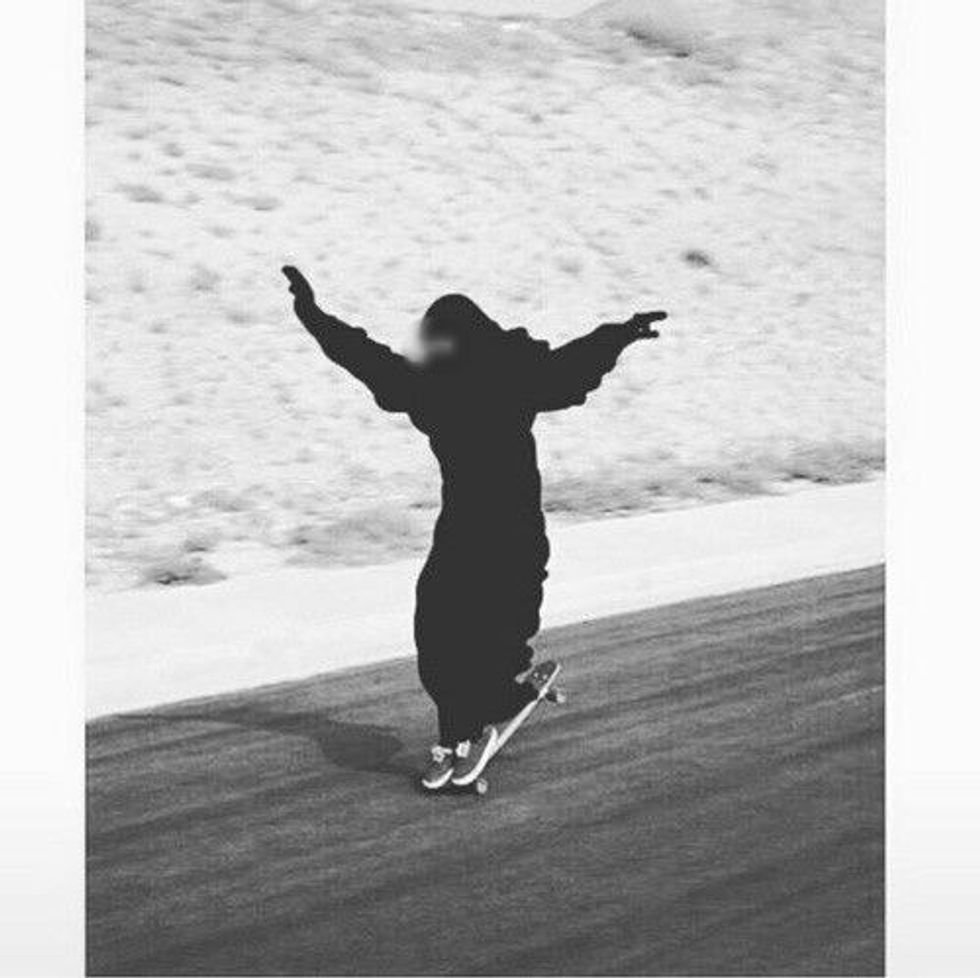 Your mobility depends on the style of the abaya. If the abaya has a wide skirt, you will be able stretch your legs farther, as needed for horseback riding or running. Muslim women can swap an abaya for modest trousers and shirt for physical activities like gym class.
"In my opinion as a Muslim guy, I've noticed niqab will make girls less fearful and that people focus on what is actually being said, rather than looking at a woman's body. It's not easy to wear it, so it also helps women be more courageous." – Squall, 30 years old, Quality Assurance Manager
2. What kind of discrimination do you face?
Between all the usual name-calling, cold glares and subtle forms of discrimination in public and online, there's not a day that goes by for Muslim women without them having to prepare themselves to face judgemental society.
"When I wear the niqab, I do feel a little weird because people react differently, but at the same time, I feel so protected and confident when I wear the niqab." – Nabila, 18 years old, GPC college student
"When it comes to the Muslim coverings, I wouldn't mind if everything but the eyes are covered, but I feel more involved and confident if I can look at someone in the eye when I'm talking to them." – Mish (non-muslim), 19 years old, UGA student
"I never had a friend who wore a niqab before this past year. I feel the niqab affects communication between me and my friend purely through the fact that I don't know what her face looks like. I don't think it affects our relationship in the slightest, but I noticed something throughout the year. Whenever I would talk about her with other people, I didn't have a face to put to her name. I don't see this as a negative as much as it's just unique to me and my norms." – Maddie (non-muslim), 20 years old, GPC student
"People may not be familiar with the principles of Islam or may have preconceptions about Muslim people because we're fed inaccurate or disorientated statistics by the media. Muslim people are often put in a position where they have to advocate for reforming people's view of Islam and Muslims in the U.S. and around the world. In a better world, Muslim people shouldn't be forced into the position of needing to explain themselves and constantly carry that burden. The non-Muslim population needs to be more accepting of views other than their own and educate themselves (to a certain extent) about other people." – M (non-muslim), 20 years old, NU student
1. Once it's on, can you take it off?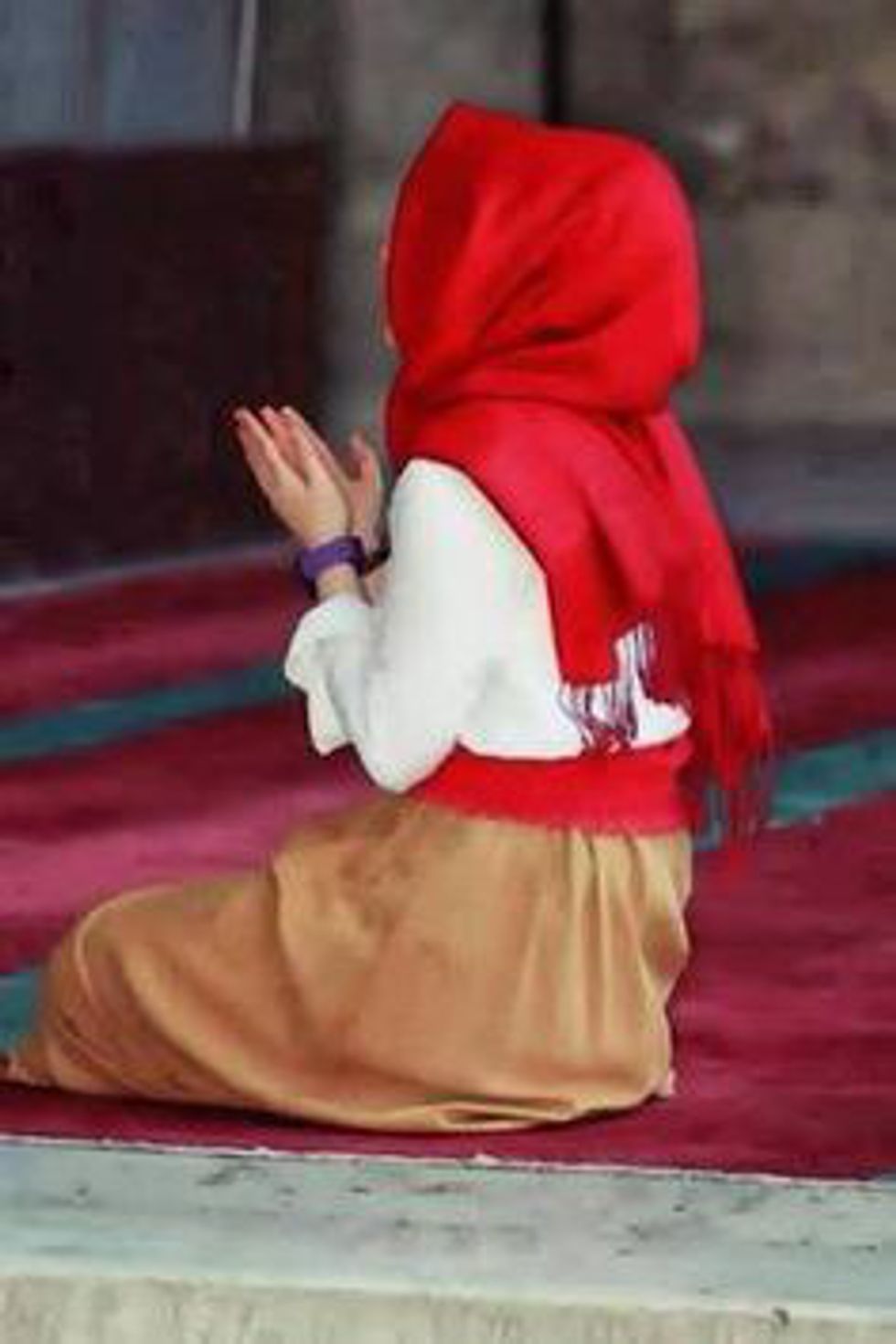 Only a Muslim woman herself or her mahrams may see her without a hijab, abaya and niqab. If there's no non-mahram around, a Muslim woman can remove her coverings. So no, we don't shower or sleep with our hijabs on.
For Muslim women, no one may force you to cover yourself, because your body is in your control. So whether you make the choice to start or stop covering yourself, it's all in your hands. We should not judge the choice of others, for the intention harbored in your heart is only apparent between you and Allah (SWT), and it is Him who you will answer on the Day of Judgement.
It is better to continue with what you have started, even if it's a small step forwards, because taking it off means backtracking on the progress you've made so far – which undermines the struggles you had and the effort you made to reach that point. Remember, things may be difficult here and now, but there's a purpose to everything we do as Muslims.
Ask yourself, what do I hope to achieve by covering myself? And from your answer, you can identify the values that define you as a believer.