Summer is around the corner... I've eaten 38 pizzas since last summer and haven't done anything to work them off. So now it's time to get stepping! If you're anything like me, then you might need an extra boost of motivation to encourage you to start moving. With this playlist, you'll be pumped up and off the couch, pushing it in the gym or running outside in no time!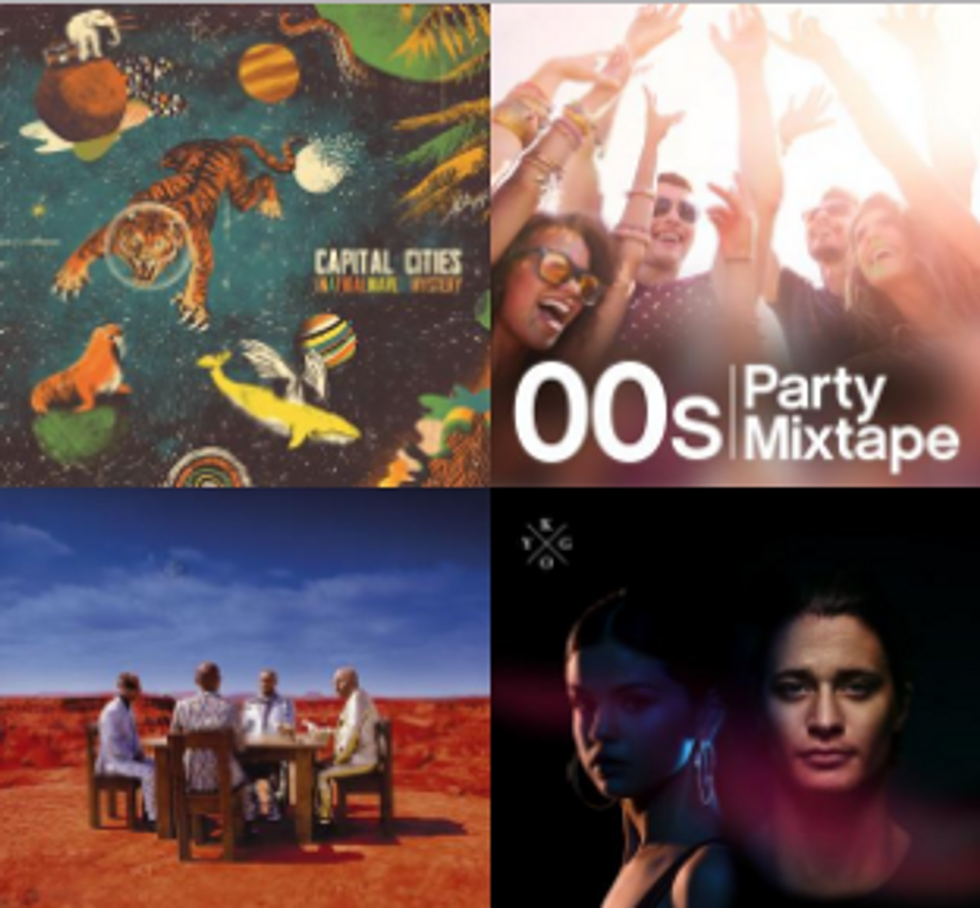 1. "Hey Ya!" - OutKast
2. "Starlight" - Muse
3. "Safe And Sound" - Capital Cities
4. "It Ain't Me" - Kygo ft. Selena Gomez
5. "Bang Bang" - Ariana Grande
6. "Hit Me With Your Best Shot" - Pat Benatar
7. "Pump Up The Jam" - Technotronic
8. "Work" - Rhianna
9. "Love Is Mystical" - Cold War Kids
10. "Gonna Make You Sweat" - C &C Music Factory
11. "All I Do Is Win" - DJ Khaled
12. "Ain't No Rest For The Wicked" - Cage The Elephant

13. "What's My Age Again?" - blink-182
14. "Say Amen (Saturday Night)" - Panic! At The Disco
15. "One Foot" - Walk The Moon
16. "Thunder" - Imagine Dragons
17. "I Will Wait" - Mumford & Sons
18. "Bleed It Out" - Linkin Park
19. "Feel It Still" - Portugal. The Man
20. "Californication" - Red Hot Chili Peppers
21. "99 Red Balloons" - Nena
22. "Our Own House" - MisterWives
23. "Tongues" - Joywave
24. "Friday I'm In Love" - The Cure
25. "Can't Hold Us" - Macklemore & Ryan Lewis
26. "Make Me Feel" - Janelle Monáe
27. "Tainted Love" - Soft Cell
28. "I See Fire" - Ed Sheeran (Kygo Remix)
29. "Pump It" - Black Eyed Peas
30. "Let's Go" - Matt & Kim
The quick beat and hypnotic rhythm of this familiar music are one of the ways I stay focused when I'm working out. Even when it's far more appealing to stay huddled by the TV for a Netflix binge sesh, taking time to invest in your body is vital.
Making it to the gym to maintain a healthy balance between all the seasonal goodies is important for mental and physical health! Plus, working out helps improve overall mood and performance stamina!