Smart-phone user or one of the millions with access to the internet you've stumbled upon a music streaming service platform. Either via app or website, there's plenty to choose from; with each different service having its own perks and losses. From exclusive artists who signed deals through the service, more on that later, exclusive music labels, the versatility of mass music accessible, or exclusive content that separates the others apart via shows, films, journalistic approaches, or even broadcasting of festivals and concerts. The major players of the music streaming services: Apple Music, Spotify, and Tidal.

When artists are signing exclusive deals, which have been the latest course of action when dropping a new album, in case anybody forgot the death of release dates started when queen Beyonce dropped an album out of nowhere with her album, a visual album at that, called "Beyonce." It wasn't until earlier this year the approach of an album got changed again. Kanye West with his living breathing expression of art with this release of "The Life of Pablo" which made me as a customer and a fan miss the original rollout of CDs, only because as a consumer that was still traditionally used to the traditional album rollouts. But what Ye did was something that still hasn't been done, in a refreshing genius creative way of the album not being done; he tweaked drums, changed lyrics, not the T-Swift one though, had the mix be not as clean and tight as it was until week four of being out. Tidal which held the exclusive home of the TLOP for about a month was the exclusive home of the album and Kanye sharing his thoughts. From fixing "Wolves" crafting it better, releasing an additional song, fixing the arrangements on other songs all the way until the official world wide digital release. The album to this date still hasn't been released on physical copy. Proving true that TLOP is neither something what we've witness before for an album release.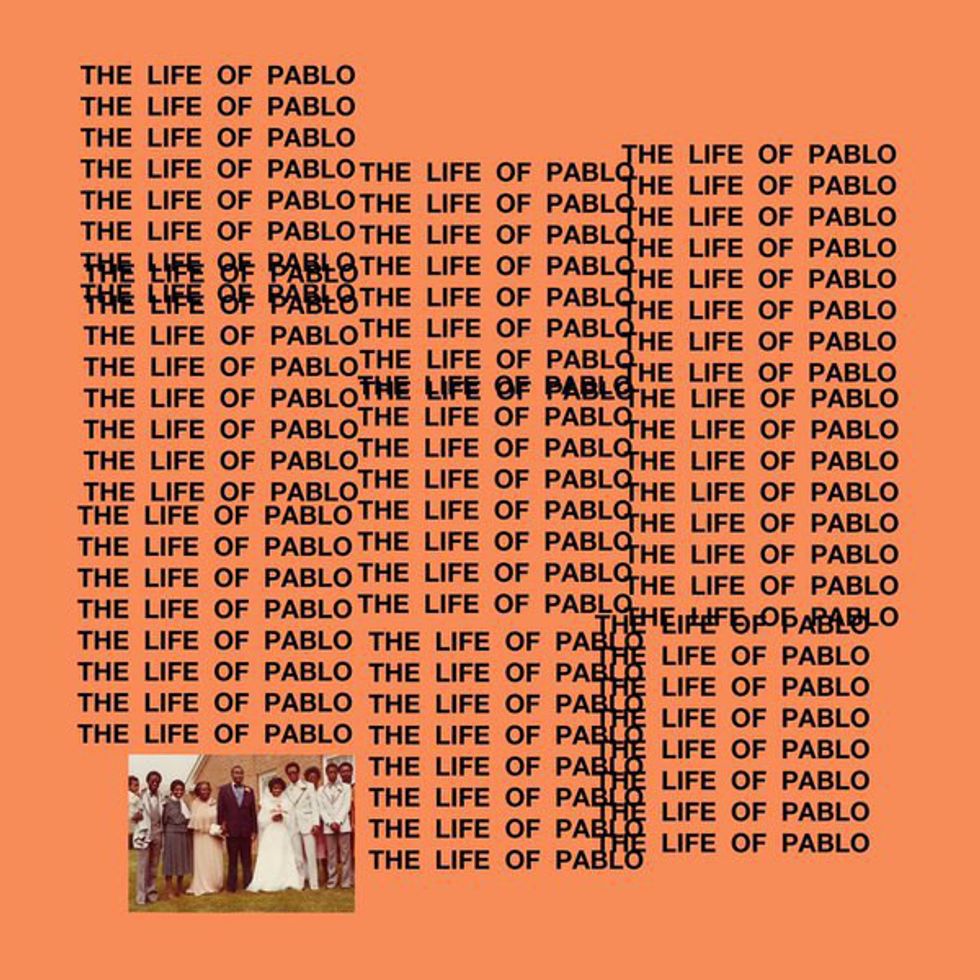 The after math of this effect caused hate between the label and the artist. Def Jam had no idea what Kanye was doing but they were just letting Kanye do Kanye and pay with the consequences. When Pablo dropped exclusively to Tidal over 250 million subscribers got on board to Jay-z's music service. West's album wasn't the only exclusive Tidal had, they made major moves and head turns when they were the exclusive home of Beyonce's "Lemonade" immediately after it premiered on HBO, and Rihanna's "Anti" which after some art exhibits as a marketing ploy finally got released exclusively through Tidal. All before after some time they got released to the other music services like Apple Music, Spotify and Pandora.
But it wasn't till a tornado flew around the web via twoooo versions of a highly anticipated album. That caused some major beef between the labels and the exclusive arrangement between artists and the tech giant Apple.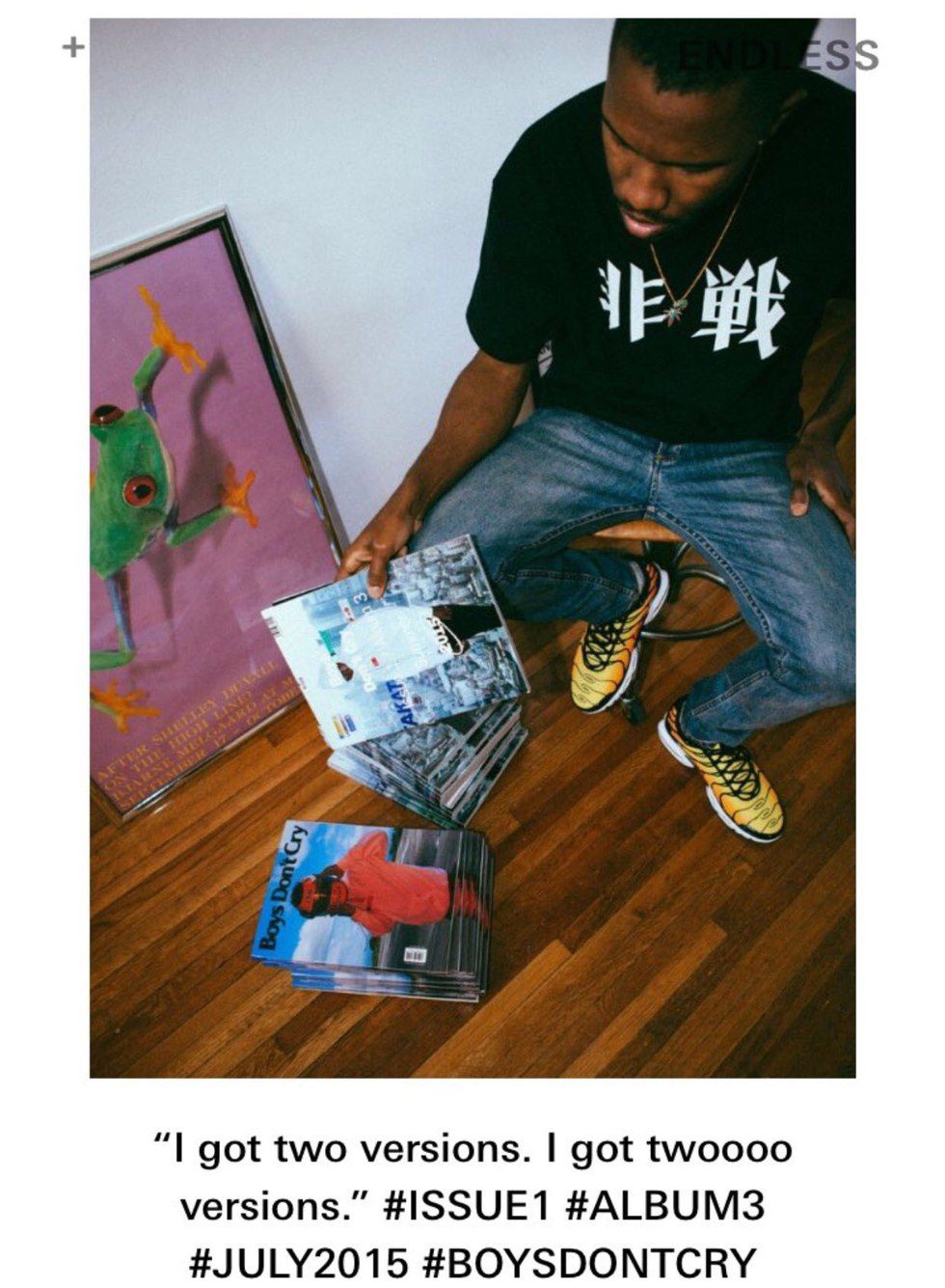 When Mr. Frank Ocean proclaimed, "I got two versions, I got twoooo versions," well over a year ago he created a hype. A hype with as much false starts as inexperienced quarterback calling plays off the line. Little did everybody know Frank may have done this creative ploy to benefit himself. The first album which was a visual album, "Endless" was the last album on contract with Def Jam; the following two days later he released his first independent album, under his label Boys Don't Cry, in "Blond" which immediately hit number one on the Apple music charts being that it is an exclusive. According to Forbes they've estimated that Ocean is receiving between $5 to $7.50 per album sale whereas those signed to a major label earn between $1.50 and $2 each per unit. So to put in perspective if he would have dropped "Blonde" has his last contractual def jam release he would be looking at around 14 percent profits of his music sales with his new Apple deal will reportedly see him with 70 percent album sales, he sold 276,000 copies by the way. In reaction to the success of pulling this finesse off for Frank's bank account, Universal Chief Lucian Grainge has ordered all Universal Labels to end streaming exclusives.
With more and more artists doing their own marketing with a hint of a new album title or a tease of a song then that week or shortly after they drop a full length project on any of the exclusive streaming sites. Spotify aims at a wide and open access rather than original content, so that makes them the least de facto streaming app. It begs to ask this following question.

What is the contribution of the label now? They lose out on marketing abilities like how they did it in the early 2000s and 99's. Artists see the independent circuit as a plus now and see it has a far more lucrative ploy to utilize.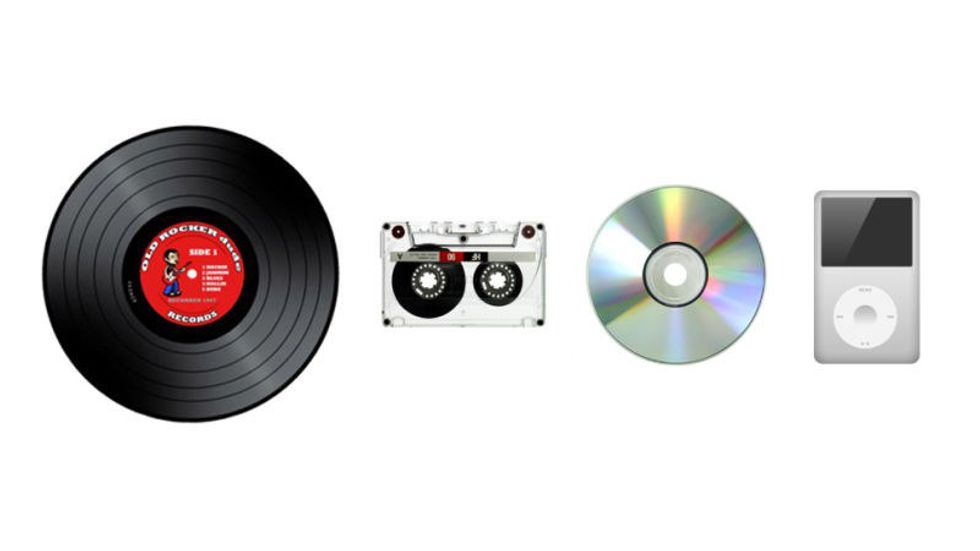 CDs have gotten out of style since the digital era made so quick to deliver a song to a fan base. Which lead to this music streaming in the first place, peep some facts out of someone who used to cop CDs. It's a lot cheaper now as a consumer to subscribe to a service, especially if you are a student, Tidal and Apple offer $5 plans with an edu email. In this era of music what we would have spend on a traditional release of an album rollout it would have been say $12.99 for one compact disc now you use that price for a month and you have access to millions of albums; what a time.