Welcome back
Sign in to comment to your favorite stories, participate in your community and interact with your friends
LOG IN WITH FACEBOOK
This week I share a few clips from my high school's orchestra reunion spring concert.
Report this Content
This article has not been reviewed by Odyssey HQ and solely reflects the ideas and opinions of the creator.
Subscribe to our
Newsletter
Featured
Spending the winter trying different cakes can be a great way to combat seasonal depression. Lift the spirits of your entire family by trying these five cakes.
2222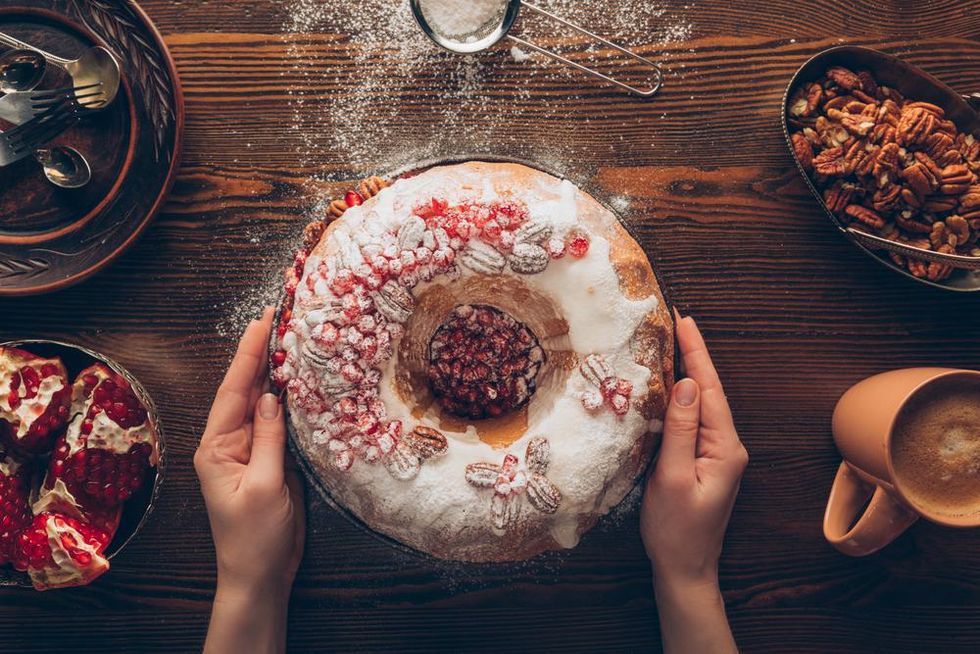 The winter can be a dull time spent indoors with very little change. But, it doesn't have to be that way. There are plenty of ways to spice up your daily routine, and dessert is one of them.
Don't let the winter get the best of you. Here are five amazing cakes you should try to keep things fun and interesting this winter.
1. Pound Cake
This light and fluffy cake is a must-try this winter. It gets its name from how things can be measured, just like a pound of flour, a pound of butter, and a pound of eggs. There are two main ways that pound cake can be leavened. The first way is by separating the egg whites from the yolks and slowly folding the whites into the batter. The other method uses ingredients like baking powder and soda. As a result, the flavor tends to be lighter and neutral. Many like to top it with icing, drizzle, glaze, or even fruit.
2. Genoise Cake
This cake hails from European countries like France and Italy. Being a part of the sponge cake family, the genoise calls for eggs beaten with sugar until their texture is thick and strong. After the flower is added, it is then baked and ready for assembly.
These cakes don't tend to have a lot of flavor on their own, making them the perfect thing to layer ingredients with. You can typically find them filled with buttercream and topped with the fruit-flavored drizzle of your choosing. It's a surefire cure for any case of the winter blues.
3. Milk n' Berries Cake
The milk n berries cake is one of those hidden gems that people don't often see. However, they are one of the most phenomenal sponge cakes out there. Being heavily soaked in cream, brandy, evaporated milk, and condensed milk, this cake has the perfect sweet and fluffy taste. It is typically served with fruit like strawberries, blackberries, blueberries and topped with a healthy dose of whipped cream. So if you want to impress your friends this winter, bringing this cake to the party will do just the trick.
4. Chiffon Cake
The chiffon cake is a relatively newer creation that has swept the nation. Being picked up by general mills in the late forties after a salesman sold it to them, they worked hard to get it into the homes of people all across the country. This cake references oil and sponge cake recipes to make an interesting hybrid taste and texture. Recipes typically call for vegetable oil, baking powder, and eggs. The eggs are prepared by the separation and beating of the whites. The batter is baked after folding in the egg whites, yielding a smooth, rich flavor and light texture. It's the best of both worlds.
5. Red Velvet Cake
The red velvet cake is a classic. If you haven't tried it yet, you are missing out. If you have tried it before, you should try it again because it is just that good. Being a part of the butter cake family, you would think that it is made with butter. However, recently people have been using oil as a replacement.
The original red velvet recipe consists of white vinegar, cocoa, salt, flour, baking soda, buttermilk, vanilla extract, eggs, vegetable oil, and butter. For the frosting, you can most often find it paired with a cream cheese frosting to subdue the rich nature of the flavor. The chemical reaction between all of the ingredients and the added cocoa makes it the deep red color that everyone loves. It is a great option to fulfill all of your dessert desires.
Conclusion
With the winter comes the holiday season directly followed by months of cold dark days. So, it is essential to brighten it up with a little bit of dessert in your life. It's no secret that cake is at the top of the list for dessert options. So, why not try a bunch of different ones this winter?
There are so many different types that it can be challenging to choose, so we decided to give you a few you should start with. Pound, genoise, milk n berries, chiffon, and red velvet cake are all fantastic options that are sure to bring smiles to you and your entire family.
Keep Reading...
Show less
Featured
Lawyers are supposed to be unbiased. Lawyers are trained to look at both sides of an issue and give equal weight to each side. It is meant to be their mantra, "My client is innocent until proven guilty."
78778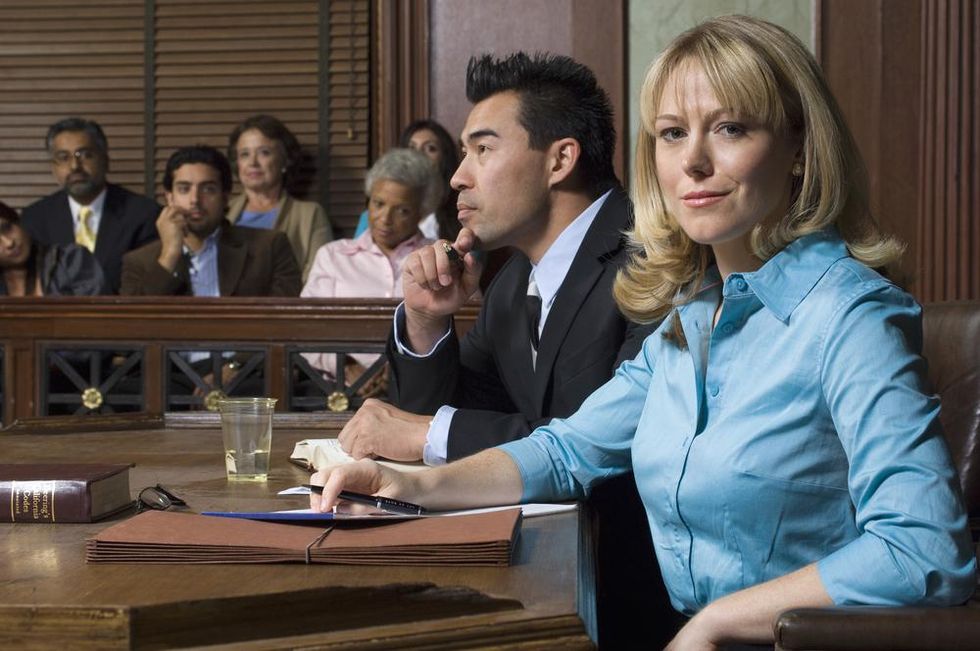 Lawyers are supposed to be unbiased. Lawyers are trained to look at both sides of an issue and give equal weight to each side. It is meant to be their mantra, "My client is innocent until proven guilty." But if you're thinking about becoming a defense attorney, it's not this pretty simple. Defense lawyers argue that their clients are innocent because they don't want their actions to seem suspect in any way. They essentially say for the sake of the argument itself. If you're trying to decide whether or not becoming a defense attorney is something you would like to do, here are five reasons why it's worth considering:
1) You'll Be An Advocate For Your Client
Whether your client is wealthy or poor, accused of a heinous crime, or the victim of police brutality, you'll be on their side. You'll protect them throughout the entire process. This includes giving them life-saving advice when necessary, being with them at all times during questioning, and being present while they are being judged.
2) You Can Be A Voice For The Voiceless
You might have seen this happen in movies. When someone is put on trial for a crime they didn't commit, there is always one person who stands up to defend them. Sometimes it's because they think that person had no reason to do what was alleged of them; other times, it's because they knew them personally before arrest. But either way, it heartens everyone watching when the accused has someone in their corner, fighting for them.
3) You Can Enjoy A Variety Of Work
No matter what your client's specific legal needs are, you're there to serve them to the best of your ability. This can mean that you defend corporations or individuals in fights regarding employment law or personal injury. You could work alongside one team as they fight to recover large amounts of money on behalf of their clients and then get hired by someone else to maintain their privacy while doing it. It is like working at a restaurant: some nights, you might be closing up shop, and other nights you might be partying with celebrities. The variety makes it interesting enough that it doesn't get boring; however, since most people don't stay in this profession long-term, it also means that you have to keep yourself open for new challenges and changes in the law.
4) You'll Have Plenty Of People To Talk To And Interact With
The lawyer-client relationship is an interesting one. It's an essential blend of independence and intimacy. There are moments when your client will need you to be their guardian – ready to reassure them – but there are other times when they need you to be their judge – weighing how strong a case they have against a prosecution team. Even if your clients start as strangers, many lawyers find that they develop lasting relationships with people from all different walks of life over time.
5) You Will Be Respected By Your Colleagues In Other Legal Professions
Defense lawyers make up a loud minority in the legal profession. Most everybody else sees them as the opposition, making it hard to get along with them sometimes. But you don't have to worry about this; your experience is different from everyone else's because you're not only defending the rights of people who are accused of crimes, you're also helping protect their civil liberties. You'll earn respect among prosecutors and judges for that reason.
In conclusion, becoming a defense lawyer isn't easy. You have to consider all of the drawbacks and the benefits before making a decision one way or the other. But if you want something interesting, challenging, and rewarding – both personally and financially – it might be worth looking into.
Keep Reading...
Show less
Featured
Nowadays, many working adults, high school graduates, and retired lifelong learners are choosing to advance their careers, lives, and personal knowledge by completing school at home.
185788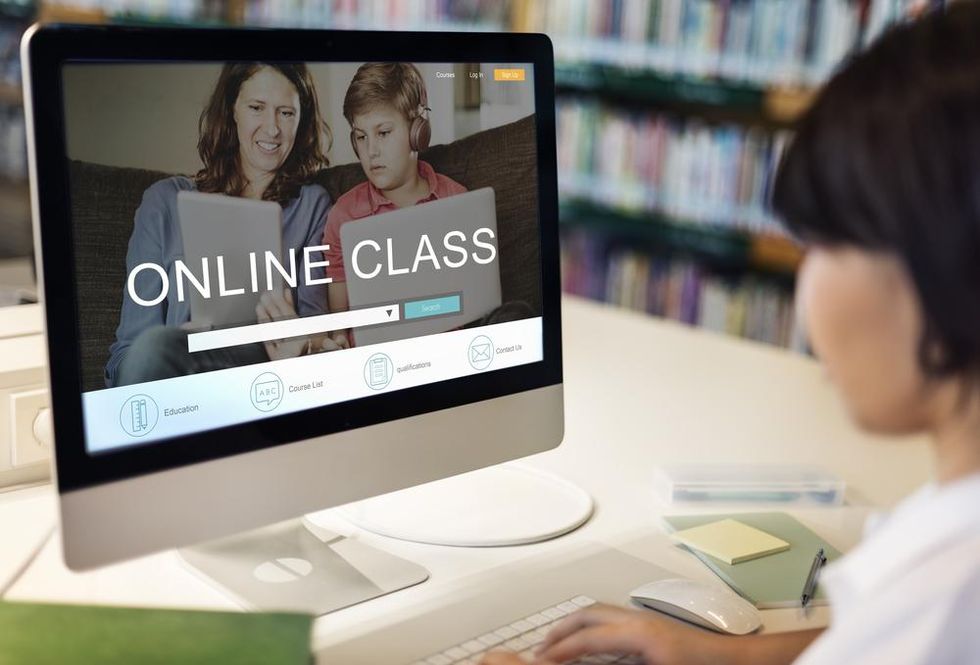 The rising popularity of online college and graduate school degrees has completely changed the face of education and student life. It's no longer necessary to pack up all your belongings and head off to a distant locale in order to earn a diploma. Nowadays, many working adults, high school graduates, and retired lifelong learners are choosing to advance their careers, lives, and personal knowledge by completing school at home.
If you feel the temptation to cut costs, save time, and take advantage of the incredible benefits of online learning and convenience of at-home study, it's essential to know the key facts about online degrees before signing up for a course of study. Many people still worry about the legitimacy of tele-study, while others wonder how to finance the coursework. So, if you're ready to become a distance learner, review all the relevant issues related to financing, checking credentials of schools, work-life balance, expenses, and what it takes to earn good grades. Here are more details about each point.
They're Totally Legit
Non-traditional methods of earning degrees, primarily via computer-based courses, are fully legitimate. In fact, many of the world's top universities and colleges offer both in-person and distance curricula. However, it is still imperative to check the credentials of any institution before making any payments. Check accreditation status, read reviews from former students, and call the admissions office to inquire about how to apply.
You Can Get a Graduate Degree
If your educational goals include an advanced degree, it's worth looking into private graduate student loans. Working through a private lender, most prospective pupils can obtain enough money to pay for all degree-related expenses, take advantage of competitive rates, and get access to suitable repayment terms. This is especially helpful for current college grads who want to get their MBA, JD, or other specialty degrees to qualify for high-paying jobs.
E-Degrees Offer Better Work-Life Balance
If you struggle to define balance in your life, this will surely help you. There's no question about one fact in that e-degrees offer the best work-life balance situation possible. That's primarily because class scheduling is highly flexible, most programs are self-paced, and you can do homework whenever it fits into your work week, assuming you hold a job while you're in school.
Total Costs are Much Lower
Universities and colleges can earn high profit margins on e-courses because a vast majority of the classroom sessions are taped and can be viewed at any time. In short, schools spend much less on e-students than on those who live and matriculate on campus. In general, expect to pay about half the cost of a traditional diploma when you are a remote learner.
Self-Discipline is the Secret
One thing that's often overlooked when comparing all the differences between traditional and computer-based curricula is the discipline factor. If you intend to opt for an e-degree, make sure you have the self-control to watch every video lesson, take part in live discussions, study for exams, and write papers. For some, it's far too easy to give in to the temptations of TV, social media, and other distractions when earning a degree from the comfort of home.
Keep Reading...
Show less
Featured
I am saying one thing that I am thankful each day for until Thanksgiving. You try it to it will bring you joy.
141325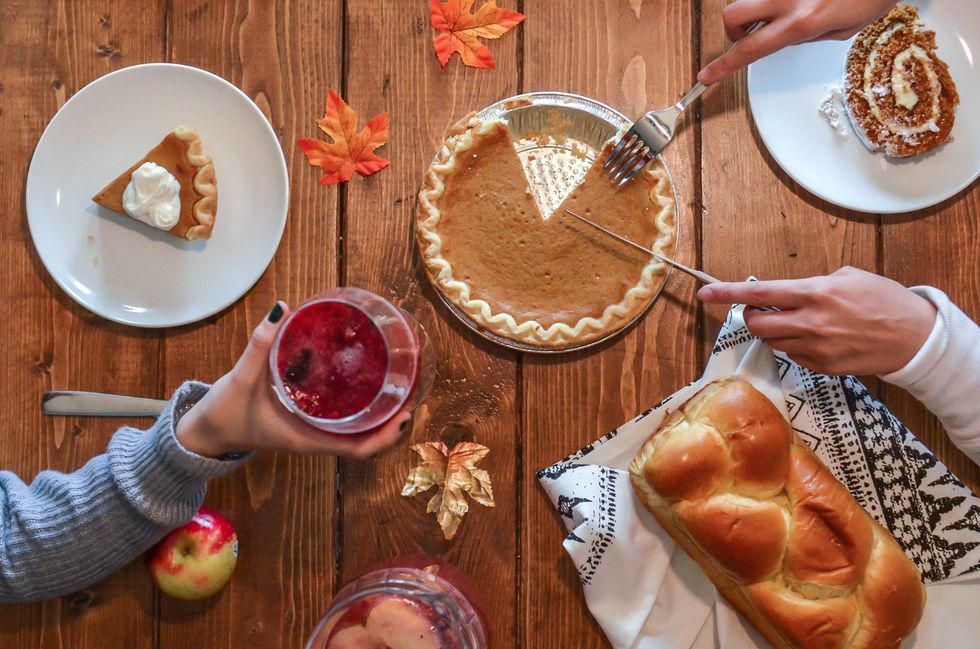 Element5 Digital
November 1st, I am thankful for God and Jesus. I put my faith in them, they protect and help me through the happy and the sad in life. I could not imagine a world without them.

November 2nd, I am thankful for sweets. I love them. Sweets can make me joyful when I am upset. They make my sweet tooth go at ease. Especially Lava Cakes. LOL

November 3rd, I love my family. They push me to be the best I can be. My family supports me and always cheers me up when I am down. My family cares so much about me and will do anything for me if it is legal. I really couldn't imagine a world without them.
November 4th, I am thankful for my teachers. They might give me a lot of hassle and work to do. Yet they come through by trying to help however they can. Teachers can be funny and kind of cool.
November 5th, I am thankful for my character traits. My hard-working trait, my try to be amazing at things trait, my sweet trait, my fashion trait, and my smart trait, and my love trait. But I also am thankful for those who stick around when my bad traits come out like my sassiness, my moody trait, my sensitiveness, my grumpy trait, my angry trait over dumb things, and even my trying to be amazing at things trait because I always try to be perfect. Thanks, friends, and family for sticking around.
Keep Reading...
Show less
Featured
Arthur Bozikas has penned a memoir that is heart-breaking and gutsy, as well as being full of hope and gratitude. This book is guaranteed to lift up readers and have them believing in the resilience and transcendence of the human spirit, making it a must read for years to come.
92514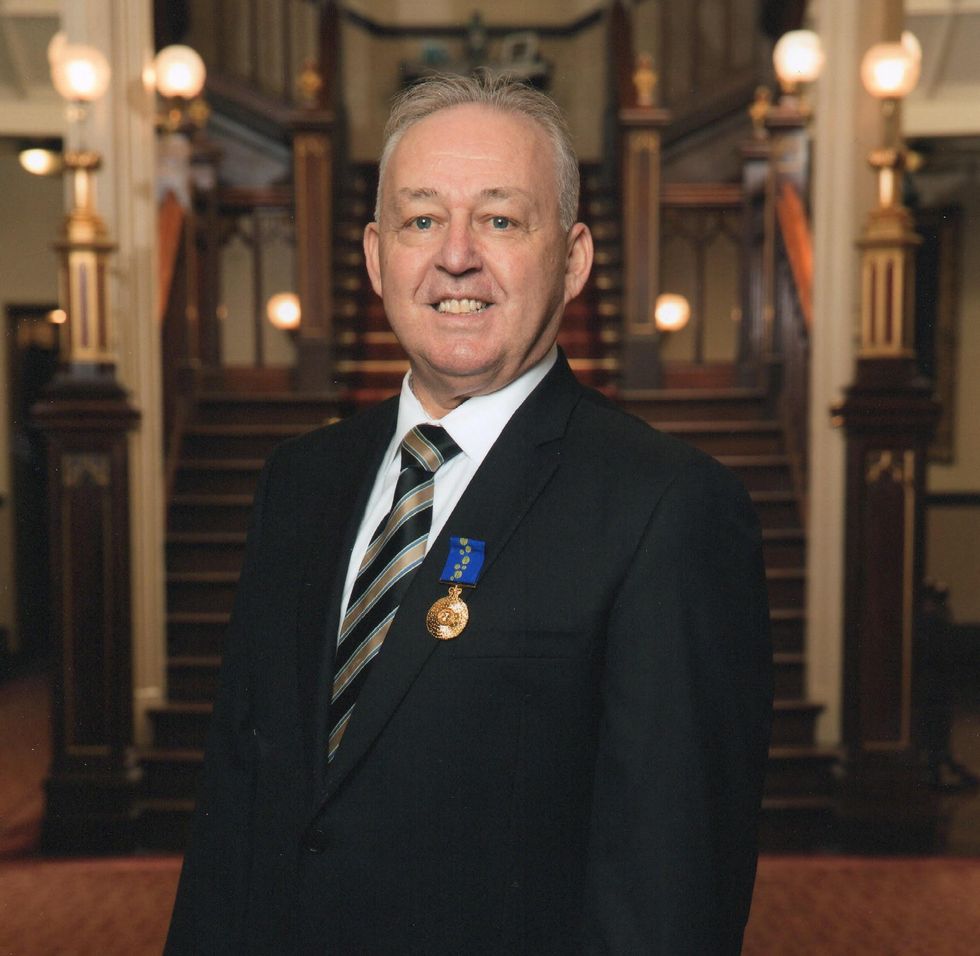 Arthur Bozikas has penned a memoir that is heart-breaking and gutsy, as well as being full of hope and gratitude. This book is guaranteed to lift up readers and have them believing in the resilience and transcendence of the human spirit, making it a must read for years to come.
When reaching adolescence, most teenagers want more freedom, independence and control in their lives. For Arthur, it was the opposite, as he discovered that his lifespan would only last up to adulthood. After becoming an adult, Arthur was waiting for his death. It was at the eleventh hour, at the age of twenty-one, when Arthur was introduced to a miracle treatment, but only after the damage of iron overload from all the blood transfusion was done to his body.
Grateful to be given a chance to survive for a few more years, Arthur decided to do something with his life; to get married, buy a house and also to have children, knowing he had no prospect of any future for himself. At the age of sixty, Arthur and his wife Helen celebrated their thirty-five-year marriage anniversary.
Recently we caught up with Bozikas so we could learn more about this amazing human and very talented writer.
Why was you story Iron Boy one that you felt you needed to share with the world?
I promised myself if I made it to the age of 40 years old, I would put it all down in writing. I didn't know it will take me another twenty years to do it?
When reading Iron Boy, the book struck me as a story on struggle, but more so about survival and endurance. How has that challenges you faced growing up helped shape you as an individual today especially as it pertains to business and entrepreneurship?
This is the first of its kind worldwide, from the prospective of a patients' point of view and not from a specialist or doctor. I wish I had something like Iron Boy when I was young and very afraid of my prospects! As a professional CEO for over twenty years, the challenges in business is that you need to equip yourself with the right information or you are dead in the water! People with my condition now do have my book to prepare for the future because there is one and it's up to the individual to believe!
Being married for 35 years is a huge accomplishment, what is the secret to your success that you can share with younger couples looking to hopefully have the same success in their marriages?
I think if both couples feel like they can't wait to share a new idea with one another or are not prepared to go anywhere without their partner by their side, then this is the only secret that any younger couples must desire for a successful marriage! These two examples will resolve all arguments that every couples get into a marriage too or later!
From a life lesson perspective what are some of the key points that you hope others can take away from your story 'Iron Boy' and even more so what is something that you hope you leave behind to your children that you hope they can apply to their own lives?
My children have been raised to see the person, and not the disability, that they have. I would like for a life lesson that the world can refer to us as "people first" regardless the disability one has. People with a disability and not disabled people…always put "people" first. See the person and not the disability!
How do you feel now? How is life after the 'miracle' treatment and is there any message that you would like to share with others who are struggling with the same challenges that you faced but that you are also facing here today?
I feel very grateful and life is wonderful for me and my family. Although health issue will continue to always be a big issue for me, I will deal with them each one at a time. The important thing is that young people worldwide with my condition can inspire others to do great things would something I would love to inspire!
To find out Arthur Bozikas and 'Iron Boy' head on over to
Amazon.
Keep Reading...
Show less