I know that I'm a little late here, but I just saw Coco last weekend!
With movies, I'm either right on top of it, and see them about a week or so within the movie release, or I'm not on top of it, and some time has passed since the movie release. But what matters is that I saw it!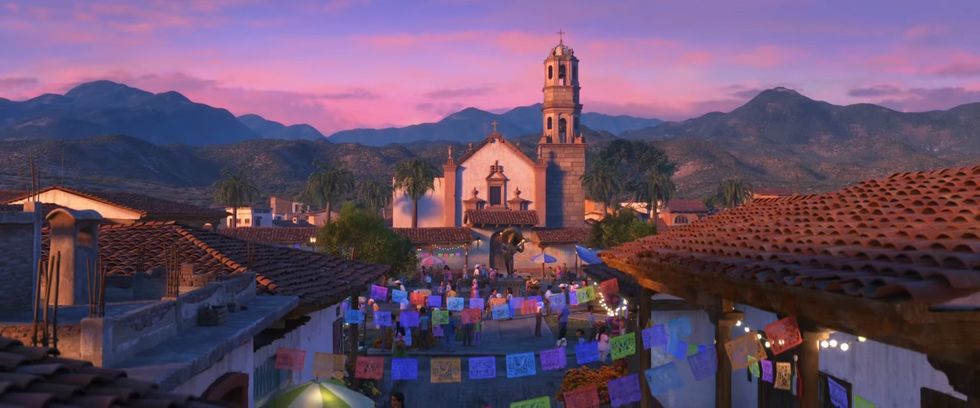 The movie is set in Santa Cecilia, Mexico. It starts out with a woman named Imelda Rivera, a musician, and their three year old daughter Coco. The musician leaves to pursue a career in music. In reponse, she bans music in the family, and opens up a family business where they make shoes.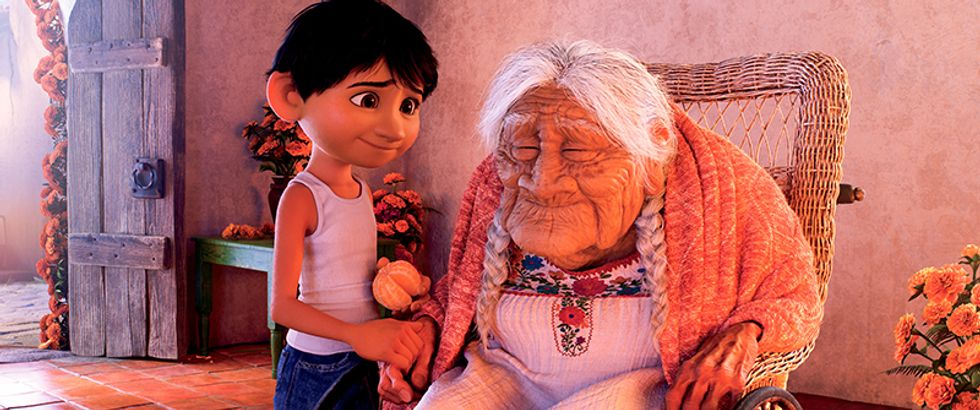 96 years later, Coco is now 99 years old. We meet her great-great-grandson, 12 year old Miguel. Miguel really wants to be a musician, but his family doesn't know since music in the family is still banned. His family instead wants Miguel to go into the family business which is shoemaking.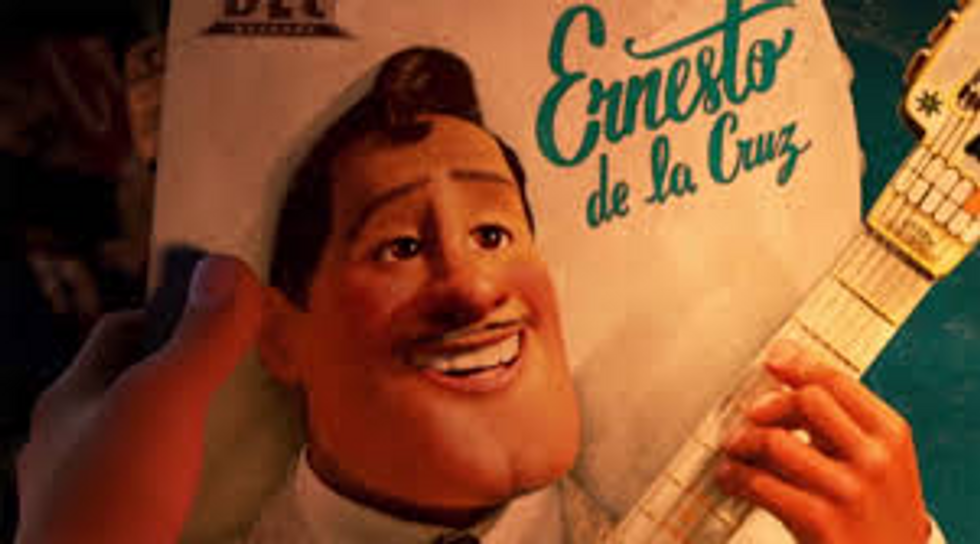 Miguel believes that Ernesto de la Cruz, a popular actor and singer of Coco's generation, is his great-great-grandfather. In need of a guitar for the a talent show for the Day of the Dead, Miguel enters Ernesto's mausoleum to steal his guitar. He becomes invisible to everyone in the village. The only ones that can see him are his dog, and his skeletal dead relatives who are visiting from the Land of the Dead for the holiday.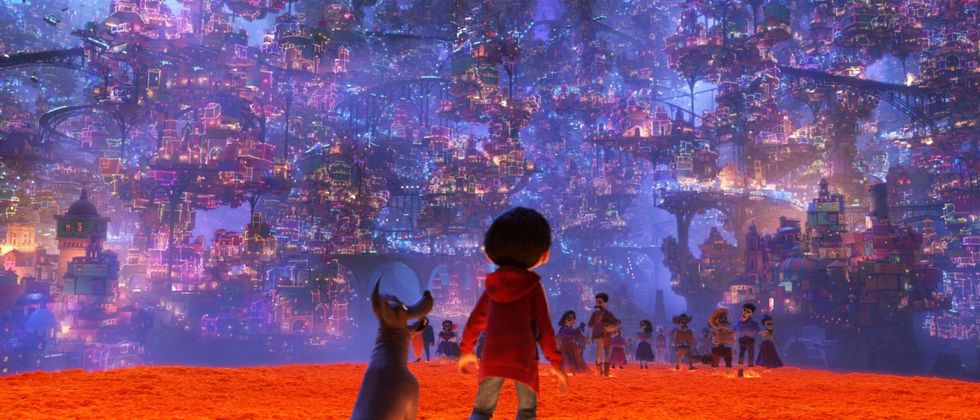 Miguel finds out that he was cursed for stealing from the dead. In order to get back to the Land of the Living, he needs a blessing from a family member using an Aztec marigold petal before sunrise. If he doesn't, then he will become one of the dead. Right away, Imelda offers her blessing, but under one condition. Miguel has to stop his musical pursuits. Miguel denies her blessing, and goes on an adventure to find Ernesto so he could give his blessing.
During the adventure, Miguel finds out a lot about his family history, and what kind of a person Ernesto really is.
There are a lot of lessons in this movie.
One, family. Family is really important. They will always be there for you no matter what.
Two, the truth will always come out. Miguel finds out a lot about his family, and about what really happened. The truth was able to help out him and his family. They were able to be set free by the truth.
Three, forgiveness. Even in death, Imelda was still bitter and angry with the musician that left her. It took Miguel coming in from them to even talk. At first, Imelda was only willing to help, but to never forgive, but by the end, she was willing to forgive. The truth also helped in this situation.
In my opinion, it's a good movie. It does not disappoint. It kept my attention the entire time, and I was never bored with the movie. The movie is really colorful, and the music is pretty catchy. The characters are relatable. They make you laugh, angry, and cry. It's a good movie to watch with the whole family.
On a scale from 1 to 10; I would give it an 8.
Source: wiki