Hello again, "Bachelor" fans. What a wild summer it's been watching "Bachelor In Paradise"! Out of all the "Bachelor" shows, this one is definitely the best. 'The Bachelor" is entertaining, and "Bachelor Winter Games" was something new and fun, but something about "Bachelor In Paradise" makes me so much more invested in all of the relationships that form.
This season had an amazing group of "Bachelor" alum that made every moment amusing. That being said, there were a lot of good times and a lot of bad times. Nevertheless, I will always watch, no matter how corny the content gets.
1. Worst: Watching Tia be so hung up on Colton.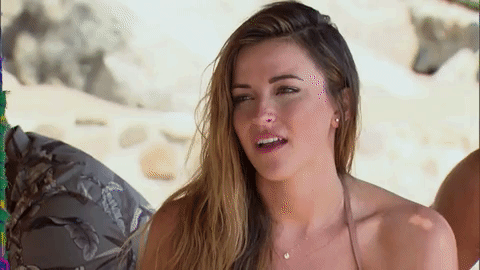 Tia? Cool girl. Watching her obsess over a guy we all know she'll never end up with? Yikes.
2. Best: When Colton FINALLY told her he isn't on the same page.
We ALL saw this coming from the start. He's a good guy, but he was never 100% into his relationship with Tia. I'm just glad these two are finally at a good place.
4. Best: When they got back together.
Thank God Kendall finally came to her senses. Here's hoping these two grow old together while managing a grocery store.
5. Worst: When Shushanna used her witch powers for evil and not good.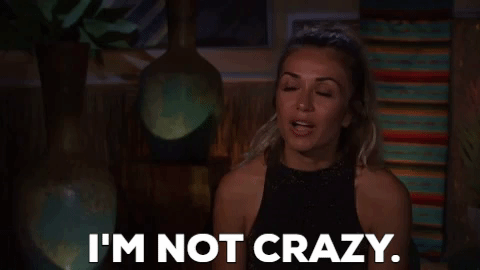 Burning Kamil's picture in the fire was definitely some kind of crazy voodoo. Shushanna was also extremely rude in only calling Annaliese "the blonde girl".
6. Best: When Shushanna and Robby got together because they're both awful and deserve each other. 
I was about to throw my remote at the TV when I saw Robby walk into Paradise. The only thing that made it okay that he was there was when he took Shushanna on a date.
7. Worst: Not seeing nearly enough Wells this season.
ABC, you really messed up here. Who doesn't love Wells?
8. Best: Getting the addition of Yuki as a bartender.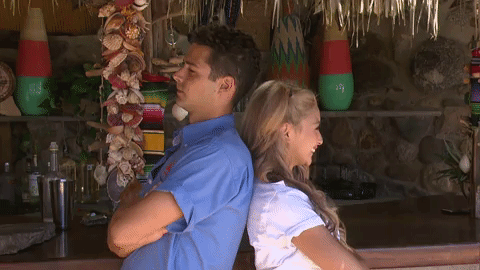 Yuki cracked me up on "Bachelor Winter Games" and seeing her trying to bartend was just as hilarious.
9. Worst: Not knowing why the hell Kevin broke up with Astrid, AKA a goddess.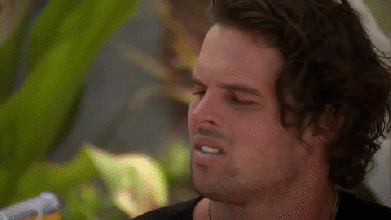 They were so perfect! It was so hard to watch Kevin struggle, mainly because he's the ultimate bae.
10. Best: Seeing that the two have worked things out and are back together.
Hottest couple alive! Am I right?
11. Best: When John became the new kissing bandit.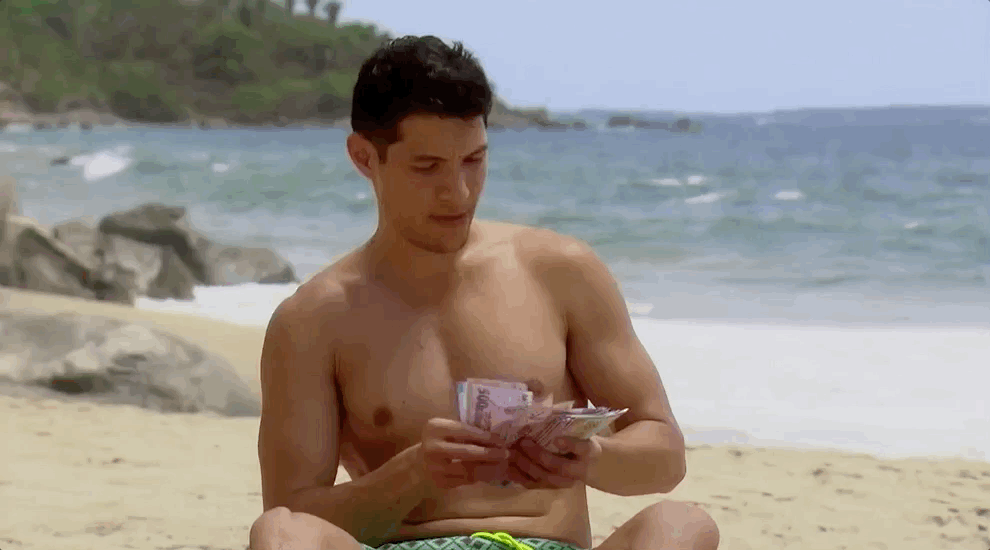 Who knew that this guy could be such a player? I think he kissed almost every girl in Paradise. Go, Venmo John!
Worst: Remembering that Arie used to be called the "kissing bandit".
Ew. I cringe just thinking about him.
13. Best: When Christen AKA Scallop Fingers came back to find love.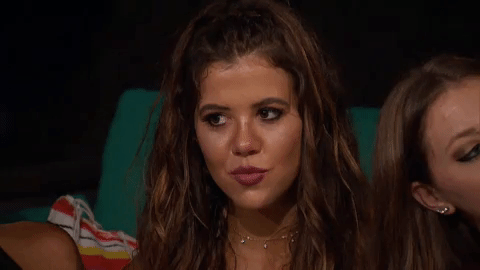 Maybe this time it will work out for her!
14. Worst: Watching Christen fail to find love for the millionth time.
Damn it. It's like a never-ending cycle. Hope you find it one day, girl!
15. Best: Seeing Jordan so happy with Jenna and realizing he isn't as evil as he was portrayed on Becca's season.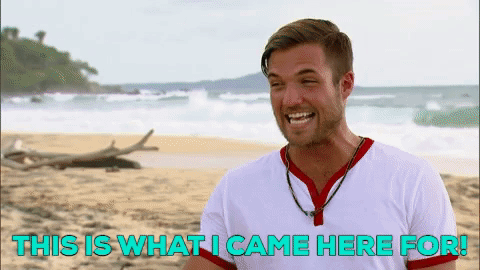 These two were literally my favorite couple. I got chills when Jordan got down on one knee.
16. Worst: When Jenna cheated on Jordan after they were engaged and set a wedding date.
Although she commented on these accusations saying it didn't happen, the pair isn't together anymore. My heart breaks for Jordan and I hope he can find some peace in all this. Thanks a lot, Jenna!
17. Worst: How uncomfortable Kevin was watching his ex, Ashley I, get engaged.
I was so beyond excited for Ashley and Jared, but felt so bad for Kevin. He obviously still holds the breakup with her close to his heart.
18. Best: Finally seeing Ashley I get engaged to a great guy like Jared.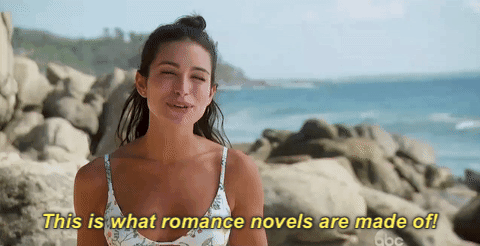 No more tears! Finally! A happy ending that Ashley I deserves.
19. Worst: Cringing at every single thing Annaliese said.
She was in way too deep. She said she'd say yes if Kamil proposed, but we all knew that was NEVER going to happen.
20. Best: Kamil breaking up with her, FINALLY.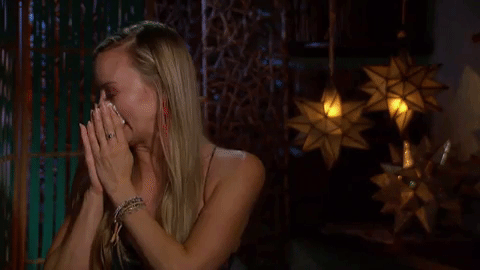 He was a jerk when breaking up with her, but she would've never got what she wanted if she stayed with him.
21. Worst: Any moment Grocery Store Joe wasn't on the screen.
I could easily just watch a reality show with Joe and Joe only.
22. Best: Grocery Store Joe's smile.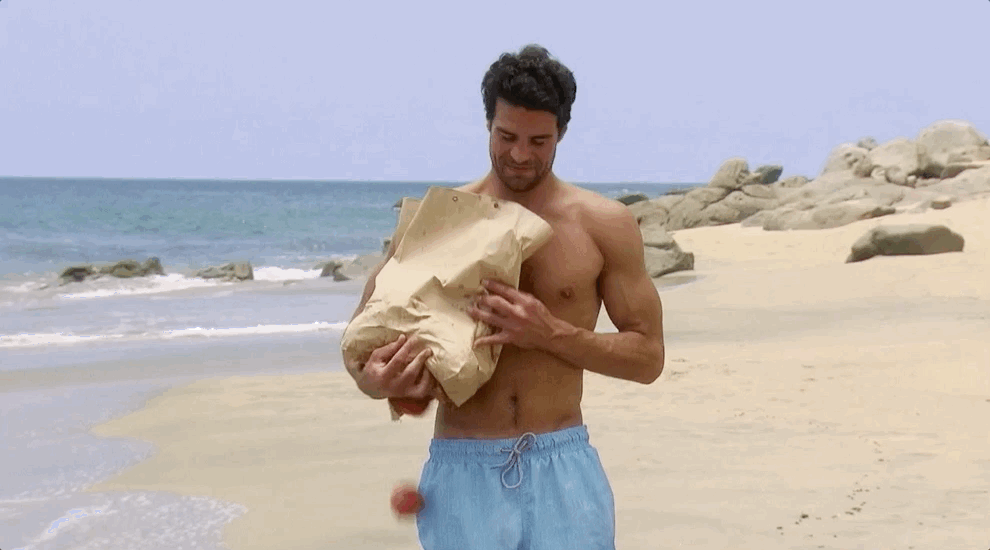 THAT SMILE IS LIKE MAGIC. I literally melt. Anyone else wishing they were Kendall?
23. Best: Krystal and Chris being the only relationship to lead to a successful engagement.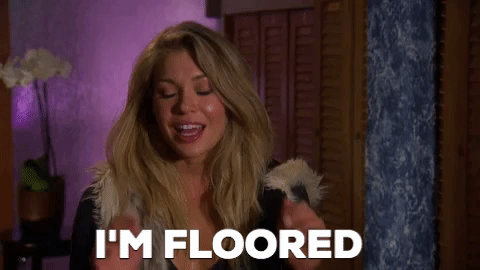 Two villains found love with each other, and they seem oh so happy. Hopefully, they're in it for the long haul and can join Carly, Evan, Jade, and Tanner as "Bachelor In Paradise" royalty.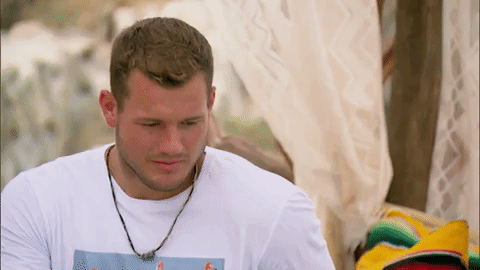 That's it for now, "Bachelor" fans! See you in January for another round of Colton trying to find love. This should be interesting.