It all started in 1947, the very same year that its namesake movie debuted. Bob Hosier, a then-teenager residing in the Hampden section of Northeast Baltimore, decided to hang a string of lights on a tree in the front yard of his row home, and the rest was history.

Now, each year, from the weekend after Thanksgiving until New Years' Eve, the ordinarily quiet block of 34th street in Hampden transforms into an over-the-top Christmas light display -- a true "Miracle on 34th Street."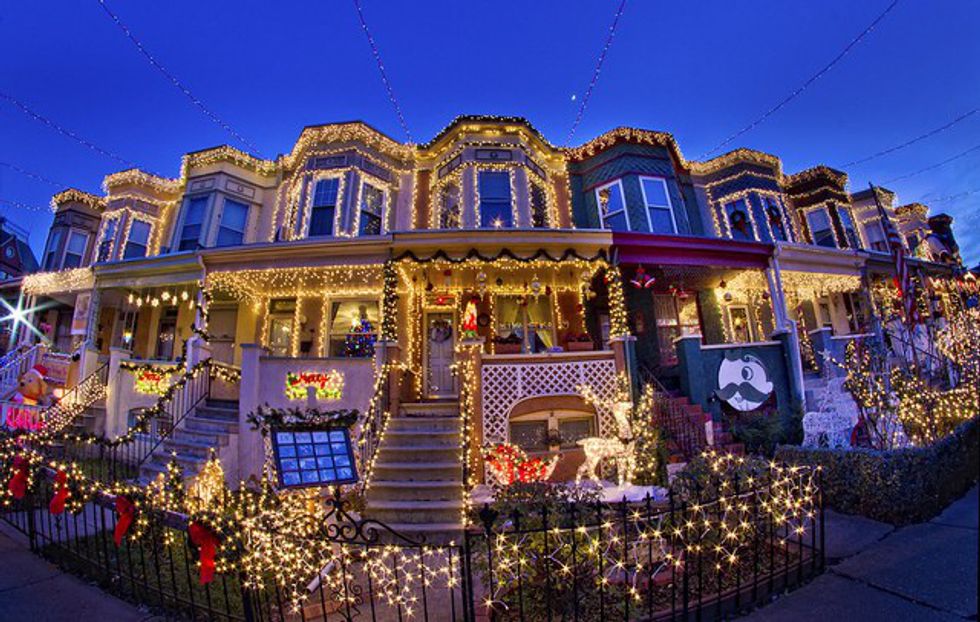 Crowds gather on this picturesque street to greet a timeless holiday tradition, as cheers and excitement disseminate through the jam-packed area with a mere flip of the switch. Lights not only cover the facades of the row homes themselves, but illuminate the sky above as they hang from roof to roof.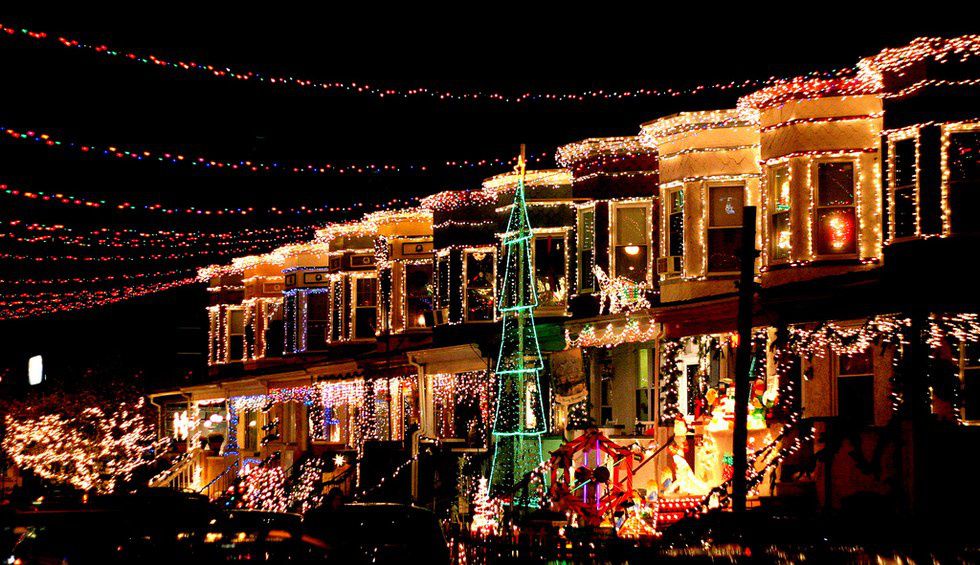 But these holiday decorations are not just your ordinary multi-colored bulbs on a string. On 34th Street you'll find houses with hubcap Christmas trees, bicycle wheel snowmen, peace-themed decorations, and light displays that pay homage to notable Baltimore icons: crabs, National Bohemian beer (aka Natty Boh), the Utz girl, and of course, the Ravens and Orioles. Walt Disney cartoon characters and Hanukkah menorahs light up front porches and lawns, but these houses would not be complete without their fair share of Santas and Frosty the Snowmans as well.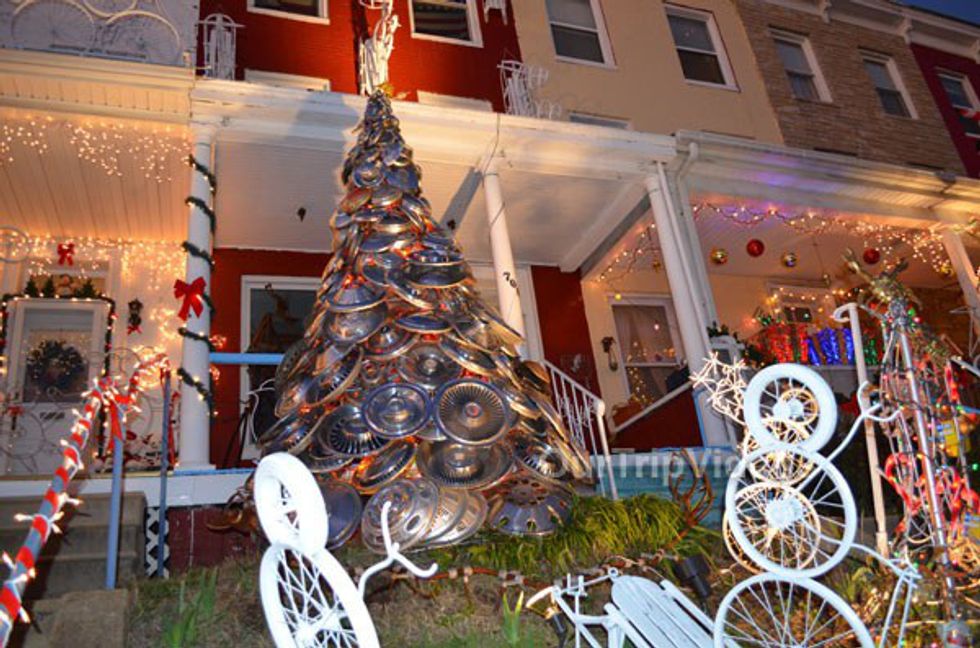 Each year I return, the lights never fail to amaze me. I wander up and down the sidewalks, gazing at the endless sea of illuminated houses. I "oooh" and "ahhh" at the unique and intricate fixtures, signs, and displays. I snap pictures of myself with my friends to capture the magic of it all. And I smile, thinking about how a simple string of lights could bring thousands of people together in one place, to celebrate the Miracle On 34th Street.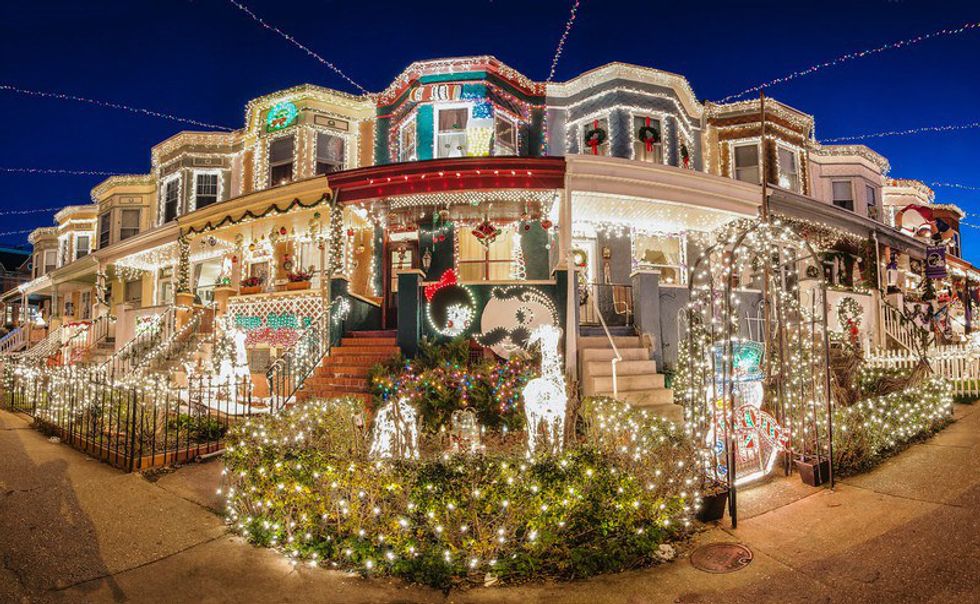 It's not just a season, it's a feeling.