Are your YouTube suggestions full of Vine compilation recommendations? Do you still quote Vines like it's a job you'll never get paid for? Have you said at any point over the past year and a half, "Wow. I miss Vine"? Your mourning period is over because I have just the book for you.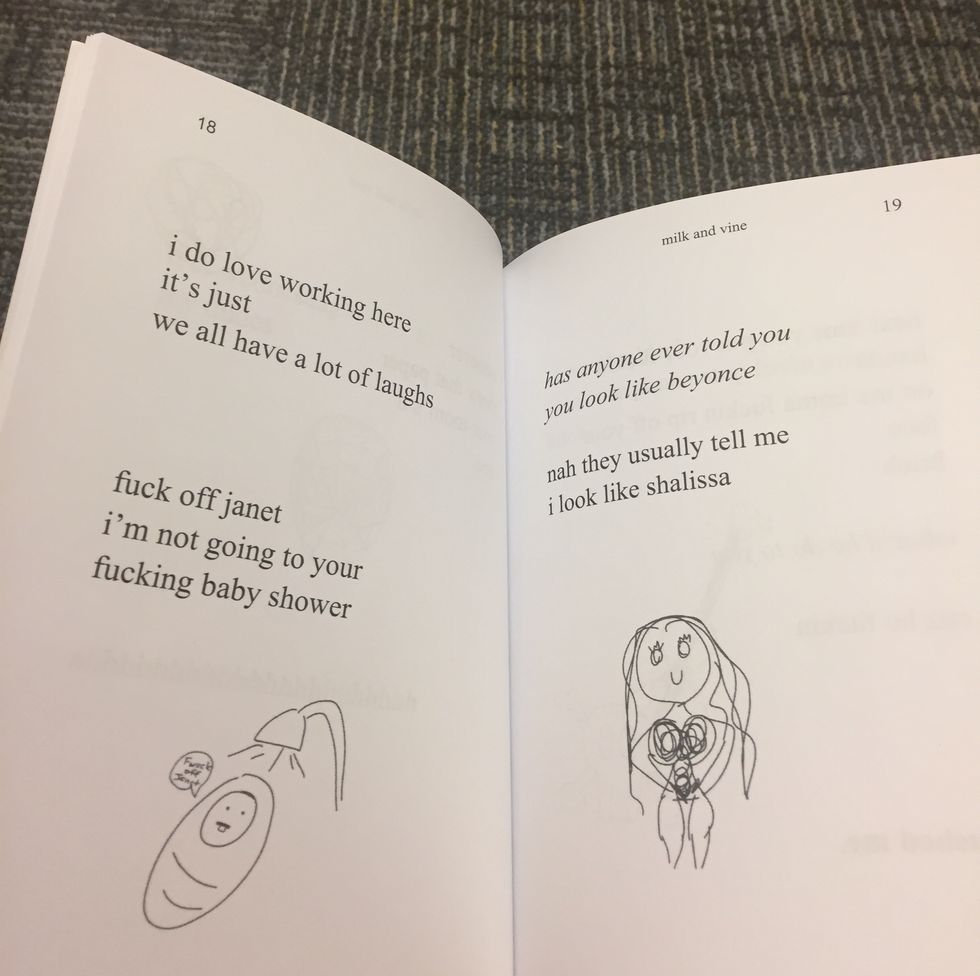 Amazon's current #1 bestselling book is "Milk and Vine" by Adam Gasiewski and Emily Beck. Written in the same style as Rupi Kaur's poetry anthology "milk and honey", this short book does everything Kaur did, but better and with marginally less controversy: because the couple never expected the book to get big, they did not plan to compensate the original Vine artists. However, with that problem handled, the two plan to release another book quoting popular Tweets in Spring 2018.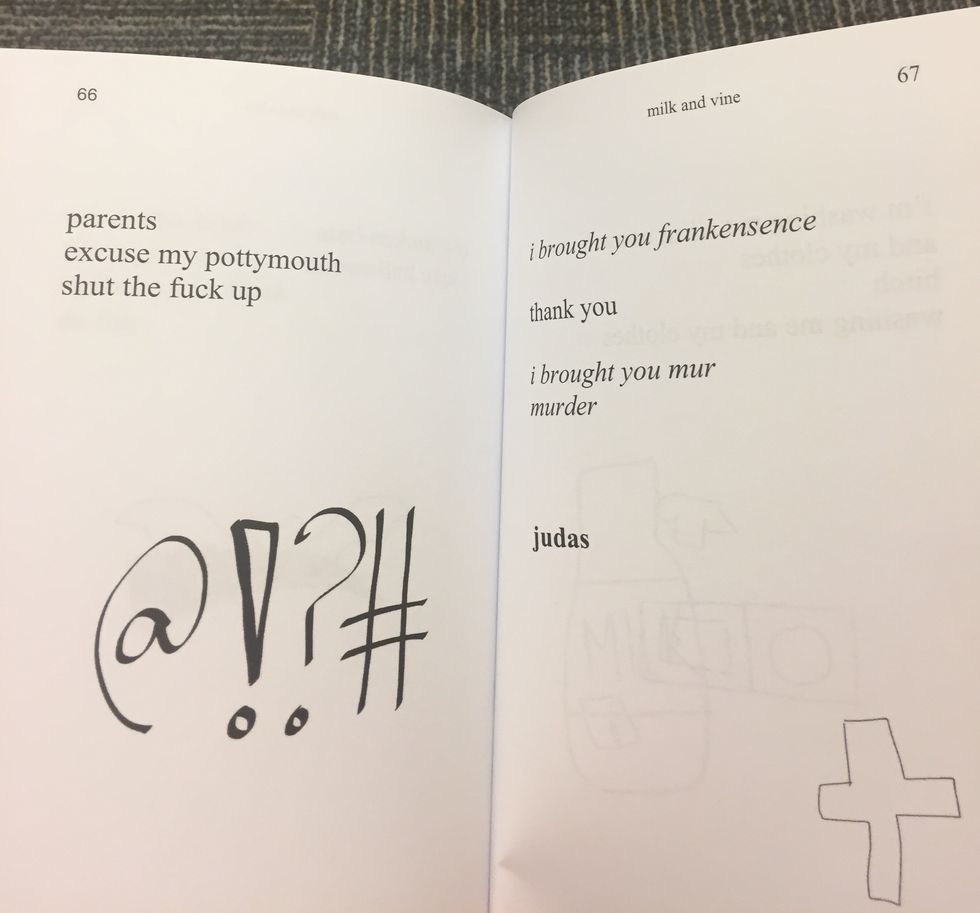 Emily explained how the book came about, sharing that "Adam was reading 'Milk and Honey' and he was like, 'Wow, this is pretty cool,'" Beck said. "He wanted to write a book and I was like, 'Why don't we just put Vines in it to make it funny?'"
This book has all of your favorite vines like Hurricane Tortilla, Iridocyclitis, Ms. Keisha, Shower Time, and, my personal favorite, Kyle.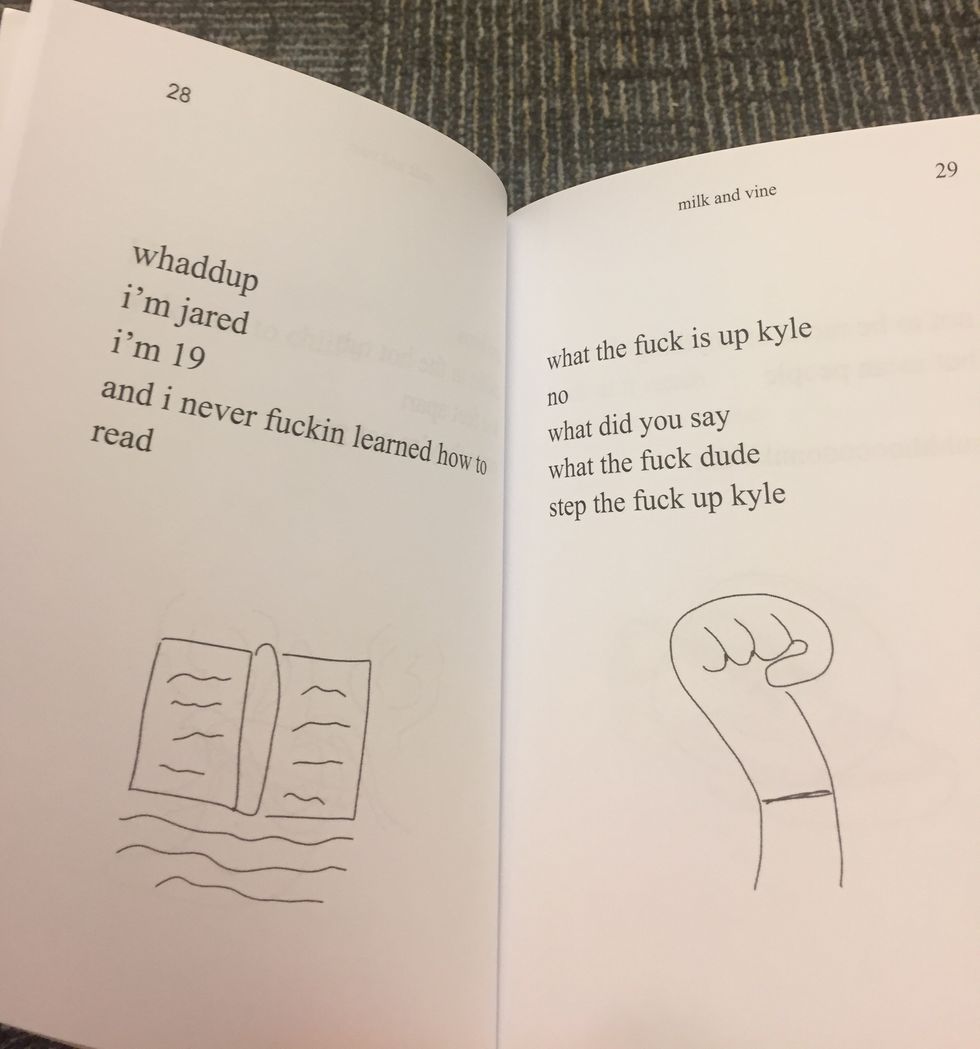 ---
I bought this book at the suggestion of one of my roommates after walked in on me watching three different vine compilations on three different occasions. The goal of self-publishing the book, in the couple's own words, was "just trying to get this book into the hands of as many people as possible, to preserve the culture that Vine fostered" (x). This message is clear by the back cover which reads "Vine/ may have died/ but our love for it/ never will. Just six seconds/ defining the legacy/ of our generation."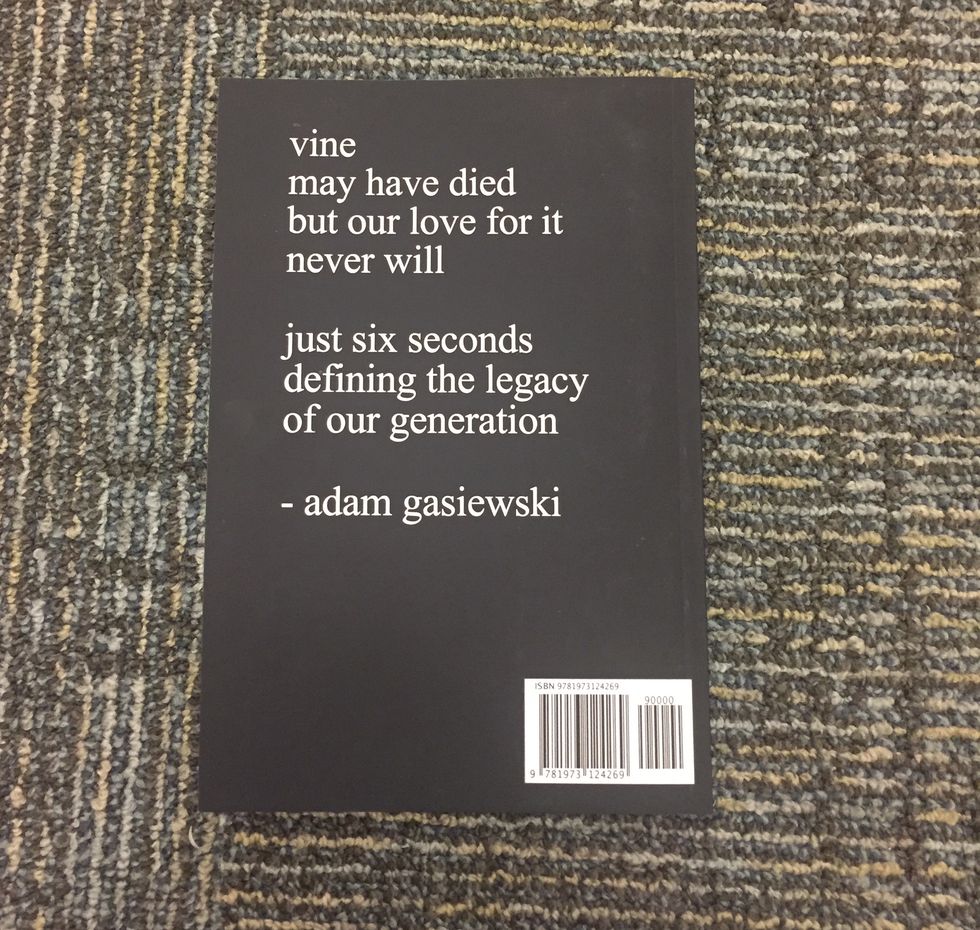 What started out as a joke evolved pretty quickly when Adam and Emily woke up to find their book was number #1 on Amazon's bestseller's list. According to one interview conducted by a student at their school, the couple had the book written, formatted, and published on Amazon in three days. PS the two are in their first semester of their freshmen year at Temple University, in case you wanted to be any more in awe of the phenomenon.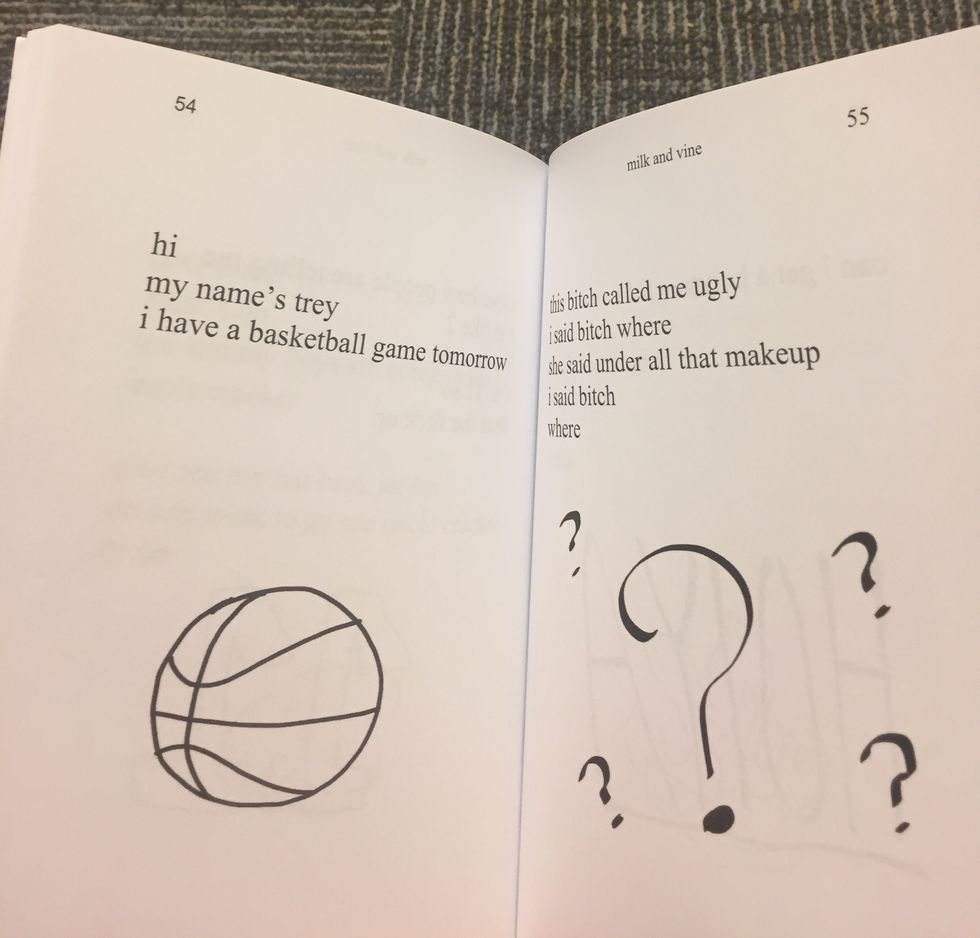 Buy your copy of "Milk and Vine" here, and fast; with rising popularity comes rising prices. The book was originally priced around $2.39, but when I bought my copy it was already close to $4.00. It's the perfect holiday gift for that one friend who always has the perfect Vine reference available on hand.