Whether you're visiting for a day or have lived in Michigan for your whole life, there are many must-see locations including Mackinac Island, Turnip Rock, and Grand Haven. This list of locations will open your eyes to the many adventures lying ahead of you. So grab your luggage, hop in the car, and check out these places!
​1. Turnip Rock (Port Austin)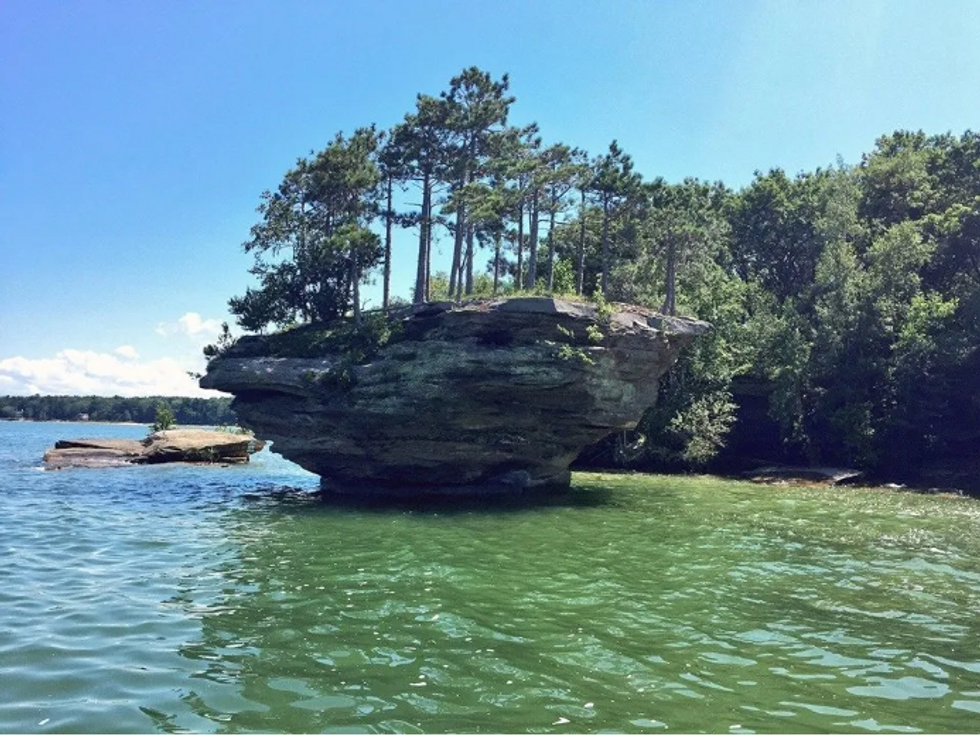 Kristen Rumon
The waters of Lake Huron have eroded a piece of land to form a unique turnip shape, which is why it is known as Turnip Rock. Over the years, turnip rock has gotten a lot of publicity and has been featured in several Michigan based magazines.
The water is shallow around the rock and often times you are able to walk around and even explore the nearby caves. This piece of land can only be accessed by water, so grab a kayak and start paddling!
2. Caseville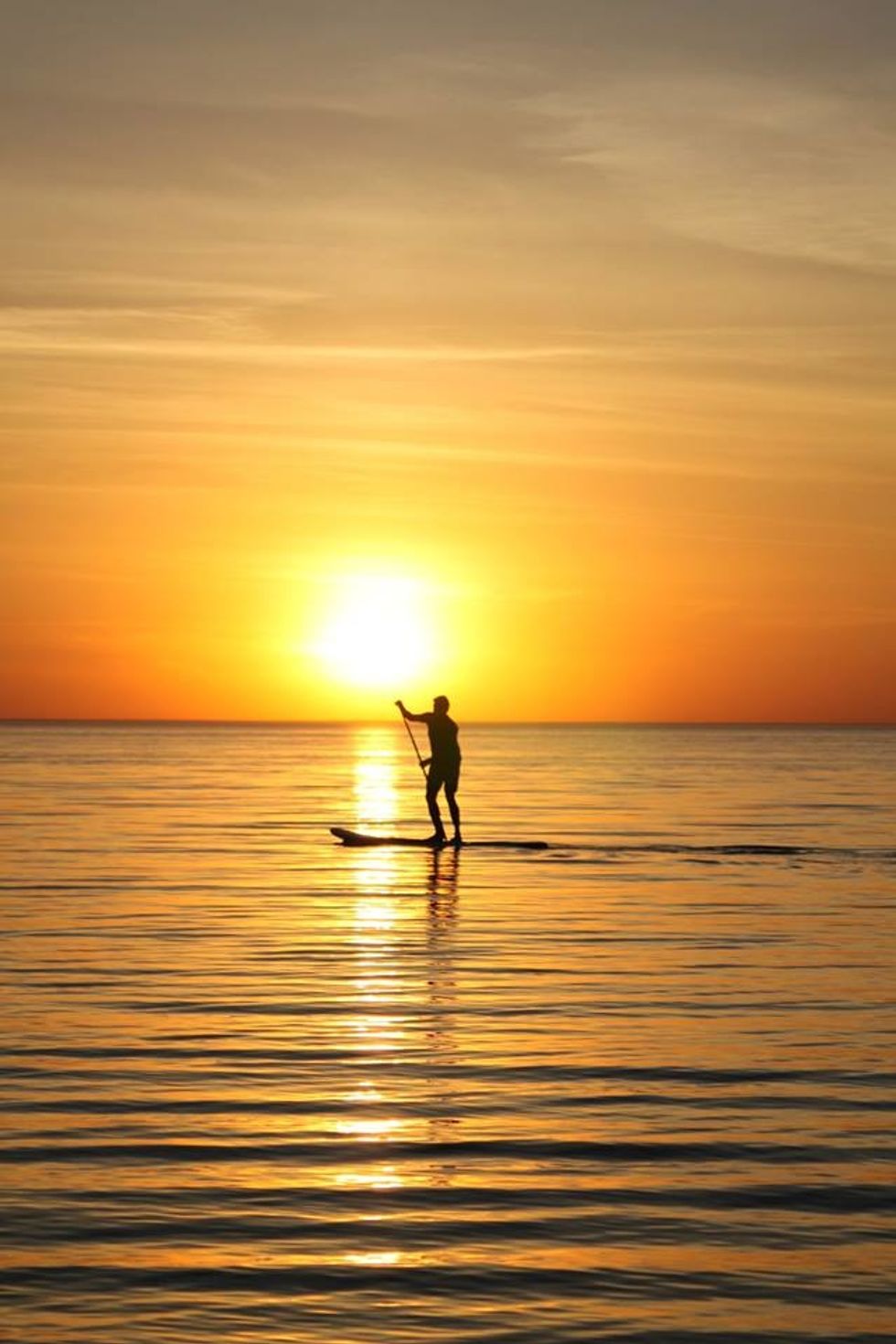 Kristen Rumon
Caseville is a town located right on the "tip" of the thumb that offers beautiful views and lots of family fun. Every year Caseville holds an annual festival called "Cheeseburger". The festival brings games, music, and great food to the area. You can relax at Caseville's several campgrounds or lay out on the beach. Visit during the fourth of July and you're sure to see tons of fireworks. This place is truly paradise!
Boyne Highlands (Harbor Springs)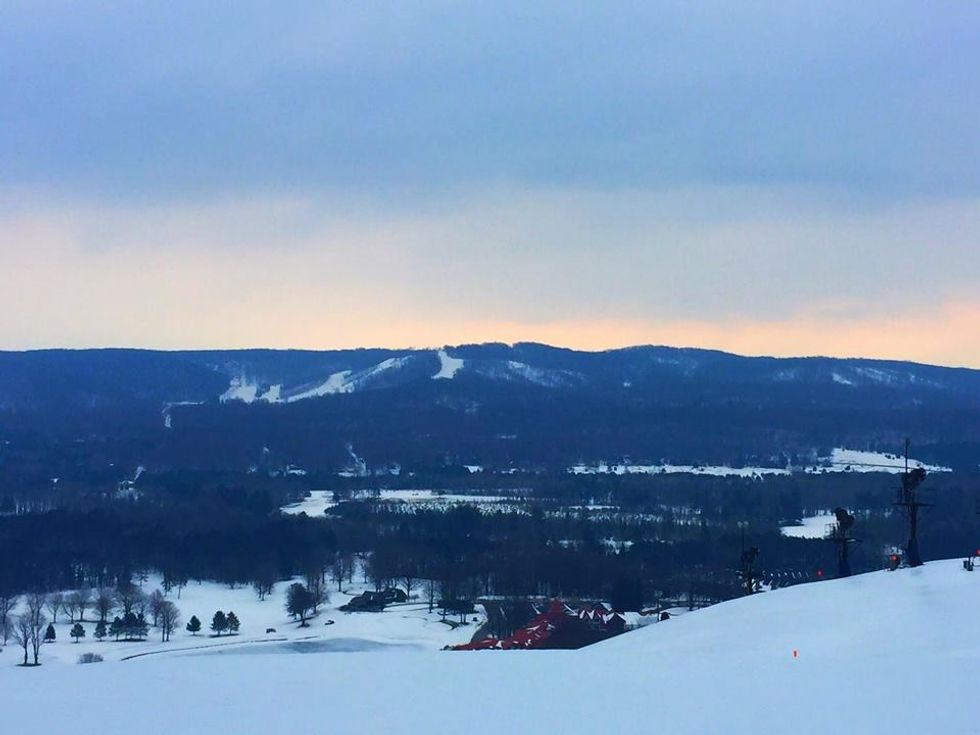 Kristen Rumon
Boyne Highlands ski resort is known for amazing slopes, snow tubing and much more! If you reach the top of the mountain, you can catch a view of the Mackinac Bridge! Don't feel like skiing? Take a break and visit the on-site spa for a massage. During the warmer months you can gaze at the beautiful mountainous views and play a game of golf.
4. Frankenmuth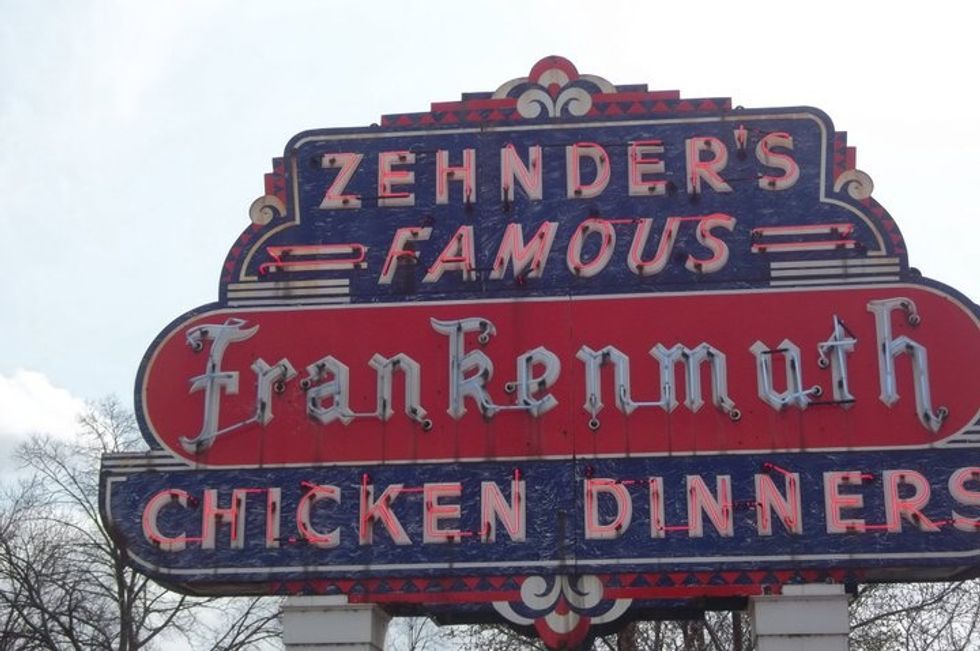 Kristen Rumon
Frankenmuth is a town that will take you back in time. This town looks like an old German village and has a very unique architecture. Want to know what Frankenmuth has to offer? Visit the worlds largest Christmas store and hop on the riverboat for a ride down Cass river. Enjoy the famous chicken dinner at Zehnder's and don't forget to go for a horse-drawn carriage ride!
5. Grand Haven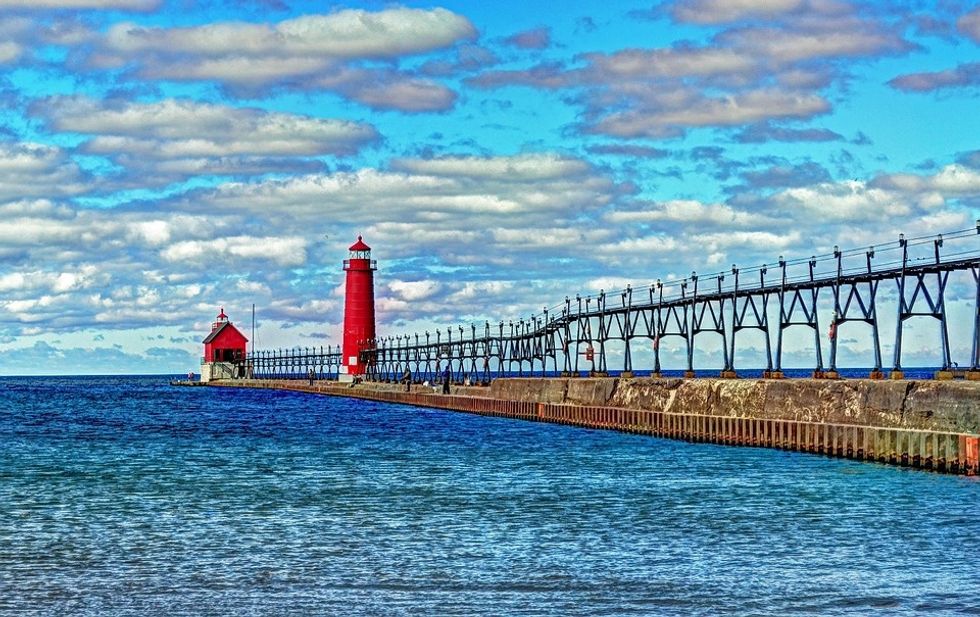 Grand Haven is located on the western side of the state and borders Lake Michigan. This town offers tons of things to do such as fishing, visiting the many beaches and lighthouses, festivals, parks, and much more. During the summer months you can take a Trolley and tour the town. There's so much to do you will not be bored visiting Grand Haven.
6. Belle Isle (Detroit)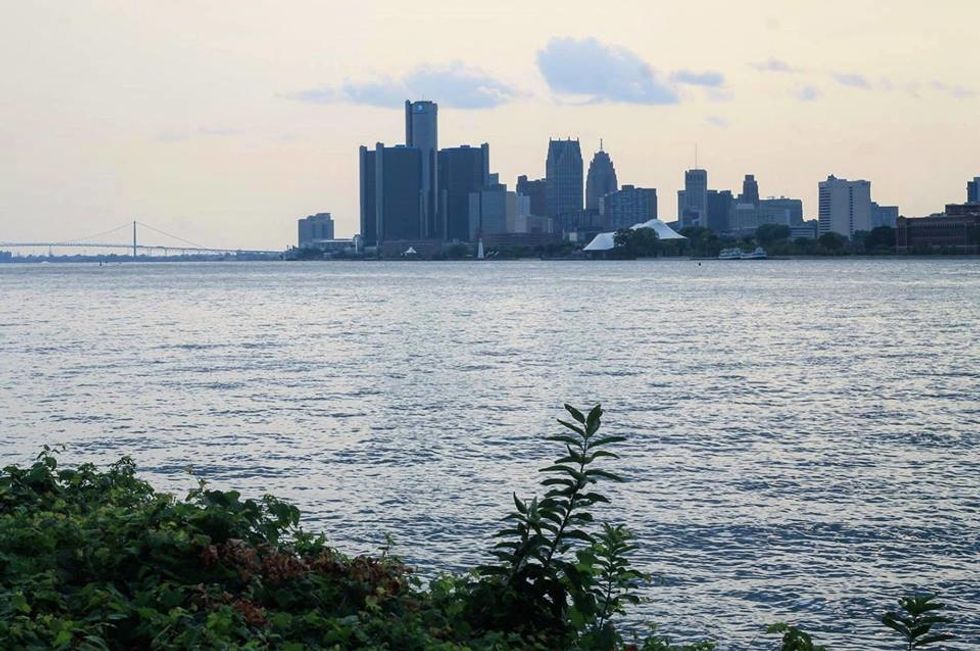 Kristen Rumon
Belle Isle is an island located right off of Detroit. The island offers views of the riverfront as well as contains the Nature Zoo, Dossin Great Lakes Museum, Anna Scripps Whitcomb Conservatory, the Belle Isle Aquarium, and much more! Take a ride down the giant slide in the summer or catch a break barbequing on the riverfront... you're bound to find something to do!
7. Dow Gardens/Whiting Forest (Midland)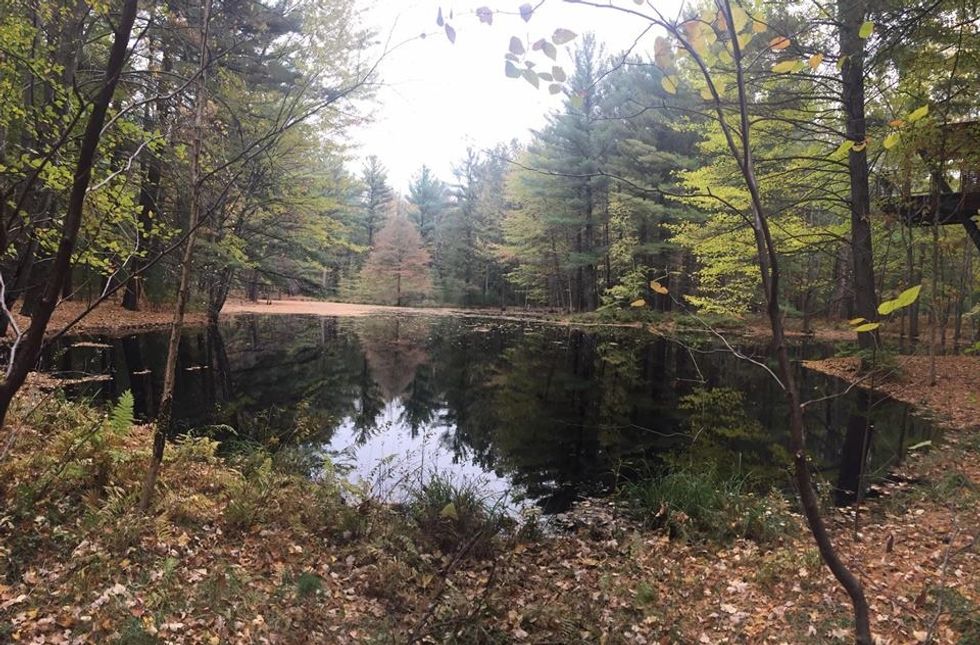 Kristen Rumon
Dow Gardens stretches 110 acres and is filled with flowers, plants, forests and water features. A day trip here will cost you $10 per person ($20 for an annual pass) and also allows you access to Whiting Forest, home of America's longest canopy walk (also ADA Accessible)! View the blooming flowers in the spring, or walk the canopy in the fall, any season is bound to be drop-dead gorgeous. There is a play scape for the kids and on-site Café so you can relax, grab a sandwich, and drink a hot cup of coffee.
8. Brockway Mountain Drive (Copper Harbor)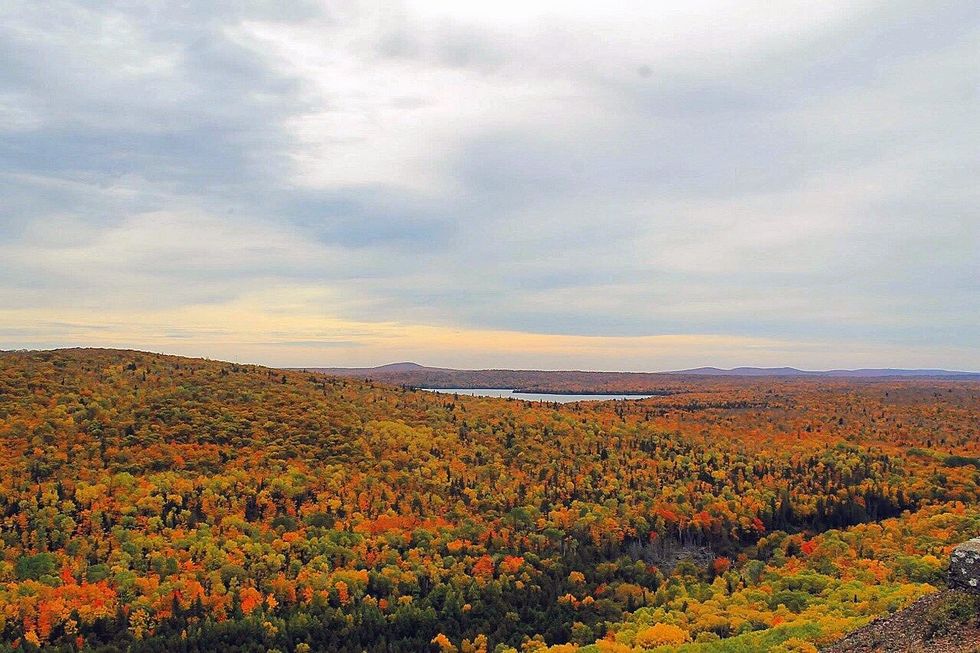 Kristen Rumon
Brockway Mountain Drive is located in Michigan's upper peninsula. The drive stretches about nine and a half miles and offers views of lake Superior and the surrounding forest. There are a few reserves within the drive that allow you to get out of your car to enjoy the view. No matter what time of year it is, this drive will blow you away with its beauty. In the winter the drive is closed, but you can snowmobile on the property.
9. Mackinac Island/Mackinaw City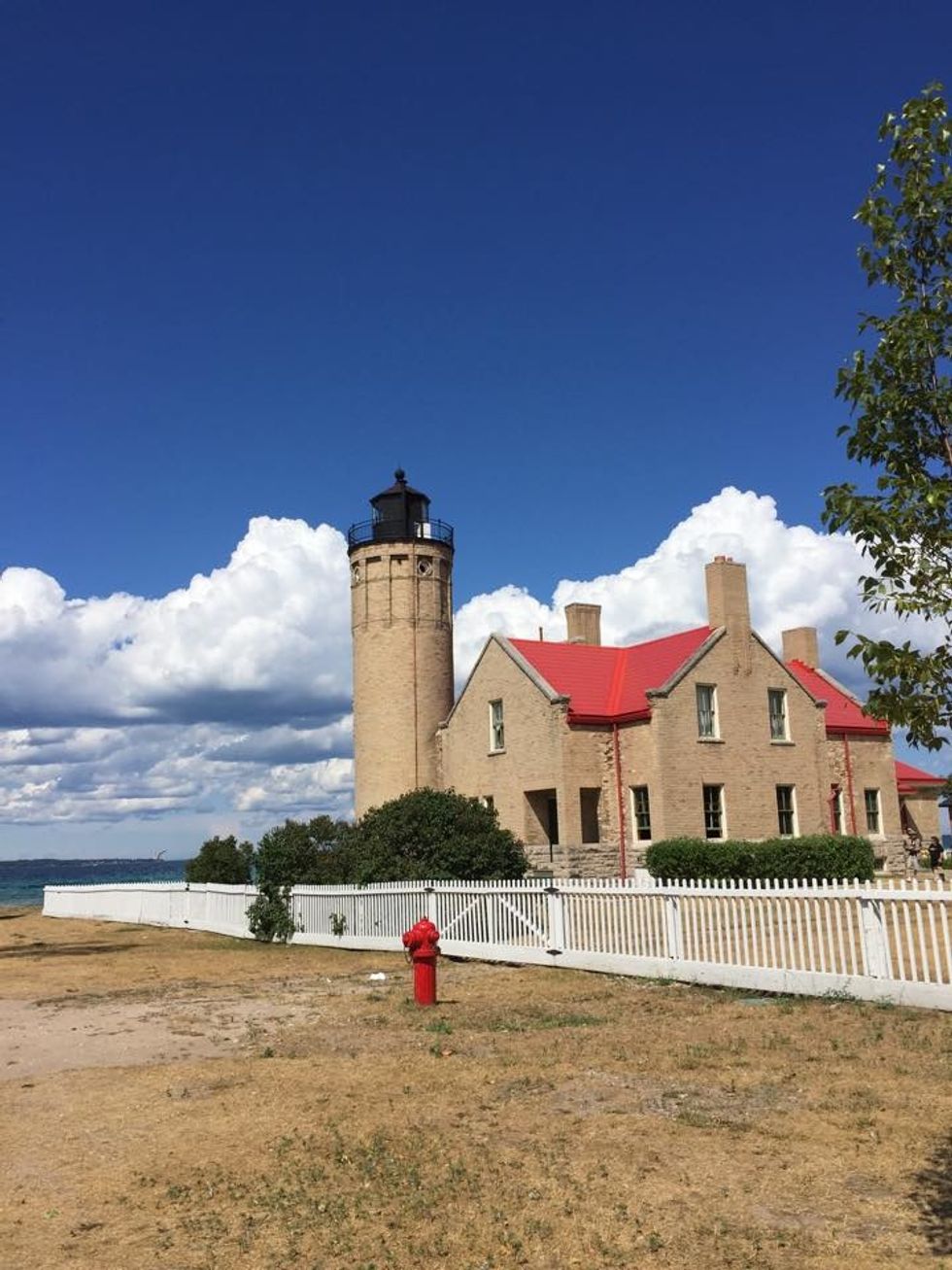 Kristen Rumon
Much like Frankenmuth, Mackinac Island and Mackinaw city are packed with things to do and things to see! Take a ferry to Mackinac Island, where no motorized vehicles are allowed! Bikes and horses are your only mode of transportation on the island, but stop by in the winter and ride your snowmobile to the few bars that are open year round. Mackinaw city has lots to offer including stunning views of the Mackinac Bridge and lighthouse.
10. University of Michigan Museum of Art (Ann Arbor)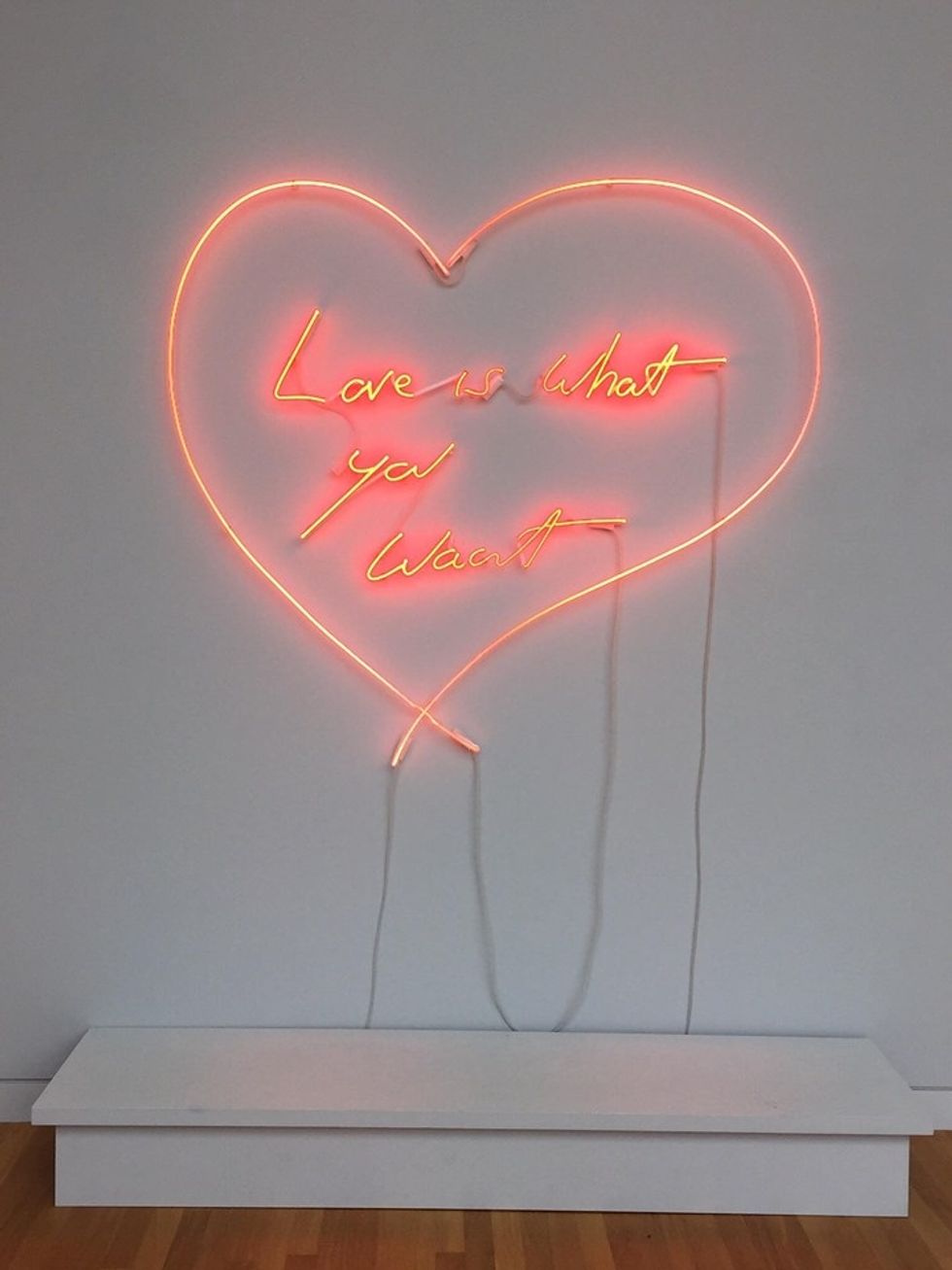 Kristen Rumon
The University of Michigan Museum of Art is located right in the heart of Ann Arbor. This museum is free and filled with art ranging from paint on canvas to neon signs. The well-known "love is what you want" sign is Instagram heaven and great for photos. The museum is within walking distance of the University of Michigan Museum of Natural History (also free),several restaurants, stores, and even the graffiti alley (filled head to toe with beautiful spray paint art).