Remember in the mid-2000s or so when tacky Christmas sweater parties somehow became a thing? When we were kids we saw our grandmas in thick knitted cardigans emblazoned with actual jingle bells and red rickrack and stifled groans when we were shoved into similar sweaters depicting massive ornaments on a tree. Then suddenly it became cool in a tongue-in-cheek way to don a tacky sweater for the holidays - the tackier the better! Actual working Christmas lights built into the sweater? Bravo! A Chanukah sweater with knitted dreidels dangling off the shoulders? Excellent.
Celebrating the idea that tacky, kitschy Christmas is now somehow chic, why stop at Christmas sweaters? Why not don a whole outfit dedicated to the most outlandish of holiday fashions? Whether you choose to wear your Stylishly Tacky Christmas Outfit to Disney World, to the mall to meet Santa, in your home decorating your tree, or in your annual family photo, here is where to find the best of the wonderfully tacky!
The Oblong Box Shop's Hostess Holiday Dress, $140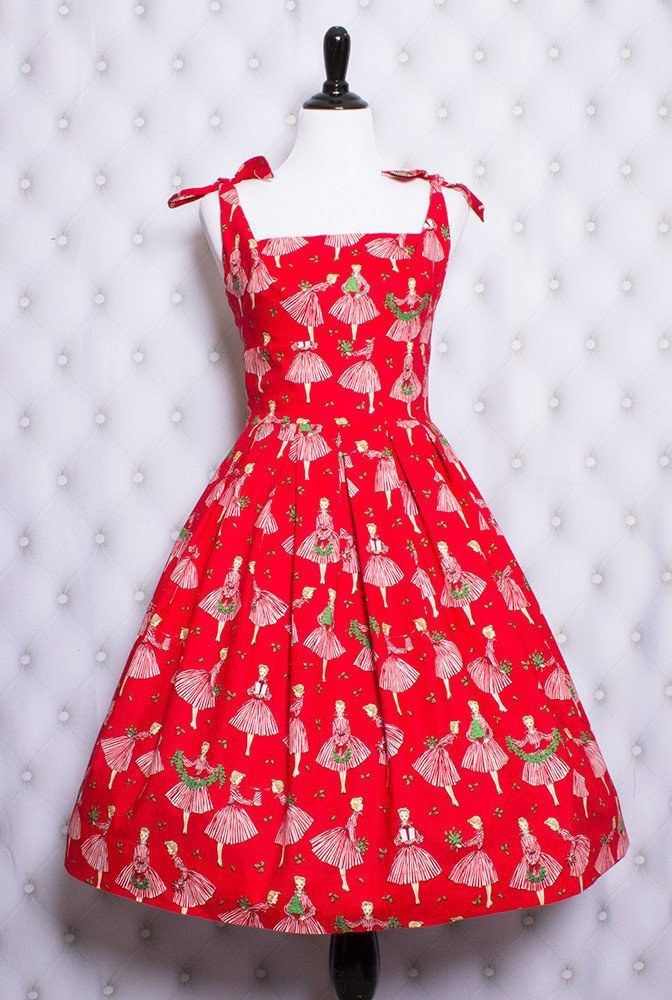 Look like you stepped right out of an actual vintage Christmas card in this frock depicting...well, girls wearing Christmas frocks! It's so meta and retro-cool all at once. The shoulder ties are a cute detail!

The Oblong Box Shop's Holiday Cocktails Wiggle Dress, $110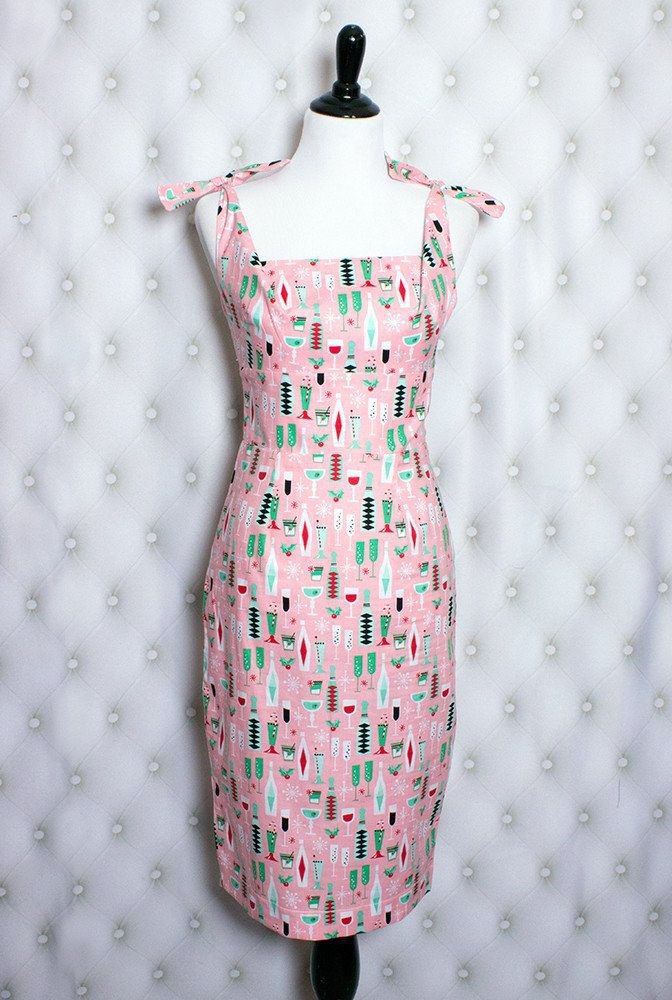 Look like you stepped right out of a "Mad Men" Christmas episode in a dress that would make Joan Holloway jealous! This dress would be a huge hit at a holiday party, cheekily referencing all the eggnog everyone is sure to down and ensuring very merry spirits all around.
The Oblong Box Shop's Kitschy Christmas Novelty Print Circle Skirt, $120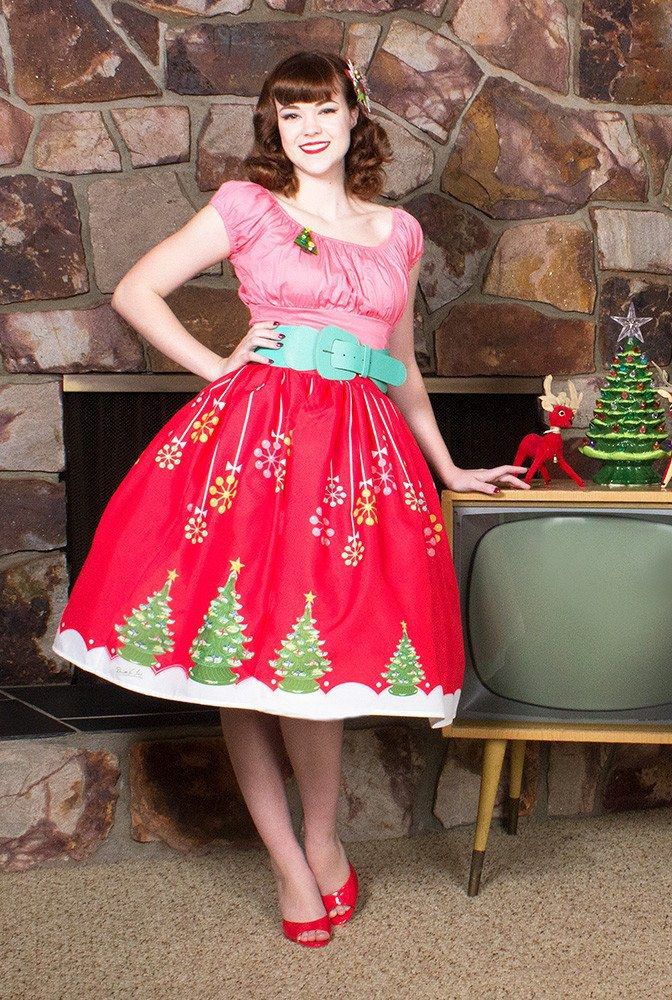 Maybe you're feeling a skirt rather than an entire dress? This skirt is perfect for you. All you need is a cute vintage Christmas brooch and a petticoat. Now enjoy flouncing around in public and make everyone wish they, too, had a border of Christmas trees on the hem of their clothing.
The Oblong Box Shop's Gold Lamé Double Cross Pinup Top in Gold, $45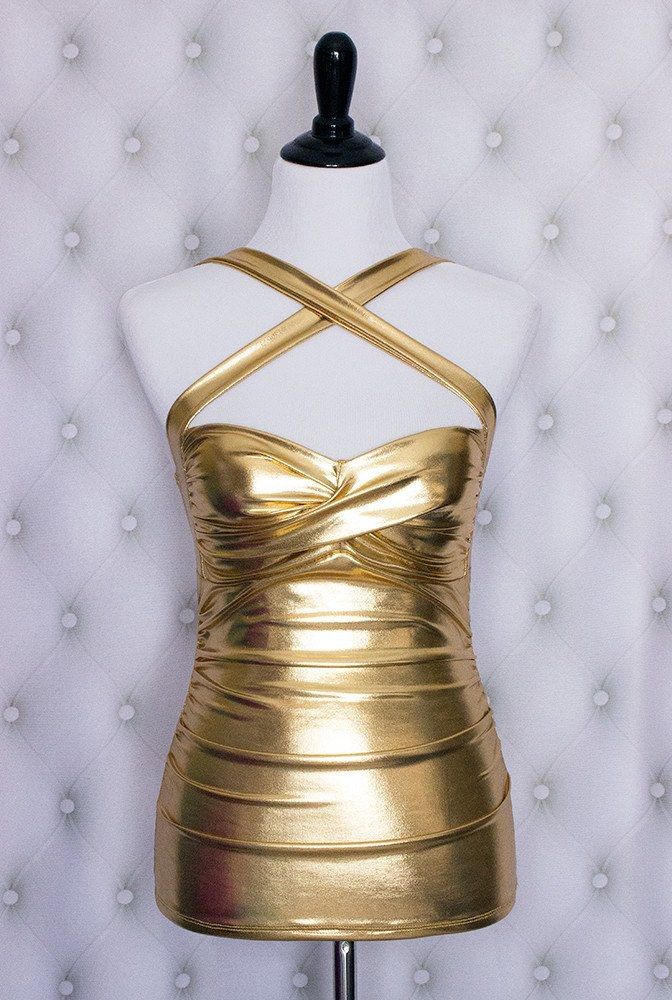 Gold lamé can sometimes be a questionable decision. Not, however, around the holidays! If you're not quite ready to take the plunge with a full-on kitschy novelty print on your clothing, start off small with this gold top! Pair it with a red velvet skirt for Christmas and a tight black pencil skirt for New Year's Eve - or go all out and pair it with the holiday printed skirt of your dreams!
Erstwilder's The Bite Before Christmas Gingerbread Brooch, $29.95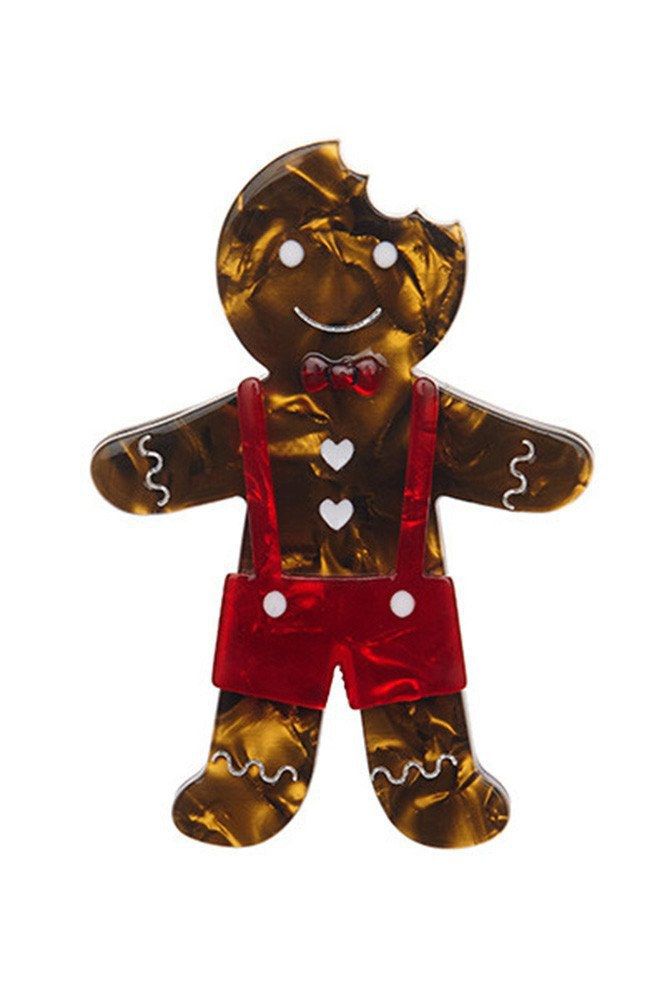 No tacky holiday look would be complete without the perfect accessories! Tacky Bonus Points if you pair this with a sweater that has actual gingerbread men emblazoned on the front and a headband with a big red bow.
Nothing puts you in the holiday spirit quite like a tacky sweater party, so if you're feeling festive enough, why not throw one? At the very least, you can RSVP knowing you'll have a truly killer outfit. Now that you're properly outfitted for the season, take on all the holiday parties and own your seasonal tackiness!