In 2014 and 2015, I was a huge Melanie Martinez fan. A lot of people are turned off to her music because of the way it is presented, but I am not one of them. I really value the art that she is creating, and I love looking for the meaning behind her songs and lyrics. I saw her in concert in 2015, and it was obvious that her stage presence was her genuine personality. She went on a small hiatus, and now after four years she's back. In the four years she was gone, I moved on to obsess over other artists, since I was unsure how I felt about her anymore.
During the #MeToo movement of 2017, Melanie was accused of sexual misconduct by Timothy Heller, another singer. Melanie fought back against the allegations, saying that she would never "be intimate with someone without their absolute consent". It was quickly discovered by fans that the accusations were false, and Melanie made another statement on Twitter, thanking her fans for helping her prove that the allegations were false.
Discovering that Melanie was falsely accused, I was ready to listen to her music again. In early September 2019, her latest album, K-12 was released. I have listened to it numerous times, and watched the hour and a half film she put out on Youtube, and I have to say I am obsessed. I think this new album covers a lot of important topics, and I wanted to share these thoughts. She sings about the issues outright, and isn't afraid to be transparent with her lyrics.
Orange Juice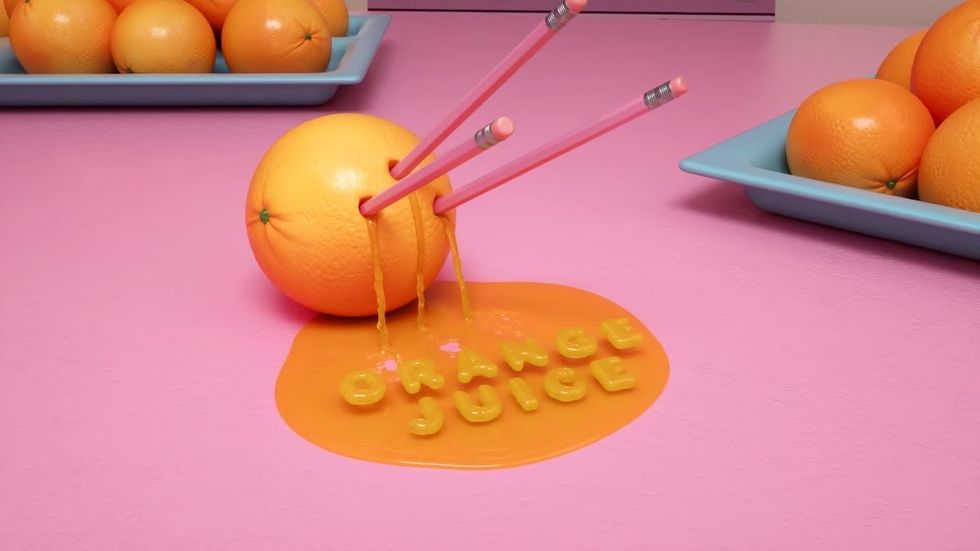 Melanie Martinez on youtube.com
'Orange Juice' is a song about disordered eating, specifically, bulimia. The song talks about how Melanie is sad to see her friend "turn oranges to orange juice" and "spitting it out" before she is done. The song talks about the struggles with disordered eating, and how if you are someone who struggles with it, you are constantly feeling you are not good enough. Melanie sings about how "your body is imperfectly perfect" and how "everyone wants what the other one's working".
Recess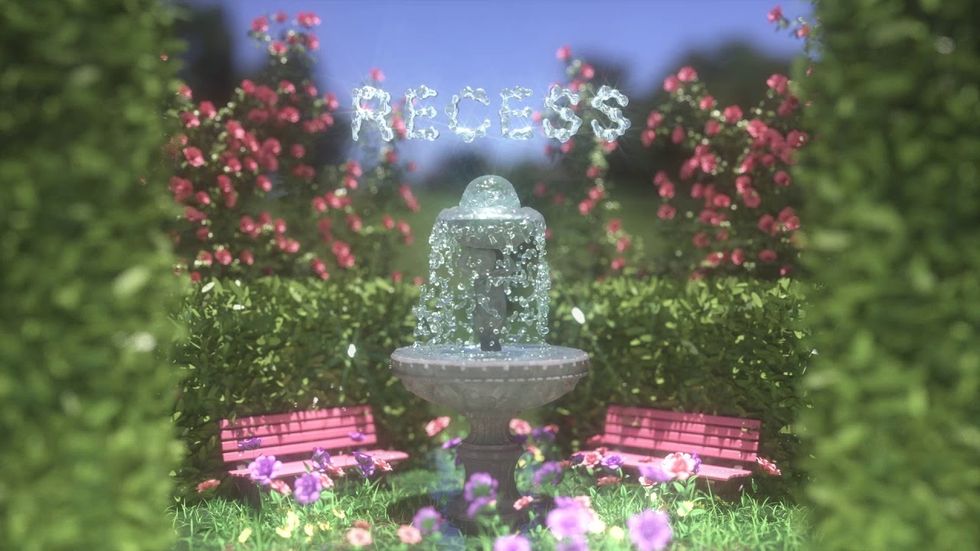 Melanie Martinez on youtube.com
Recess talks about the importance of prioritizing yourself and your mental well-being. Melanie tells her listeners that "people are gonna say if you need a break, someone will take your place. People are gonna try to tell you that you're fine with dollars in their eyes" but to remember to not "let them fuck you, honey". Basically, Melanie is talking about understanding that you are worth so much more than your success, and if you need to take a step back for whatever reason, you should be able to.
Strawberry Shortcake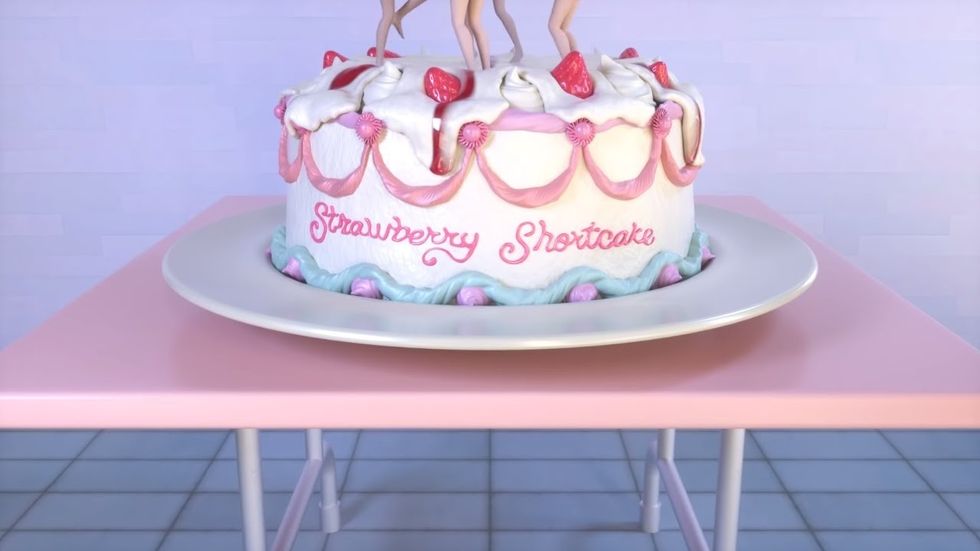 Melanie Martinez on youtube.com
Strawberry Shortcake is a song all about the unrealistic expectations put on women and rape culture. "That's my bad, that's my bad, no one taught them not to grab. Now, the boys want a taste of the strawberry shortcake". It's about a girl who is confused about societal norms, and why it is her fault for wanting to do whatever she wants with her own body. Especially with young girls, our society makes them feel like something is wrong with them if they aren't an ideal image. "Feeling unsure of my naked body.. Stand back, watch it taking shape… Wondering why I don't look like Barbie… They say boys like girls with a tiny waist". Our society needs to remind women that they should be able to do whatever they want, regardless of if a man will approve.
Music is not just about listening, but about hearing what the artist is trying to say. There are so many artists nowadays that have music that doesn't have any deeper meaning. I'm not saying that Melanie is the only artist doing this, but I really connected with her K-12 album and movie. She doesn't glorify the topics, but instead she lets the listener know that it is okay to feel that way, and that you are not alone.
Here is a link to the full album:
K-12 by Melanie Martinez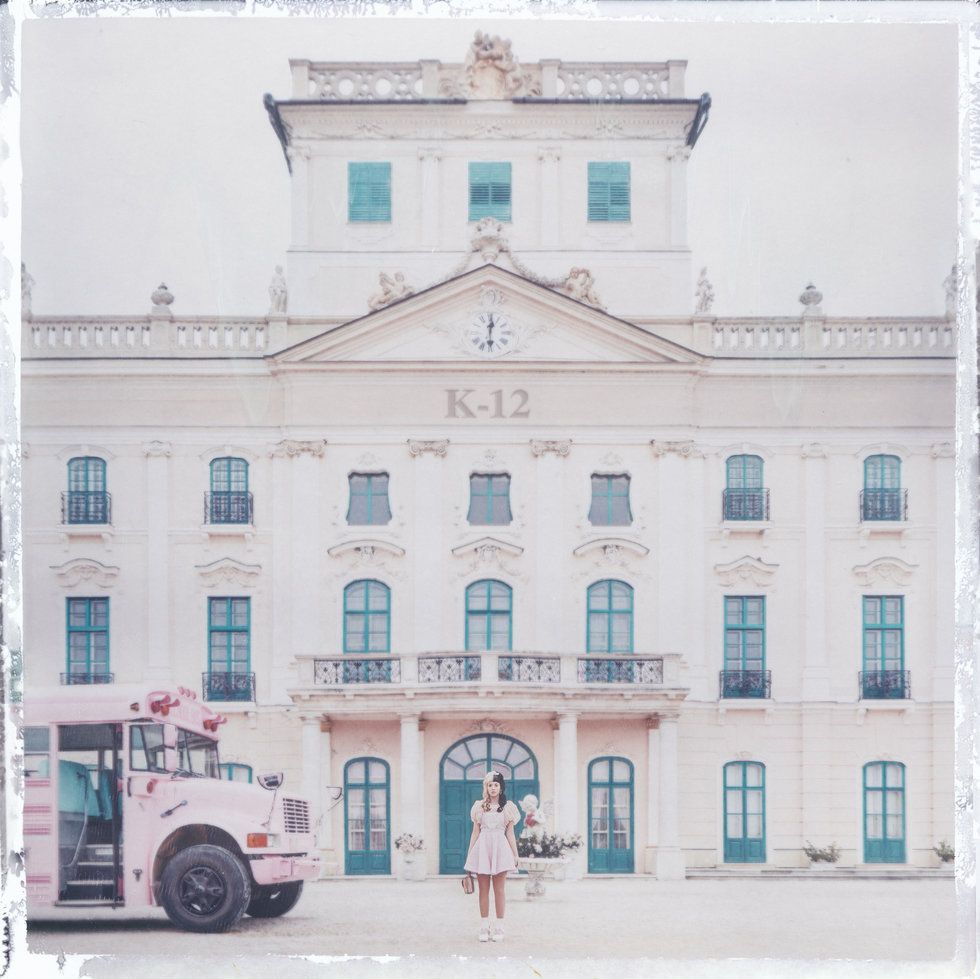 K-12 by Melanie Martinezmelanie.lnk.to
Preview, download or stream K-12 by Melanie Martinez