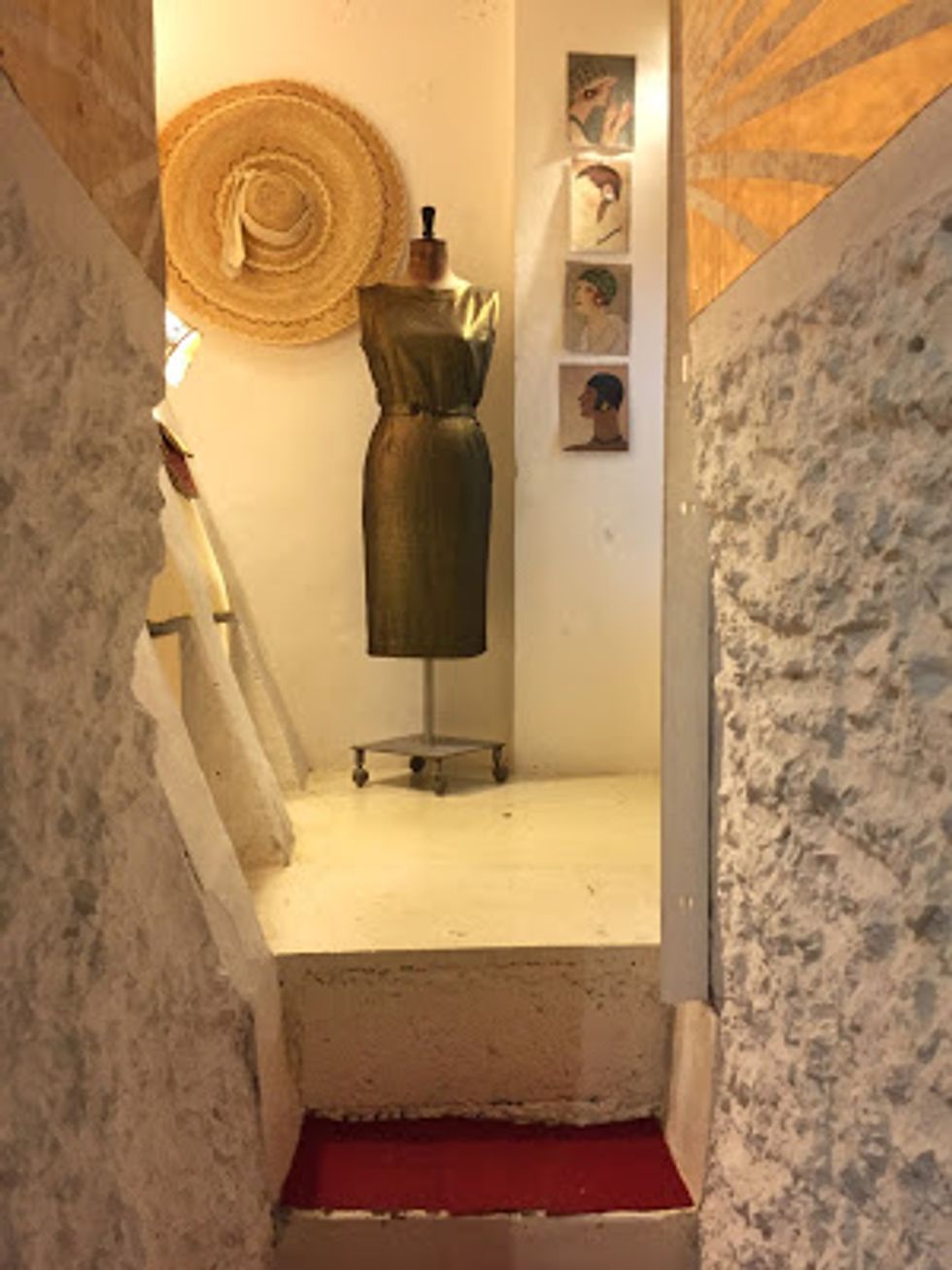 While enjoying my first hot night in Havana at Fabrica de Arte, I was told that there was a Cuban designer I had to meet! As my Ivy tour guide led me to this fabulous designer, I imagined an older woman, dressed in the most posh club outfit with sky-high stilettos sitting at a table surrounded by an entourage behind a velvet rope.
What I found was quite different. No entourage, no larger-than-life attitude, no endless flow of champagne. In lieu, tucked away in a little nook that was easy to overlook, was the young and lovely Maria Laura. Even more surprising was how elegantly this young designer had turned this little carved out room into a miniature boutique!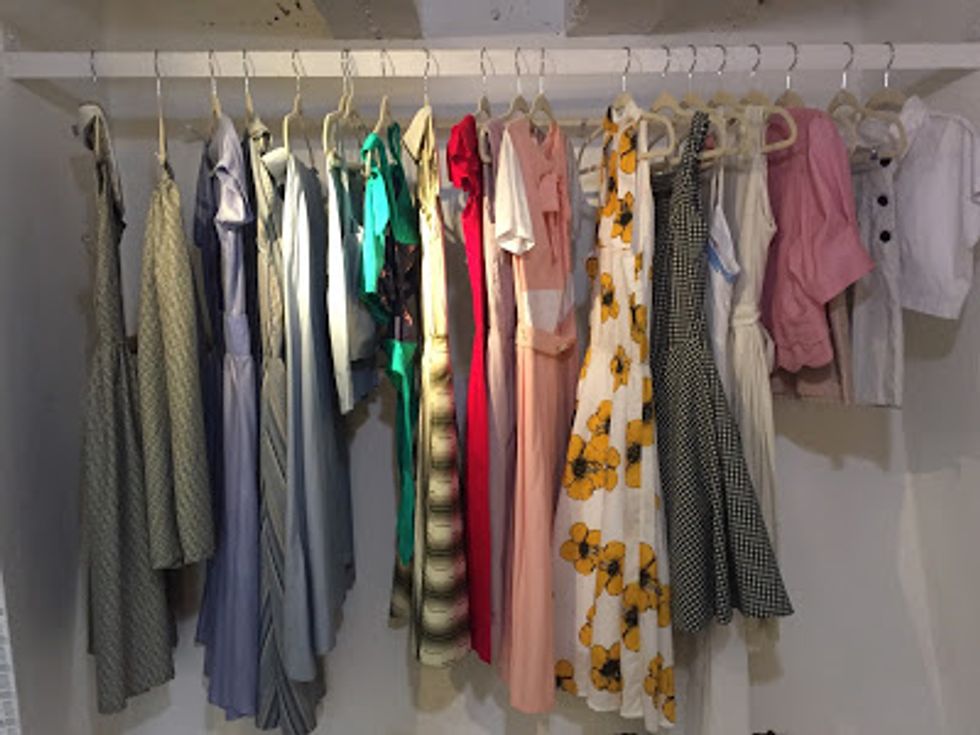 After introductions were made and the shop was perused, she agreed to answer a few of my questions. Our conversation went as followed:
Chic Observer: How long have you been designing?
Maria Laura: One year! I discovered that my grandma had some original [fabric] pieces. When she was younger, she would sew dresses for others. I thought that was amazing. When she died, I found all of her old stuff and thought it was amazing! I thought 'Women in Cuba should start dressing like that again.' The classic style, it's so charming!
CO: Who taught you how to sew/design?
ML: I don't know. I just liked it so I learned everything you need to learn when you start something new. How to speak to the people. How to ask them what they are looking for, what they want.
CO: How many of each piece do you make?
ML: I make one size of each,[but] I can fit a dress for you. It's like couture!
CO: How do you market/promote your designs? Do you have other stores?
ML: Just this store. No marketing or promotions really. I'm building a website that might be ready in December. People just come and see and like the objects. I don't really push anything.
CO: Tell me, what was your inspiration behind this collection?
ML: My inspiration is my grandmother. I've [also] investigated in the public library the 40's & 50's [style].
CO: Speaking of the 50's, Cuba is known for it's 50's style and old time feel. So is there 'vintage style' here? What does vintage mean or look like in Cuba?
ML: Everything goes together here. There's not really vintage fashion. Just whatever kind of works.
CO: Is designing all you do or is it just something on the side?
ML: I'm also an actress! It's very different [but] it's perfect to get the best of both worlds.
CO: Can you show me your favorite piece in the collection and tell me why you love it?
ML: It's this one! Original fabric from 1960. I [actually] won't sell this dress, it's very special for me. It's one of my grandmother's pieces.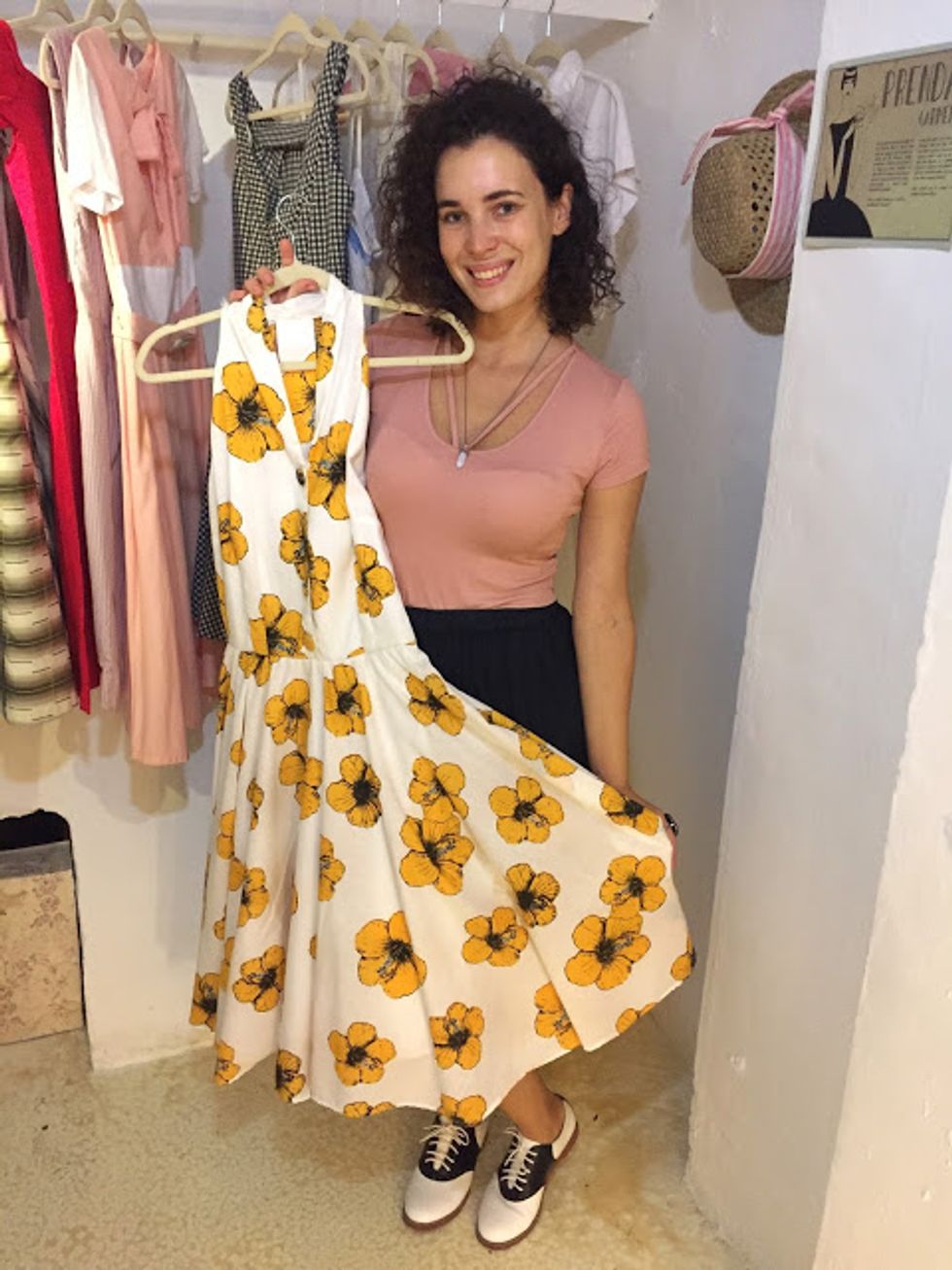 With everything from dresses, tops, hats and accessories, El Encanto Atelier is the perfect place to pick up haute custom made pieces.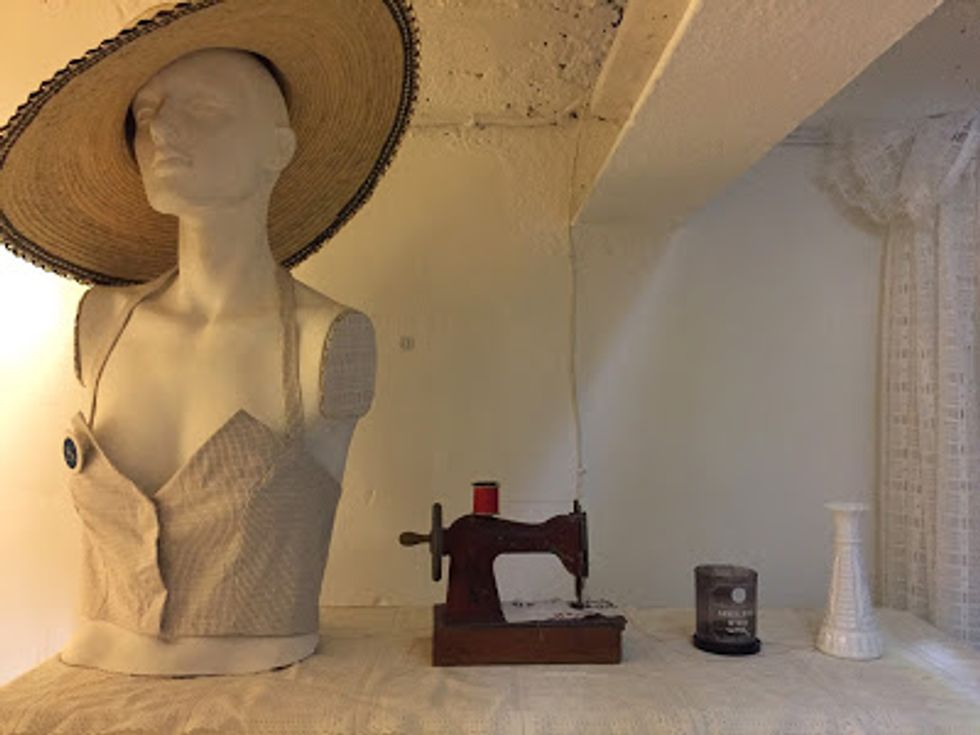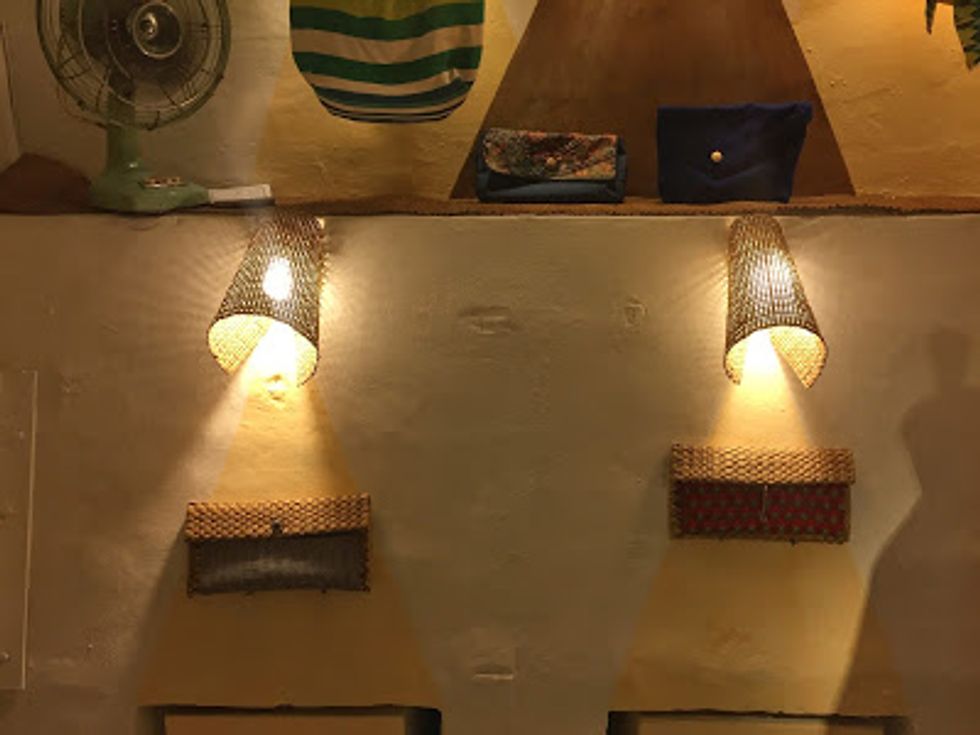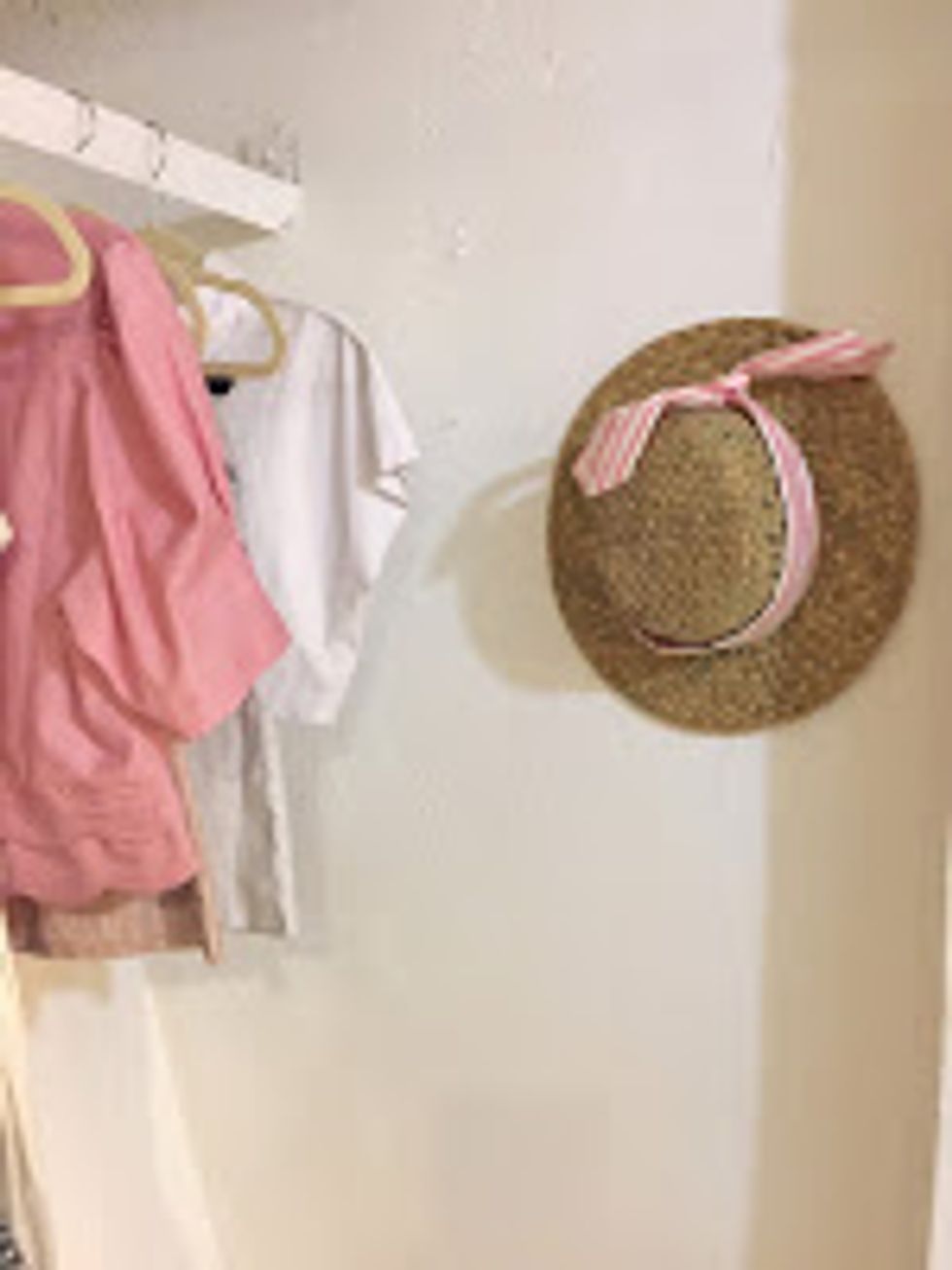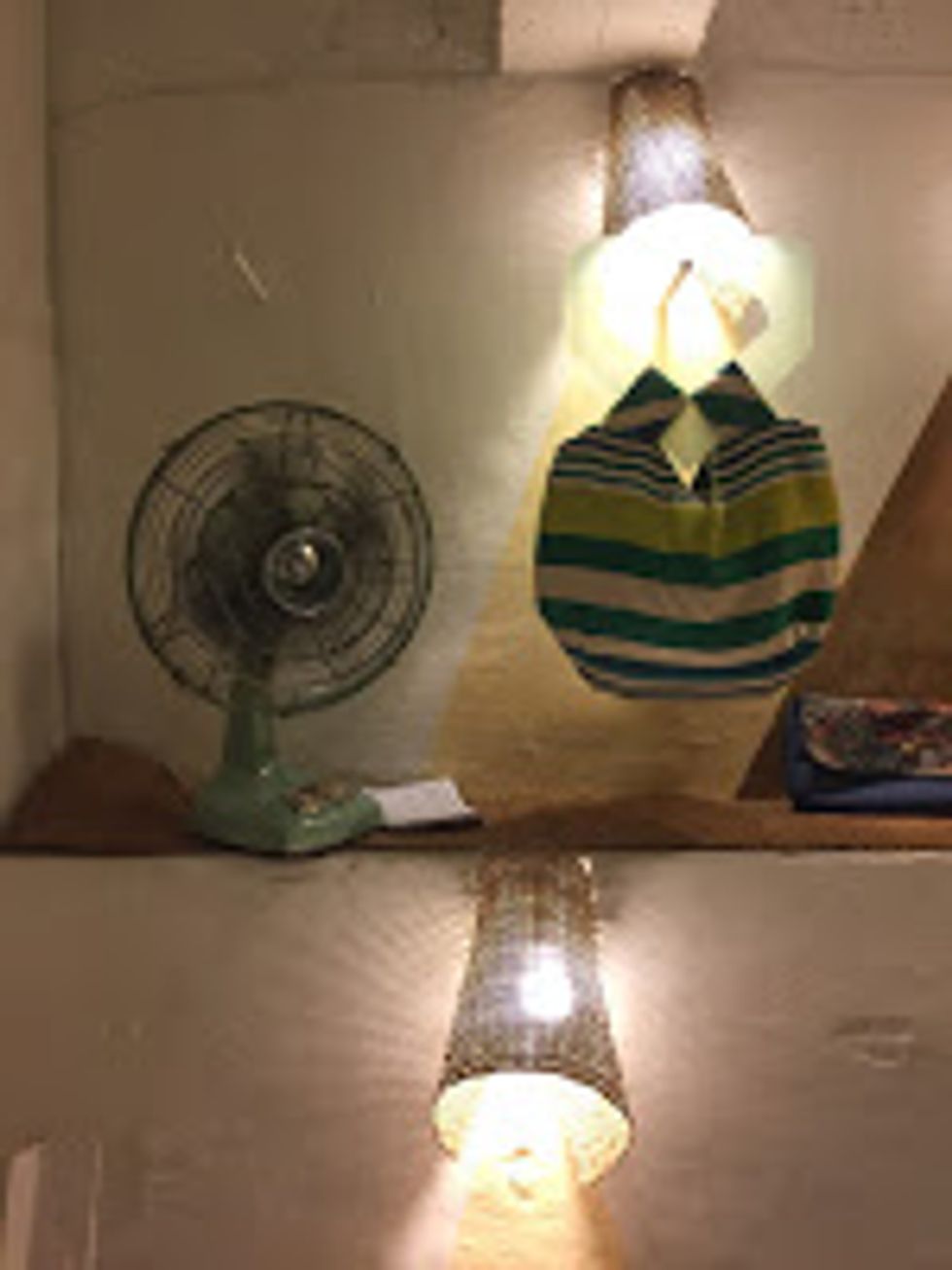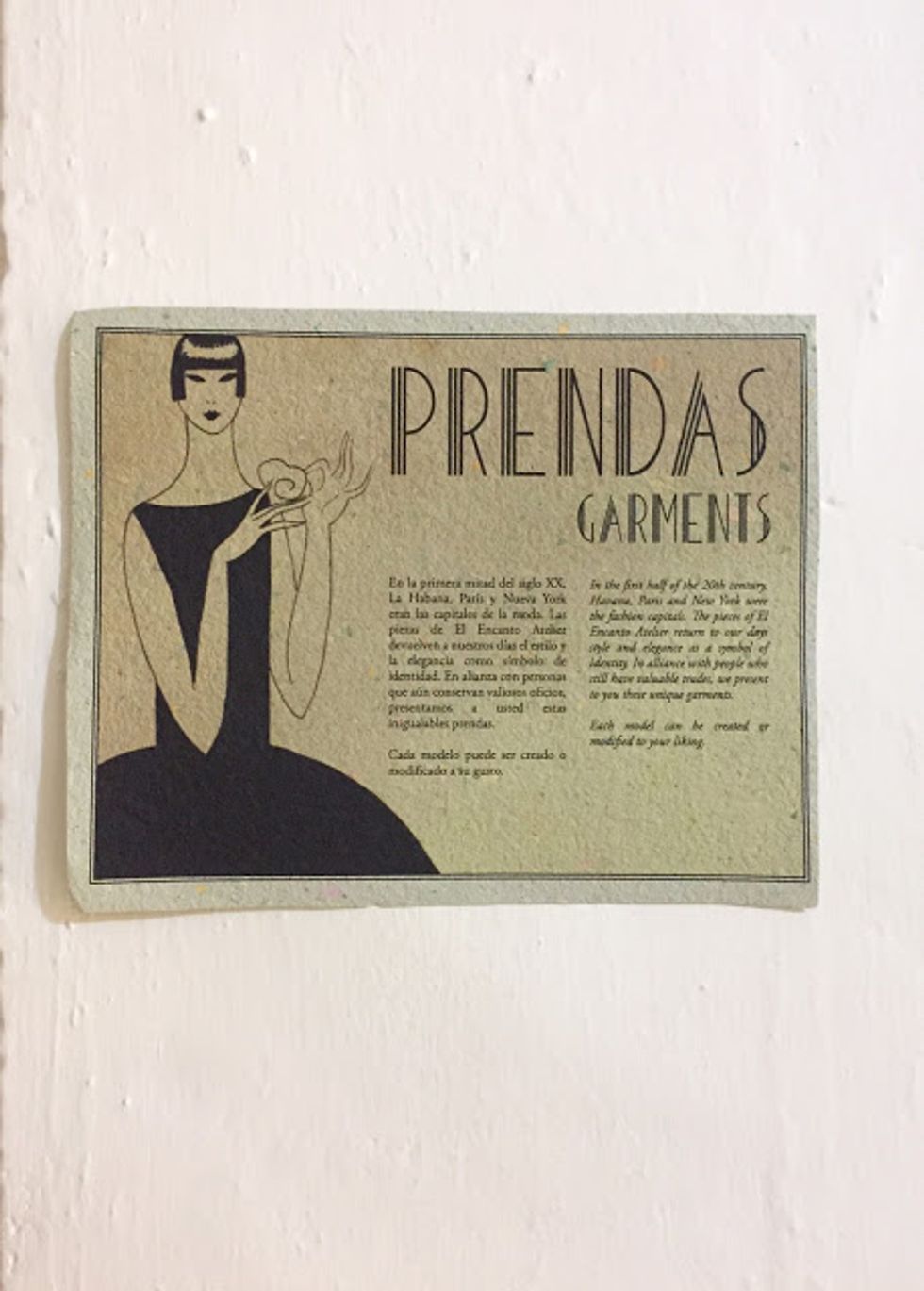 Can't wait til December to see more designs? You can follow the boutique on Instagram.

Vivre dans le luxe,
Jordin