Pretty much everything in life can circle back to Tina Fey's 2004 comedy Mean Girls, and Halloween is no exception. And is it really a coincidence that Halloween is on a Wednesday this year?
"On Wednesdays we wear pink."
As you get ready for the week-long celebration, remember the adventures and misadventures Cady Heron and her buds experience in the legendary teen movie. And be sure to avoid bad situations.
Here are 10 Regina George Halloween costume ideas from Mean Girls for cheap and easy.
1."Pink"
This version of Regina George is probably the easiest to remember because it's the cover of the movie… DUH. Plus, all of the clothing items you could probably get out of you or a friend's closet. PINK of course.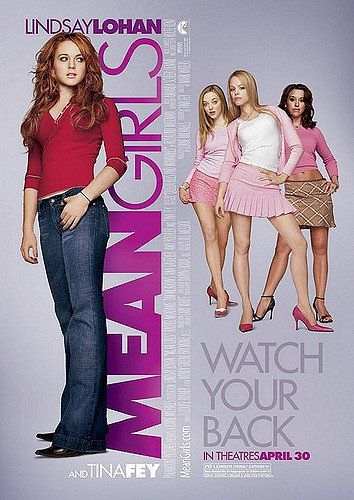 2."Lunch Table Regina"

This is the Regina that we really first encounter. She is actually allowing new girl Cady Heron to be apart of the group. "The Plastics." She's wearing an infamous black sweater with pink plaid underneath and heavy lip gloss.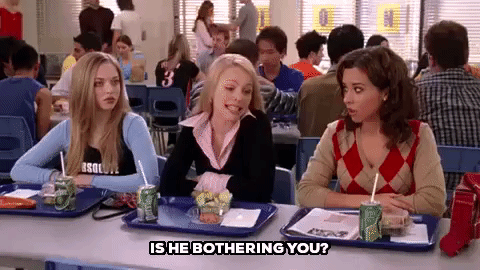 3."Purple Bra"

Now this is easily one of the most memorable moments in the Mean Girls movie. After Cady and her misfit friends are trying to pull a prank on Regina by cutting holes in her white tee after gym class (exposing her purple bra) … all the girls in the school shortly followed after since Regina George is the most popular girl in school.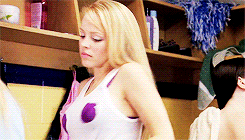 4. "Halloween Bunny"

"In Girl World, Halloween is the one day a year when a girl can dress up like a total slut and no other girls can say anything else about it." So of course grab some bunny ears and bushy bunny tail with a white leotard and you can be Halloween Regina.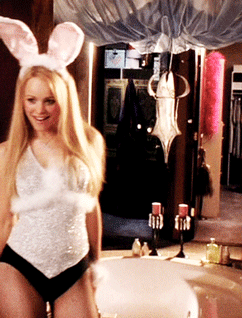 5."Spring Fling Regina"

Let's be real… we all wouldn't mind dressing up like Spring Fling Regina after she was hit by the school bus. She has her pink strapless dress and decorated brace. That costume would be pretty legendary if you can craft it well enough.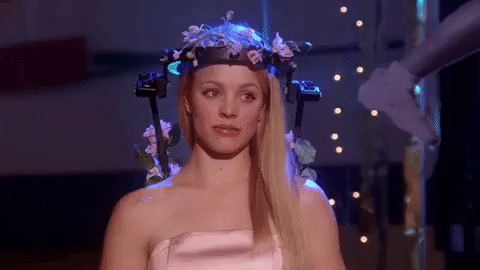 6."Jingle Bell Rock"

What a perfect costume with a group of gal pals. The plastics always perform jingle bell rock at the winter talent show. Although that year they sort of failed… I wouldn't mind being the 'uh lip gloss' Regina for Halloween with my girls!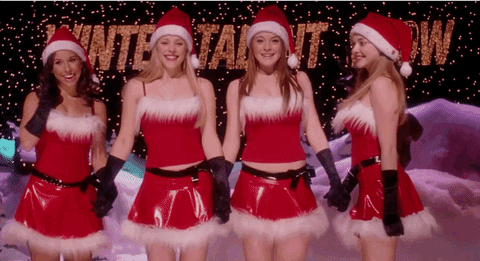 7."Gym Class Regina"

In the very beginning of the movie. Regina is spotted being carried out by a group of boys in gym class. She is pretty much royalty at that point. She's wearing a blue t-shirt and black cheer shorts. Why not make your guy friends pick you up for a perfect picture opp.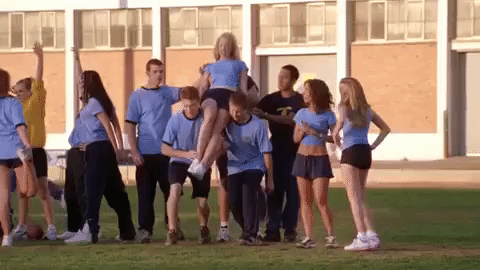 8."A Little Bit Dramatic"

While The Plastics are strolling through the mall causing a ruckus… Regina is sporting her white tank that reads "A Little Bit Dramatic" which is definitely not an understatement. LOL. And who doesn't have a black leather skirt.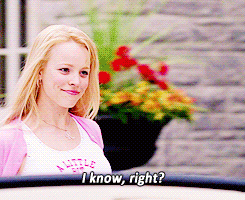 9."Pink Tracksuit"

When Cady and her entourage are pranking Regina by giving her bars to gain weight cause she "really wants to lose three pounds" Regina can only wear sweatpants and briefly during the movie you see her talking on the phone in her kitchen eating bread in a pink sweat pantsuit.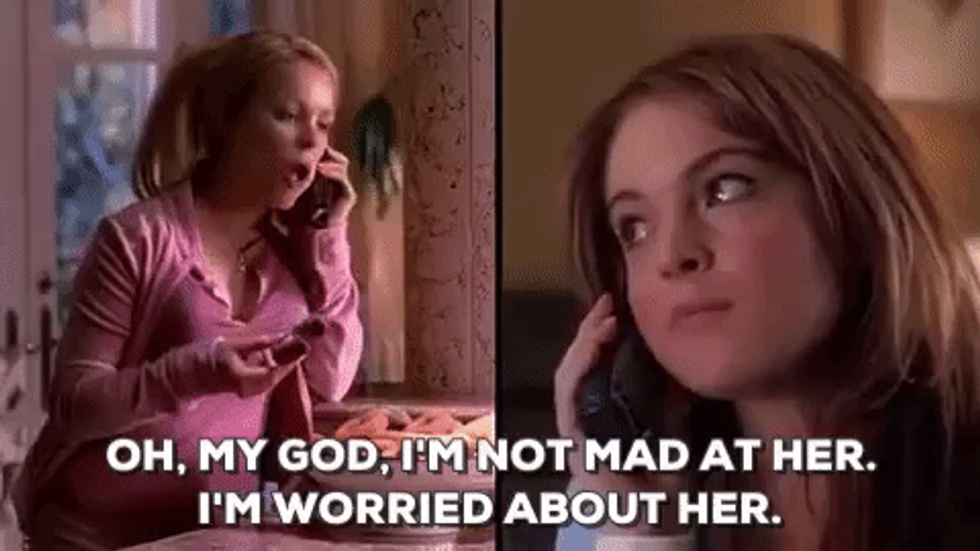 10."Before the Bus"

Before Regina was pushed/shoved/fell in front of the school bus she was a wearing a black off the shoulder sweater, bell bottom jeans, white belt and hoop earrings with a low braid. What a fun and easy costume to do from home cheaply!
All of these costumes would be simple to reenact and sooo fetch.