There's a reason why you keep hearing that you should eat seasonally and support your local farmers. Aside from helping your local economy prosper, buying locally grown produce is better for the environment and you. By eating locally you reduce your carbon footprint and you nourish your body with fresher and tastier food.
Your local farmer's market is the best place to find fresh produce, but before you go it's important to know what's in-season. This way, you can plan your recipes according. Although what's in-season will vary by region and time of the month, here's a list of fruits and vegetables to look for throughout the month of May:
Asparagus
Blueberries
Broccoli
Cabbage
Green Beans
Kale
Lettuce
Mushrooms
Peas
Radishes
Rhubarb
Spinach
Strawberries
Sounds delicious, am I right? Now that you know what's in season, check out these creative recipes using this seasonal produce.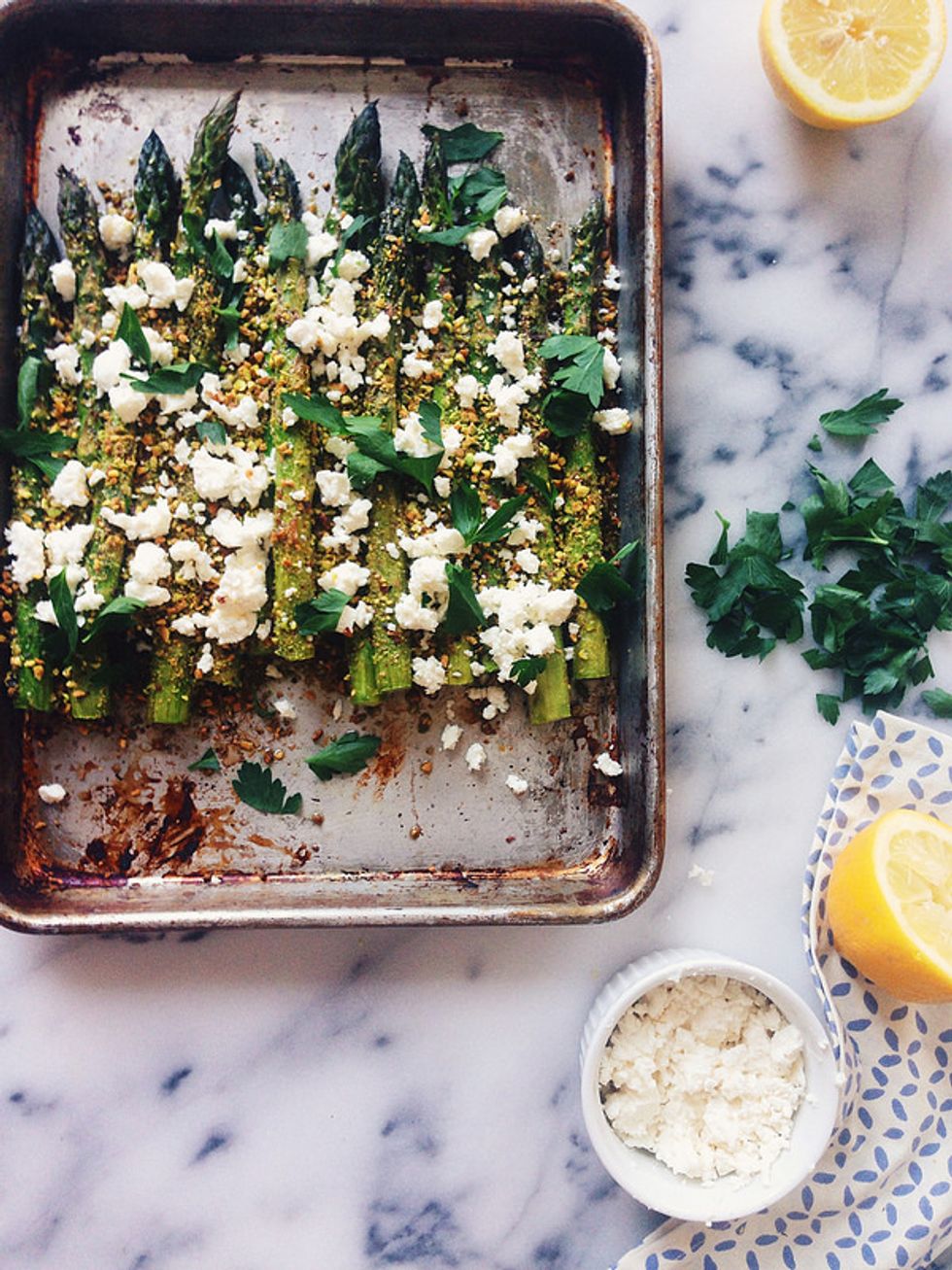 Goodbye boring old grilled asparagus. You've been replaced by this innovative recipe that combines the unmistakable flavors of asparagus, pistachios and feta to create a flavorsome dish that even the pickiest of eaters will love. Check it out here.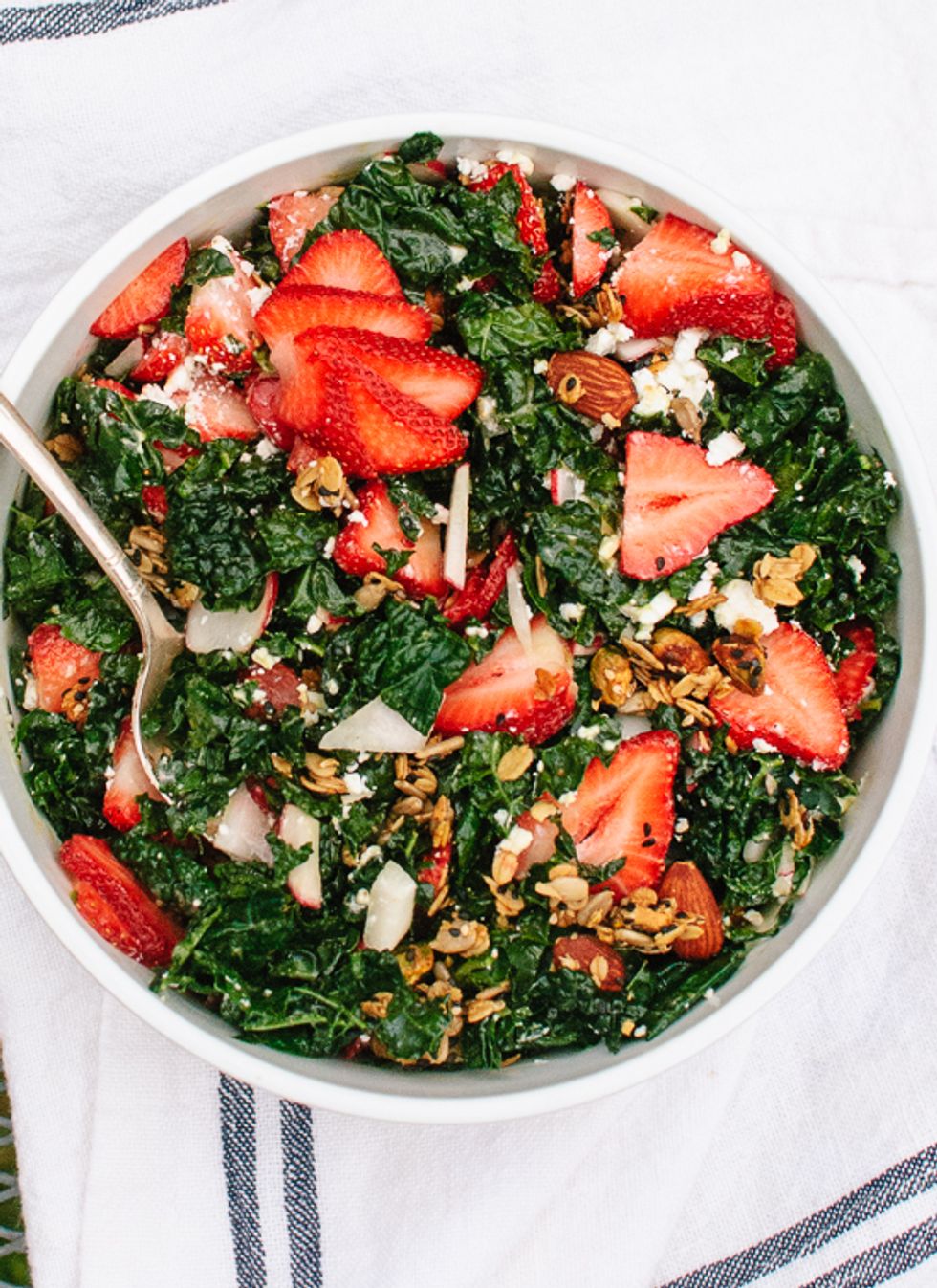 There are a few things that are better than a fresh salad that embodies both savory and sweet ingredients. Homemade savory granola croutons, freshly chopped strawberries and radishes, crumbled goat cheese and a tart lemon vinaigrette all tossed with crisp kale - does it get any better than that? Find the recipe here.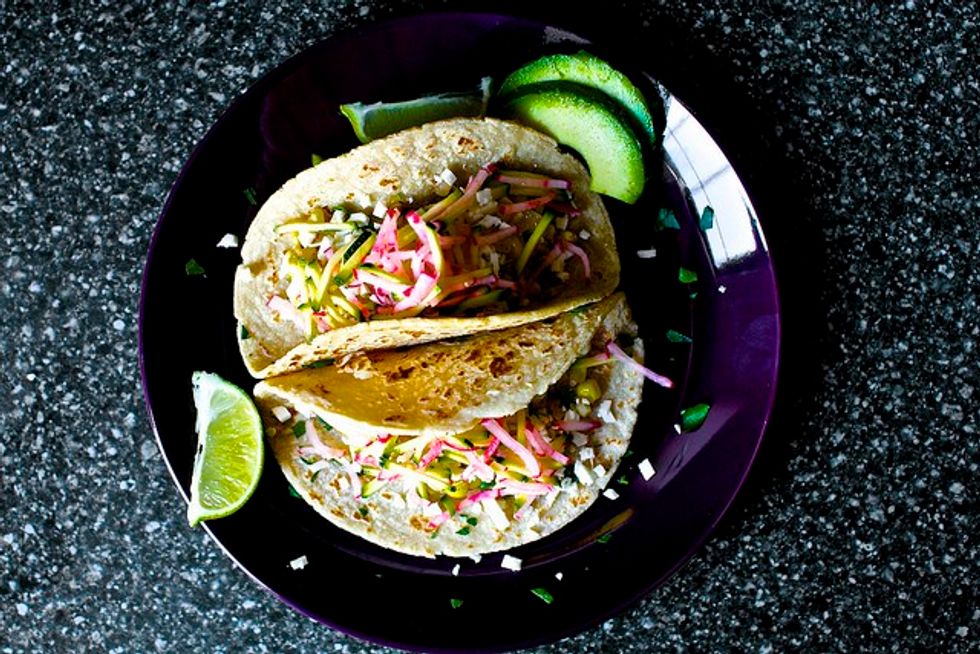 It doesn't have to be #TacoTuesday for you to enjoy these toothsome tacos. Make it a #MexicanFoodMonday or a #FlavorfulFriday! Find the recipe here.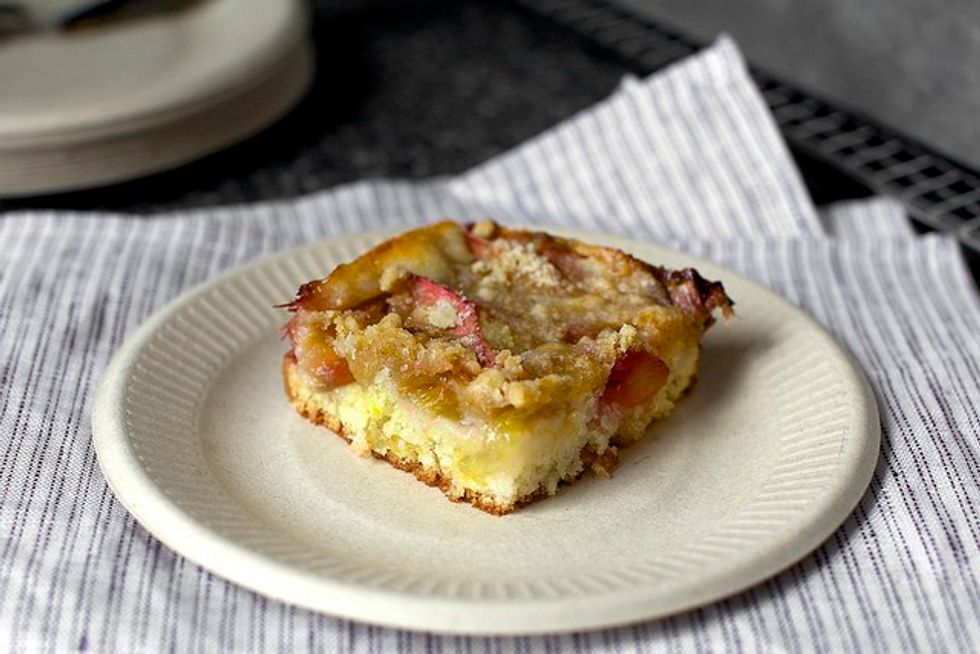 Part buckle, part streusel cake and part crumb bar, this single-layer cake wins the award for most desserts in one. Find the recipe here.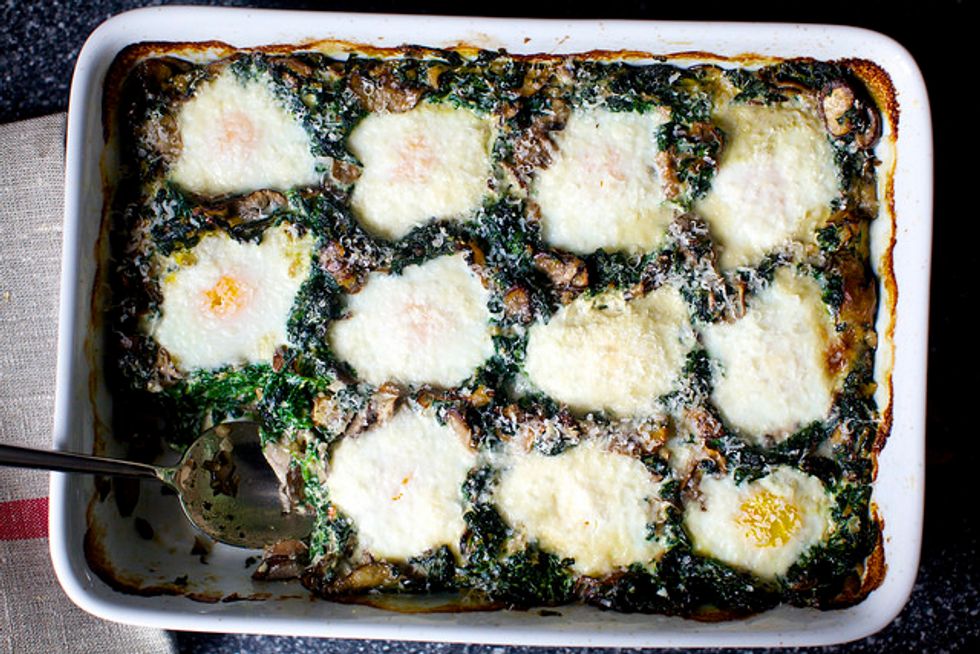 Step up your brunch game by picking up some mushrooms and spinach from your local farmer's market and incorporate them in this egg-tastic dish. Check out the full recipe here.

Until someone finds a more appetizing way to eat vegetables, I'll be eating mine in this perfectly folded doughy package. Find the recipe here.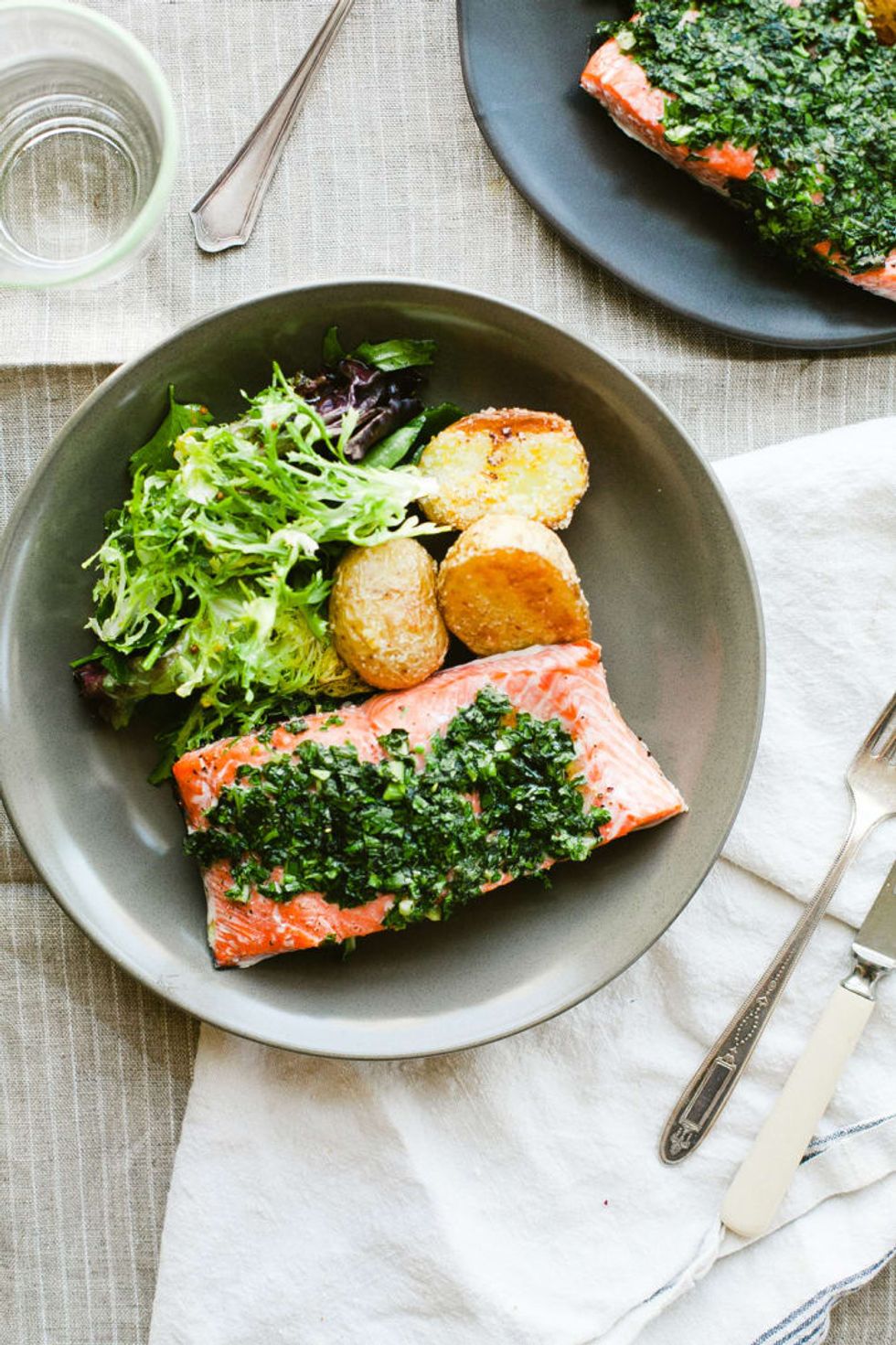 What makes this recipe special is that it's super easy to make and it tastes like something you would order at a 5-star restaurant. Find the recipe here.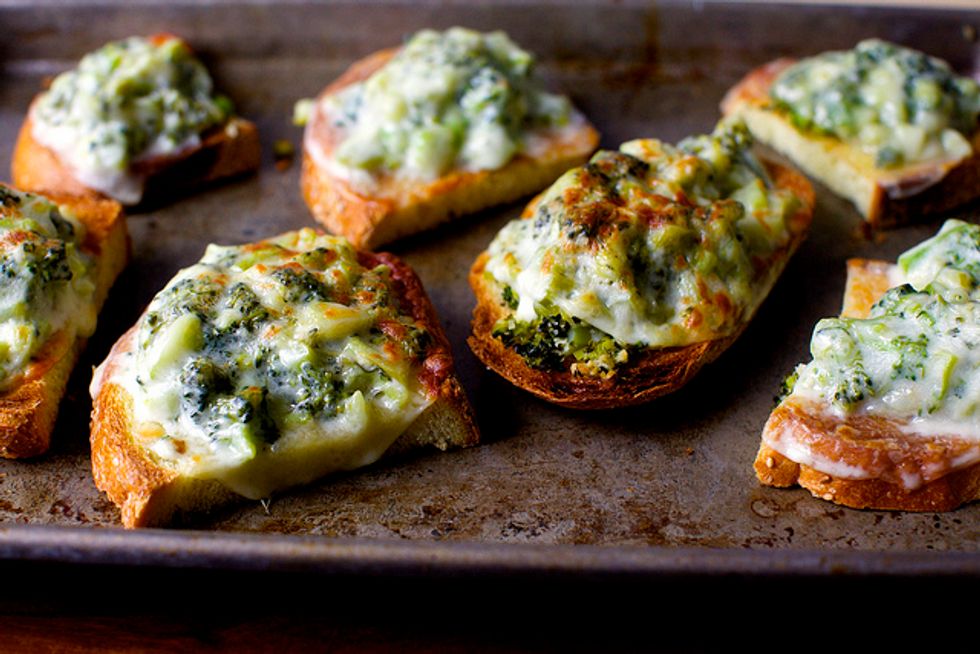 Yes, you read that correctly. This recipe is for broccoli melts - little toasts that are topped with fresh-cut broccoli, sprinkled with pecorino romano and provolone cheese and then broiled. Does it get any better than that? No, no it doesn't. Find the full recipe here.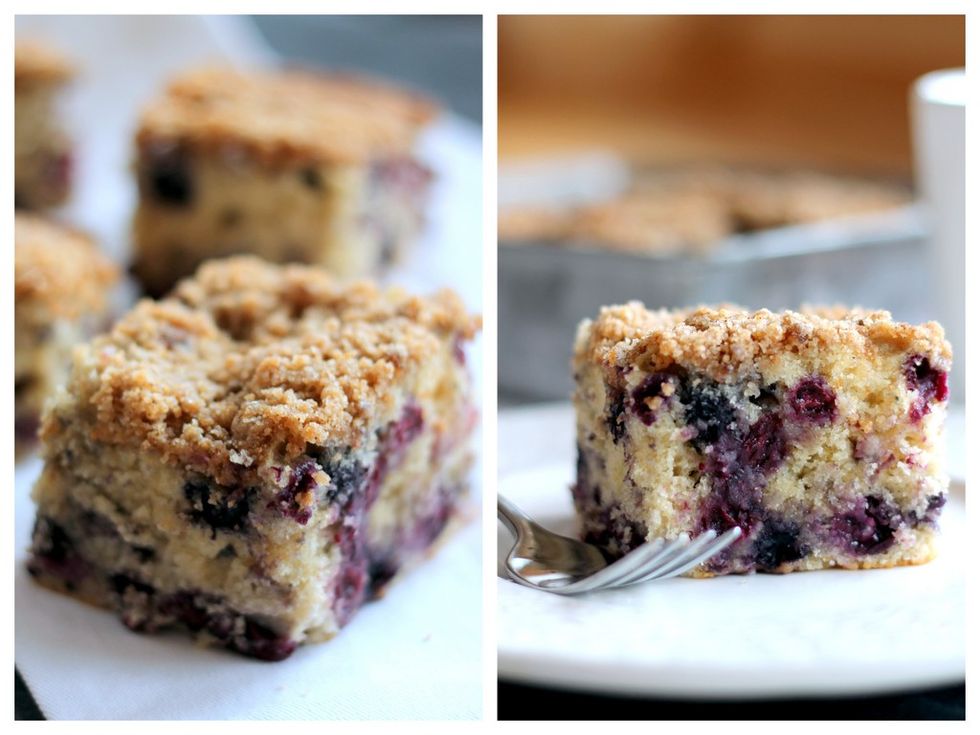 In case you didn't already know, anything that contains butter and sugar is going to be good. It might not be healthy, but it's probably going to make you smile the second it enters your mouth and that's what really matters. Balance people. To find the recipe for this scrumptious coffee cake, go here.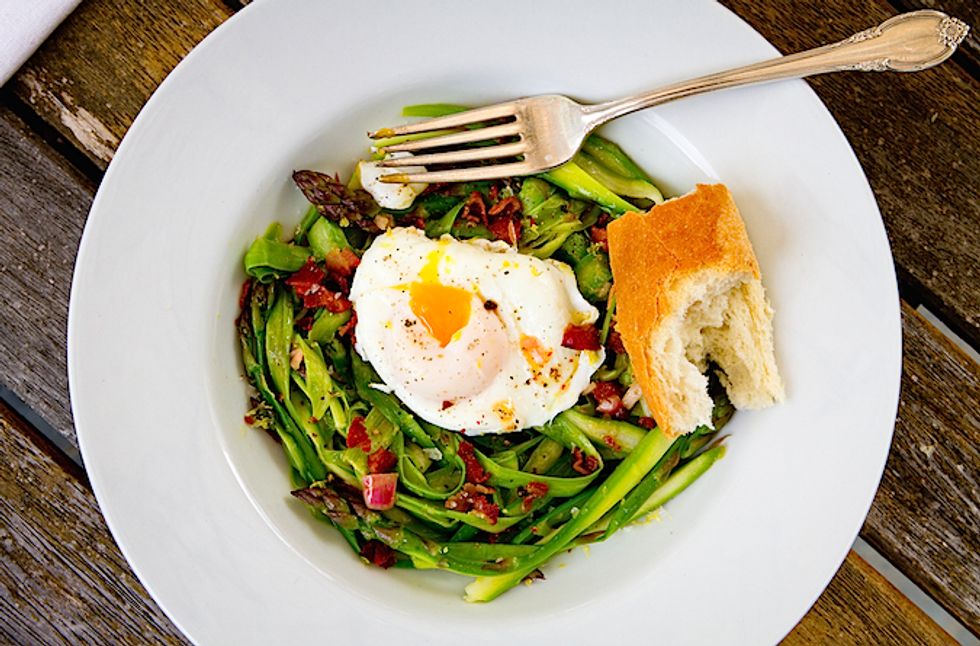 I never thought it was possible to enjoy a salad that contained asparagus until I tried this. The crisp of the asparagus paired with the creaminess of the egg is unlike anything I've ever experienced. Don't pass up an opportunity to make this dish; your taste buds will thank you. Find the recipe here.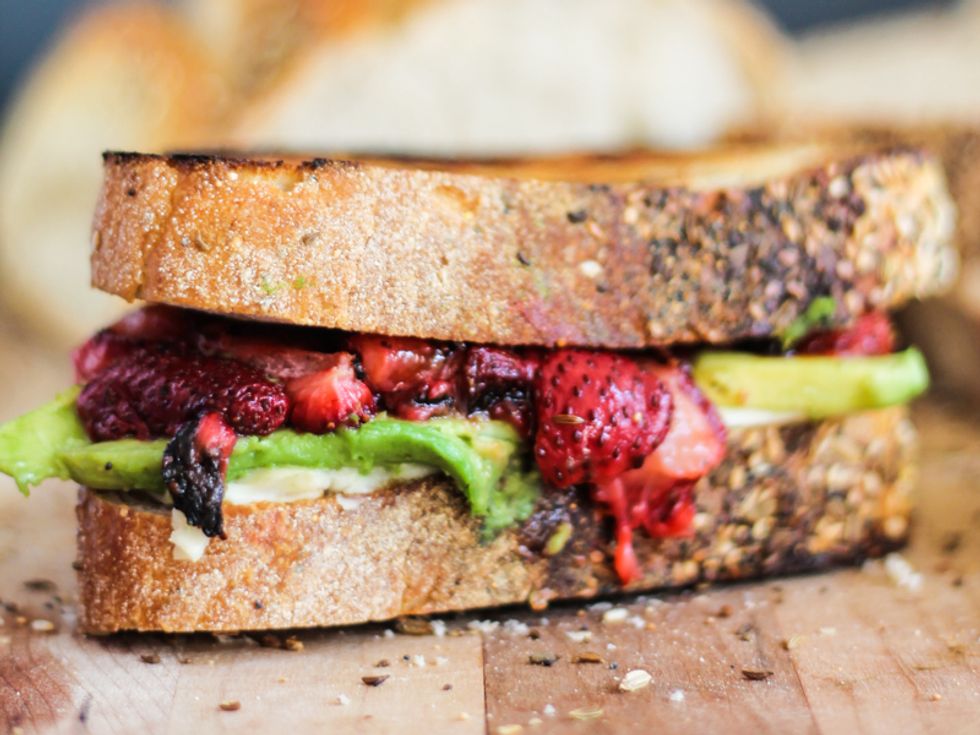 This sandwich is a game changer. Check that, a life-changer. Seriously, go try it for yourself using this recipe.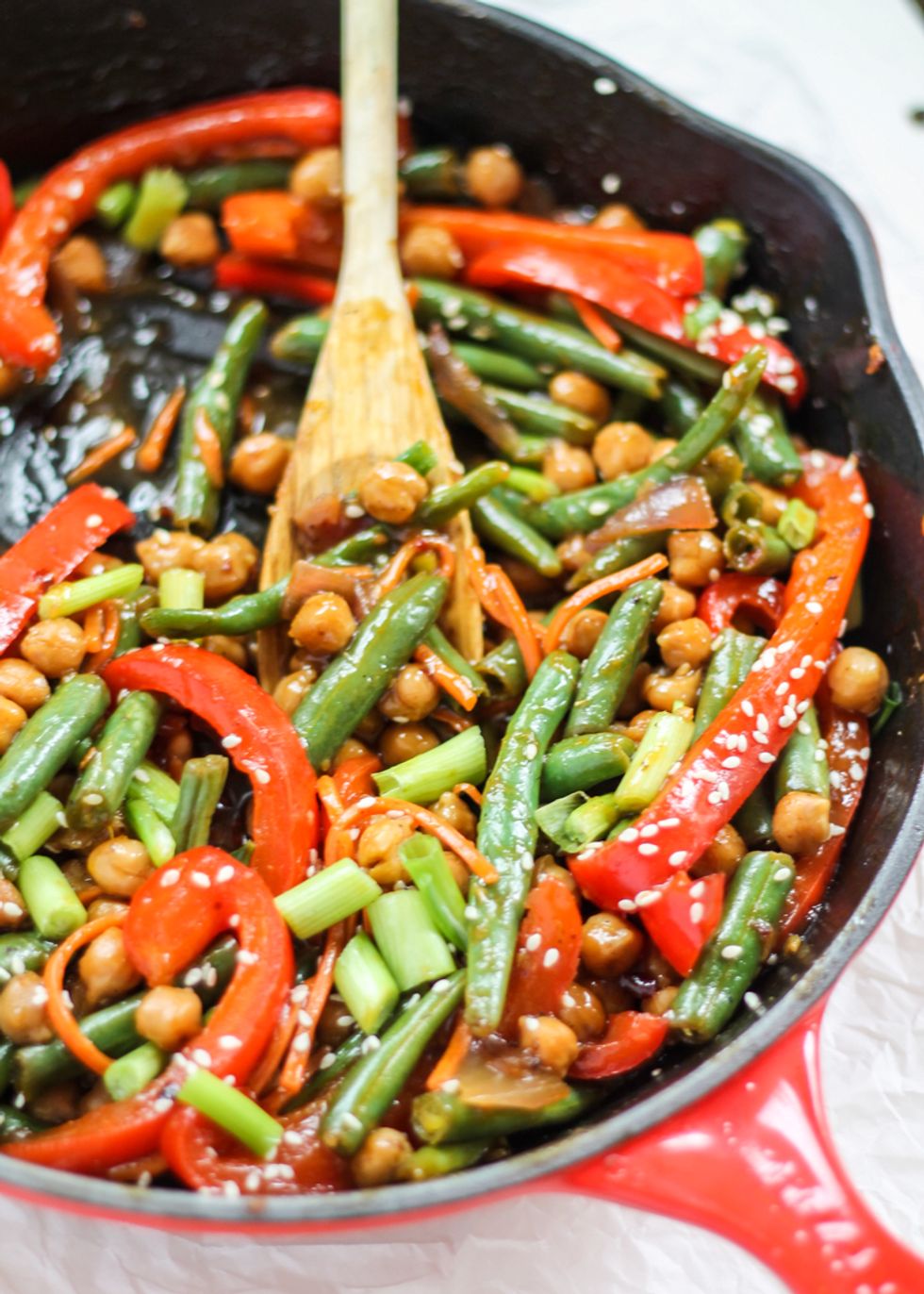 Hearty chickpeas, fresh bell pepper and green beans simmered with honey, orange juice and ginger - this vegetarian friendly recipe puts take out to shame. Check out the full recipe here.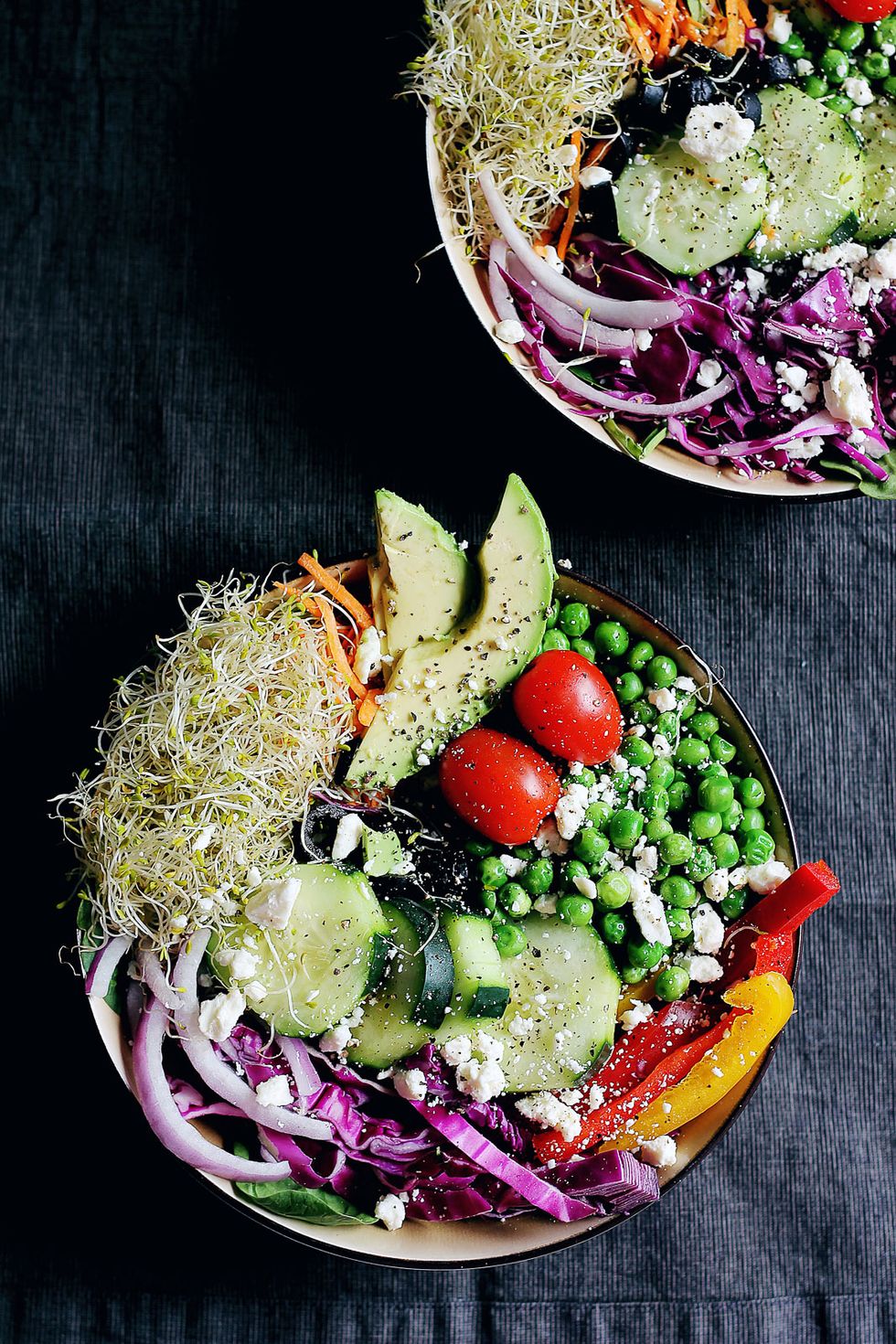 If you enjoy food that will make you feel good while pumping your body full of vitamins and nutrients, then this is the dish for you. (All of you better have said yes to that!) This salad contains a cornucopia of fresh veggies and is topped with crumbled feta cheese and heart-healthy sunflower seeds. Check out the recipe here.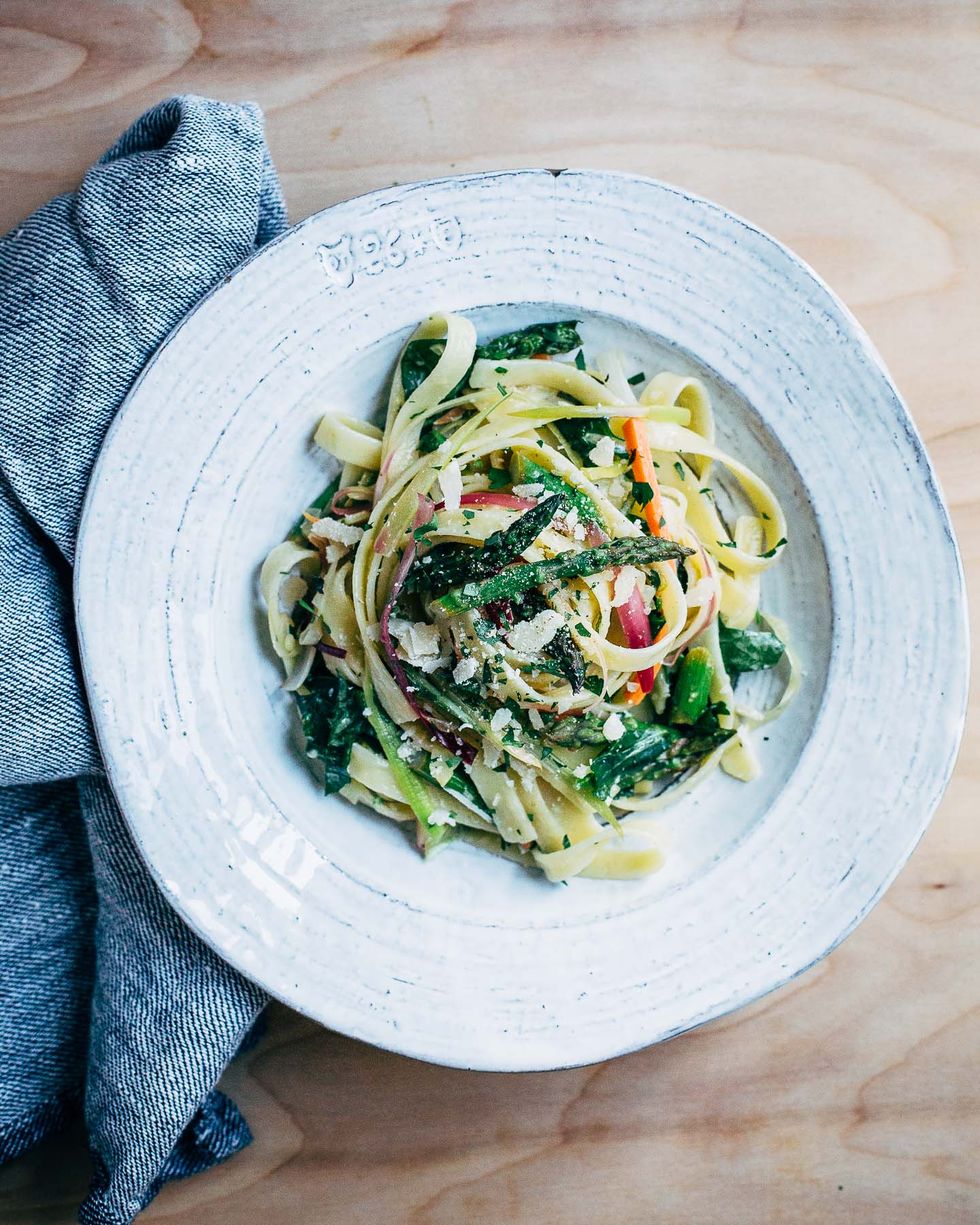 I like to call this is an everything but the kitchen sink pasta with a fresh twist. Click here for the recipe.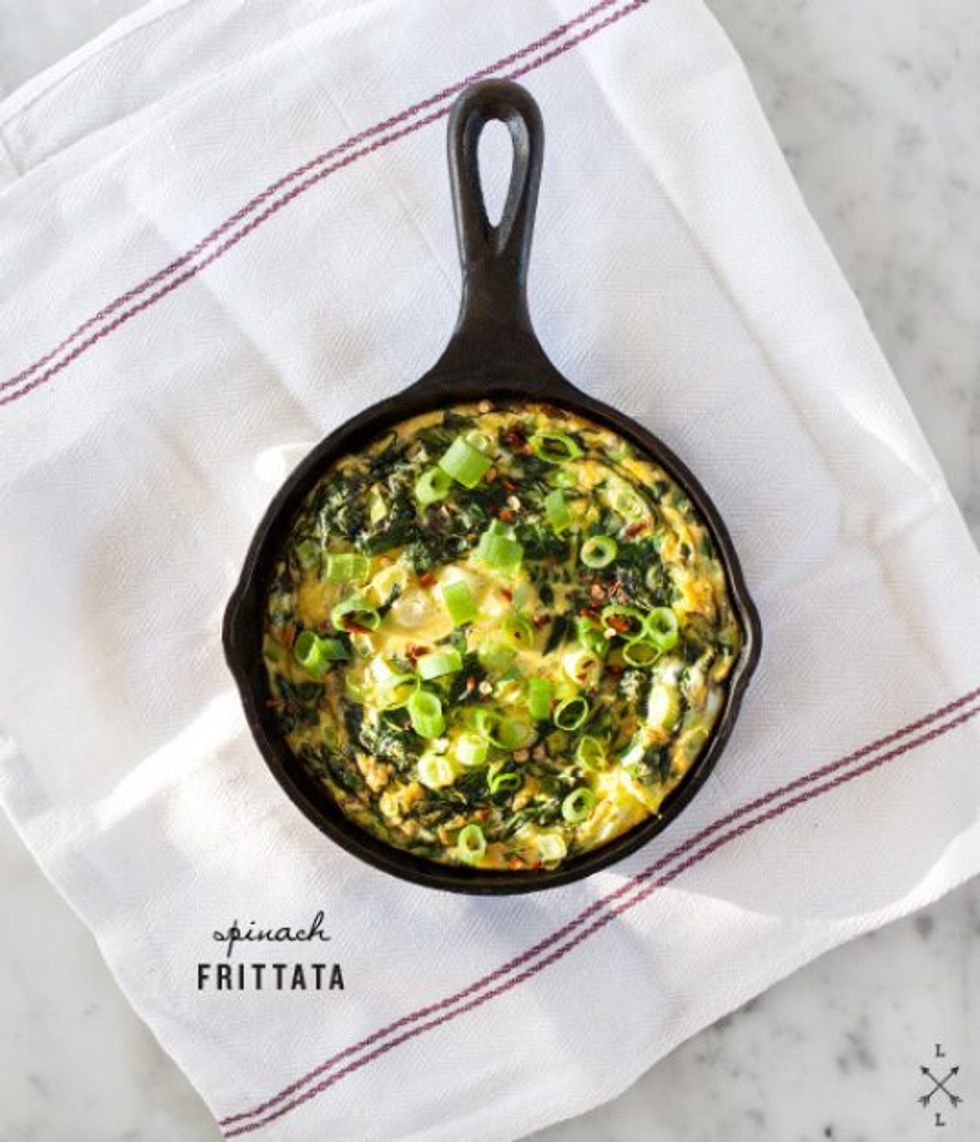 Doesn't the word frittata just make you want to dance? Put on some tunes and swing your hips while you cook this super simple dish. Find the recipe here.
Now that you know everything that's in season and how to use those seasonal fruits and veggies, you have no excuse not at least make an effort towards visiting your local farmer's market. I'm not going to get on my soap box, just do it!! Eat food that tastes good, give back to your local farmers, help reduce your carbon footprint, be environmentally conscious, pet a cute dog while you're at it... OK, I'm done.