"Mans best friend."
I'm sure when you read the phrase, only one thing comes to mind. Even if nothing does, when you google image search it, picture after picture of dogs will show up. After all, they really are a mans best friend, or in this case, a woman's best friend.
It's very easy to forget to appreciate the people in our lives, but it is even easier to forget to appreciate the animals in our lives. They are there for us, but they can't tell us that we are taking them for granted. Even though I spend countless hours of my day reassuring my dog that he's a good boy and playing tug o' war with him, sometimes I take advantage of him. So here is a love letter to the dog I wouldn't trade for the world.
Copper,
You are the best thing in the world. You are such a good boy, and I love you.
I know that I had spent almost 10 months away from you and I'm sure it was just as hard for you as it was to me. I spent half that time begging my family to send me pictures and videos of you to me. Every time I Facetimed my sister, I forced her to put you on the phone. I would wait for you to realize it was me on the phone and begin wagging your tail happily and I would smile. I don't think I have stopped smiling at the sight of you since my eyes first landed on you.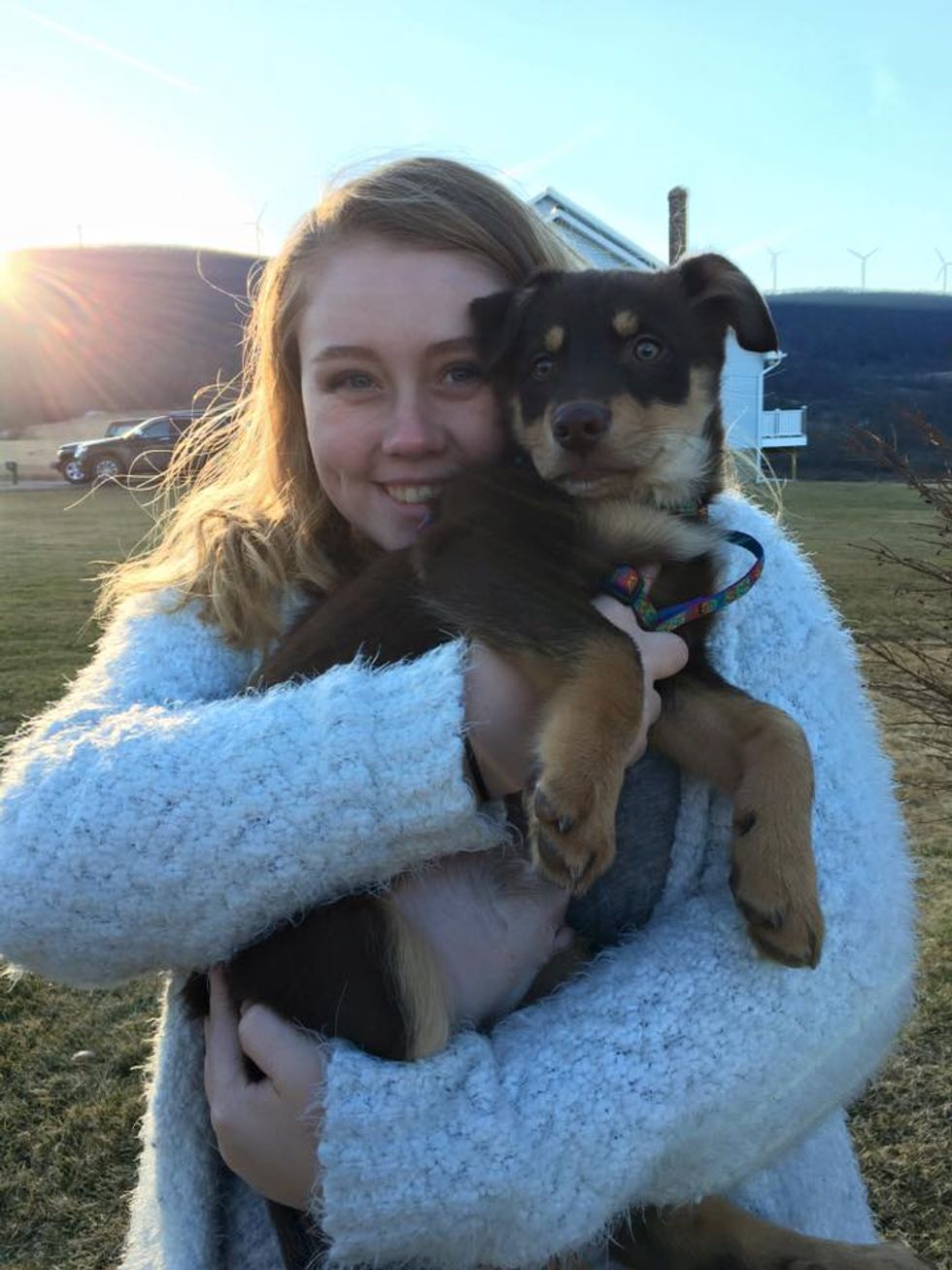 It has been a little over a year and two months with you by my side.
Throughout that time, we have done so many things together. Sure, we play our daily game of fetch and I take you out to go to the bathroom. It's always fun to capture the moments we don't get every day, like roasting s'mores.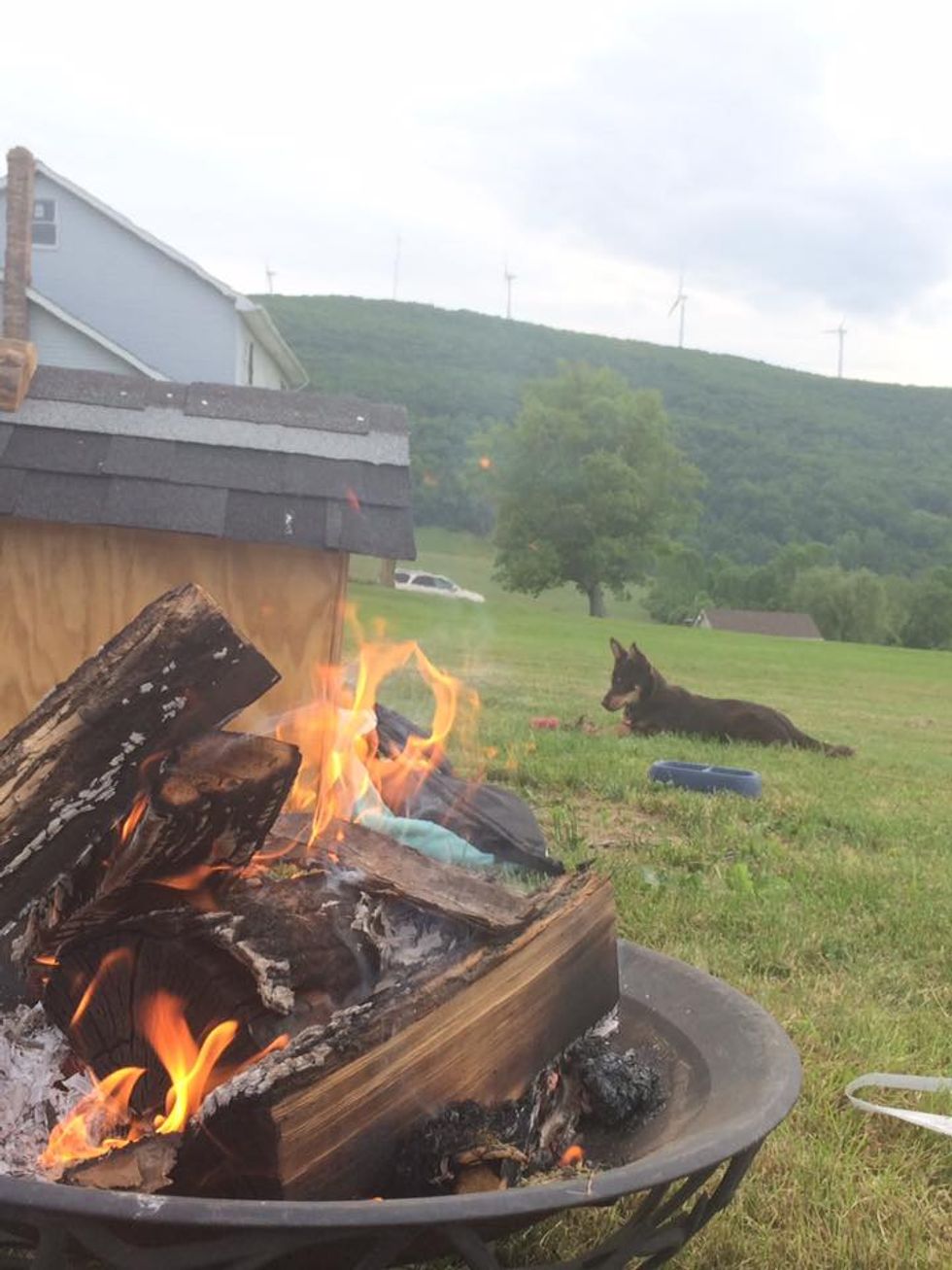 You don't necessarily roast s'mores and eat them, but you love to run around the fire and rest by the warmth of it.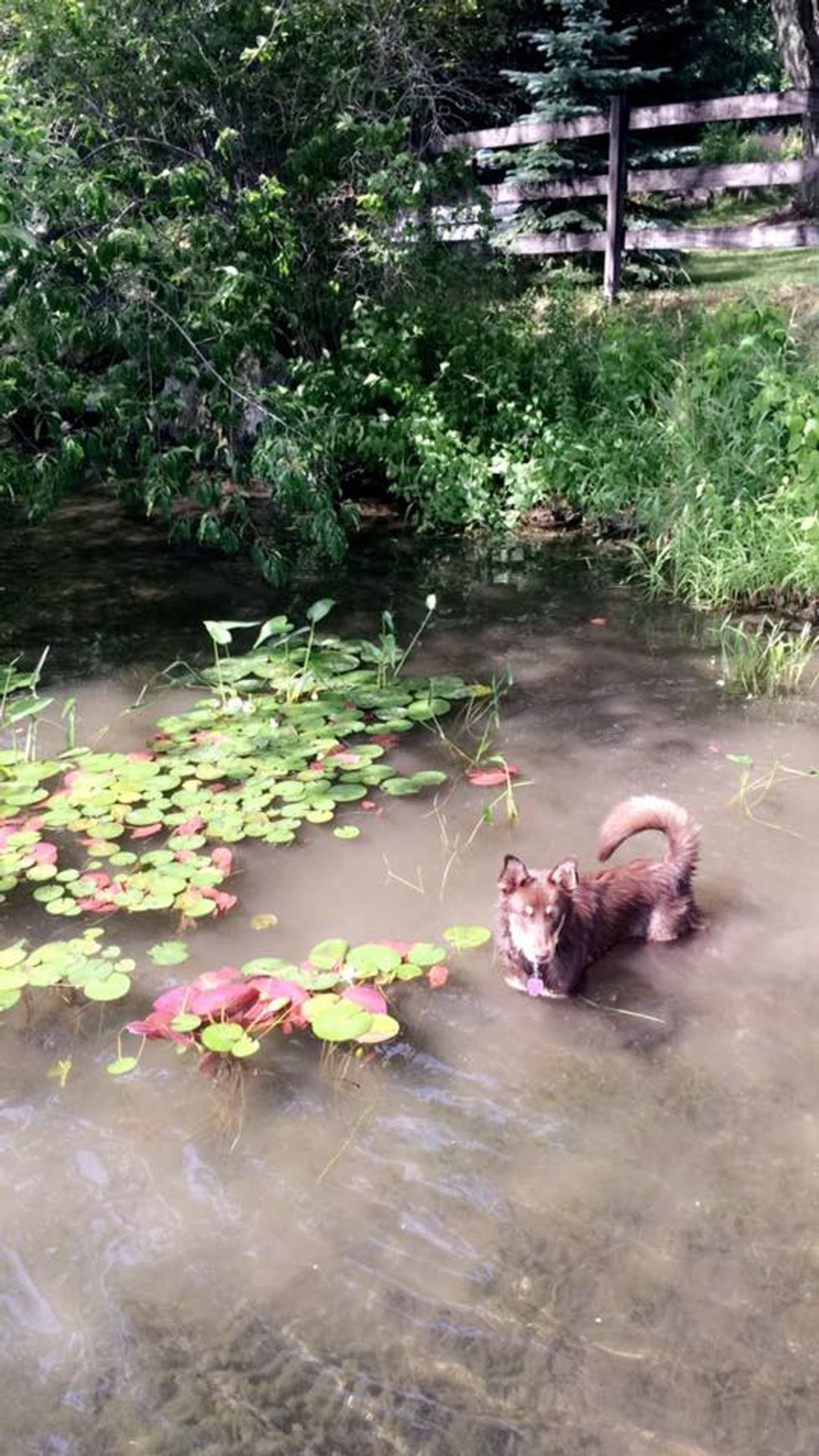 I live for the water vicariously through you. The second your eyes land on any source of liquid, you go for it. You spend at least 30 minutes in the pond daily and anytime you're taken to some sort of lake, there's no catching you.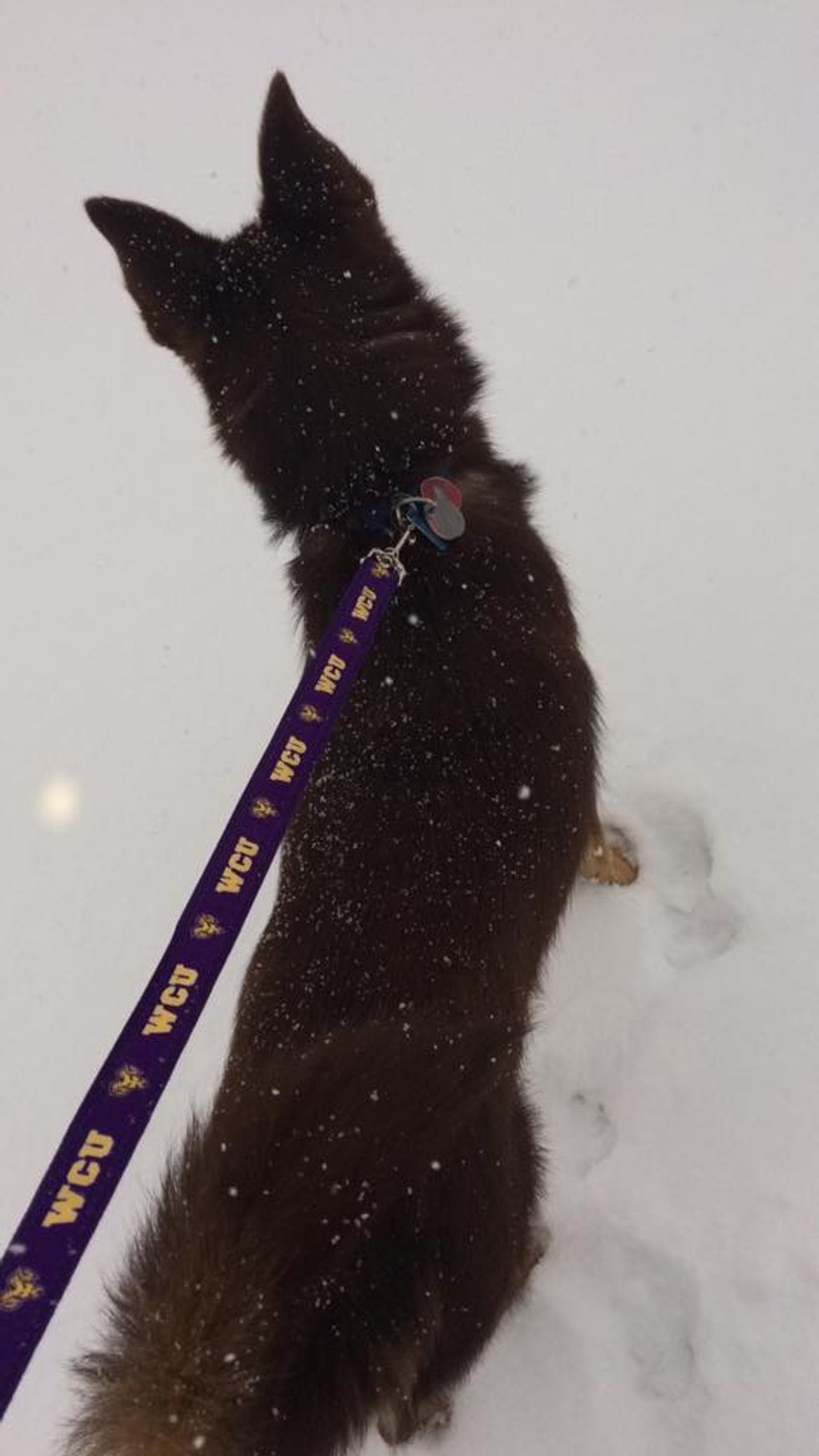 I also love that you love water in the frozen form. You would run around, diving head first into the ground and come back up with a face covered in snow. You would jump as high as you can, trying to catch every snowflake possible. Your favorite so far is snowballs. The second I form one in my hand, you are ready to catch it as if it were one of your favorite toys.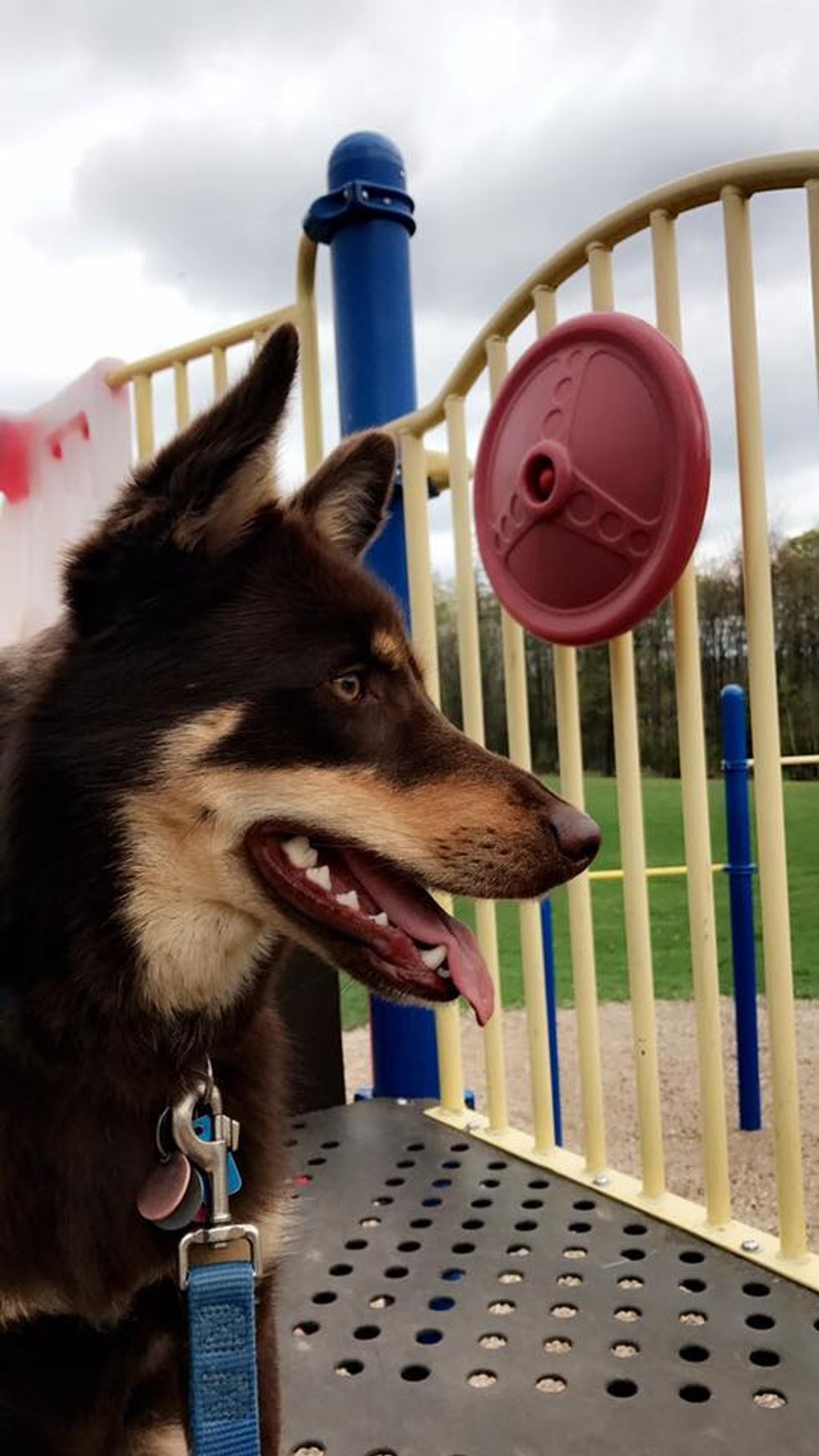 You just love to explore and I will put up with the exhausting hikes and drives just for you to see as much of our small town as you can. Thank you for being there for me as we hike through unfamiliar woods and for being willing to protect me from every squirrel and twig that is out there. I wouldn't want you to be the captain of anybody else's ship.
Overall, I am so very thankful that you have come into my life. I don't know what I would have done without you by my side, ready for the next adventure that life throws at us.
Thank you for being this woman's best friend.