An article by Huffington Post says it all with the title, "Study Says Making Art Reduces Stress, Even If You Kind Of Suck At It." As the title suggests, making art can be really good for your health by reducing your stress levels. The study's results concluded that making art for 45 minutes produces stress-relieving effects in the body, regardless of the level of art experience you have and the medium you are creating in.
However, even with the news that you don't have to create good art to get the health benefits from making art, some Type-A and perfectionist personalities may still be hesitant about creating art because of the pressure they put on themselves to do well.
Introducing: Junk Journaling!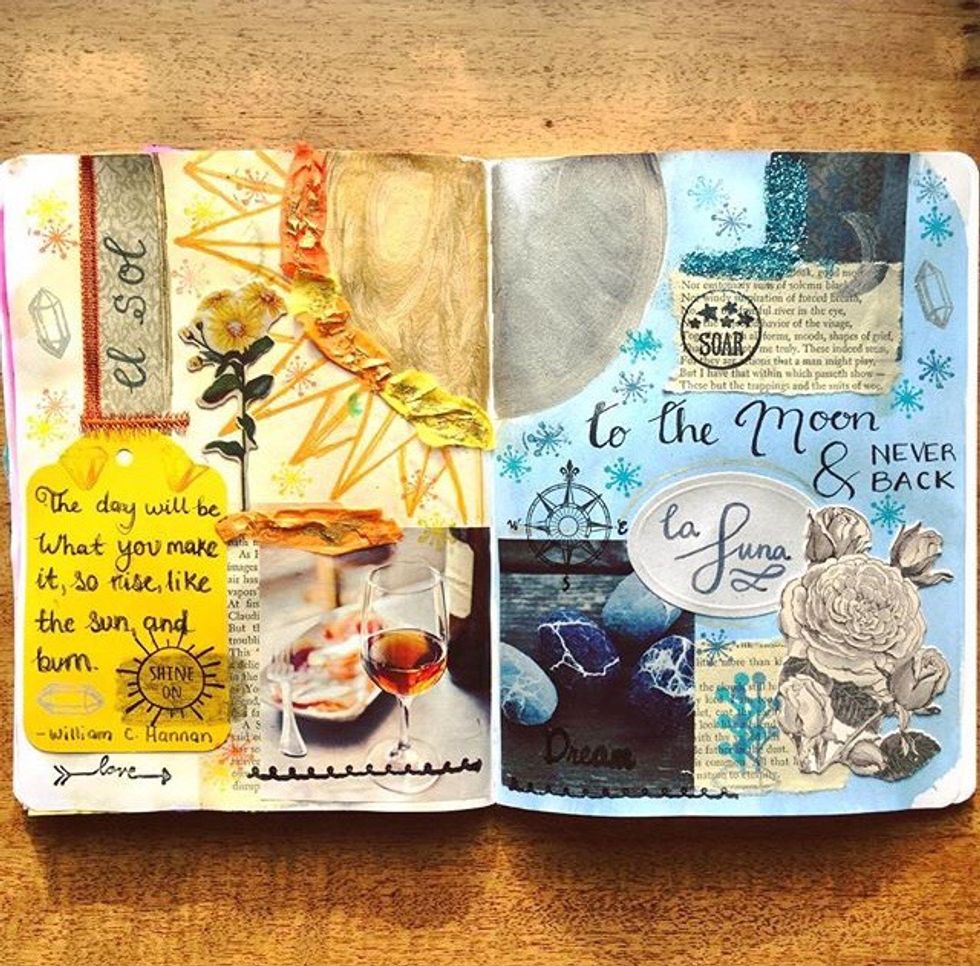 Junk journaling is a mix of journaling and multimedia art making. It involves upcycling scraps of tissue paper, mail, fabric, wrapping paper, magazines, books, and other "junk" that isn't being used otherwise to create stress-relieving pages of art that act as "journal" entries. These entries serve to capture an experience, a moment, or a source of inspiration and can be completely visual or include actual written journal entries.
Junk journaling is a great art pursuit for Type-A and perfectionist personalities because it's practically impossible to make a mistake. Junk Journaling isn't about creating perfect watercolor paintings or sketches, it's about utilizing the materials you have to create a multi-media project with depth and character. You don't need to be good at doing any art to make a junk journal, you just need to know how to use a glue stick and a pair of scissors.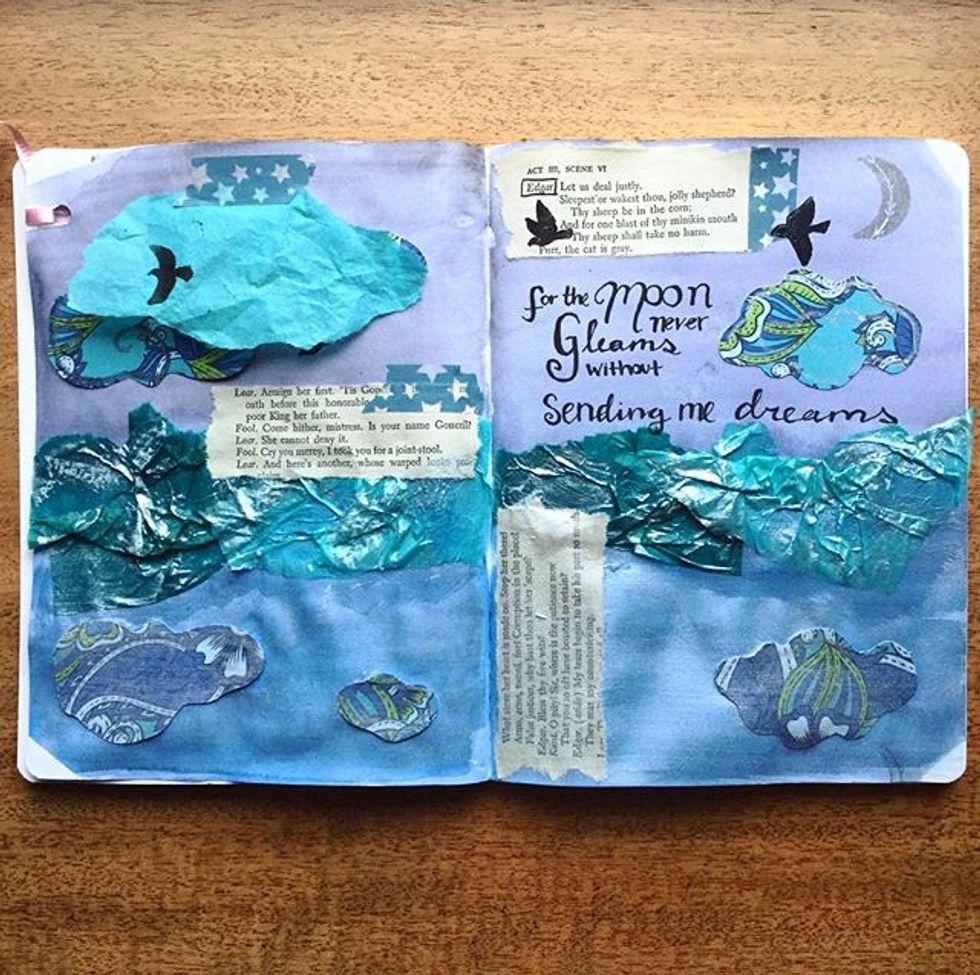 As a Type-A perfectionist myself, I put a lot of pressure on myself to be really good at everything I do, which can make creating art really stressful because I don't have the art training or skill to translate what I see in my head perfectly onto the page in flawless watercolors or anatomically correct sketching. Art rarely turns out the way I want it to, and that makes me more stressed out.
With junk journaling, there's no pressure to create something perfect, in fact, the point is to make a mess—a beautiful mess. If you make a mistake, cover it up with some glue and another piece of paper, or some paint, or stamps.
There's no right or wrong way to make a junk journal, and there are hundreds or thousands of people across Twitter, Instagram, Tumblr, Pinterest, and Youtube that you can draw inspiration from and look to for tutorials. Your junk journal can be as DIY or as commercial as you want it to be, because it's all about creating art that makes you feel relaxed, and in the process you'll find yourself surrounded by a community of people who love making art and are excited to share their tips and praise your art.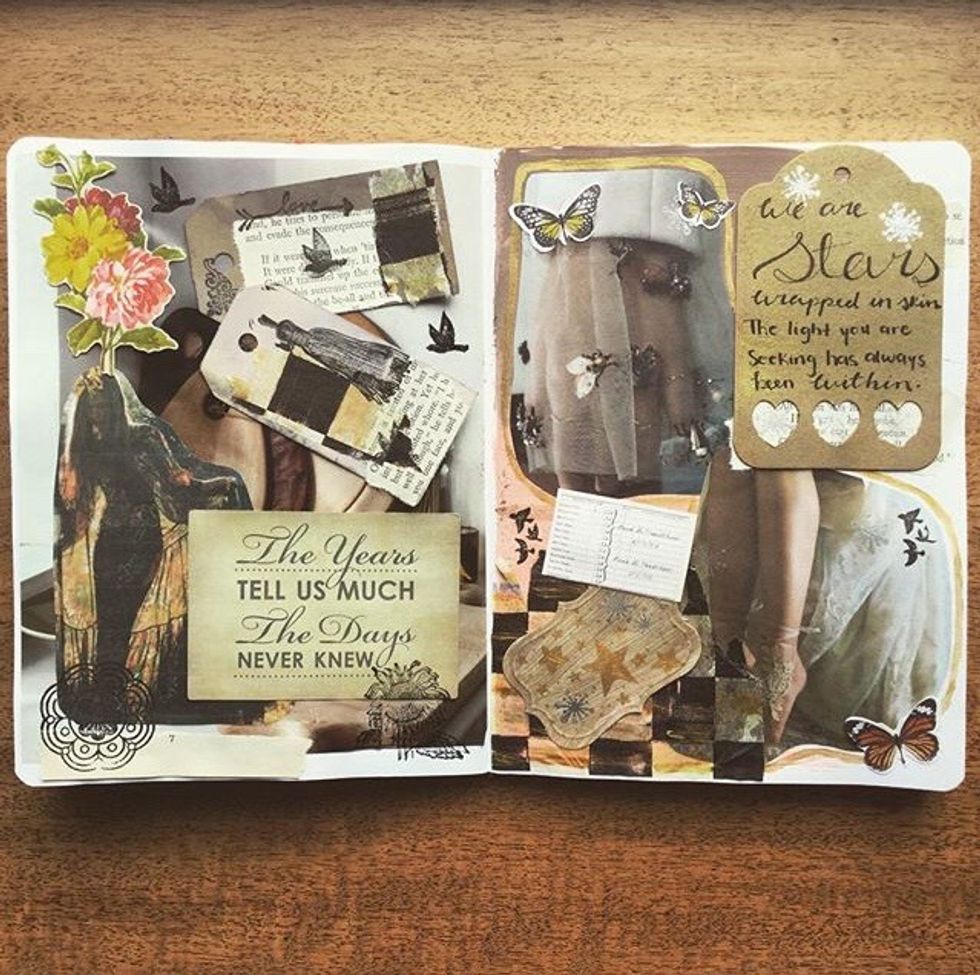 Don't pass up the opportunity to relieve your stress and make something in the process just because you're afraid it won't turn out well. Instead, turn to junk journaling and stop worrying about perfection.