I love makeup. Makeup is one of the most fun, creative things I can actually somewhat do. (Don't ever ask me to draw. Trust me, it's for your own good.) I love looking at the newest trends, admiring beauty guru's rainbow highlighter—seriously, that stuff is magic—and shopping for new shades of whatever I can get my hands on. However, one thing I love more than makeup is sleep. As a college student I tend to get up an hour and a half before I have to be in class, and considering I need an hour of that time to drive to campus, catch a bus, and walk to class, I don't have a lot of time in the morning to make myself presentable. I enjoy applying makeup every day, but it is always the most time-consuming part of my morning routine. Here are some of the struggles of loving makeup but being too lazy to wake up early enough to do it well.
1) Eyeliner
Wings are the devil. I personally love them, (and need them; my eyes are so small I need the wings to elongate my eyes) but it's a miracle if I spend less than twenty minutes just doing eyeliner. Draw a wing, check. Draw the other, and suddenly it's three times as large and a quarter inch too long. Wipe it off, start again. I've actually rubbed my skin raw from removing messed-up eyeliner. It's the most important part of my makeup routine, and I've nearly been late more times than not because of it. Wings will be the death of me, but I'm never going to stop doing them.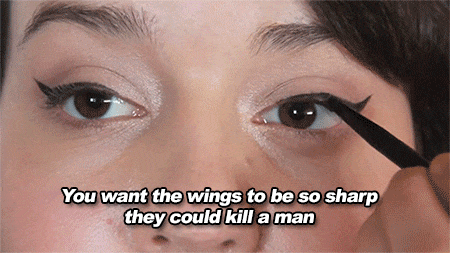 2) Mascara
Definitely not as difficult as eyeliner. However, every time I apply it to my lashes I have the inevitable fear of clumping, leading to removing mascara (and in turn some of my eyeliner, see above) and reapplying, hoping my eyelashes will cooperate this time. God forbid I accidentally stab my eye with the applicator brush, causing not only burning pain, but eye watering that leads to black ink running down my face, quickly transforming me from a halfway-decent human being to something out of a horror movie. Cue the removal again, and I'm back at square one. Rarely do I have a catastrophe such as this, but when I do, it's armageddon.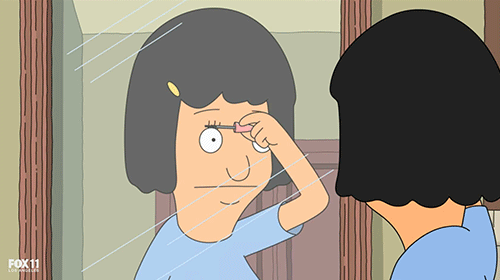 3) Eyebrows
One of the biggest trends in makeup: having that perfect arch and an ending point that could stab a man. There are as many shapes of eyebrows as there are people, but similar to eyeliner, getting the two to match up is often a struggle. And for beginners it can be just as hard to find a pencil that actually matches. (I had red hair and black eyebrows for a while—it's okay, I'm cringing too.) But it is one of the few things I can guarantee gets easier the more you do it, so as long as you keep practicing, soon you'll be a brow master. Maybe one wing is three inches and the other a third-inch, but your eyebrows will slay.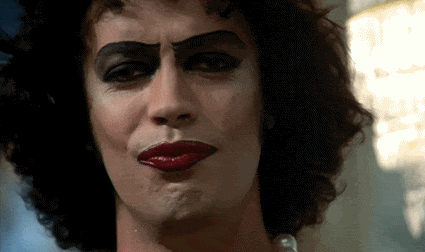 4) Contour
Mostly bronzer/shadow. It's fun to do, and the results can be staggering. But in my opinion it is one of the most difficult parts of your typical everyday makeup, and definitely one of the most time-consuming. I personally avoid foundation and contour, mainly because I'm so terrified it'll break me out. (And honestly because I'm super lazy.) But I have done it multiple times before, and I've drawn some weird contour lines. I've had a cheekbone halfway down my cheek, a jawline on my neck, and temples so sunken in I looked like a skeleton. So make sure you practice a lot before you go outside, especially when it comes to blending. You'll either over-blend it and your efforts will be pointless, or not blend enough and it looks like someone smeared dirt on your face. All I can say is good luck.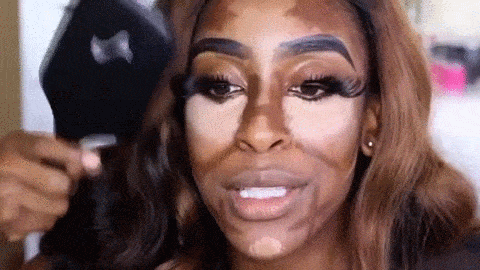 5) Lipstick
Lord, this matte trend has been the death of my lips. I love it and think it looks so gorgeous, but every matte lipstick I've bought became less of a cream on my lips and more of an extra layer of skin that peels. It dries my lips up so bad that I can rarely wear it much anymore. Not to mention the struggles of actually applying it. Messing up can be super easy, especially if you're like me and have exceptionally small lips. Getting that perfect Cupid's bow, being mindful of your teeth, and getting an even application are only a few struggles of lipstick. That's why I'm mainly a ChapStick kind of girl; non-tinted, moisturizing, and if I smear it all over my face, no one will see, so no one can judge me. I'd rather have that than a pink smear up the side of my cheek.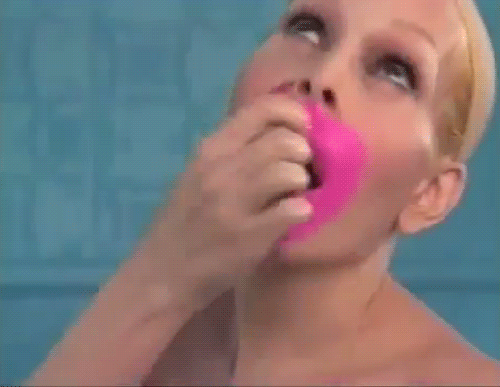 What makeup issues do you struggle with? How long is your daily routine? If you can commit the time, I applaud you. You're the real makeup MVP's. Get that contour and flick those wings. You look fabulous.