Someone asked me before what I saw in you to love you so much… my only answer was… everything!
To My Love,
One might say it was love at first sight. But I say love at first sight is foolish. Sometimes I feel there is no such thing, and that says a lot coming from me, the hopeless romantic. But that all changed in one single second. You changed that. England changed that for me. It was more than an infatuation. I might say it was, in fact, love at first sight!
My travel to England was more than being a tourist. It was about embracing a new culture. My first time in this perfect country, and I was going to make the most of those ten days. I fell in love with you before I even stepped foot on the holy grounds of this stunning country. It was love when I peeped out of the small, thirty-inch window of the two isle wide plane. It was love when I saw the lush green land, and the hustle of the city from way up above in the clouds.
I knew this was only the beginning of a great love story.
Walking the streets of London was like nothing I've ever experienced before. Sure, I've walked the major streets of New York here in the United States, but that's nothing like being in your historic borrows of London. Getting lost in Harrods is like something from a dream! Driving by Big Ben and hearing it chime is something you see in the movie, not something you would think you'd experience in real life. Hearing the church bells of Westminster Abbey clang and remind you of all the history that has taken place there. You hold so much history in this breath taking city. You're home to the Beatles, the most famous royal bloodlines known, Stonehenge, Abbey Road, and the site of the 2012 Olympics. It's also worth noting that you can imagine my excitement that I was honored to be in the country that produced Harry Potter. You're a country that has so much to offer that I haven't even began to discover. It's when my afternoon is spent getting tea at a little corner cafe, and then walking by Buckingham Palace, to then hop on the Tube to another historic location. When my day consists of adventures like that, I know I'm living life precise! The friends I made, I can happily say, are some of my best friends. And you introduced me to them. It's not just the way you swept me off my feet, but it's the sense of comfort I had when I was there. The sense of security I felt.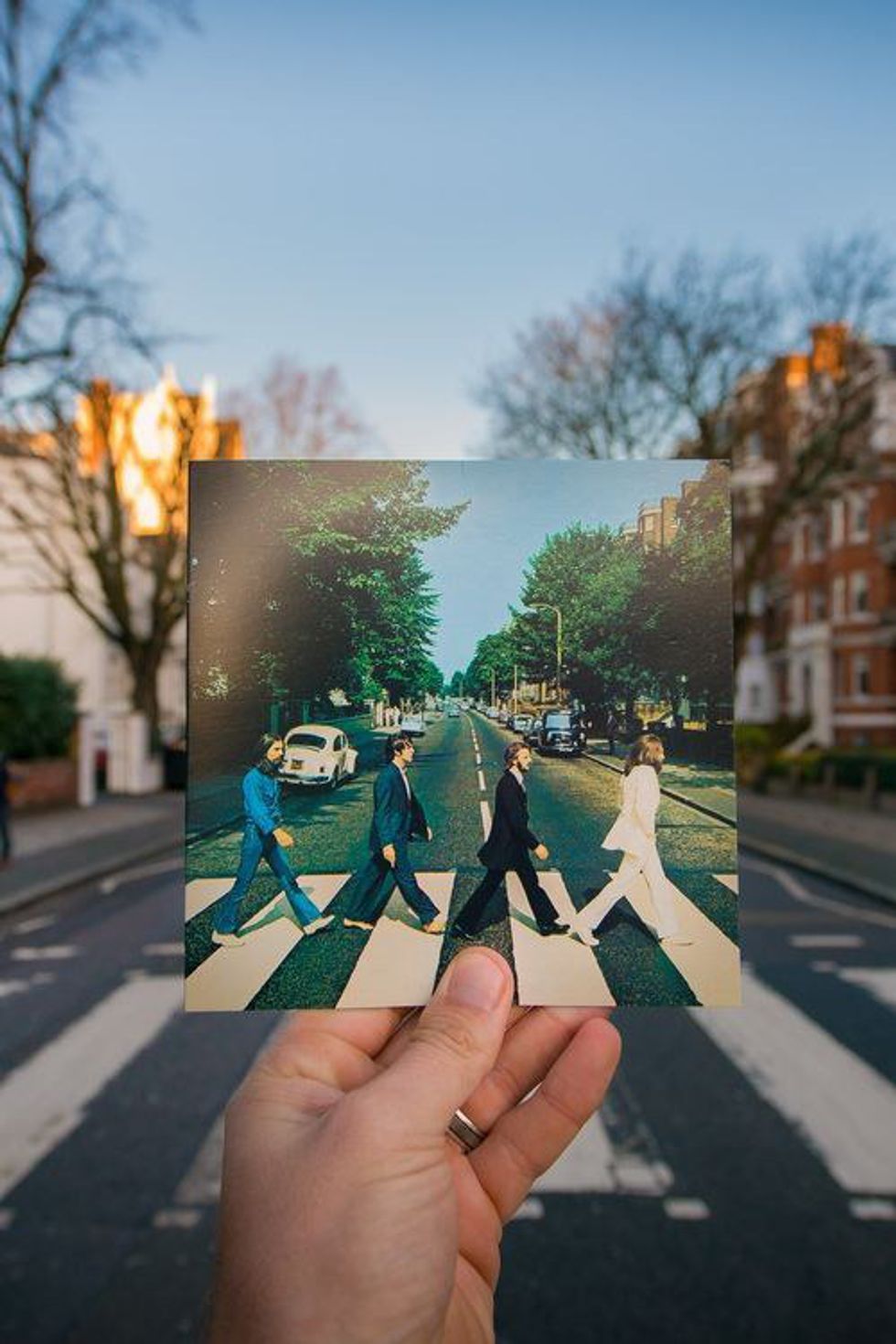 England, you felt like home to me.
It's much more than the glorious city of London. It's the green land you hold outside of the hustling and bustling cities. It's the highly viewed universities I had the chance to visit where the architecture just took my breath away. Oxford University is a place like no other. It's more than just the name. It's the amazing buildings, the great education that's offered, and the general surroundings. If I could've stayed there one more day, I would have in a heartbeat. It's traveling to the home of the great William Shakespeare that truly opened my eyes of literature. Being an English Literature major, this felt monumental. You showed me where one of the greatest British writers wrote. Growing up. I had the opportunity to read him, so that just felt so surreal. You welcomed me into his home. Being able to honor him in his hometown is something I'll cherish for as long as I can! It's being able to experience the Roman Baths, and the history behind them that yet again took my breath away.
It's the memories made that I'll value forever. The little cafes where I got authentic macaroons. It's the red phone booths on every corner that I miss seeing. It's having Tower Bridge as a backdrop to an afternoon walk. The renowned skyline as I ride the ferry on The River Thames. You have so much to offer that I am just beginning to discover. We only spent ten days together, but I knew when I left, it wouldn't be the last time we would see one another. So, as I climbed into a taxi, and went well on my way to the airport, I started to reminisce the great week and a half we got to send with one another. You opened up a whole new world to me, and that is something I am forever grateful for. As I boarded the plane and we took off well into the sky, I found myself smiling, because I know this was the end of an adventure. But sometimes an adventure has to end, for a new one to begin! I didn't know at the time the next time we'd be back together. But I can now confidently say with so much excitement that we will yet again be reunited in two months. Two months and you get to show me the great attractions I missed the first time around. So until then, I will continue to have excitement build up, and continuous happy thoughts. You've changed my life in more ways than one; thank you.
I will say you were certainly love at first sight.
With Love,
Devon Brooks