What's the big deal about local art and local artists?
Well...
To start with the most obvious reason as to why supporting local artists is tremendously important: it's local. Thus, the art is most likely influenced by the community or environment. Artists find inspiration daily from their local terrain, the culture associated with the area, and the people around them. Local art typically reflects its region geographically, socially, and economically. Following this interpretation, people in a community are able to connect together and admire art; which inevitably brings people closer together, despite possible differences in opinion. Local art also cultivates a relationship between the artist and customer. While establishing this relationship also brings the community together, it furthermore expands and intensifies the effect that the viewer receives from the artwork. When a consumer and artist have the chance to converse over the work, the consumer has the opportunity to understand the artist's point of view and influence; which doesn't happen with artwork that is mass-produced.
Supporting local art additionally means supporting the local economy. When local art is supported, the economy becomes more sustainable. The art community attracts an audience that, in return, helps to provide for the society. When local artists are supported, competition begins to be created in the area. Increased competition encourages artists to continue to foster creative growth and development. Consequently, the caliber of local work is augmented when the local artists are creatively and financially supported.
There are local artists working in almost every community. Social media is a great way to connect with people in the area. Artists tend to keep social media updated with current projects and work. Getting involved in local art can be downloading new music to listen to in the car, or it can be attending a gallery in the area. There are no limitations, or downfalls, to supporting the local arts.
Even in ole Troy, Alabama, artists are creating and thriving. I have chosen three artists with newly presented or upcoming work to highlight and share. Levi Anthony, a musician, is currently working on a project called Basquiat McQueen. While this will be released later in September, his single 'Honey Suckle, Sugar Pop' will be released Friday, September 21. Hannah Brinkley Littleton is a local photographer that I recently collaborated with to create a project. Her work can be found on hannahbrinkley.wixsite.com
Levi Anthony: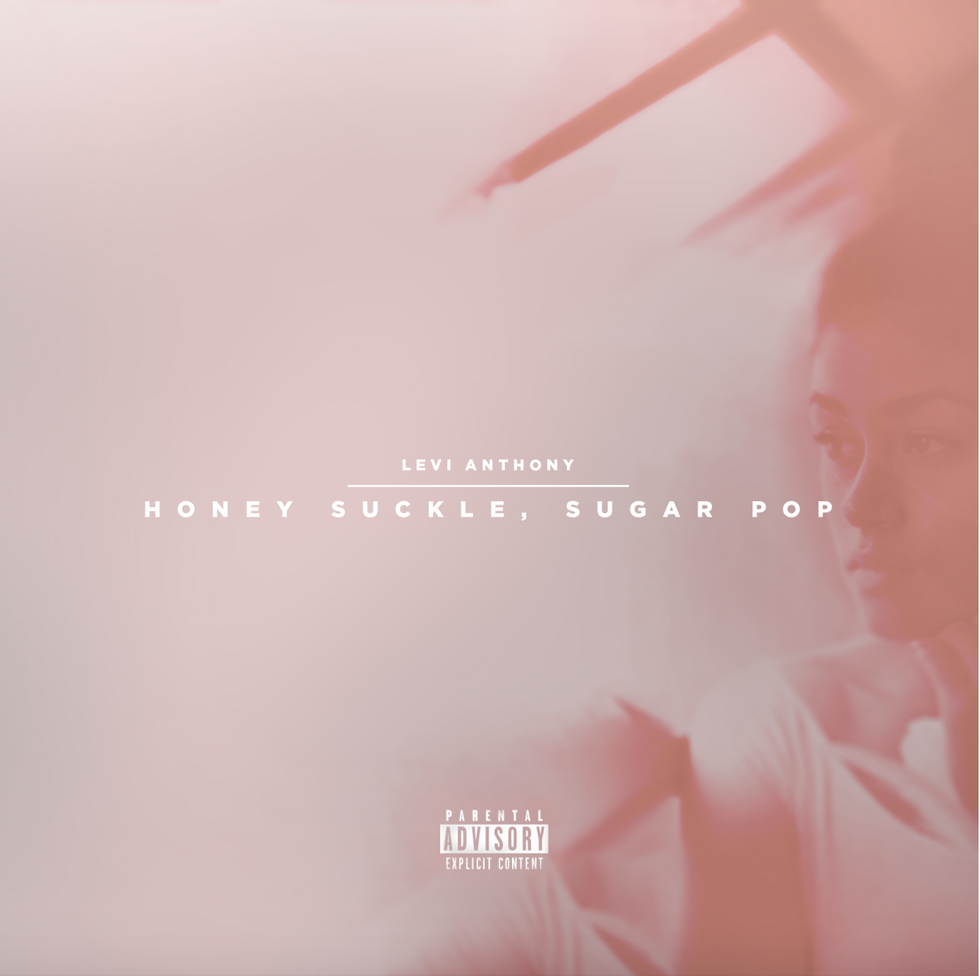 Quinton Cameron
Levi Anthony is an independent artist that was born in California and raised in Kansas City, MO. He is influenced by all creative aspects of life. From a young age, he had a passion for music. At age four, he was fascinated by Fugees's 'Killing Me Softly'. Anthony creates music through feelings of life. His innovative nature pairs with his creativity to allow Anthony to cover a broad range of genre and theme. During his last semester of school, studying Music Industry at Troy University, Levi Anthony decided to start his own record label while pursuing his own music career.


"The song is called 'Honey Suckle, Sugar Pop'. It's the single to project Basquiat McQueen releasing September 27th. The song is about my idea of beauty in a woman – your dream girl in a sense. Someone who feels unattainable at times, but is the one that you dream about. The video shows a dancer; she represents beauty and everything you ever wanted. Style and grace with a touch of edge; we feed off of someone mysterious, someone we are trying to figure out, hence the red stripe across her face. We all go through relationships, some more than others; the ones that end are the ones we can't figure out. The song is inspired from being lonely to someone filling the void of loneliness. The song took 2 years to make. I got the instrumental from producer ITP in the spring of 2016, he titled it 'Honey Suckle, Sugar Pop' and the build went from there." (Anthony)
Hannah Brinkley Littleton: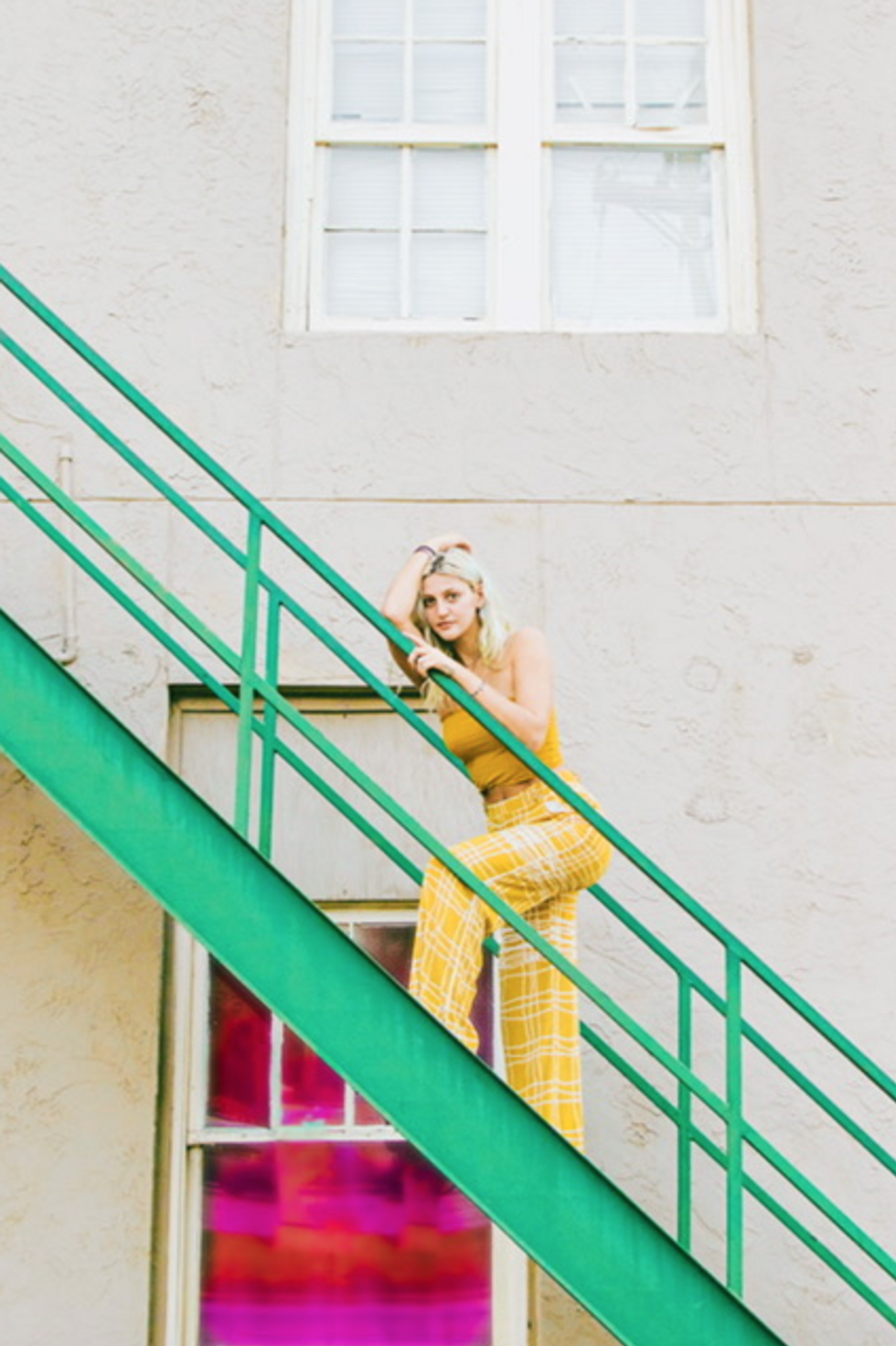 hannahbrinkley@wixsite.comHannah Brinkley Littleton
Hannah Brinkley Littleton is a student journalist and multimedia artist. She is from Montgomery, Alabama and a current student at Troy University. Her main focus is photography. Different aspects of her work are inspired by the art of visual composition combined with her love of story telling. Her photography has taken her abroad this past year, and led her to photograph for the office of the Governor of Alabama.
"I was inspired by the basics rules of art and composition. I would classify it as more of a visual collection. All of my inspiration for this collection came from Pantone colors swatches. My priority was the use of color and shapes, which is something I've been playing with in an attempt to expand my style of shooting. The idea was capturing the most genuine version of McCall in the most beautiful way possible. The colors, lines, and shapes act as a frame that composes the subject for me." (Littleton)
McCall Donoho: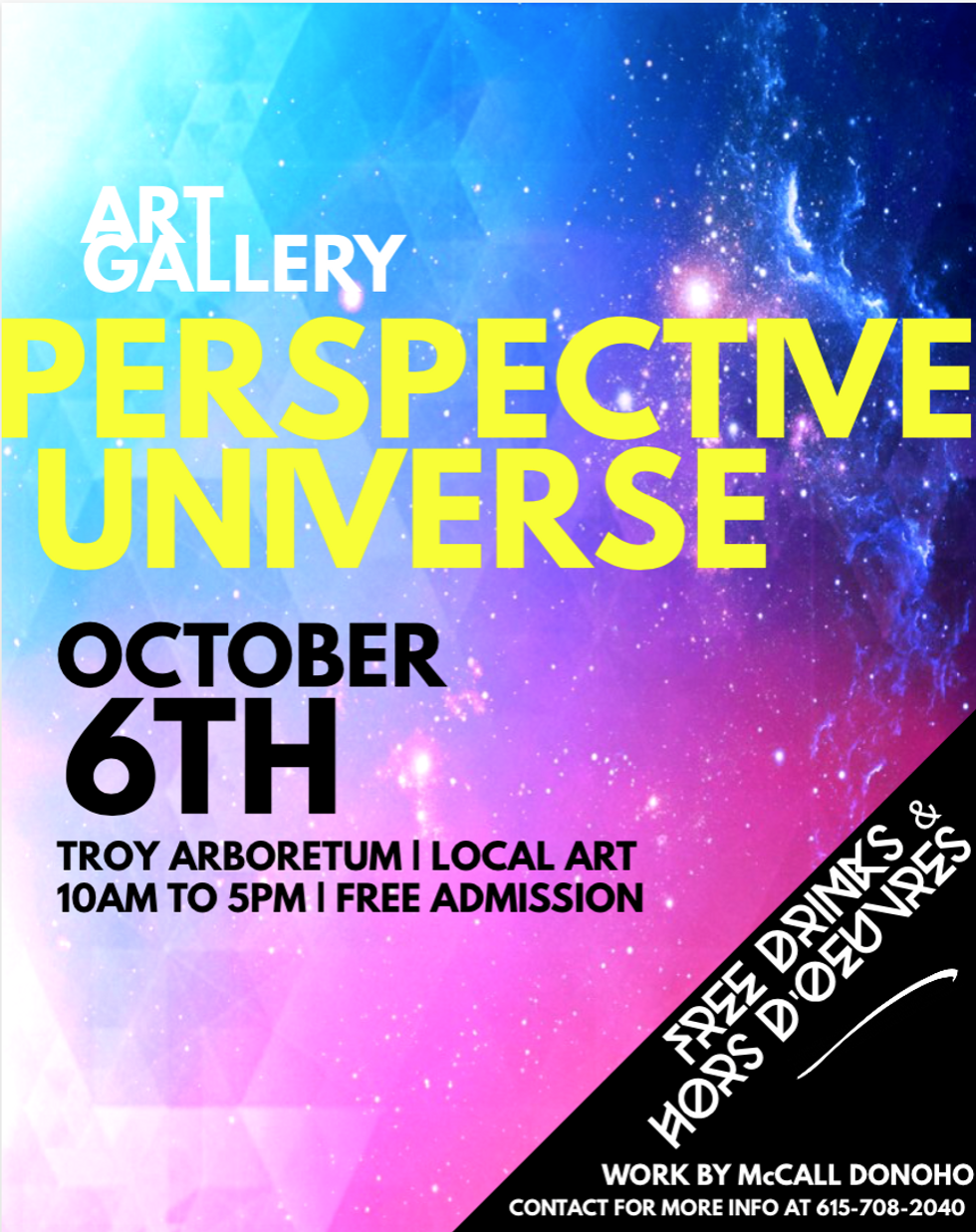 McCall Donoho
I am McCall. I am currently working to get my Bachelors of Fine Arts in Dance at Troy University. I am from Nashville, TN and I am twenty years old. I have always had a passion for the arts; whether that be photography, drawing and painting, or movement. Art has the ability to educate people diversely and abundantly. I work to express myself, my community, my culture, and my beliefs through my creations. My main focus through my art is to consummate growth and development for a broad audience of versatile individuals.
My most recent project is called Perspective Universe. It is a gallery of oil paintings that I have developed around my current view of the universe. The gallery will be hosted at the Troy Arboretum on October 6th from 10am to 5pm. There are three sections: distant, close, and personal. The first portion, distant, represents the nine planets, the sun, and our moon. Everything is depicted abstractly and draws on Greek mythology to express current subject matter. The second section, close, embodies the five earthly elements derived from Ancient Chinese culture: water, air, fire, wood, and metal. There are ten paintings in this section as there is a light representation and a dark depiction of each element. I used the human body as inspiration for these works. The third section, personal, is another more abstract section. There are four sets of three paintings that each describe my personal relationships in my life: mother and father, roommates, intimate relationships, and my connection to both light and dark. My hope for this gallery is to share my work, as well as my viewpoints, in order to connect and learn with people in my community.