I was very skeptical of living in my sorority house, but after a couple weeks of living in, I would never choose any different. It is an opportunity that you can't come across again after college.
1. Friendships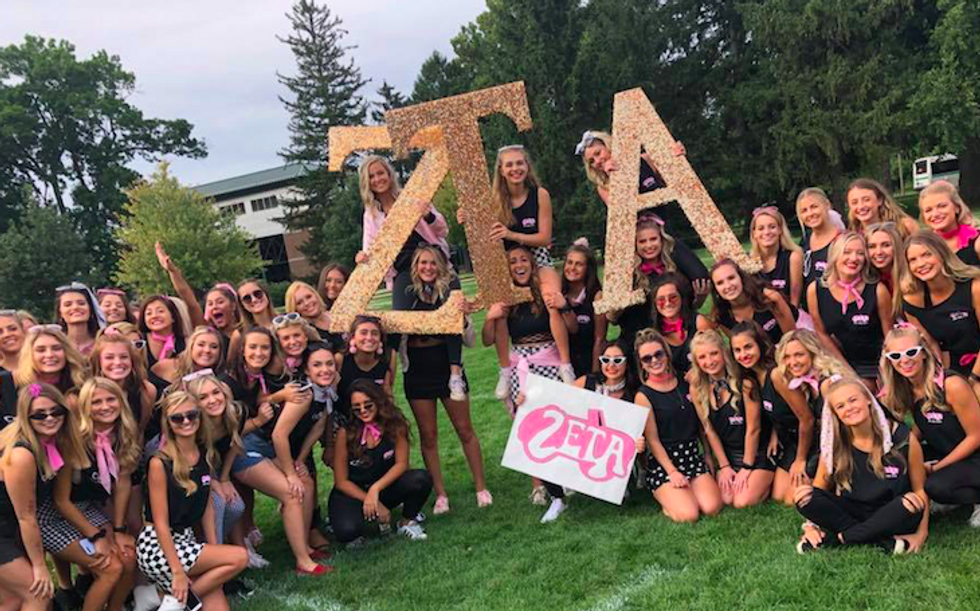 Emma Avery
Moving into my sorority house was intimidating because I didn't know much about the girls living around me. I would have never thought I'd be laughing and dancing to music with them every night (S/O Sab and Hallie). The cove, which is the area we live in on the third floor, is so close and none of us knew each other last year. It is comforting to know that I have so many amazing girls around to turn to, have my back, help with homework and pick me up from work when I get off at an unbearable hour. I have yet to feel lonely in this house and even if everyone does drive home for the weekend, at least I have Irene.
2. Irene
Not every house mom is as amazing as Irene, she does a lot for the house and us girls. She gets mad and frustrated at me for the same things my own mom does and isn't afraid to say it. Although Irene may nag about every little thing, she tells us she loves us even when our music is too loud. She's been in charge of fifty sorority girls for 19 years all she says is, "I don't want to die here!". The best is when I came in crying from saying bye to my parents and she said, "Aw, I know you're sad, but it's okay, can you help me read these numbers?". She makes us tough women when need be. She will love you forever if you play her lullaby "Goodnight Irene", by: Johnny Cash and tell her about what's going on in your life every night at dinner, she gives the best advice.
3. The Food
Cooking for fifty girls and accommodating probably isn't the easiest job, but we are thankful to have Marcia. She cooks lunch and dinner and although she can't grasp that we eat "a lot", she makes the best food. The meals are a thousand times better than dorm food, without a doubt. She especially enjoys when I come down every morning and ask what the soup of the day is, duties of the soup pledge!
4. The Cleanliness
Luckily, we had a lot of renovations done this past summer and our house is beautiful. The inside has an "at home" feel with comfortable couches, a TV room, study room and dining room. Our house is also kept very clean and doesn't compare to the gross dorm rooms. Irene takes a lot of pride in how the house looks and we have to keep up with our cleaning duties.
Most sorority houses, especially at Michigan State are one of the best places near campus to live.