Welcome back
Sign in to comment to your favorite stories, participate in your community and interact with your friends
LOG IN WITH FACEBOOK
Report this Content
This article has not been reviewed by Odyssey HQ and solely reflects the ideas and opinions of the creator.
Subscribe to our
Newsletter
Featured
It's ridiculous the government thinks they have the right to control what a woman should do with her body
3852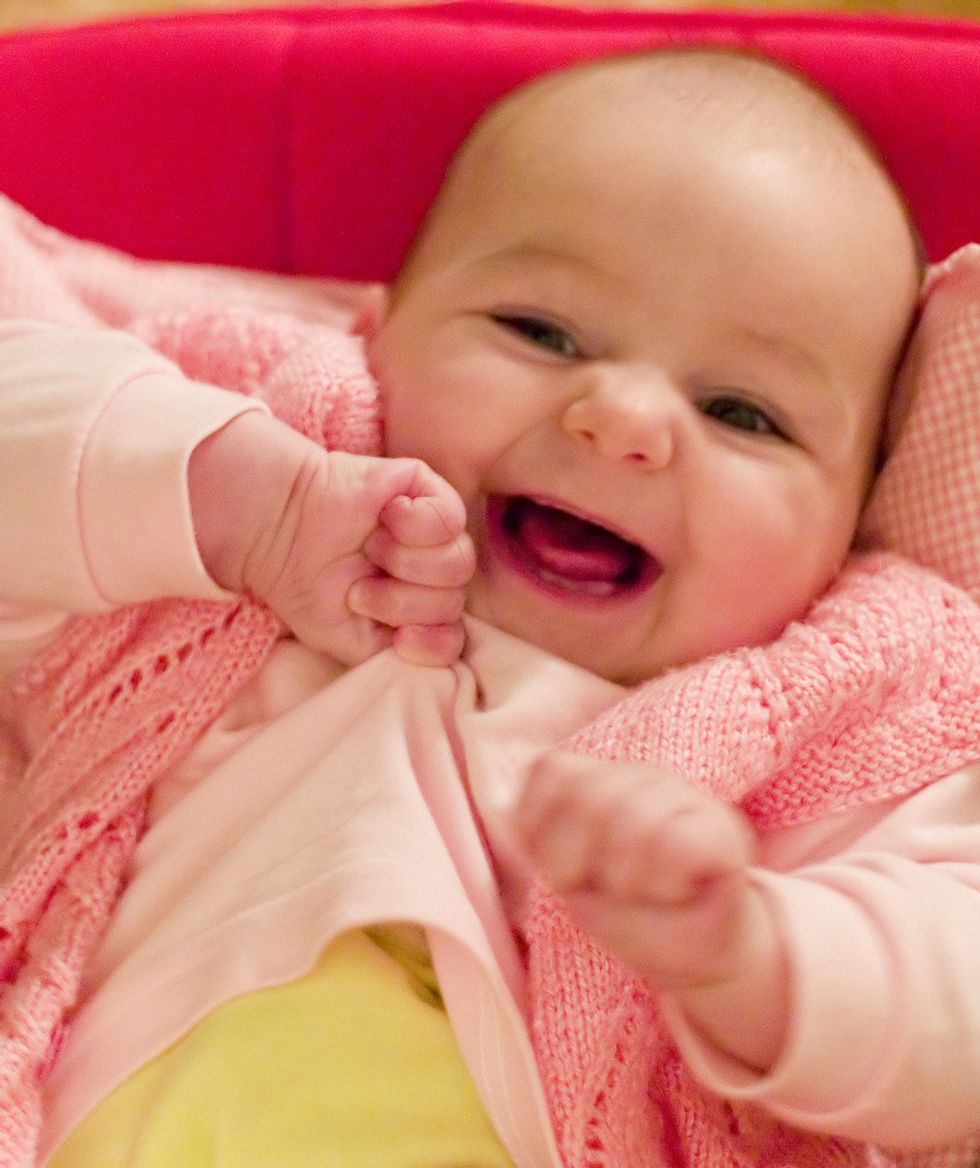 According to New York Times, in 2019 abortion had been banned in seven states, Ohio, Kentucky, Utah, Arkansas, Alabama, Mississippi, and Georgia. Utah and Arkansas are limiting abortions in the middle of the second trimester. Ohio, Kentucky, Mississippi and Georgia passed heartbeat bans which does not allow abortion after detecting a heartbeat from the fetus. Also, Alabama does not allow abortions even if a person was raped said CBS. Although, "Abortion is necessary in order to prevent a serious health risk to the woman." The Supreme Court just overturned Roe vs. Wade.
It sounds to me like these states are controlling what a woman can do to her body. Oh, these women can have sex all they want, they could even be raped but that doesn't matter. They are still forced to keep the baby. Whatever happened to keeping your nose out of someone else's business?
If a woman is the one giving birth to a baby, she should have a say as to what she should do with her baby. I'm sure there are couples that will keep the baby but if the woman doesn't want to give up her baby for adoption, that's on her. People say the man should be about to make a decision too. Well, if you're with good intentions then fight for the baby. But, if you're only doing it to spite her, then don't.
If a woman gets pregnant and initially wanted a baby but she changed her mind, she is allowed to change her mind. If she doesn't want to go through with something then she shouldn't. Having a baby is a big decision and shouldn't be taken lightly. You're taking care of another human being. If you don't feel right in a situation, then try to leave the situation. You should have every right to abort a baby. It's your body.
All of these people who are anti-abortion and pushing it into someones' face is just cruel. Don't yell at a woman just because she wants to abort her baby. "Oh but she's killing her baby!" Well, that's her choice. If you love babies so much, why don't you have one? There's probably a reason why she's not having a baby. Personal reasons you don't need to worry about.
The decision as to whether someone should have an abortion or not should not be controlled and forced upon by the government. Having an abortion is a personal decision and shouldn't be up for a political debate.
Keep Reading...
Show less
Featured
"No one can make you do this."
4310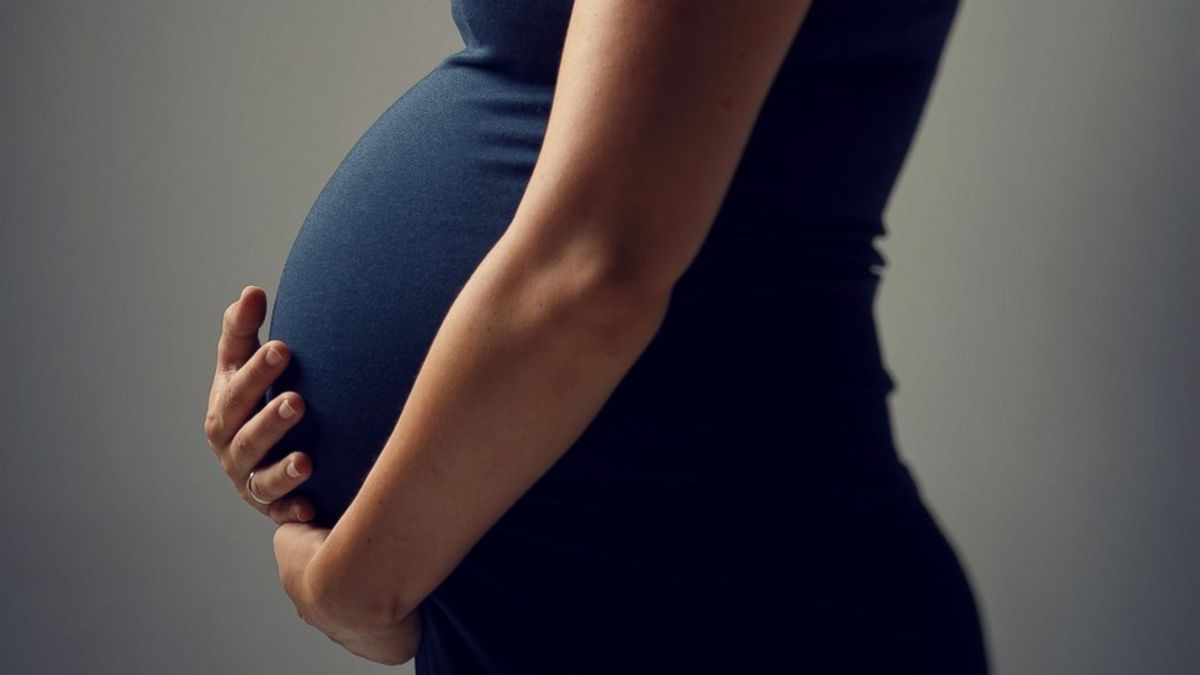 msra.org
I was raised in a strict, Irish-Catholic family. My parents and grandparents, even though I love them, instilled many beliefs in me that I came to disagree with as I grew older, things like "homosexuality is weird and wrong." I eventually rejected many of these ideas once I began growing into myself, but there was always one belief I let ring true well into my teen years: abortion is the murder of an unborn baby.
All my life, I've wanted to be a mother. I've always wanted to experience carrying a child, so when my mom got pregnant with my youngest brother when I was almost fourteen, I figured it was the perfect opportunity to see what pregnancy was like, without me actually getting pregnant. I tagged along to every doctor's appointment, every sonogram, and I even wanted to be in the room when my little brother officially made his entrance. I saw his chubby face pop up on screens, I heard his heartbeat, I listened to doctors tell my mom "Look, he's sucking his thumb!" or "Aw, he has hiccups!" I even had a nurse tell me that he looked just like me.
Every single thing that was happening seemed to solidify everything I'd always believed. I wasn't seeing a fetus on a sonogram screen; I was seeing my future baby brother's face. He was not a sack of cells, he was a living, moving thing, tucked into the womb; a human being. Aborting him, aborting any baby, would surely be murder. I was certain of it.
That certainty started to crack when I entered college.
I had just started my second semester when a friend of mine shared something with me, something that changed everything for me. She told me that she had missed her period, and she was afraid she was pregnant. Now, she has a boyfriend she's in love with, and he loves her just as much, and they never did anything intimate without using the proper protection. Still, lots of contraceptives can fail. And that's what happened to her.
Now, my usual reaction to this situation would be "Well, she shouldn't have had sex." But how could I possibly think that here? This girl was with someone who was totally in love with her, and he'd do just about anything for her. She was comfortable with him, he made her feel safe, and she truly felt that they completed each other. Why the hell should she not be intimate with someone she loves, and someone she wants to be intimate with? (I had already rejected the whole "virgin until marriage" idea as well.)
She was crying, pacing back and forth, telling me over and over again that she couldn't have this baby. I tried to calm her down as best I could, telling her that she hadn't even taken a pregnancy test yet, and suggesting that maybe she should tell her mother.
She whirled around and said she never could, of course not,because her parents would make her have the baby, she was sure of it. So I stood up, gave her a hug, and what came out of my mouth at that moment hit me like a ton of bricks.
"No one can make you do this."
Wait… OH.
Luckily, it turned out that she wasn't pregnant, but I know that if my friend had been pregnant and went through with it, it would ruin her life. She might have to drop out of school, drop her ambitious dreams, forget about studying abroad and traveling and reveling with her friends. It would take a serious toll on that loving relationship with her boyfriend, the one they had built from the bottom and cherished so much, or it might obliterate it totally. And I also knew that her baby would help carry his or her mother's burdens for much of their life.
I suppose it took this long for me to come to this realization because it was never an issue for me until I got to a certain age. As a kid, I didn't worry about safe sex and pregnancy like I do now. Any woman should be informed, whether she's sexually active or not. I will pray for the soul of any unborn baby who is aborted. While my heart breaks, I recognize that pregnancy is supposed to be a blessing, not a burdensome curse. Pregnancy should not be a punishment for wanting to take a physical step with someone you love or, at least, someone you're attracted to and want to be with. In many cases, I think it is best for the mother, the father, and the baby to place their unborn child back into the loving arms of God.
Keep Reading...
Show less
Featured
In a city that never sleeps, with constant bustling and hustling in the streets, my friend and I venture out to see what the "Big Apple" is all about.
2533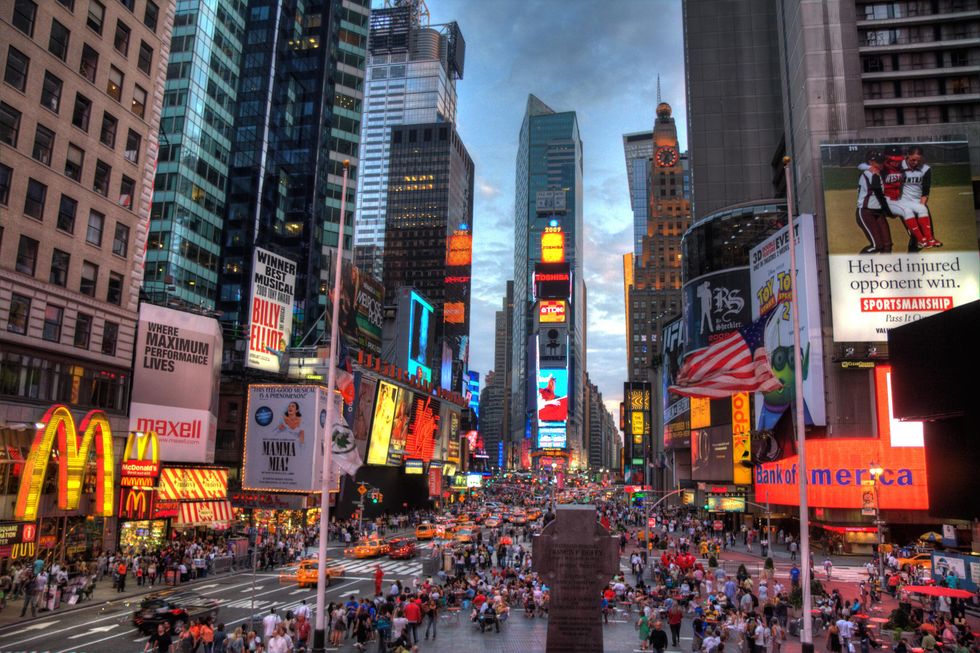 There are so many ways for one to describe the beautiful city of New York. It is breathtaking, exciting and alive all in one. Taking a trip here was absolutely the adventure of a lifetime for me and I'm so grateful to have gotten to see all there is to do in the "City of Dreams" with one of my best friends.
Traveling to New York was a completely unanticipated idea my friend and I had come up with out of the blue. I remember in fact, the exact day we actually came up with the idea. We had just finished up one of our routine runs in Florida's humid weather. As we concluded our run we both sat down to catch our breaths and began chatting about the most random things. Eventually, we started talking about where we'd love to travel to one day. As we were listing places, my friend told me how he'd love to visit New York City and see what the big talk around it was all about. It went quiet for a few seconds when an absurd idea dawned on me. I then blurted out that we should go there and check that off our bucket lists this summer. We instantly agreed to make it happen and got to planning right away. Before we knew it we were packing our bags and getting on our flight to the big city.
Stepping off our plane felt so surreal. This idea that we had abruptly come up with was finally turning into reality. It took months of planning and preparation for us to figure everything out but we managed to create what I believe is the best itinerary for making the most out of New York in only five days. We were able to do everything we wanted to and more, even with some displeasing weather. To give some insights on journeying to New York City, I have decided to list the itinerary my friend and I used to explore the vast concrete jungle that is New York during our five day stay there and have also provided some helpful tips that will surely help anyone who is set on visiting New York!
Day #1: Arrival
Day #2: Lower Manhattan
Day #3: Free Day


Day #4: Chelsea/Hudson Yards


Day #5: Brooklyn
Keep Reading...
Show less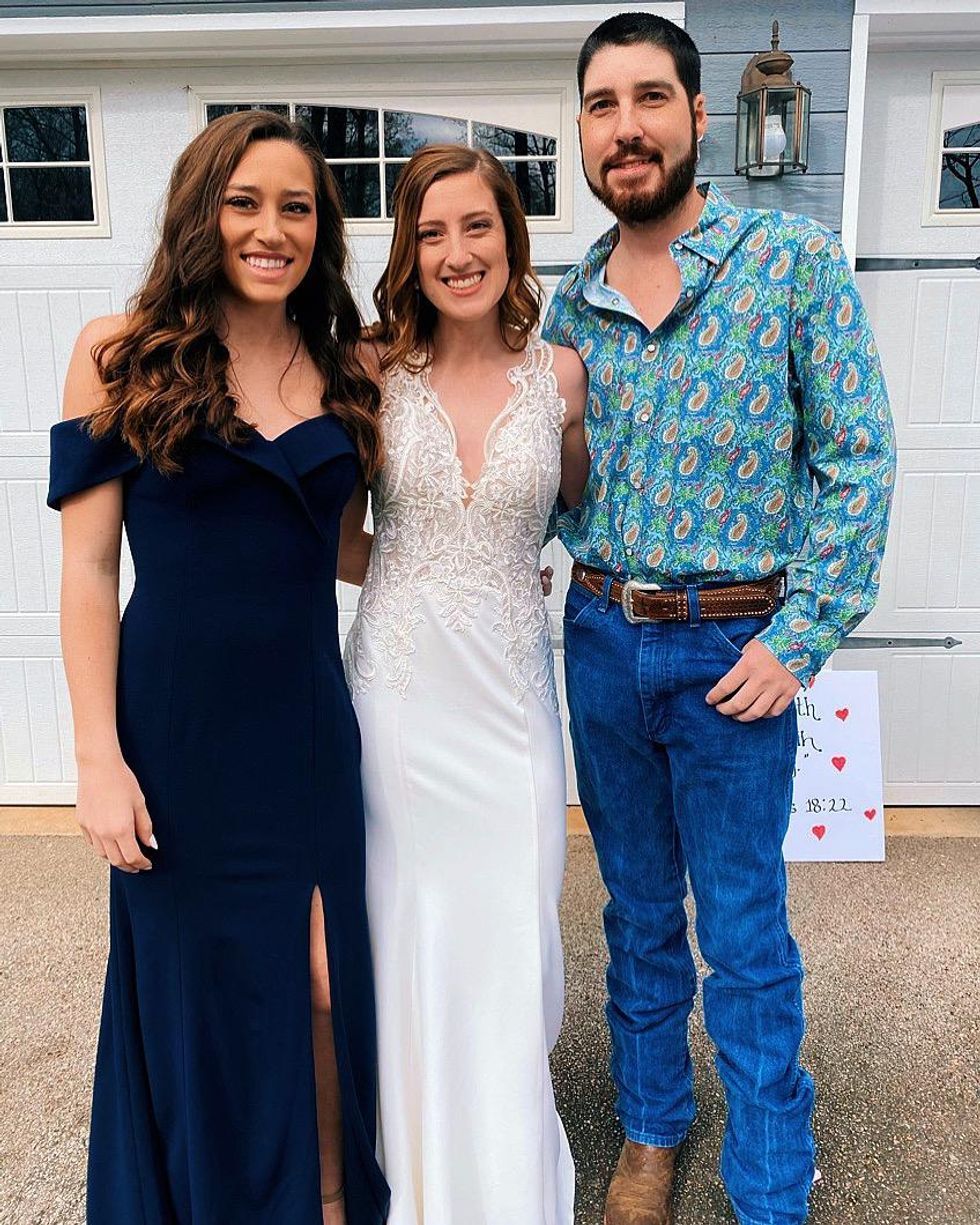 many of you have someone in your life you admire the most. a parent, a superhero, a celebrity.
mine just so happens to be my brother.
for a little bit of background information; my brother is 8 years older than me. he and i are identical; seriously. shave my curls off and i look like a younger richie buckner. we have identical personalities, and yes even identical smart-ass comments. we grew up fighting our battles together. anyone who knows us, knows we were always together. and honestly, i can only imagine how scary that sight must have been.
growing up, our parents dragged us into the church more than we got to spend time in our home. i cant lie, we dreaded it. but as we got older, we learned the importance of church and serving the Lord from their teachings and parenting. somewhere along the way of growing up, he got off the path; and wandered for a little ways. he and i began to have different viewpoints and beliefs about certain topics and sometimes wouldn't speak to one another for months over it; however, the love for each other remained.
those of you who knew richie well, knew he was always up to something. good and bad. he was always scheming, playing pranks, cutting up and honestly, probably being stubborn about something. he brought so much joy and laughter into everyone's lives. for me, he was the one who never left when everyone else did. the one who understood me the best. the one i could call on for anything. my best friend and hero. not a perfect human but the perfect role model in my eyes. the one to walk ahead and light the path for his younger sisters and to teach us mostly what NOT to do.
2021 changed our lives. he got sick. very sick. and we all felt it.
all i can remember was the nightly phone calls me and mom would exchange as we cried together 2.5 hours away from one another. i had school to complete and it was pure torture not being able to physically be there to hug my mom or hold my brothers hand as he laid in his hospital bed. i would text a million times a day for updates. i would hit my knees like so many others and call out to God for healing and help. he and i weren't speaking over a disagreement at the time. however, one afternoon he called and told me he loved me so i could receive some peace. on november 27, as we are standing in the roaring stands for the iron bowl, we received a call that he was being placed on a ventilator; and little did we know he would go into a coma and remain for about 8 days there.
this is when it got real.
a few days ago i got a facetime call from him; sitting up, breathing on his own, smiling, talking. he hadn't touched his phone in over a month, but picked it up, opened it and called me. the one who needed to hear his voice the most. many people who go into a coma see what may be heaven or even a lost loved one. so out of curiosity i asked him what he saw. God? tears began to stream down his face as he looked away from the camera and muttered "no, i saw something else". he saw demons. pointing at him, laughing at him, mocking him, daring him to quit breathing. he called out to God and heard a faint voice telling him not to give up. so he fought. he invited God to help fight his battle. and woke up. he didnt wake up because he was richie buckner; but because our God cannot be beat.
God is a god of miracles. the nurses in that hospital said they had only ever seen 2 people wake up from the state he was in; and he was one of them. although we grew up in a christian home with 2 parents that are faithful servants of the Lord; it is easy to get lost. to wander off. to prioritize other things, people, places, objects. but God does not give up on us. he showed him what his destiny could be, and allowed him the chance to save his relationship by waking him up. and i think we can all learn from richie's testimony. he was not some mystery patient, he was a miracle patient. one that got an extra chance to pick up his ticket for the pearly gates. and he did. and i think we should pick up our ticket before it is too late.
i know this journey hasn't been easy for any of you here. he was so loved, and sometimes maybe underappreciated. he changed my life and i know so many of you have stories of him that changed yours as well. he was a special boy. and will forever be in our hearts. i know the first thing he did was hug pawpaw and uncle rickey as they welcomed him into his forever home. he's honestly probably riding a horse right now up there, and i bet its the most beautiful ride.
Keep Reading...
Show less
Religion
What you're probably asking yourself during your season of waiting.
5690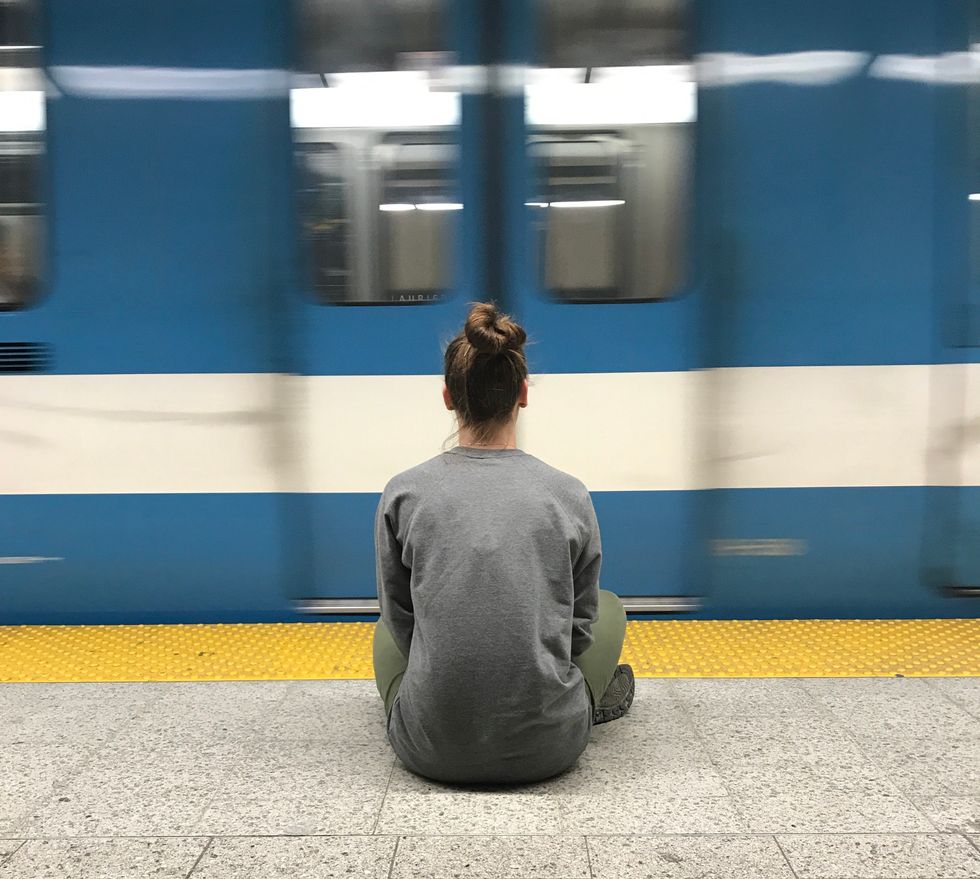 We spend most of our lives waiting for something. Maybe you're waiting for a job opportunity to open up, or for a professor to email you back because you procrastinated on your assignment, or maybe you're waiting for the next chapter in your life to start. Whatever the case maybe be for you I want to let you know that your season of waiting is not in vain! It may seem like it but your season of waiting is a crucial part in your walk with Christ. You may not have a walk with Christ and I encourage you to be open to starting a relationship with him but even your time of waiting isn't in vain. Waiting is a hard thing to do but it is so worth it in the end. The Bible even tells us this in Ecclesiastes.
"The end of a thing is better than its beginning..."
-Ecclesiastes 7:8 (NIV)
This is because what you do during your season of waiting makes the end of the waiting period that much more beautiful. God is only simply trying to prepare you for the next thing He has in store for you. He prepares us through waiting and sadly, our human ears don't like hearing that because we are impatient creatures. But the end is always better than the beginning. So, here are three things to remember while you are waiting.
1.) Don't live in the future, live in the here and now.
God's plan for you is absolutely and totally perfect (Romans 12:2) and more then we could ever imagine (Ephesians 3:20). And rushing His plan will only cause you to lose what He wants you to learn right now. You can't rush perfection! What He is trying to teach you at the moment might not even seem relevant but He has your attention while you wait and He wants to teach you something right now. Don't miss what He is trying to teach right now because you are so focused on the future! When I was a little girl me and my family took a trip to Disney World. As I waited in the airport terminal all I could think about was Disney World and getting to meet The Little Mermaid and all my favorite characters. While I was living in the future of what was going to happen next, my mom had a different idea. My mom found that while we waited to get on a plane to go to the most magical place on earth that that was the most appropriate time to pull out math worksheet and have me work on my addition and subtraction. As I saw her grab the math worksheets I thought 'Is this woman serious right now this is not the time to be learning math!' I was so focused on the future that I thought what my mom wanted to teach me while I waited was pointless and irrelevant. Long story short we go to Disney World then I start first grade a few weeks after when we get back and I was an adding and subtracting wizard in class! What I thought was so irrelevant at the time of my waiting was extremely beneficial to me in the future. God may teach you something or show you something during this time of waiting that seems really unnecessary at the time but He knows what you need to know in the future. So bottom line don't be so focused on the next big thing to happen that you have a bad attitude to what God is trying to teach you right now, or even worse completely miss out on what He wants to teach you. Instead of asking "God, what's next?" ask "God, what are You trying to teach me?"
2.) Everyone is in a different stage of life than you.
This is something that I struggle with from time to time. As human beings, we want what others have and we often times want to be in positions that other people are in at that moment. We need to stop wishing that we were in someone else's shoes because at the end of the day we are all different and in different periods and seasons of life. We can't keep on wishing we were in a position like someone else because we aren't that someone else. God has you in this season of waiting for a reason. As frustrating, as it can be God's plan of waiting far outweighs our plan of rushing.
"To everything, there is a season, A time for every purpose under Heaven."
- Ecclesiastes 3:1 (NKJ)
There is a season for everything and you're season may be different than the person next to you, and THAT IS OK! We need to trust in Him and not our own understanding (Proverbs 3:5-6), trust that He has you where He needs/wants you to be at. Give it all to God your frustrations of waiting, your longing to be in a different season tell Him how you feel about everything and where you want to be. He wants to hear all this from you. He will hear you! The Bible says:
"I waited patiently for the Lord; He turned and heard my cry".
- Psalm 40:1 (NIV)
He hears you and wants to hear from you. But He will also tell us to be patient for it is all in His timing not our own and we have to learn to be content with that. We have to yes, give Him our frustrations, but also let Him know that we will be content with where He has us. Maybe He is trying is teach you contentment and you need to let Him know that you'll be content with where He has you. But you will never be able to see what He is trying to teach you if you are too hung up on other people and where they are at in their lives.
3.)There is something you can do during your season of waiting!
God didn't intend our season of waiting to be spent with us mindlessly scrolling through Instagram or sitting on the couch watching tv until He magically appears with the next big thing in our lives. God wants to teach us during our season of waiting, but how can we learn if we aren't in the Book He intended us to learn from?
"You will seek me and find me when you search for me with all your heart".
- Jeremiah 29:13 (NIV)
Seek God and You will find Him. When you find Him, He will show you what He wants to teach you and where He wants you at next. During your season of waiting read His word spend time talking to Him daily. Seek what He wants to teach you. God is trying to prepare you during your season of waiting for the next thing He has in store for you. Yet, again how can we prepare ourselves if we aren't in the Book that He has given us to prepare us for all things?
Thank you so much for reading this I hope you enjoyed it and that it helped you out as much as it did me! One last thing I am obsessed with all kinds of Christian music so at the end of each blog I want to recommend two or three songs that go with the topic I just talked about to help you guys out any further. So, here you go, hope you enjoy them!
Trust in You -Lauren Daigle
Keep Reading...
Show less
Subscribe to Our Newsletter