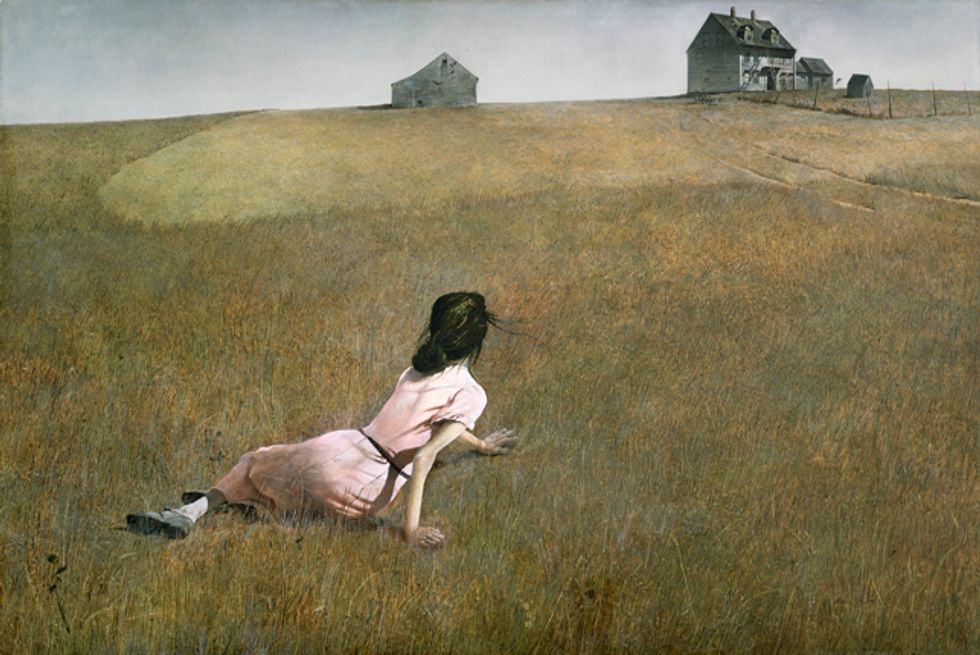 My love for modern art ignited the moment I stumbled upon Andrew Wyeth's, Christina's World. I stumbled upon the painting the summer before my freshman year of college and it continues to be my favorite piece at the Museum of Modern Art.
The moment I read the words "limited physically but by no means spiritually." I immediately understood the impact a painting could have on a person. The psychological connection that people could have on something that could just be merely seen.
At the time I gravitated towards the painting for many reasons. Christina, being the focal point of the painting, allows the viewer to immediately put themselves in Christina's position. The piece is universal. And it's universal because as humans, we all have aspirations and setbacks.
Anyone who has ever wanted anything can relate to the painting, because so many dreams, people, and objects of desire, can seem so close, but so far away. Yet as people, we keep yearning. With broken spirits, we keep believing.
Christina, being crippled, never sought out help from anyone or anything. Abstaining to use a wheelchair, she crawled all around the grounds of her family's land, continuously refusing any assistance and neglecting all who got in the way of her independence.
As people, we're always reaching, yearning for our own desires, for our own dreams.
Christina's spirit is the spirit I so often remind myself to seek. When I've had a lousy day and an even lousier week, I think of Christina. When it's 2 a.m. and I can't seem to fall asleep, I turn to Christina and her ever-inspiring spirit.