In Greek life I have a twin, which means after my Big picked me up, she also picked up a Little from our brother fraternity. At first, I didn't care too much about it and didn't know what would be involved with having a twin. Honestly, I didn't think I'd ever speak to him or hang out with him. It took me awhile to realize that the three of us were more alike than not and this would become my mini family. I have people I can rely on and treat as though they were my actual brothers and sisters. At home, I do have a sweet younger brother that I get along with really well, but I can't see him often because of college. My Twin has filled that hole in a way, but not as a replacement -- it's more like an addition to my close circle of friends that I treat as family. This one is to him.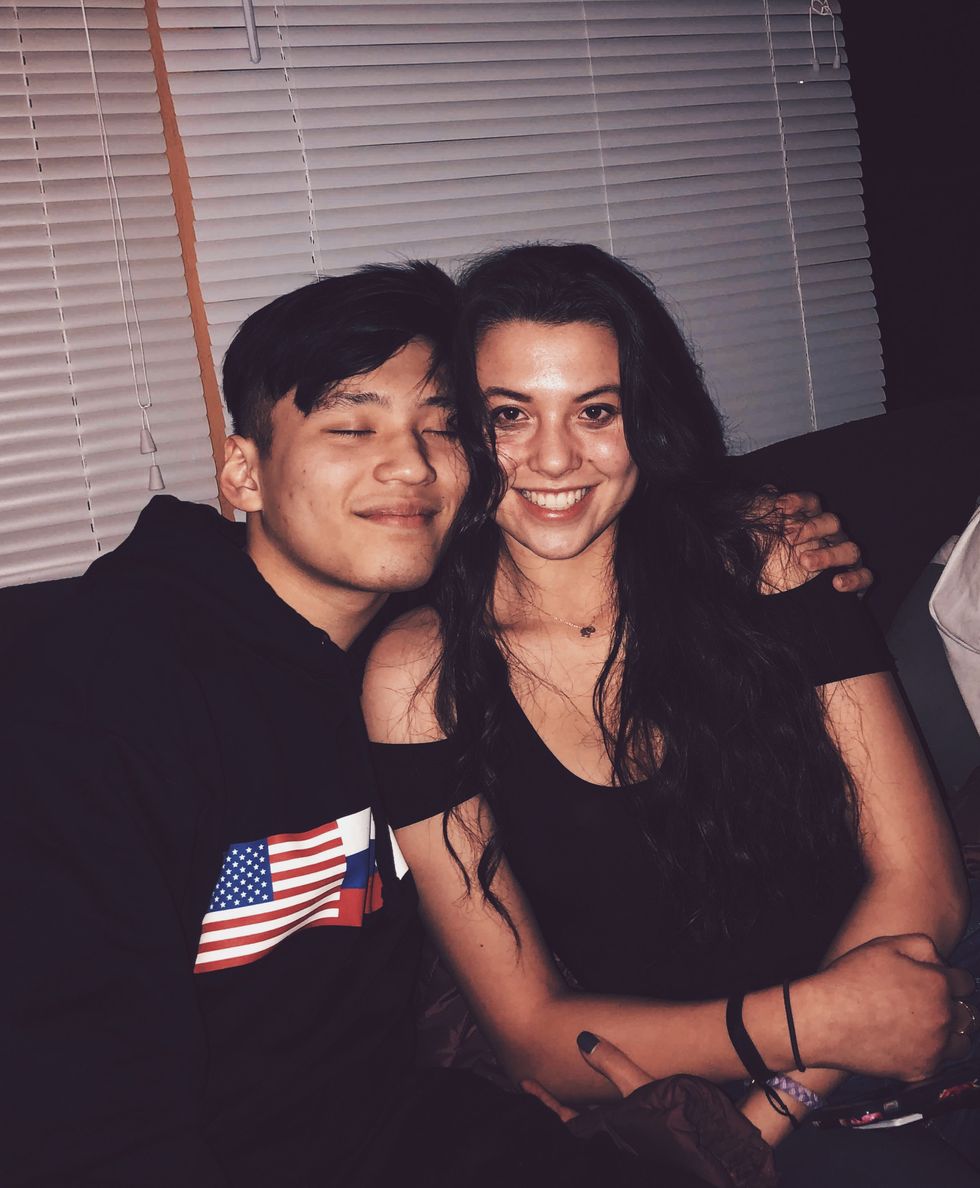 Twin,
Looking back, I never thought that we'd become this close. I was intimidated by you and your line brothers (pledge brothers). I'm pretty sure that I avoided confrontation with you as much as possible because I didn't know what to say to you. I remember speaking to you for the first time at reveal night for my sorority. We took a few pictures together and I think I said something dumb about how we were supposed to sign. That night began my efforts to slowly get closer to you and get to know you more.

I think within the last month, I've made giant leaps to talk to you and hang out with you (as compared to during the process). I know I can talk to you about anything and time after time, you've proved to always keep your word. I like learning new things about you and all your quirks. At parties, I appreciate you checking on me and just talking to me in general. I'm grateful that you also introduced me to your other Twin and now all three of us have gotten close.
I'm always amazed at your various talents and skills that always seem to arise in the weirdest ways. I didn't know you played so many sports in Malaysia and you can sing like Shawn Mendes. You're intelligent, sweet, funny, and kind and I don't know how I would've gotten through these past months without you.
Out of all the times hanging out with you, I think my favorites have been within the last week. We got to talk for hours about random things and you made me feel so comfortable. I told you everything going on and you were there to help. I hope I don't annoy you, but I really like teasing you because it makes you laugh. Your laugh is contagious and whenever our lines are all together, you know how to make everyone smile. You're uniquely you and I don't want you to change for anyone or anything because you're perfect the way you are. So thank you, for being you and everything more.
Thank you. Thank you for singing Don't Stop Believin' with me because I was too scared to sing by myself. Thank you for letting me rant to you about my dorm problems and friend problems while I ate your stash of bell peppers at the Lambda House. Thank you for teaching me about economics so I could succeed on my homework and getting dinner with me even though you weren't hungry. Thank you for always making sure I get home safe.
Thank you, Twin, for being a part of my home away from home.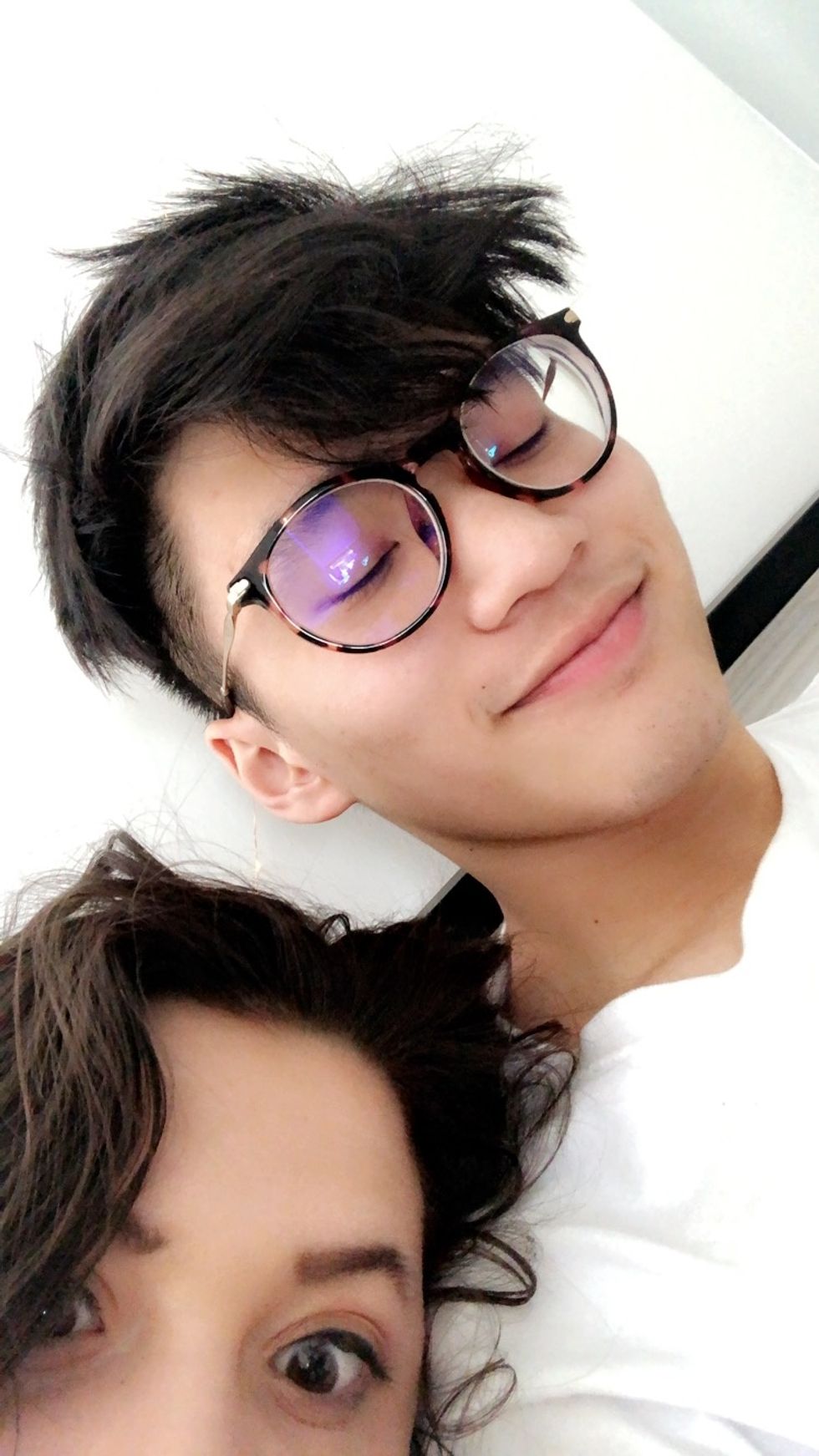 -
Through him and my other sisters and brothers, I've realized that this community is so much more than just making friends. It's more than parties and going out every weekend. You actually get a family that will stick by your side no matter what. I regret not reaching out to my Greek family sooner, because now that I've begun opening up, I see that they want to help me and they genuinely care. Even if I don't talk to someone in the House often, they're still there to offer support and advice. I would highly recommend joining Greek life or a club or anything where there is a wide network of people. You never know who you'll meet and how they can play a part in your life. It took me so long to branch out and trust others that I had just met through extracurriculars, but they're now my closest friends and some of them are even like family. Don't be afraid to find new people. I'm glad and thankful I've found mine.
P.S. Twin- Just know that I'm here to help too. I feel so special and happy when you're able to talk to me about anything because all I want to do is help. I know you've had a lot on your plate, but Biggie and I are here if you ever need anything. Love you