My Dearest Sisters of Delta Phi Epsilon,
Not to sound too cheesy, but the second I stepped into 110 Olympic Boulevard my life changed. Moving to a new town and a new school with little to no friends was one of the most absolutely terrifying life transitions I've ever experienced, but if I hadn't had you guys to tell me that there's only one printer in the library that prints color, or that I can get discounts with my student ID at fast food restaurants, or that some days iced coffee is a meal replacement, I know for a fact I wouldn't feel as confident and loved as I do today. Thank you.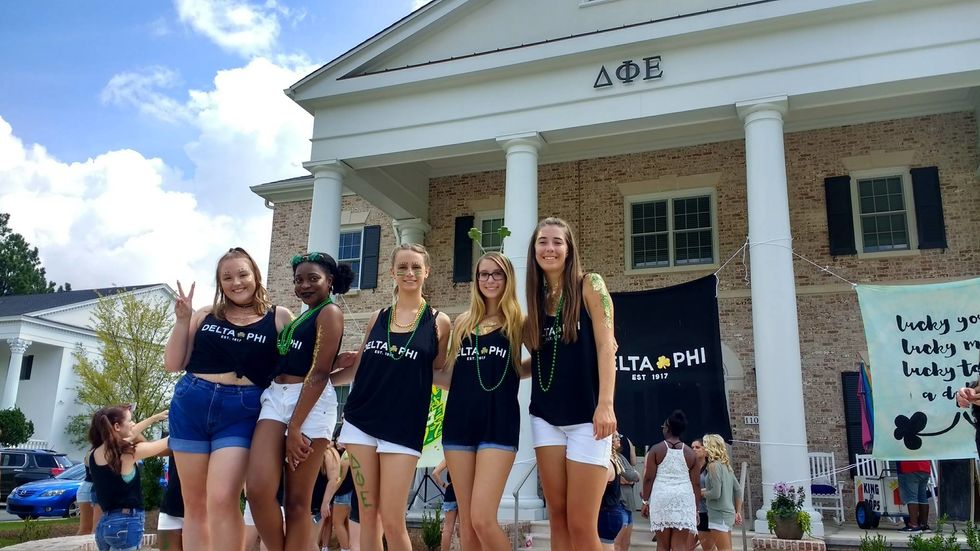 Laurie Materna
To be entirely honest, I never saw myself as a sorority girl. In fact, upon moving into college I had absolutely no intention of joining Greek life. It wasn't until my best friend encouraged me to attend an interest meeting that I realized I needed this wonderful organization in my life. I was welcomed with love and acceptance from day one, and in such an unfamiliar place, you gave me a home. From Bid Day to Initiation to Semi-Formal, I have spent the past 10 months with girls I will love unconditionally and forever.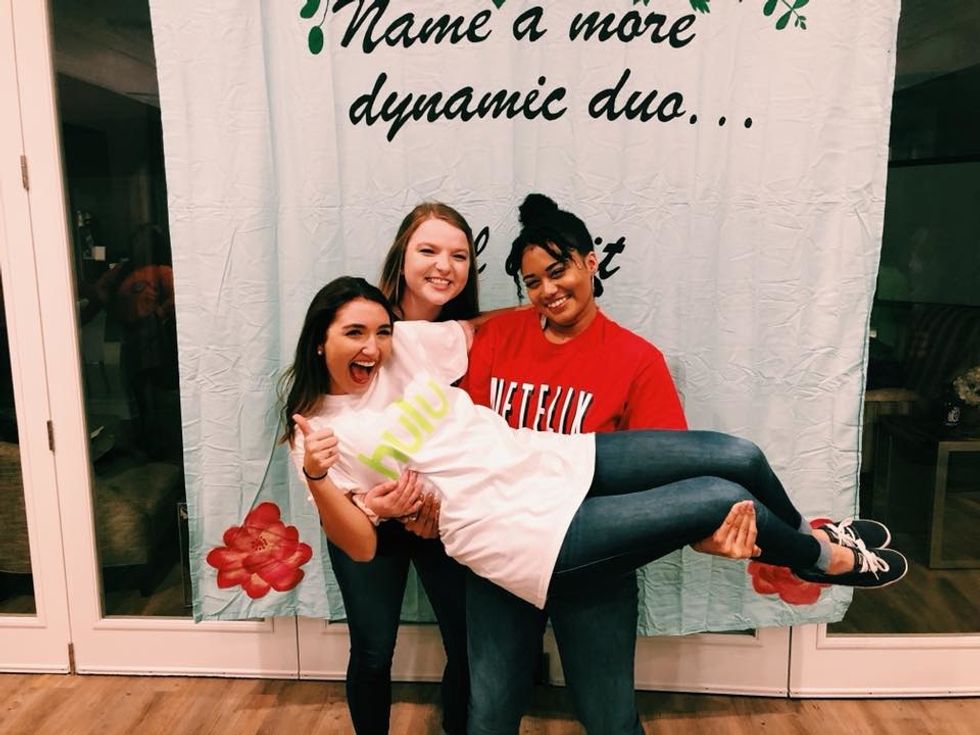 Laurie Materna
Enough with the ogling, this is what Im really here to say: Thank you. Thank you for the late night talks, the impromptu dinner trips, the study groups before exams, the "Good Luck!" texts before interviews, the late night drives in the middle of nowhere just because we needed to get out of the library, the memories, the friends, and the love.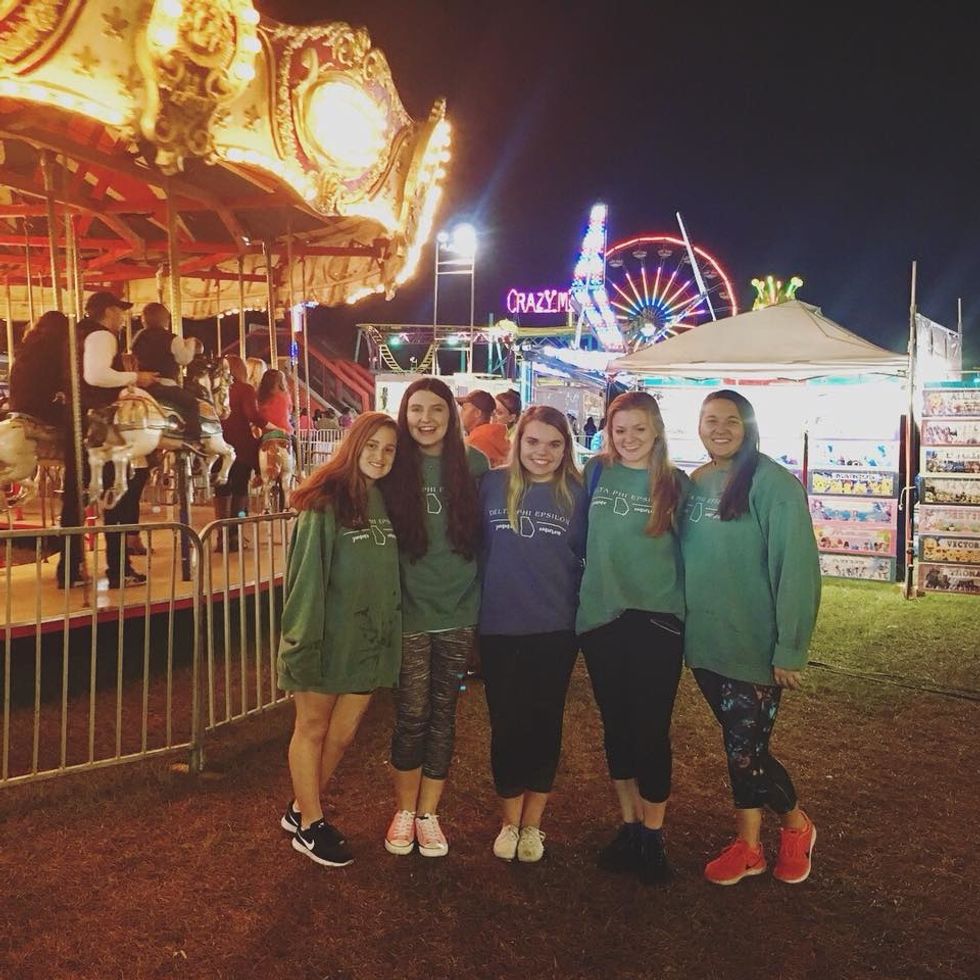 Laurie Materna
Walking the campus's brick roads, heads held high, adorned in your "love yourself more" shirts, the wonderful sisters at Gamma Omicron proudly represent their philanthropic views. The philanthropic involvement is so prevalent in the chapter that it reminds me of why we do this. Your passion and desire to make the world a better place is just one of the reasons I'm so proud to call myself a sister of this organization.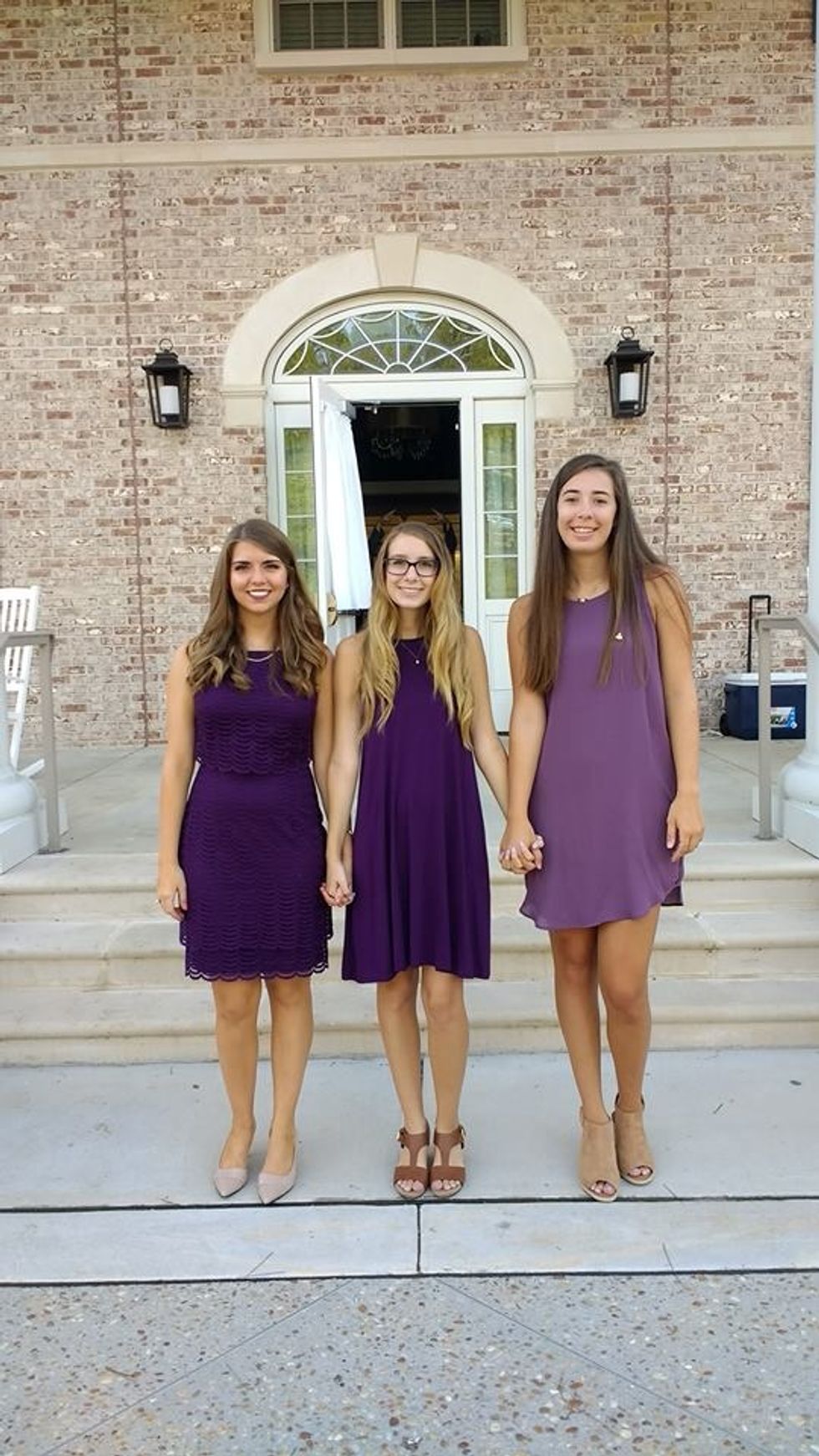 Laurie Materna
So finally, the most important thing I have to say to you, Gamma Omicron, is thank you; for my home, lifelong friends, laughs, cries, talks, and understanding when life didn't go quite as planned. Thank you for being my rock and giving me a home away from home. There is no way I would be the woman today without you. Thank you. I love you.
YITS,
L-Dog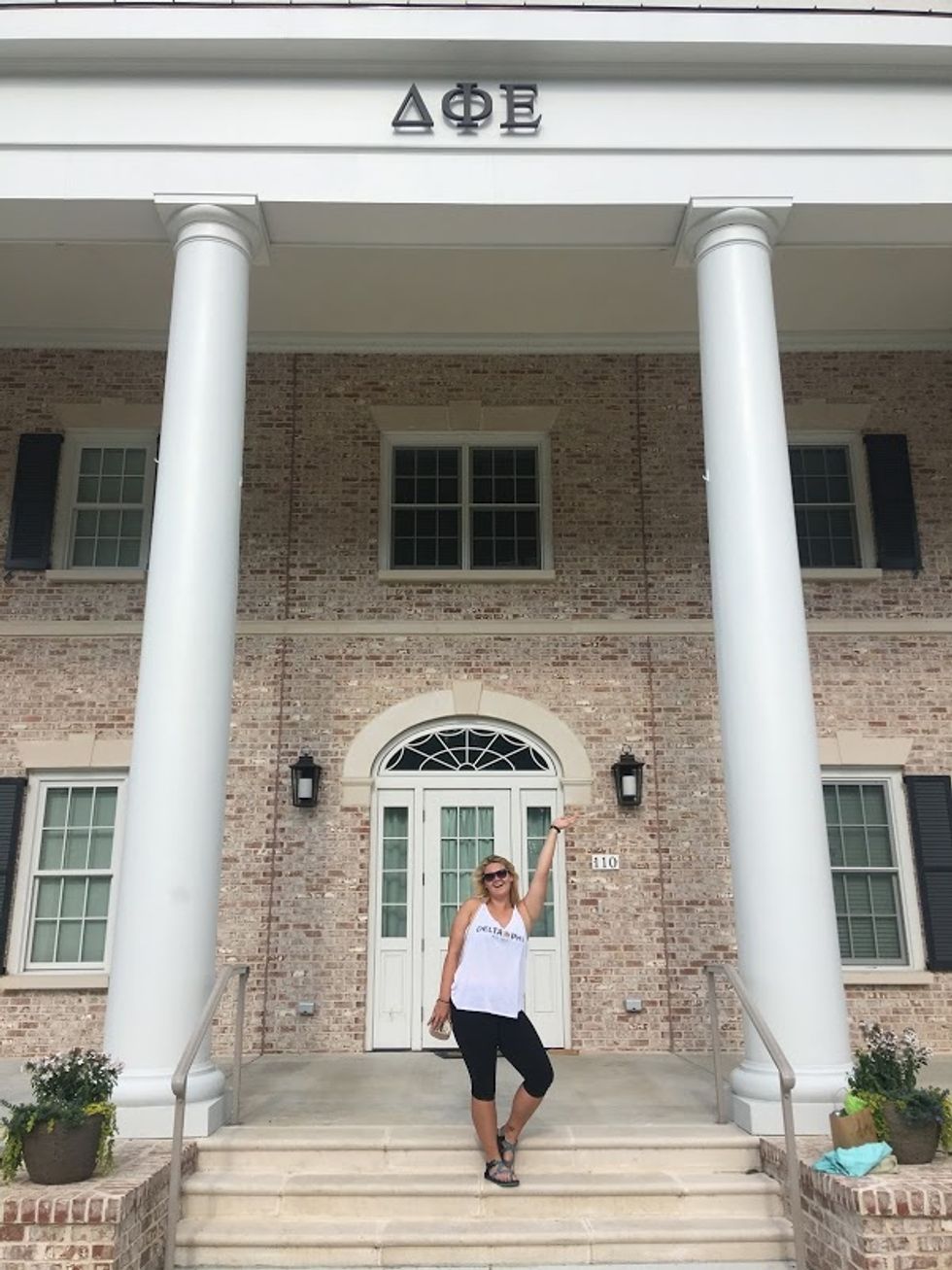 Laurie Materna