Ok, so unless you've been living under a rock, you know what's happening with the queen, Taylor Swift. She has recently been working on recording all her previous albums that were recorded under Big Machine Records. If you don't know the chaos around Big Machine, then this might be a tad confusing, so I'll give you the spark note version of what happened. Basically, when Taylor left Big Machine, she wanted the rights to her music as well, but they wouldn't give them to her. This means that she has no control over what happens to her music. Since then, Big Machine has sold her catalog many times without her permission. Taylor is now re-recording her catalog so she can have control over her music. So, let's dive into what's happening in the world of Taylor Swift.
1. Taylor Swifts Release Of "Love Story (Taylor's Version)"
Taylor came out with her first song that has been rerecorded. It is a song off of her sophomore album "Fearless" and one of her more popular songs from her early music stages. When giving the announcement of the release, she did so in true Taylor fashion with a surprise and multiple Easter eggs within the post regarding her album, but we will talk about that later. The song itself is just as much of a bop as the original. It has different instrumental aspects and vocal flares as the original, but it gives off the exact same feel as the original.
2. What we know about "Fearless (Taylor's Version)" the album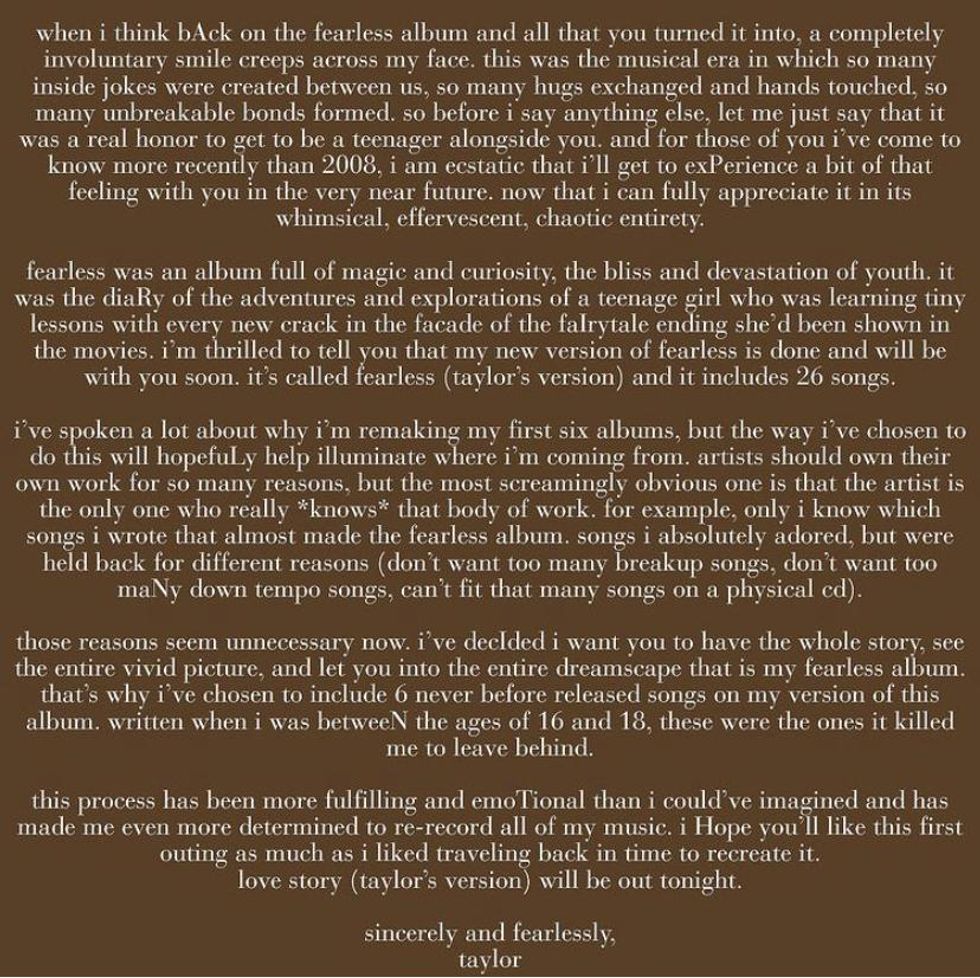 Swift's note
Within the Instagram post that was posted on Taylor's Instagram, there is a lot too unpack. She announced that the album will include 26 songs, 6 of which have never been released. She explained that these songs were written during the "Fearless" era, but didn't make it on the album for various reasons, but now they need to be heard. She also hid random capital letters throughout the post that spell out "April ninth" so that is when people are assuming the album will come out.
3. Fan theories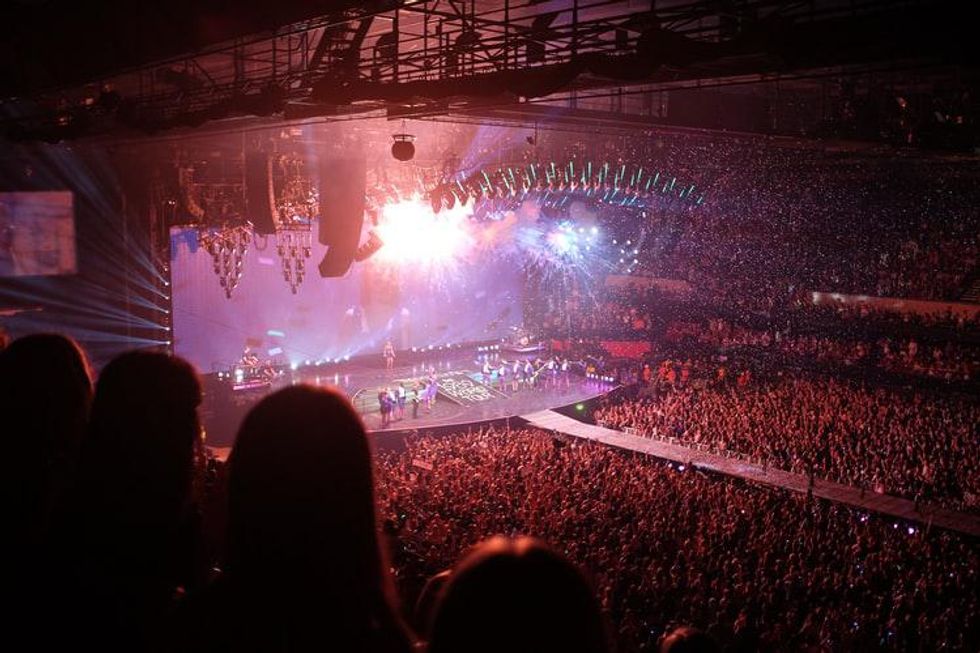 Although people are confused as to why she didn't start rerecording her debut album first, there are some theories about when the next one will be released. Fans have gotten really good at sleuthing when it comes to Taylor. fans suspect that the second album release is July 9th. this would be 13 weeks after the release of the first album, and we all know how much Taylor loves the number 13.
Thanks for reading! Be sure to check out my other articles!