To those of you who have taken Calculus, let me say a few words that are sure to send chills down your spine: Euler's Method!
OH GOD!
Remember that? You had to approximate the derivative, and then approximate it again, and again, and again, and again, and again...
You get the point! What kind of maniac would invent something like that? Until last week, I was sure that he must've been some kind of psychopath, wrapped in a straitjacket, only allowed to be free when he was asked to do math.
But much to my surprise, I was completely wrong! After learning about some of the smartest men in the history of mankind in my History of Calculus class (I'm not as boring as you think, I promise) we finally got to the man at the forefront of every Calculus 1 student's nightmare, Leonhard Euler.
Not only is he not a maniac, but he is also much smarter and way more dedicated than you and I can ever hope to be.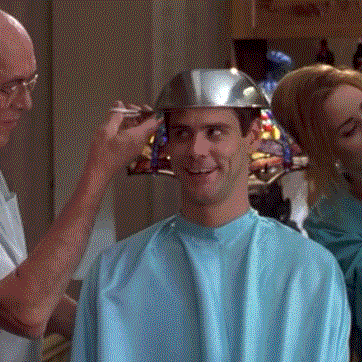 Euler was born in 1707 and began attending the University of Basel in Switzerland in 1720, where he initially planned on studying theology. You read that right: while you and I were busy picking our noses and playing with tamagotchis, Leonhard Euler was already in college. And you may be thinking: well yeah, but he was studying theology, so big whoop.
And that's exactly what I thought too! (No offense to you aspiring priests and nuns. Please forgive me.)
Upon getting at Basel, however, Euler decided to switch his focus from theology to mathematics, and ultimately changed the course of history.
He graduated with his MA from Basel in 1723 (for those of you keeping track, that's a BA and an MA in three years) and started on writing what would ultimately amount to 900 books on mathematics. He shed light on some of the most important concepts in mathematics like the natural logarithm, the taking of derivatives, and I'll stop now before you fall asleep.
The math isn't important (well, it is, but bear with me). What is important that is that in 1738 he went blind in one eye due to a fever (mull that over, anti-vaxxers), yet he continued to produce mathematical proofs at a prolific rate.
But then, in 1766, he went completely blind, and...
HE KEPT DOING MATH! IN HIS HEAD! But how, you might ask, was able to write it down?
He would dictate to anybody who would listen, and they would write it down. His children. His grandchildren. His friends.
He even made sure that his servants were fluent in Latin so that he could dictate to them as well. Do you know how hard it was to find a servant who knew Latin in the 18th century?
About as hard as it is to find anybody who knows Latin today.
Have you ever done anything remotely as impressive as all of that? Have you ever been that dedicated to anything in your life? No?
Me neither!