We women dream of having the perfect looks, no women will disagree with this. One major outfit that most women from 16 to 60 will fantasize about is the six yards beauty. Sarees are nothing grandeur without perfectly shaped blouses. But special occasions need something special, isn't it? Fashion trends in our country are taking massive drift towards research. Every woman we know takes immense efforts to look flawless and beautiful. To enlighten them for their best back neck designs on sarees and accessories, we try to bring the latest back neck patterns for 2020 blouses design trends.
1. Embroidery blouse with 3/4th hand design
Embroidery is a prime part of traditional sarees and with a perfect 3/4 length hand cut, you will be opulent stylish among your peers.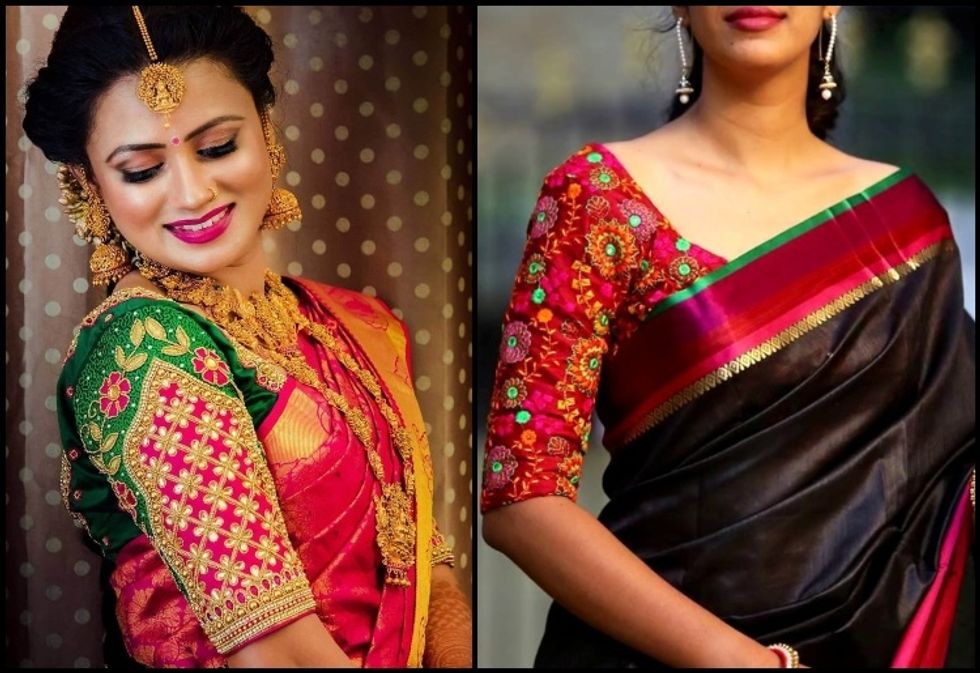 2. Silver pattern boat neck blouse

Want to look ravishing with a bright coloured saree, go for a boat-necked blouse. Further, a silver strapped lining is a perfect duo for sarees that are light in colour like blue, peach and cream.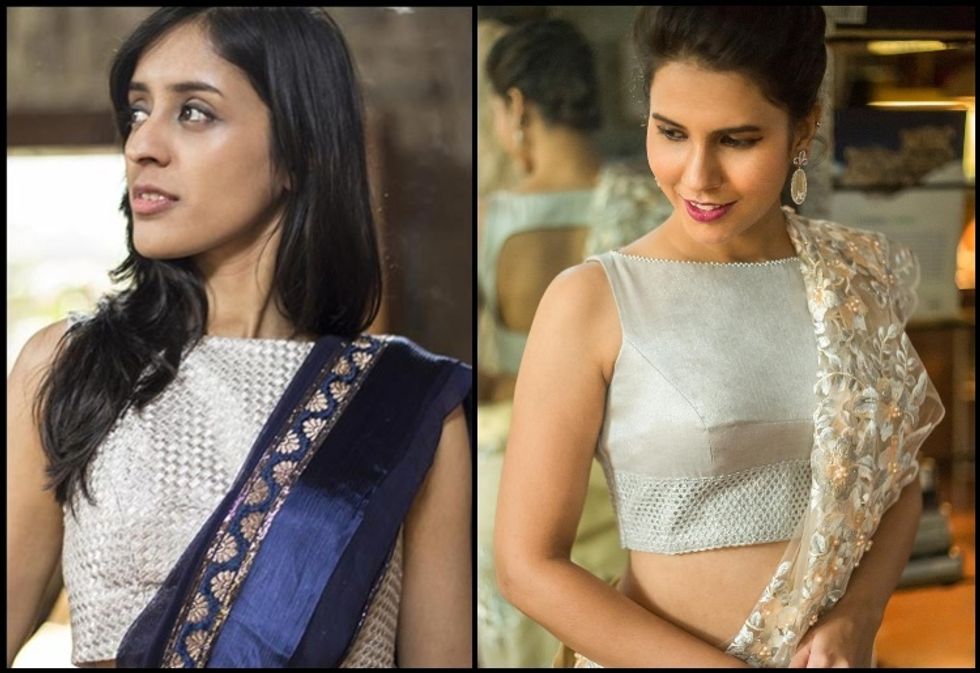 3. Mirror work at back neck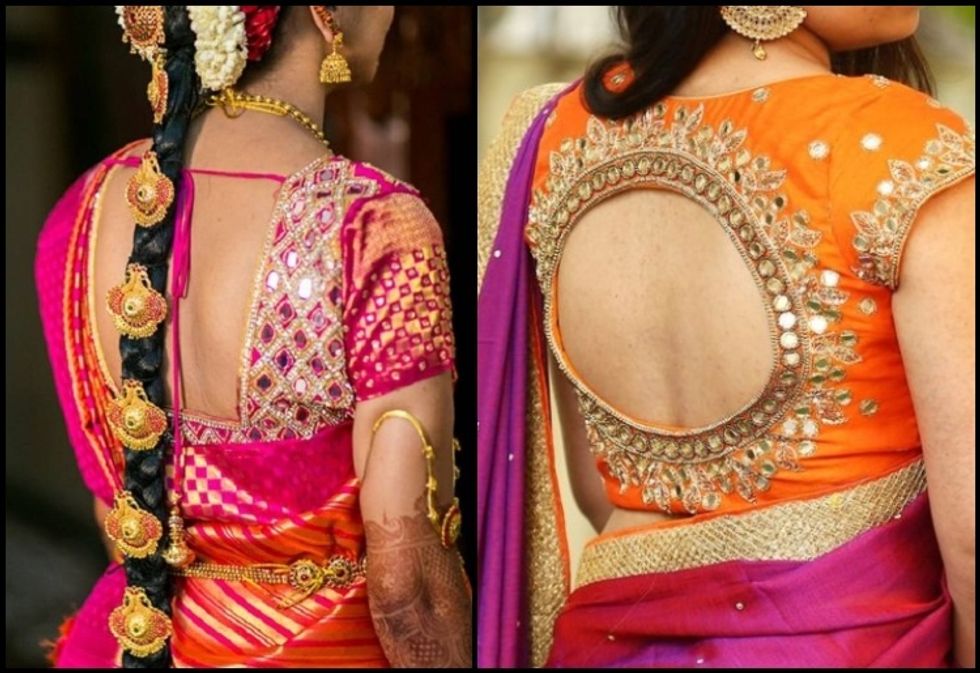 Dreaming for a modern touch to traditional attires, go for this spectacular blouse design that is embellished with knots and mirror tassels. You will definitely leave a stunning look.

4. Cotton blouse with U shape design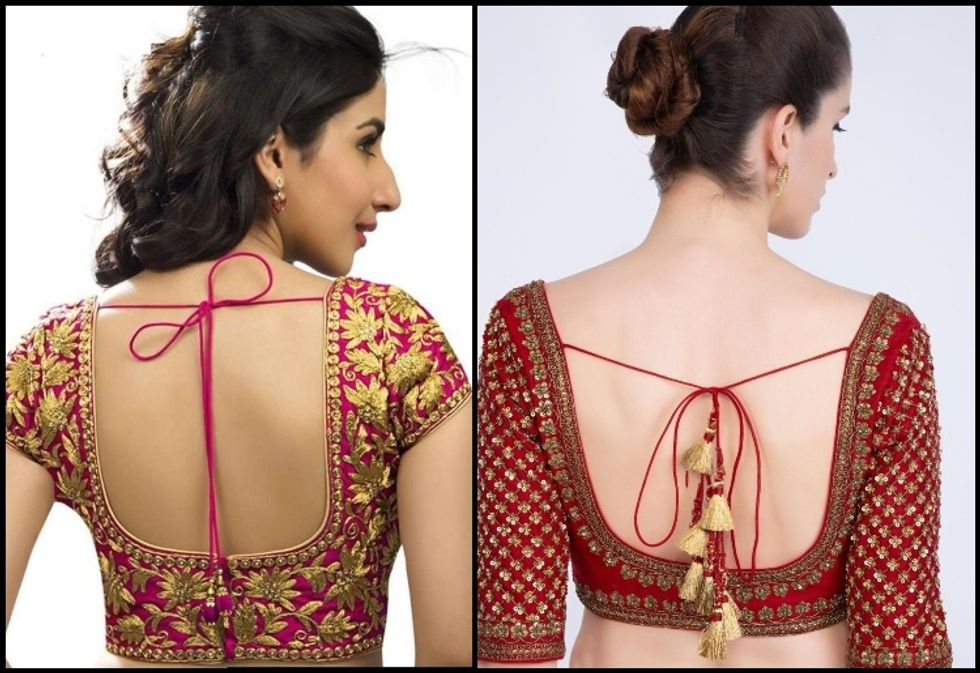 Summer is up, and time to unveil your cotton sarees from the wardrobe. Summer specials with a big U shaped cut at the back attached with tie knots are going to an interesting combo.

5. Simple V-neck designs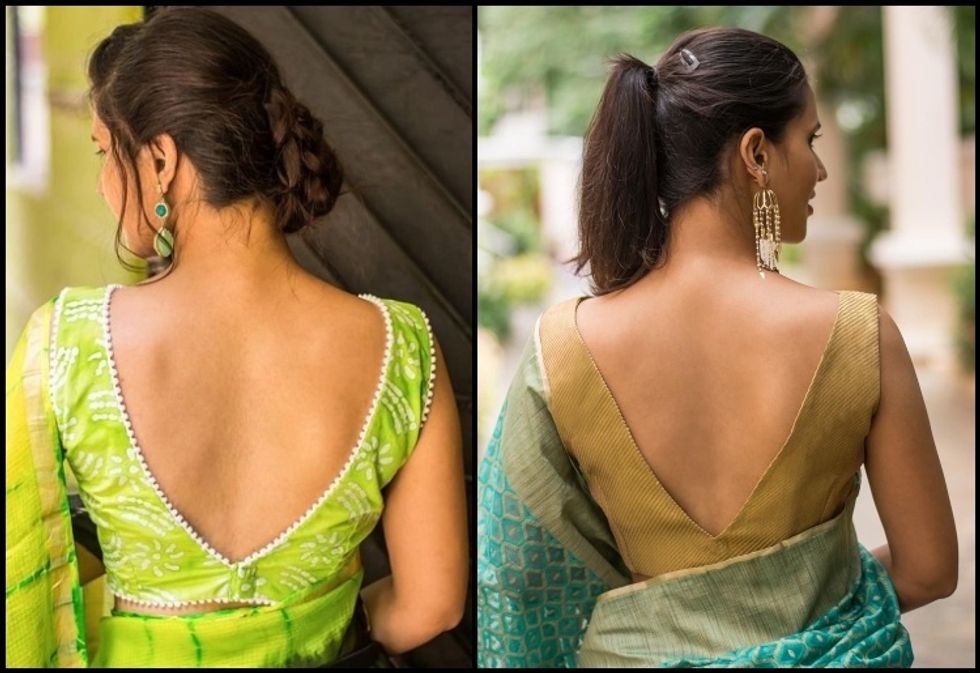 If you want to look pretty and simple a V- necked back design is a delightful combo for your cotton as well as georgette sarees.

6. Halter neck with a square back design
Fan of halter necks? Check out the halter neck design with a wide squared back neck design on an embroidered or printed material. You will look ravishing.

7. Saree border work in Blouse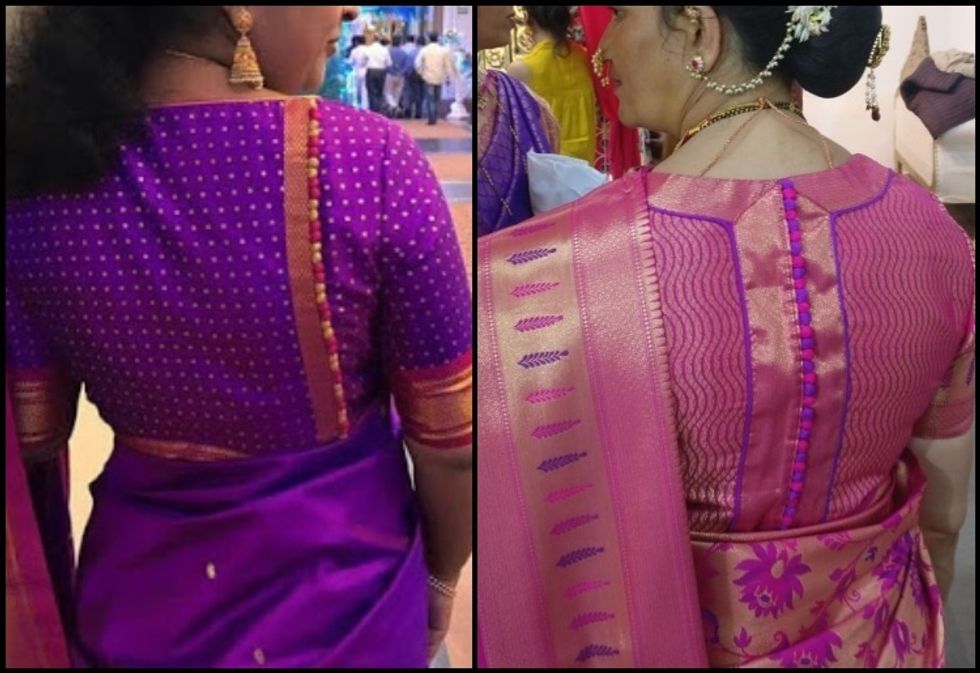 Quizzical over a plain blouse pattern for grand saree? Link the saree border design for a stylish pattern in your blouse back. Pair it up with a trendy, not style.

8. Zari work blouse design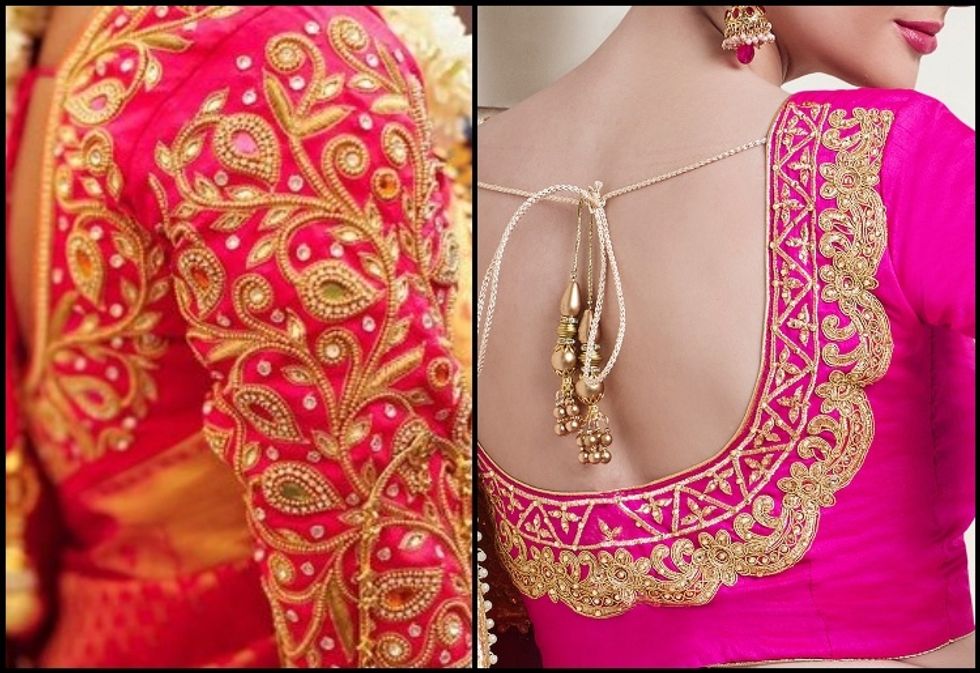 Zari work is an age-old model in blouse designs but alive even today. Try new patterns and different designs for a stunning combination in back blouse neck design.

9. Back open blouse design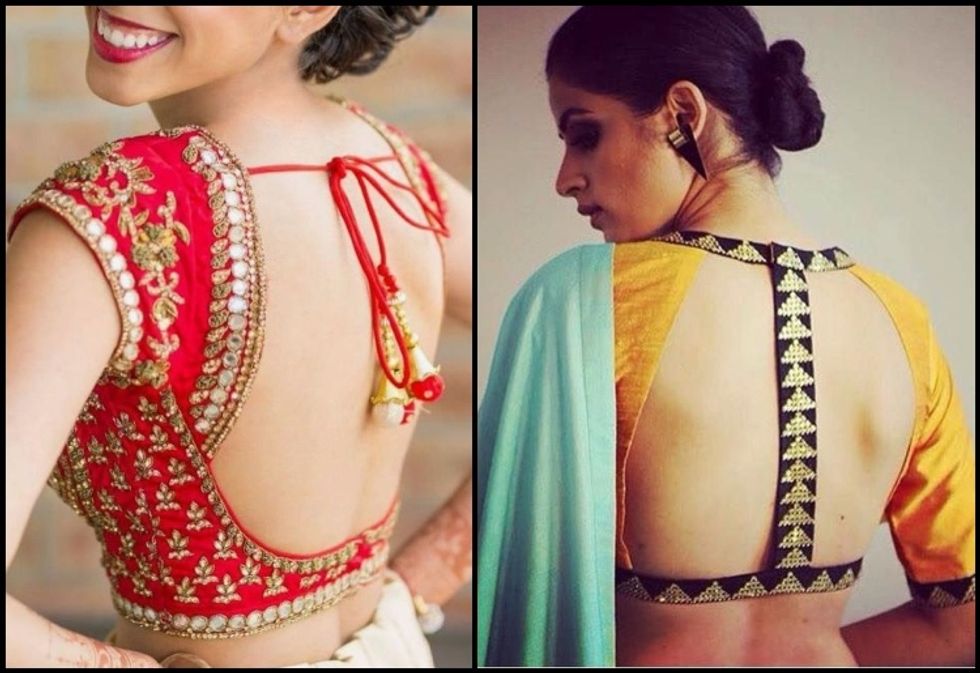 Plain saree and blouse styles? Match them up with a back open blouse design decked with golden buttons. A simple Ari work will give a chick look to your dressing.