There's a dark synth pop storm brewing in Bushwick.
Brooklyn's own LANTRNS just dropped their debut music video, and it's an ethereal whirlwind. The trio, comprised of Kaitlyn Mills, Sridhar Ravichandran, and Katie Pierce, have been quiet for a few months, but are back and louder than ever.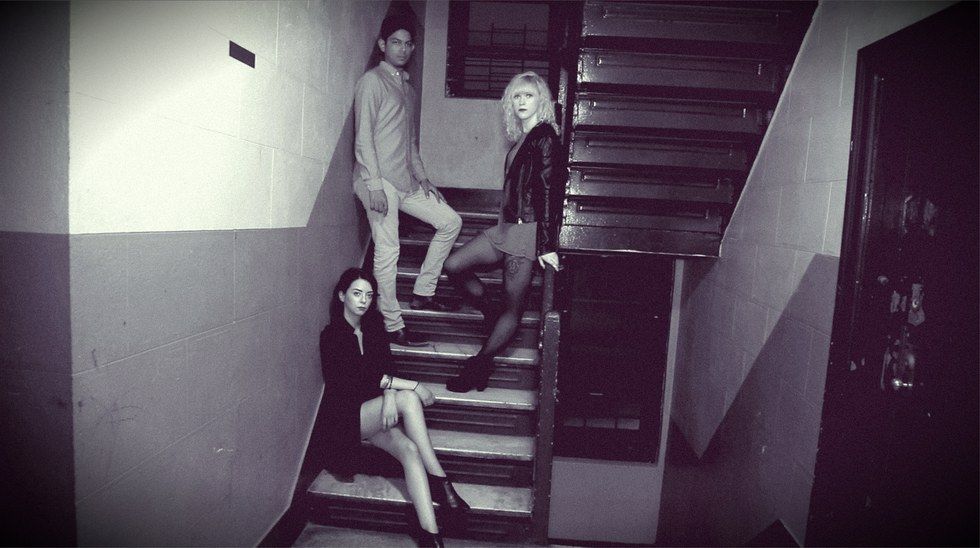 Photo by Elena Zubreva.
The video is for the band's single "Gold Thread", which was released in spring of 2016. Ethereal and ambiguous, echoing the song's lyrics, the visuals of the video leave you wondering what you just watched and what is happening within the scenes. Directed by St. Gallo, and shot by Christian Gallardo and Elena Zubreva, the music video raises more questions than it answers about the context of the song.
You can catch LANTRNS live at Shea Stadium on January 9 or at Piano's NYC on February 2.
Watch the video below: