If you like infectious rhythms, story-driven lyrical content and true musicianship, then you're going to love the new EP Year In Review by budding USC artist LAMI.
I had the opportunity to sit down with LAMI and delve into his history as a musician; finding out how he works as an artist as well.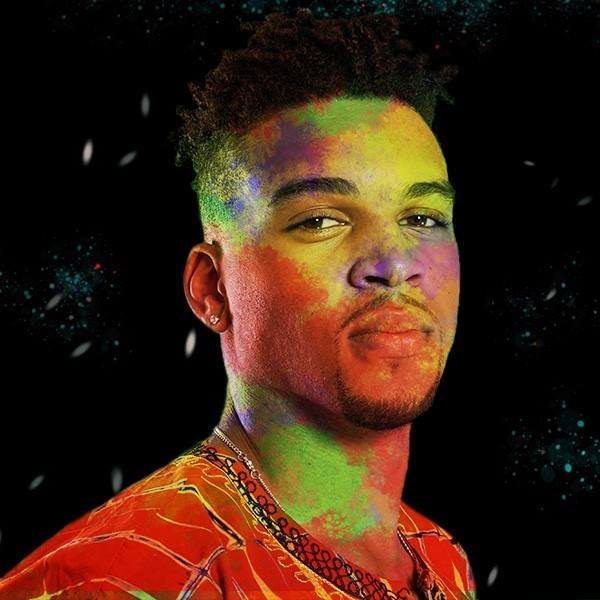 With music that makes you want to move your feet, LAMI's personality is just as inviting. This shines through in his song "Silhouette". After the vision had been developed by LAMI himself, his manager (Hector Garcia) brought Matthew Carieri onto the team, and they produced a dance centric and fun-loving video that perfectly displays the vibe of the song. Watch it here:
Thanks to a multicultural household, LAMI was able to escape the homogeny that exists in his hometown near San Pedro and Palos Verdes. With his mother hailing from Burundi, a country in eastern Africa, and his father of Liberian and German descent, LAMI had a world of music and inspiration at his fingertips growing up.
These influences led LAMI's musical knowledge to be that of jazz (his father had a long career in jazz piano), funk, cultural African music, and motown. As LAMI said it himself, he is a musician first. Proving that actions speak louder than words, LAMI's output of music clearly showcases a talent that has been exposed to many forms of music.
In addition to these world influences, the LA area did help to shape his sound as well; creating a relaxed and "chill" vibe. You could be at a party, family gathering, chilling with friends or enjoying music alone, and LAMI's sound would always be applicable. That's no small feat for an artist.
This stems from all of the backgrounds LAMI has. There's a sense of unity within his music, which is exactly the message he wants to put forth. Focusing on jazz while growing up, when choosing what to study at USC, LAMI made the decision to pursue a degree in the popular music program USC offers. This major allows for the culmination of all of the genres LAMI loves, and relates to the hip-hop/funk sound that he is releasing.
HAVE YOU SEEN HIM LIVE? You should. I attended his performance at the TreeHouse recently, a music venue that holds events hosted by a student run production collective known as La Mala, and it was full of energy and excitement. The interesting part about a LAMI set is that you can never predict it. Thanks to his jazz upbringing and the level of musicianship within his band, usually USC students as well, LAMI is able to create a unique performance for every show. Each song could go into multiple directions as LAMI and the other band members engage in a musical dialogue of riffing, call and response, and whatever else they can think of on the spot.
So who does LAMI listen to? He loves Snarky Puppy, Anderson .Paak, Smino, and greats like Stevie Wonder. However, he draws a lot of his hip-hop inspiration from artists like Chance the Rapper, Kanye, and Kendrick Lamar.
In the coming months, LAMI intends to continue doing shows and has ALREADY begun working on his next musical venture.
This is just the beginning for LAMI, so get ahead of the curve early..you'll be hearing more from him!