In 1997, when I was less than two years old, an album titled "La Llorona" was released in Canada and, in 1998, everywhere else. Singer-songwriter Lhasa de Sela and her album materialized out of thin air. However, the critical acclaim guaranteed she would not fade away. She won a Juno — the Canadian equivalent of the Grammy — and the album went platinum.

"La Llorona" consists of 11 songs, totaling 44 minutes. The album is sung entirely in Spanish. Lhasa de Sela fused a medley of inspirations (from traditional Mexican folk songs to klezmer to French chanteuses) and breathed new life into them with her powerful, emotional voice and incredibly poetic lyrics.
"My father listened to old Mexican music and old American music too, like oldies. And my mother listened to gypsy music, Arab music, South American and Mexican. And we started performing very early for each other. So by the time I was six years old I would often be doing shows for my whole family that would go on for hours and hours. It was kind of our way of entertaining ourselves." —

Lhasa.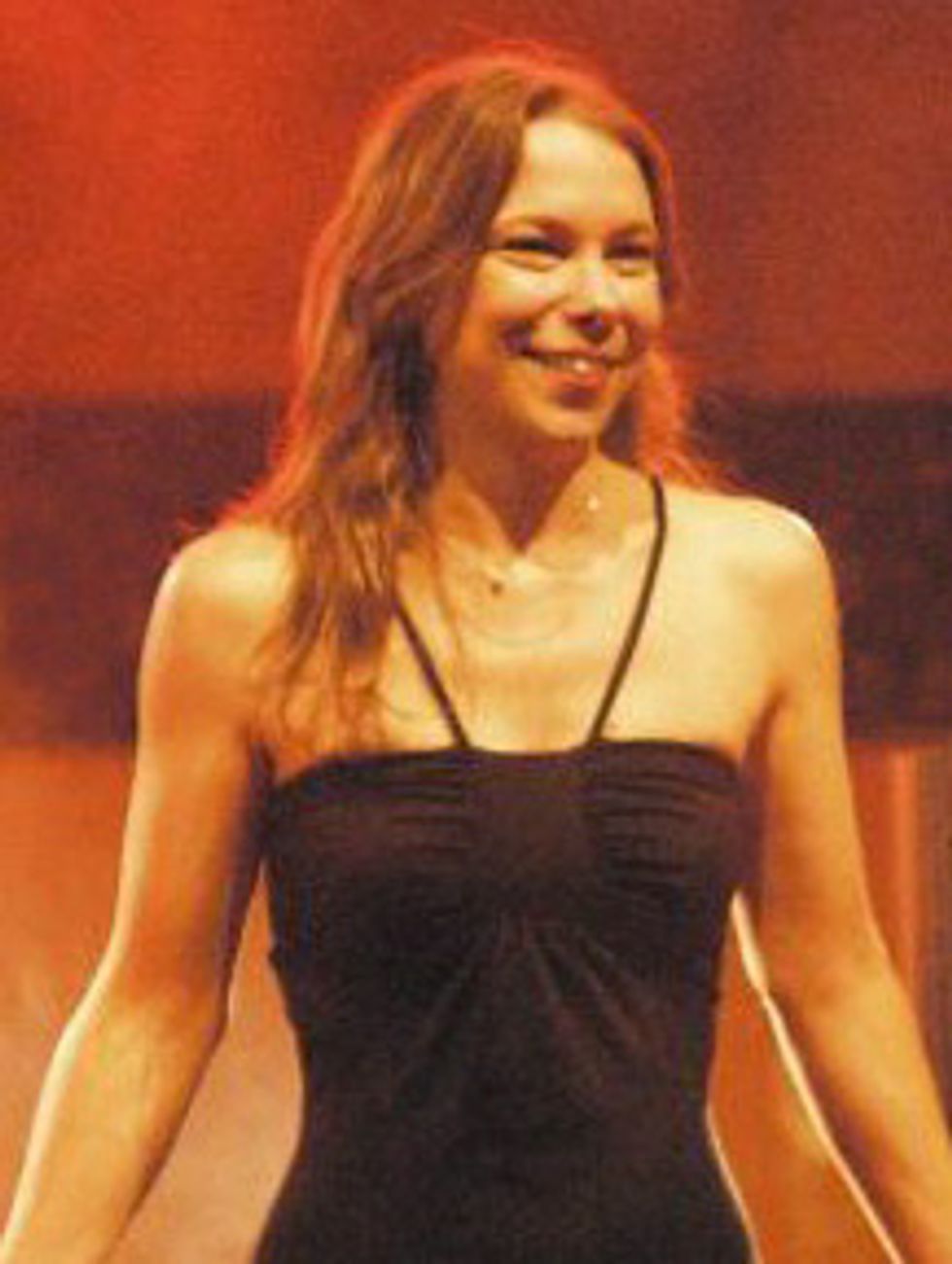 Lhasa, splitting time between the U.S., Canada, and France, was a trilingual singer of Spanish, English, and French. Her second album, "The Living Road" (2003), reflected that and was named one of the 10 best world music albums of the decade. Her third album, self-titled "Lhasa," was recorded only in English in 2009.
In 2010, after battling breast cancer for two years, Lhasa passed away on New Year's Day. She was only 37 years old.
"Her melodies are hypnotic. There's something about her voice: you can tell her feet are planted on the ground, and she not even moving — maybe she's just holding her arm out in front of her — and she's just singing from the marrow of her bones."

—

Feist

, a Canadian singer songwriter first told the New York Times in 2005.
Eight years later, I found myself browsing the Discover section of Spotify. At the very end of a precompiled playlist was a song titled "El Desierto" by Lhasa de Sela, from "La Llorona." I was immediately enamored with the brooding songstress and the heart-rending lyrics she sang. I was devastated to find out about her death.
Her music continues to inspire and to awe; over 100,000 people listen to her discography just on Spotify. Her various songs uploaded to YouTube have millions of views combined. A radio documentary, "She Moves Between Worlds: Remembering Lhasa De Sela," was made to honor her.
Lhasa was a rarity and I, along with so many, thank her for her art and for sharing herself with us.
La Llorona songs, ranked (by me):
1. "El Desierto."
2. "Floricanto."
3. "La Celestina."
4. "Mi Vanidad."
5. "De Cara a la Pared."
6. "El Pájaro."
7. "Los Peces."
8. "El Payande."
9. "Desdeñosa."
10. "Por Eso Me Quedo."
11. "El Árbol del Olvido."